The way your workplace is designed can have a big impact on attracting and keeping top talent. Research by Sapio Research, nearly half of respondents said the design of their workplace had a significant impact on their decision to stay with a company, whilst a survey from Mindspace found a fifth of millennials have turned down a job because of the poor look of their office.
Here are three features every office must have in order to attract and retain the best.
Design with Intention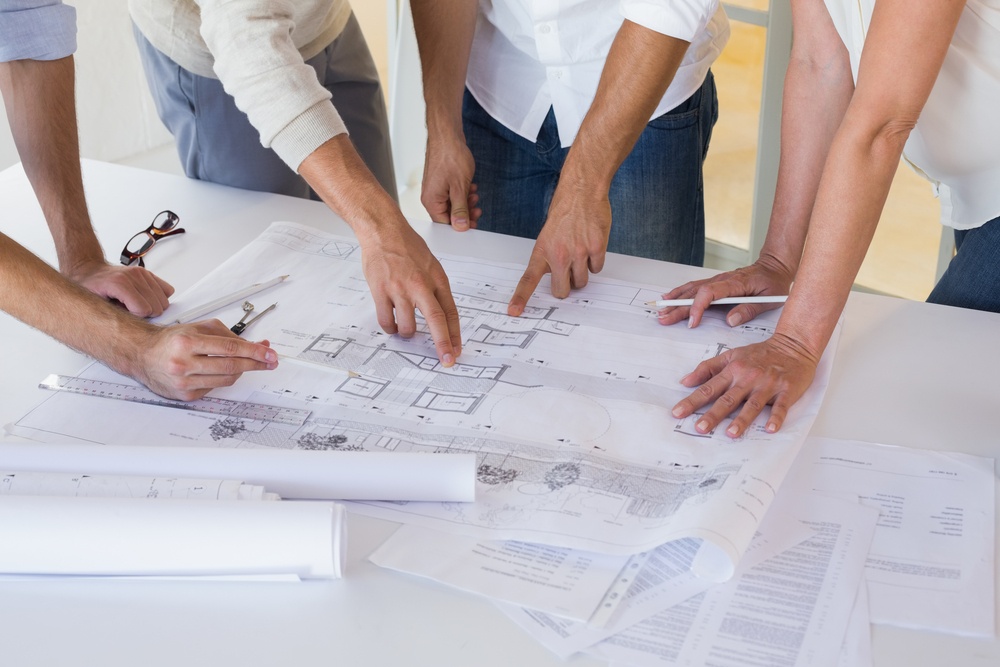 An office is more than just a room for employees. Designing your workplace with productivity, wellbeing and overall happiness of employees is crucial to creating a successful environment, and employees know it. In a study by Gensler, 90% of those surveyed believed office design to be crucial for both individual and group productivity. An office that is put together with a bit of thought is obvious, and very much appreciated.
Understand the needs of your employees, and design your workplace accordingly – offering the right environments for the right tasks, and equip them with the right tools to be as productive as possible.
Read - Designing collaborative workspaces
Functional and comfortable desks and chairs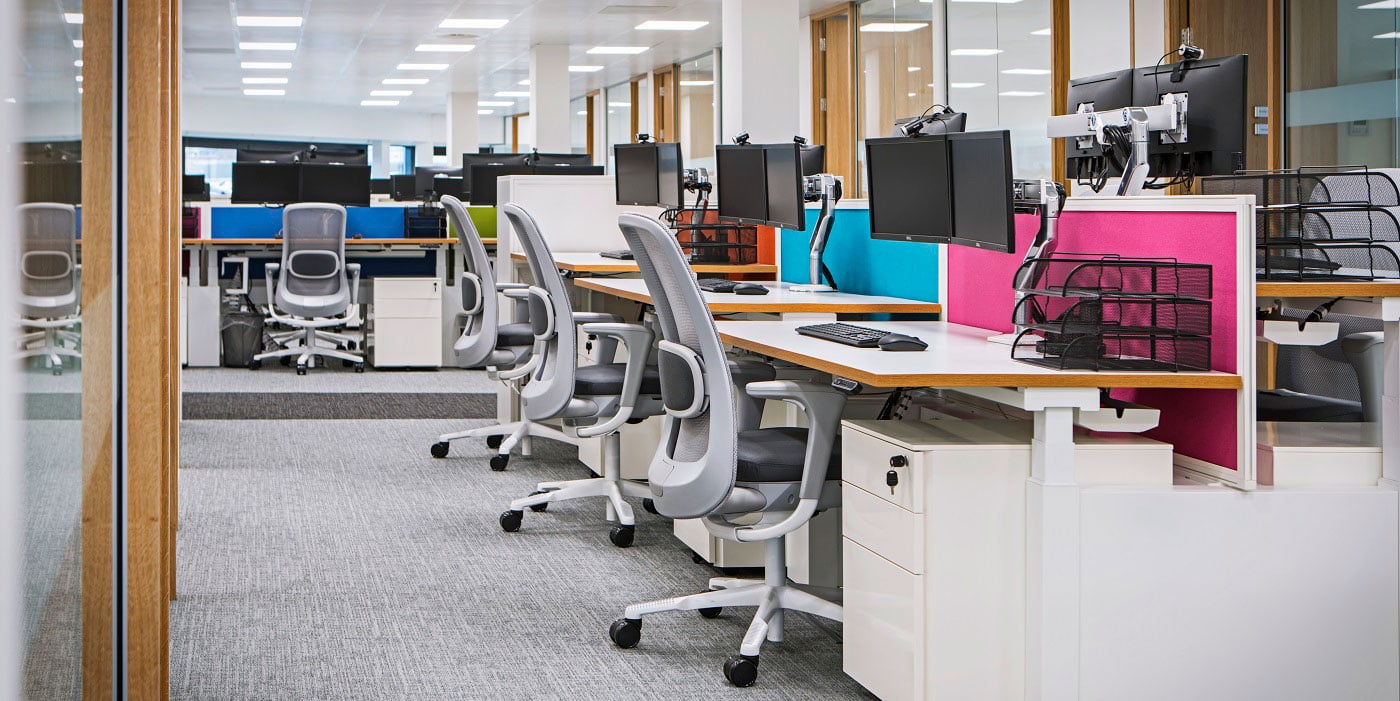 Location: Mourant Ozannes, Channel Islands. Featured: HÅG SoFi mesh
It may seem an obvious one, but the quality of these items is all too often overlooked, after all your employees will no doubt spend most of their day at their desks.
The latest edition of the Leesman Review highlights that individual focused desk based work is employees most important task (93% agree it is important) and a desk and a char are considered the two most important features with ratings of 88% & 86% respectively. However nearly 20% of those found their current situation unsatisfactory.
By finding the best solution for each individual (e.g., ergonomic chairs, perhaps sit-stand desks), you're investing not just in their productivity, but in their health too.
An emphasis on Nature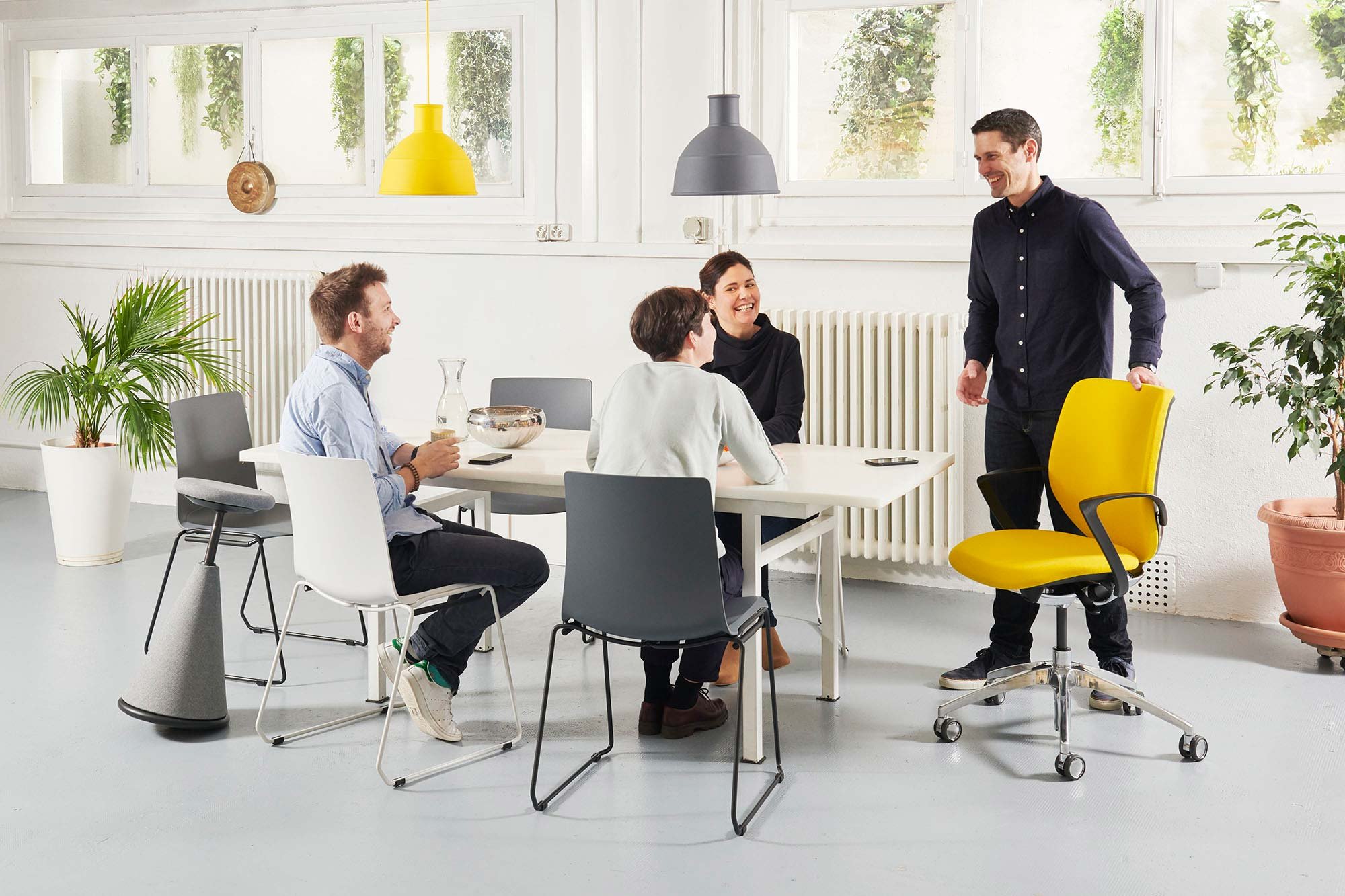 Location: Banana Campus | Featured: giroflex 313, giroflex 10; the sit-stand stool

Companies are increasingly having their sustainability credentials questioned by employees, so make sure your office has developed as many sustainable practices as possible.
Setting up efficient recycling systems, purchasing sustainably manufactured equipment, and efficient use of energy are just some of the actions you can undertake to be more sustainable.
Adding plants and greenery into to office is another way to harness the power of the natural world, providing attractive décor into your environment. Plants also improve indoor air quality, and it's proven that they increase happiness and wellbeing of employees.
Dan Zakai, co-founder and CEO at Mindspace, whose report we mentioned earlier concluded – "While many young workers still value a good workplace culture and decent salary, employers need to start placing a much larger emphasis on the aesthetics of the office and fostering a more collaborative workspace in order to retain and attract the best young talent through their doors.'
What other features do you think every office should have?
Let us know in the comments below.
More Articles
Designing the perfect co-working environment
How does nature impact our wellbeing?
5 office design tips for maximum productivity
Posted by
Richard Ferris on 06-Aug-2018 10:25:59