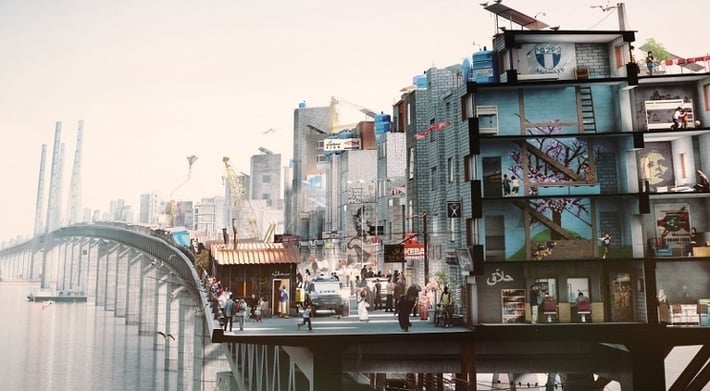 There's still time to head over to Sweden for the Stockholm Furniture Fair, with doors opening to the public on Saturday for its final day on show. Aside from an exciting array of the latest Scandinavian designs, there are many interesting and insightful exhibits on show. If you are heading over to Stockholm, be sure to check out these 5 'must see' exhibits.
Give in for Green | University of Gavle (Greenhouse)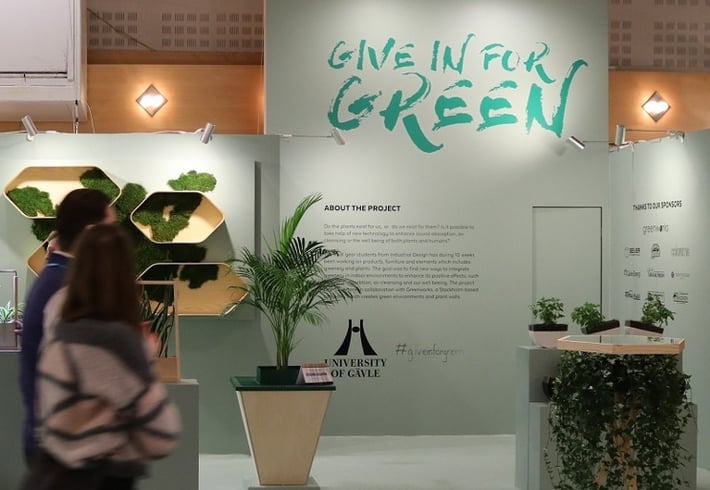 Do plants exist for us, or do we exist for them? This is the fundamental question asked by the final year Industrial Design students of the University of Gävle. The Give in for Green exhibition, aptly positioned in the Greenhouse, is a display of furniture designs which embrace nature, and explores ways of integrating natural flora with indoor environments, utilising the positive effects it brings such as sound absorption, air cleansing and healthy wellbeing. There are some really excellent items on display here, that wouldn't look out of place in a modern, wellbeing centric office.
Design Studio Form Us With Love, who previously collaborated with us on the RBM Noor, were commissioned to design a concept for the strategic development of the Greenhouse, a hall for independent, unestablished designers. "If we had had the opportunity to get some guidance and concrete advice or been given a push in the right direction, both in terms of the concrete side of the design profession and getting some simple tips from someone who has worked a few years in the industry, it would really have meant a lot. Instead of having to create all of our resources and experiences from scratch," says John Löfgren, Form Us With Love, which exhibited in Greenhouse 10 years ago.
Ung Svensk Form 2017 | Young Swedish Design Award 2017 (Greenhouse)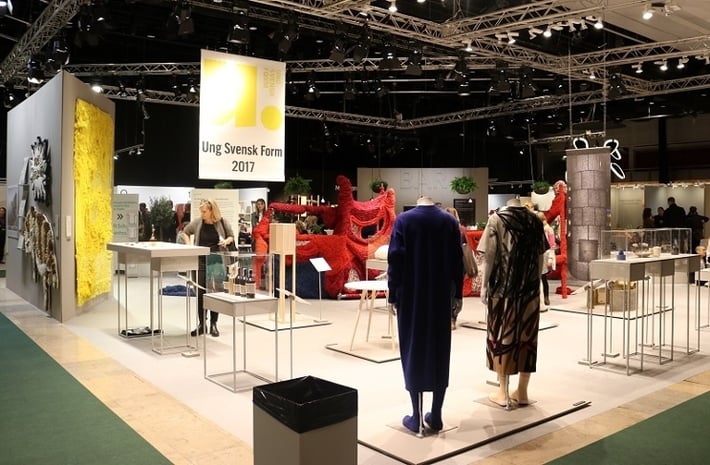 A fascinating display covering the full range of design, the Ung Svensk Form 2017 (Young Swedish Design Award 2017) is a juried award rewards young innovative designers. Organised by the Swedish Society of Crafts & Design, the focus is "the need to create and explore freely without having to respond to market designs." A fascinating collection, be sure to check out Bjorn Bondesson's The Strait.
Woodland | Architects Sweden (Hall A)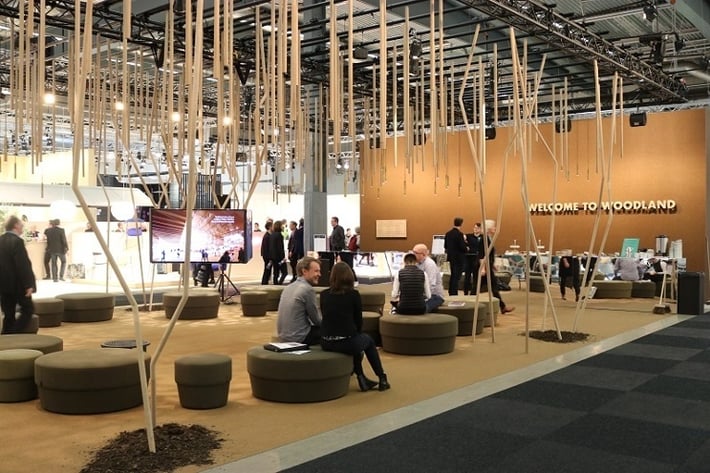 Located in the heart of exhibition Hall A is a clearing, a place of refuge amongst the throng of exhibitors and visitors, it is the Woodland clearing. If wood based architecture is your thing, then the Woodland is a must see, presenting 10 projects on central video screens, including interviews with the architects providing insights about the craftsmanship involved. A place for weary legs, the Woodland is littered with comfy stools and has a handy café located there, providing the perfect opportunity to take five and breathe in the smells of freshly chopped wood. And if after your stay in the woodland clearing you haven't slaked your thirst for wooden carpentry, pop next door to Flokk stand designed by inhouse architect Kari Nøst Bergem, which you can read more about here.
Hayon DNA Gallery | Jaime Hayon (Entrance Hall)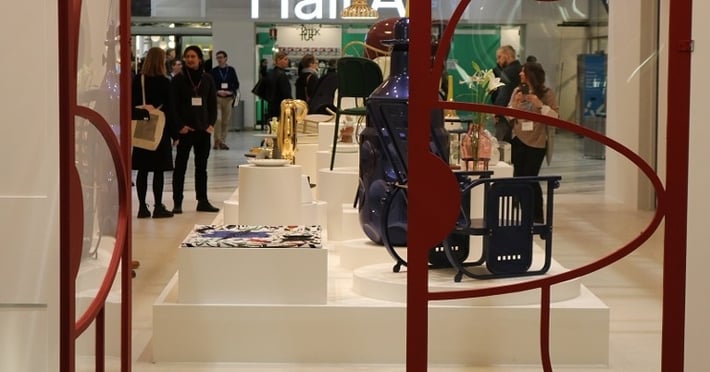 Spanish artist-designer Jaime Hayon is the SFF Guest of Honour for 2017, and the DNA Gallery in the Entrance Hall is a blend of fantasy, whimsy and craftsmanship. It takes you on a journey through Hayon's work from past to present, from artistic sculptures to objects for the living, dividing into five thematic zones such as "Fantasy Play" and "Folk Culture". Hayon is at the forefront of a new wave that blurred the lines between art, decoration and design and a renaissance in finely-crafted objects within the context of contemporary design.
LNU Lab |Linnaeus University (Greenhouse)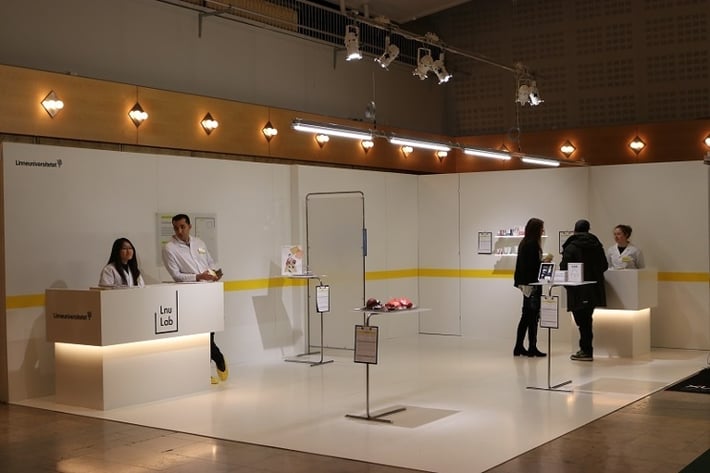 The LNU Lab is something quite different. Curated by the year 2 students of Design + Change at SE Sweden's Linnaeus University, The LNU Lab is all about designing for the future. Challenging our current perspectives on subjects such as health, wealth, gender and more, the LNU Lab is a series of artistic. This is art of the mind, and a really fascinating glimpse of our potential future.
---
If you are heading to Stockholm, We'd love to come check out our stand, featuring the all new HÅG Tribute & Rh Mereo Duo. You can find us at Booth A31: 10.
Check the handy map below to see exactly where!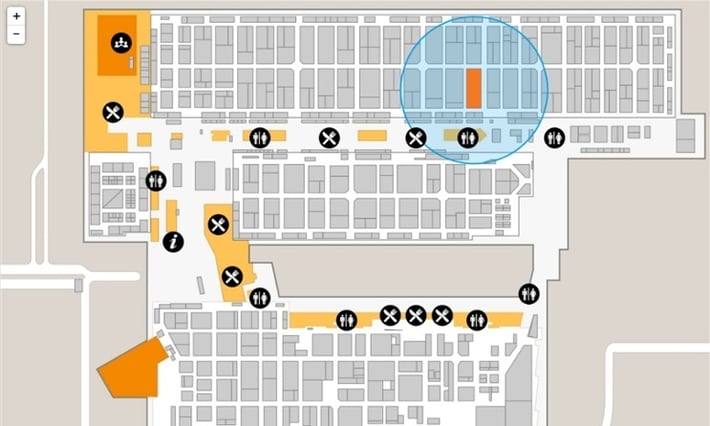 Posted by
Richard Ferris on 10-Feb-2017 12:06:00