Stockholm Design Week is well underway, with Sweden's capital showcasing the very best of Scandinavian design once again, with the Stockholm Furniture Fair its central focus.
Exploring the myriad of stands contained within the Stockholmsmassan, it's impossible to not be inspired by the latest offerings from the best of Scandinavian design. We picked out some great items perfect for any design loving office.
1 – MOBIL | by Monika Mulder for Pholc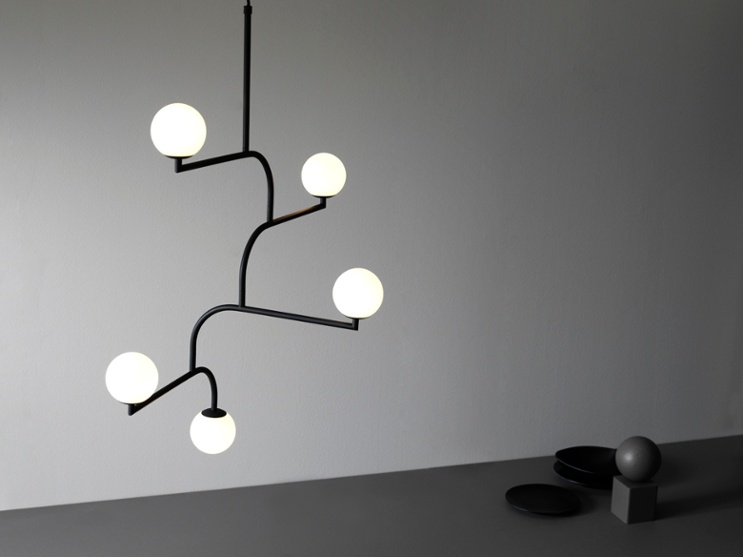 "Give me a lamp that looks good in a New York loft." These were the words given as inspiration to Gothenburg based Monika Mulder, who designed the stylish Mobil, inspired by the classic balcony railings and street lamps on the Brooklyn Bridge. Beautiful and minimalistic, the Mobil was the winner of the 2017 Elle Swedish Design Award in the lighting category.
2 – Games Tables| by District Eight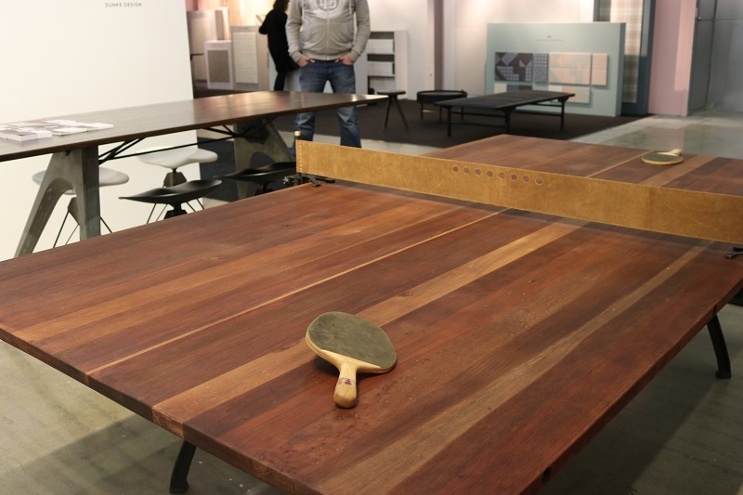 Everything about District Eight exudes style and luxury. Their custom made games tables are no different. Made from reclaimed hardwood and hand-stitched leather sourced locally in Saigon, their ping pong table takes a classic workplace amenity and transforms it into a design feature, which also doubles up as a meeting or work desk. The custom design continues all the way into the bats that are finished with local timber and rugged tooling leather. Also in their games line are foosball and poker tables.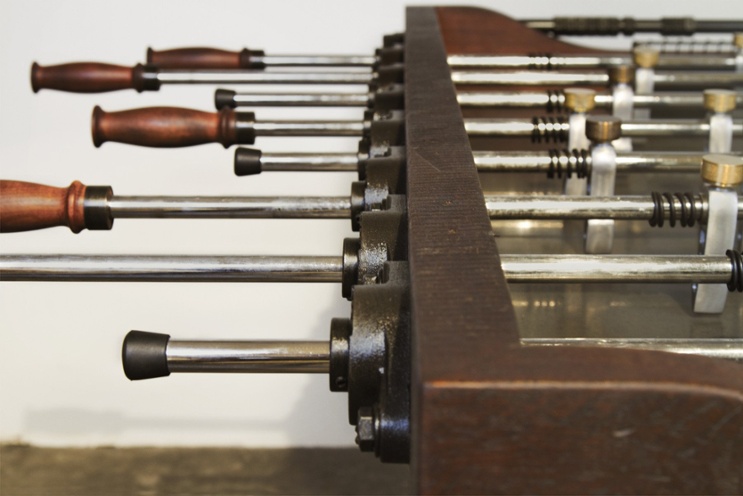 3 – Axor Massaud | by Jean-Marie Massaud for Hansgrohe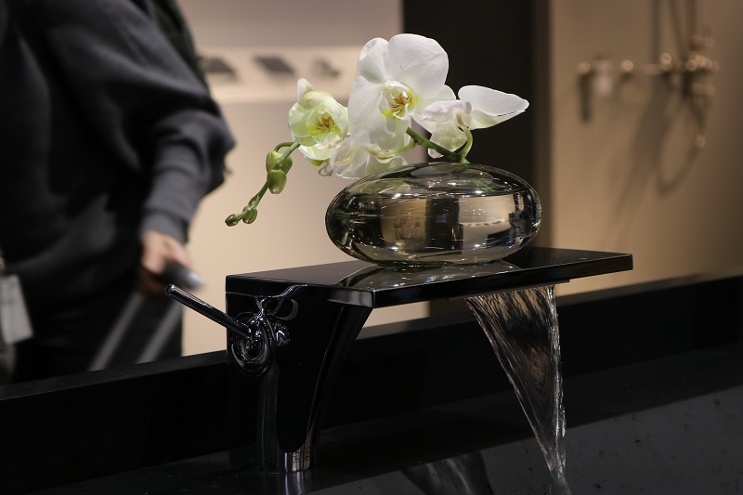 Axor Massaud creates a harmonious connection between organic and geometric shapes with their unique water mixers for sinks. The mixer body is a product of nature, the gush jet a waterfall and the basin a lake. Adding this to any office brings a touch of the outside in, reconnecting with nature.
4 – HÅG Tribute | Designed by Svein Asbjørnsen for HÅG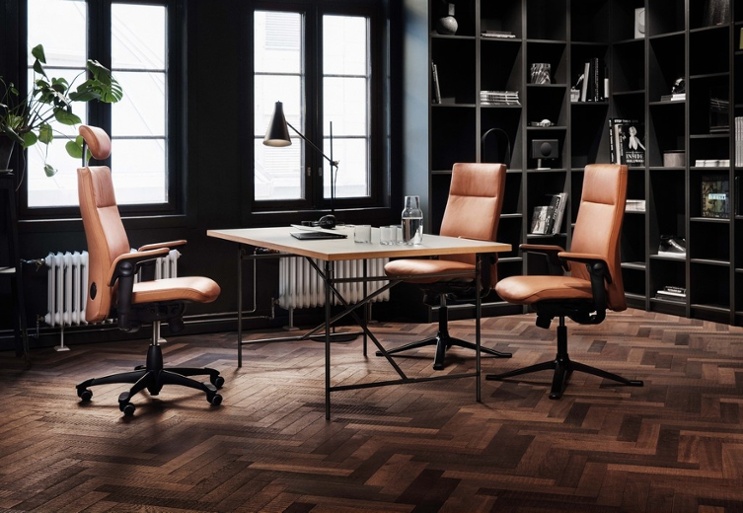 The all new chair by Norwegian furniture manufacturer HÅG, the Tribute is a high performance luxury chair that is both stylish and good for you. Featuring the unique HÅG in Balance® technology, the HÅG Tribute promotes healthy movement like the rest of the HÅG range, but also offers luxurious comfort and aesthetics, making it a must have for design connoisseurs.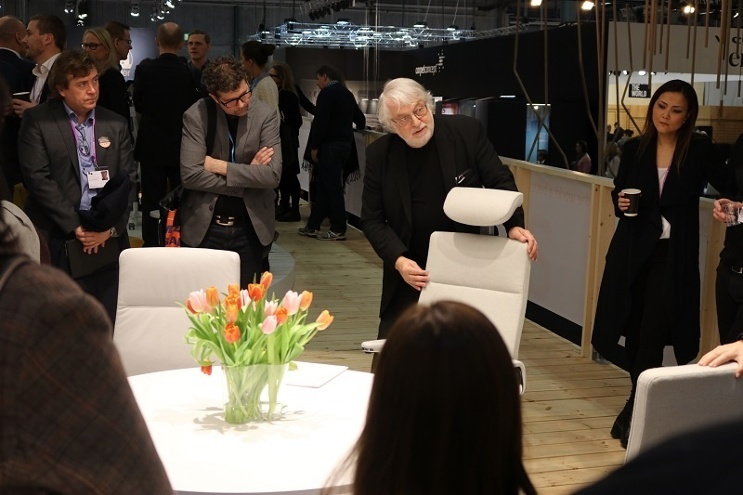 Designer Svein Asbjørnsen was on hand at the SFF to talk about the HÅG Tribute

5 – Barrel | Design by Gronlund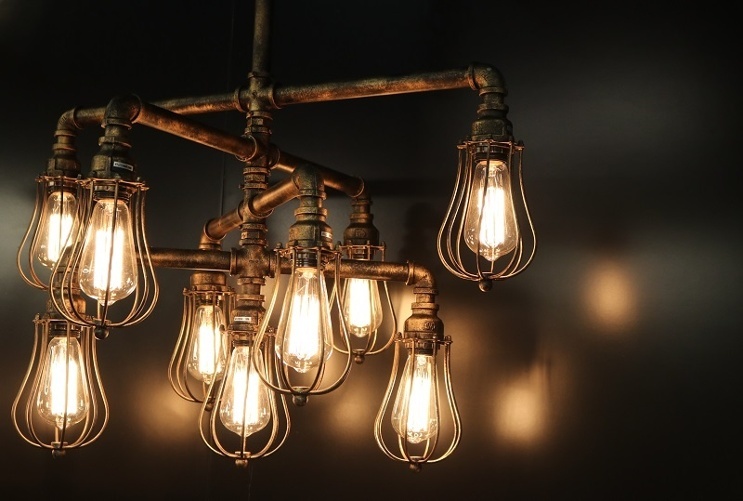 Design by Grönlund is a diverse range of lighting for people who appreciate style and individualistic design. This particular line called Barrel has an industrial feel, whilst emanating a warm light utilising the hugely popular multi-filament lightbulb technology currently on trend globally. The majority of Design by Grönlund projects are based on drawings or from a sketch by an architect or interior designers, and each style comes in various guises.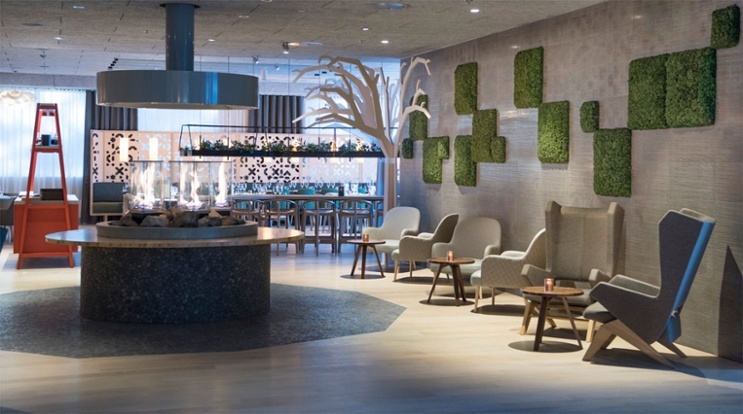 Nordgröna create inspiring and functional decorations utilising handpicked reindeer moss from the forest and mountain areas of northern Scandinavia. Bringing both colour and nature into the office, their vibrant wall decorations promote wellbeing in many ways. 100% natural, it evokes the feeling of nature, whilst also providing air purifying and sound absorbing qualities. Fire resistant, hypoallergenic and maintenance free, their various designs offer unique and exciting ways to liven up any workspace.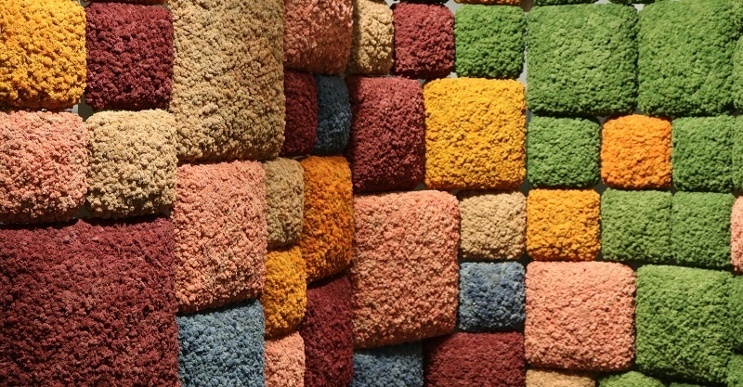 7 – Kolormondo Pro | Kolormondo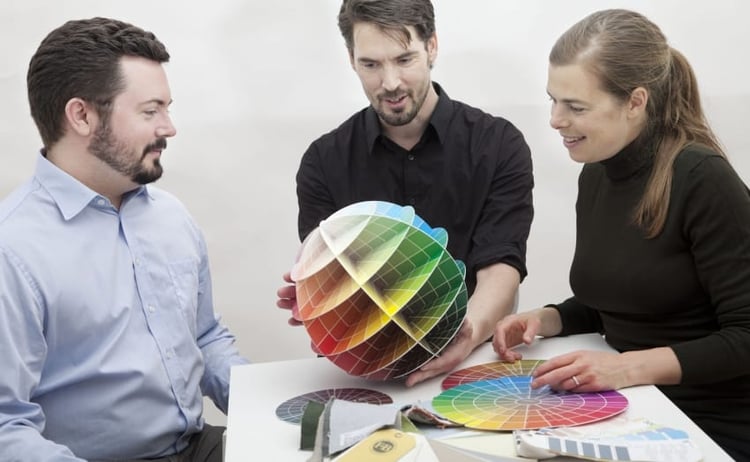 Slightly different for our final product, the Kolormondo Pro isn't a design feature for an office, but is a brand new handy tool for anyone working in design. Only two weeks old, the Kolormondo Pro is a tool for artists. Colour charts and colour fans are flat, as are maps. However just like with the earth, colour is more correctly understood in a globe. The colour circle is situated around the equator. Going north colours gradually get lighter, and darker south. Towards the core, colours blend, meeting in the grey scale. This new design is an advancement of the original Kolormondo, but utilises CMY and NCS codes for professional use.