Interior Design blogger and founder of September edit Caroline Birk Bahrenscheer recently wrote about her experiences with the RBM Noor chair and the RBM Twisted little star table.
We feature her article below.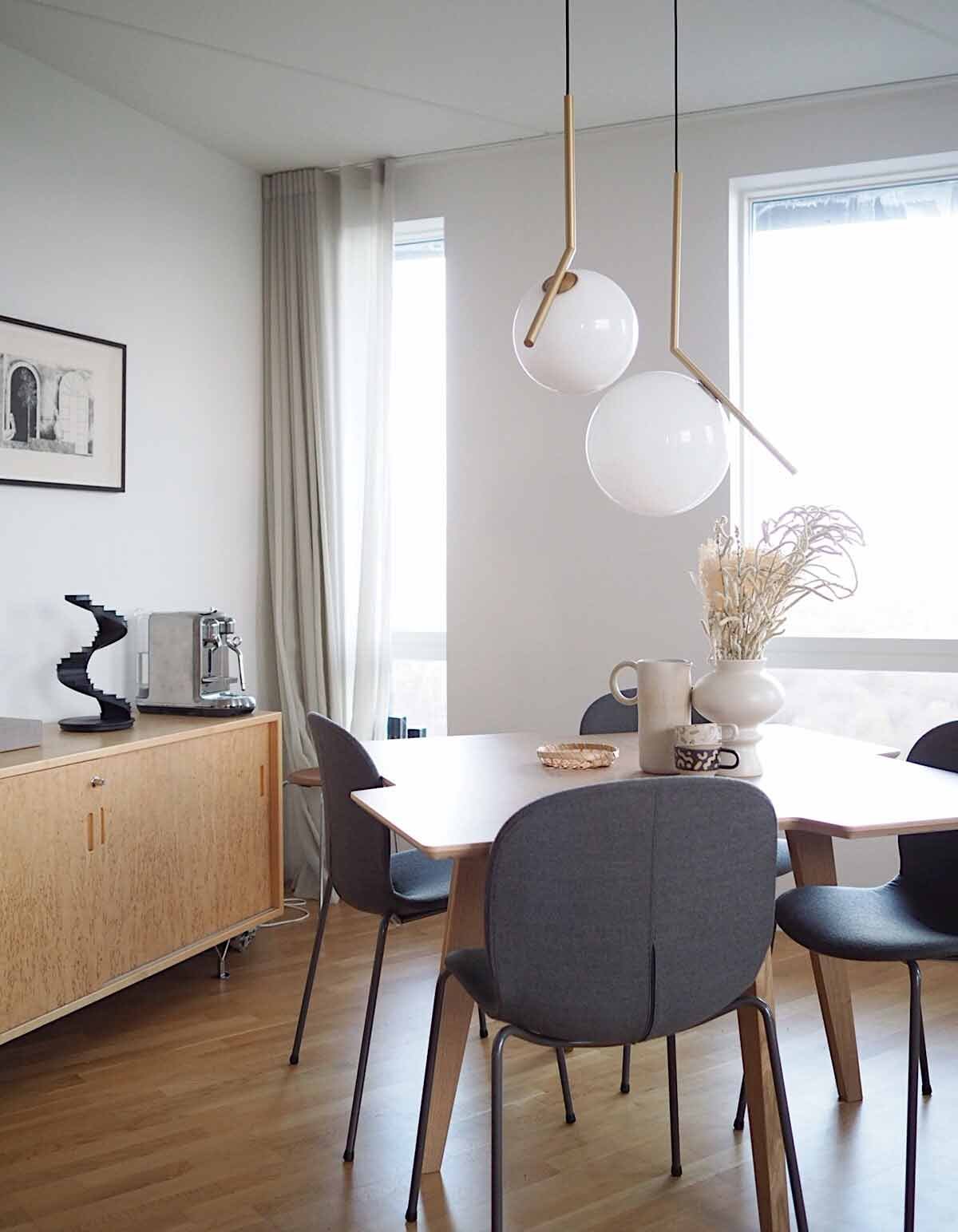 A company that has come to my attention is Flokk, a family of brands that all have long traditions within furniture design and a common belief in human centred design. They all have a shared set of goals and want to create beautiful handcrafted pieces of furniture with a very high comfort.
Being a family with kids, we spend a lot of time around our dining table, eating, playing and enjoying each others company. The Danish designed, RBM Twisted little Star table from Flokk, provides a good dynamic around the table, with its unique shape. You can even place numerous tables together like a giant jigsaw, if you are having the whole family over. The table comes in a variety of colours, and dark or light stained solid oak legs. I chose the light stained solid oak tabletop and legs, to highlight the beautiful Scandinavian design, even more. I paired it with the RBM Noor chairs fully upholstered, to get a really comfortable chair. We sit around the table for hours, so comfort is very important to us. But it was very hard to choose. The chair comes in so many design and colour combinations. I chose a dark grey fabric with matching dark grey legs.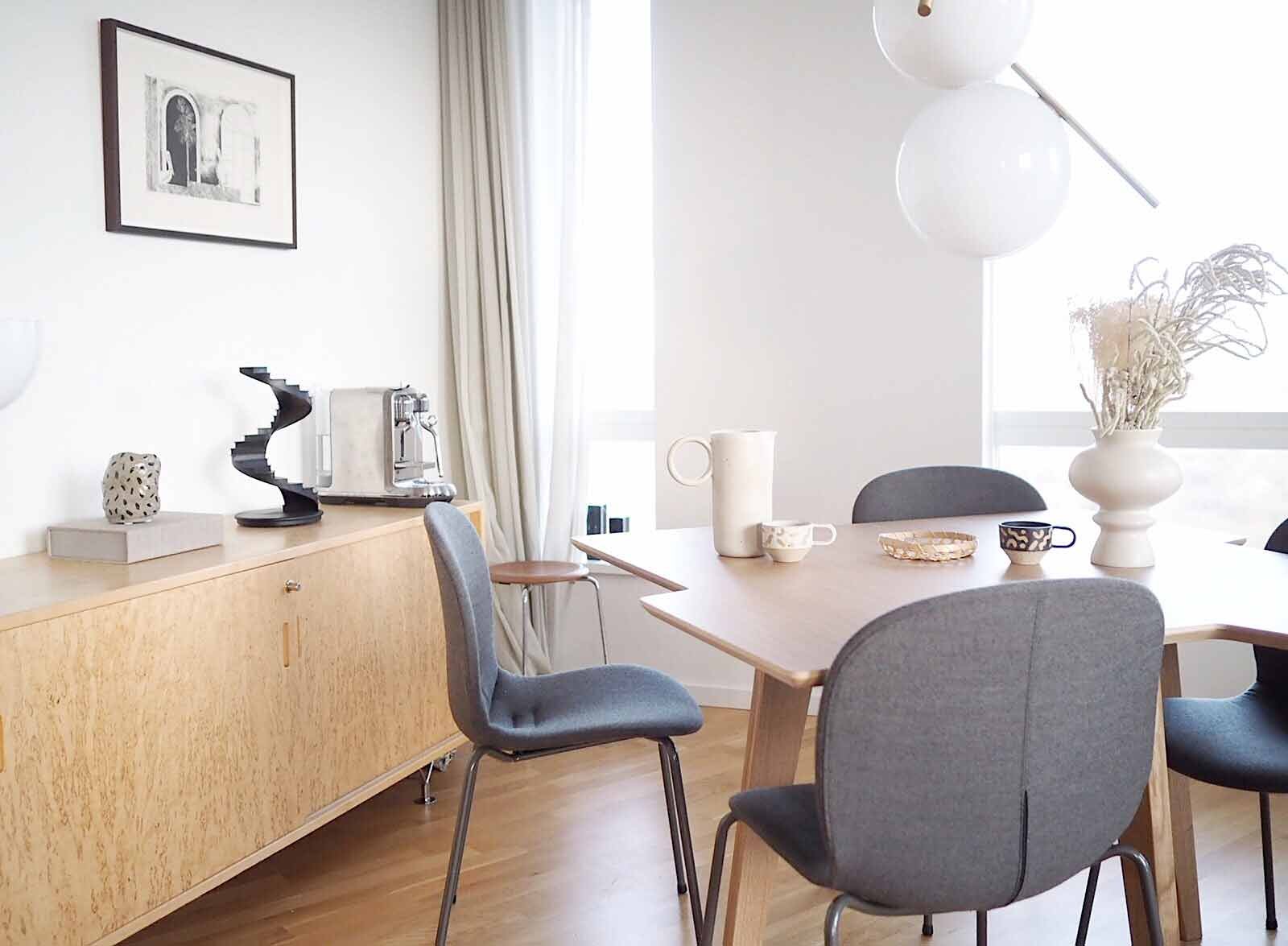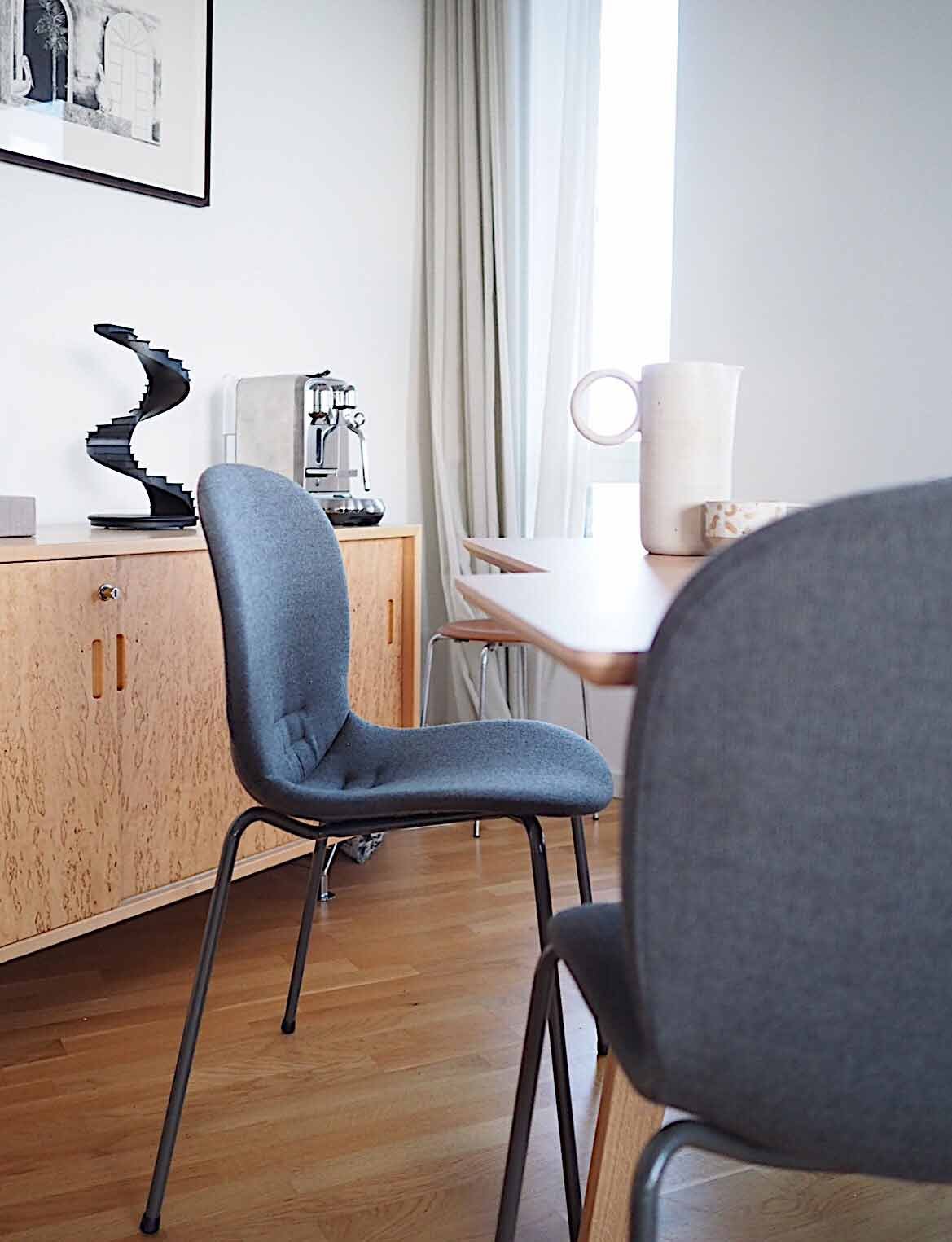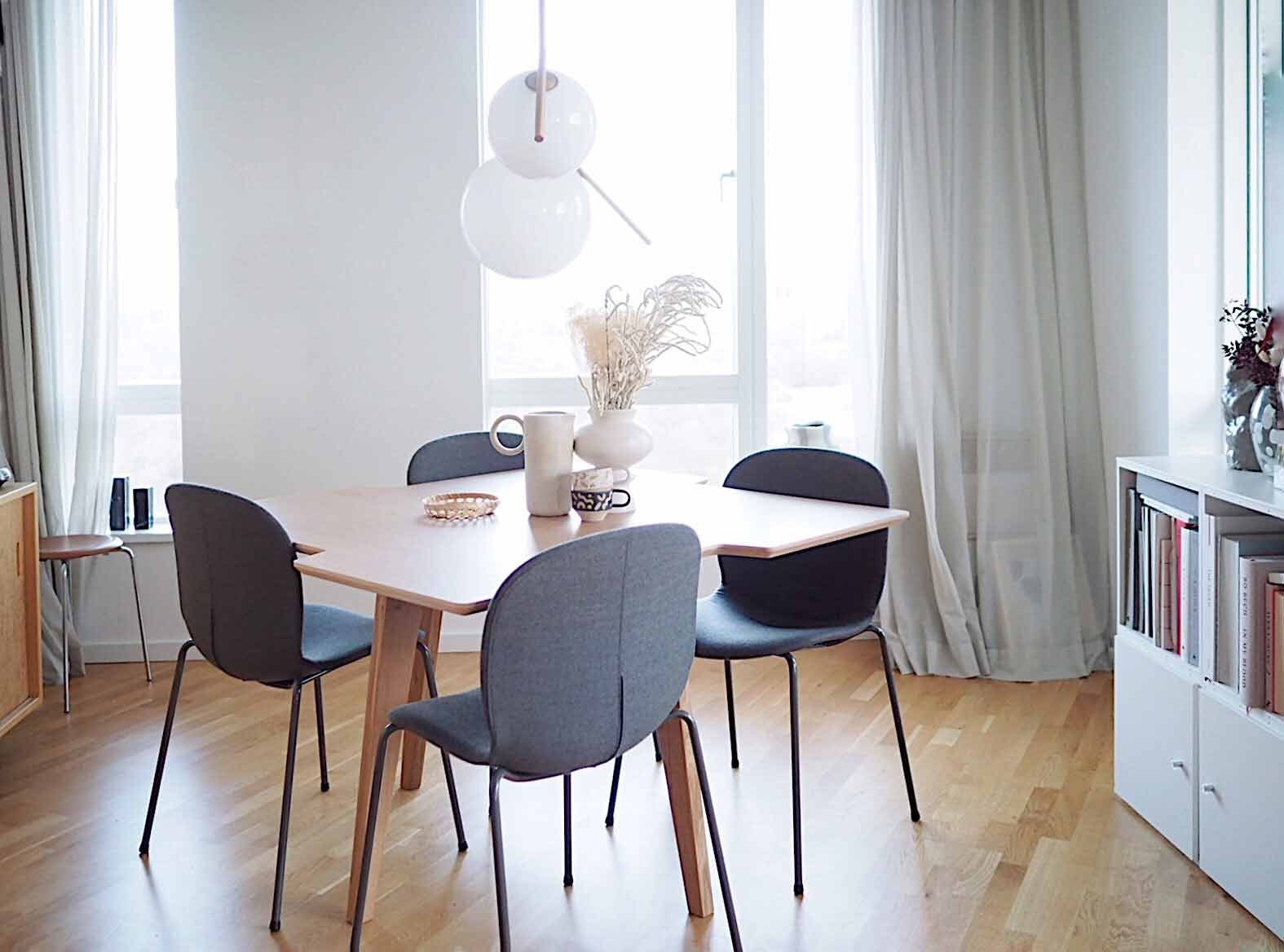 Something that I really like about Flokk and Danish brand RBM, is that they work with a very holistic approach to design. They balance eye-catching design with ground-breaking ergonomics, environmental demands and 100% quality to create the best products. They aim to create products that encourage communication between people through their simple and inspiring shapes.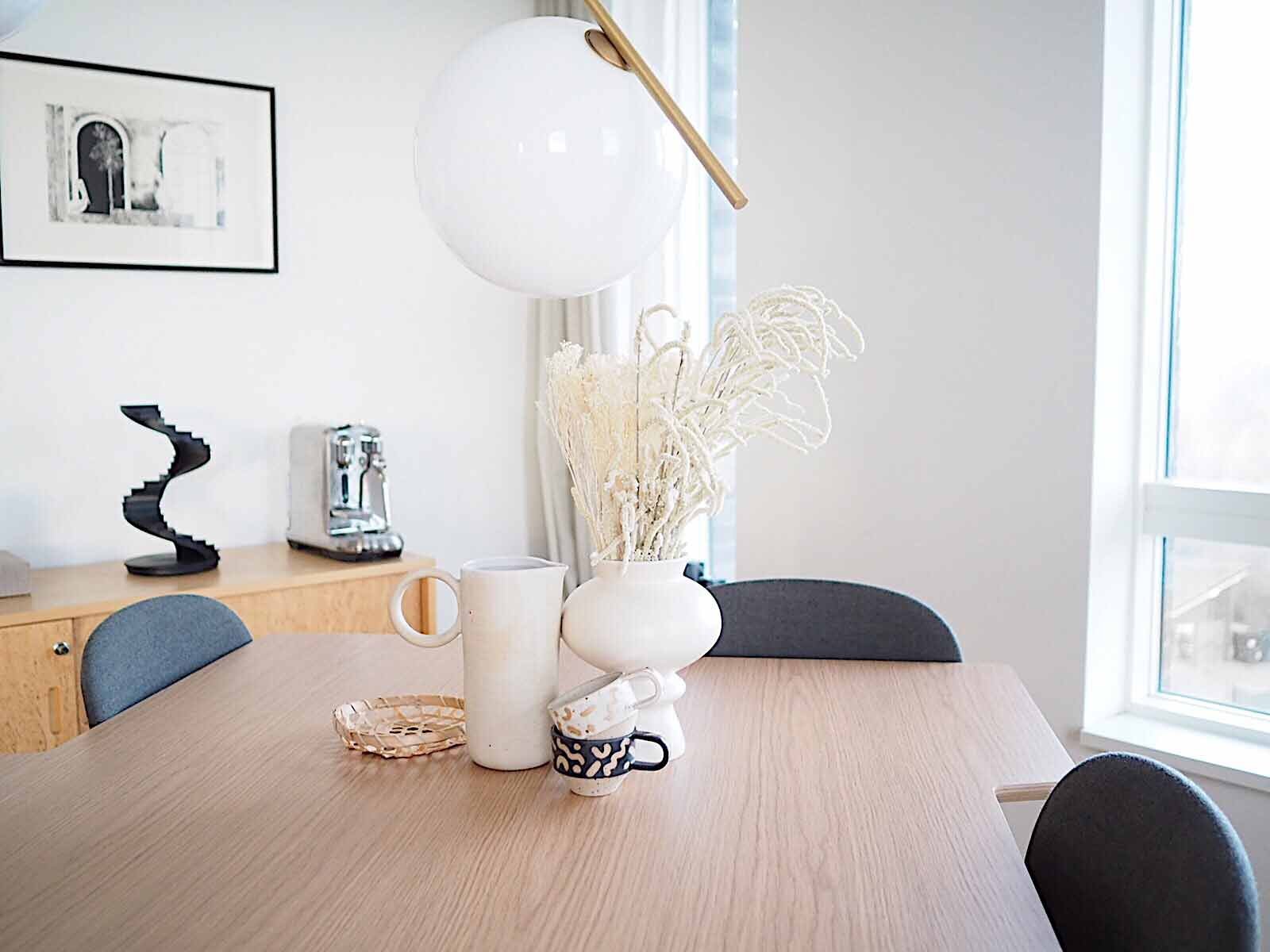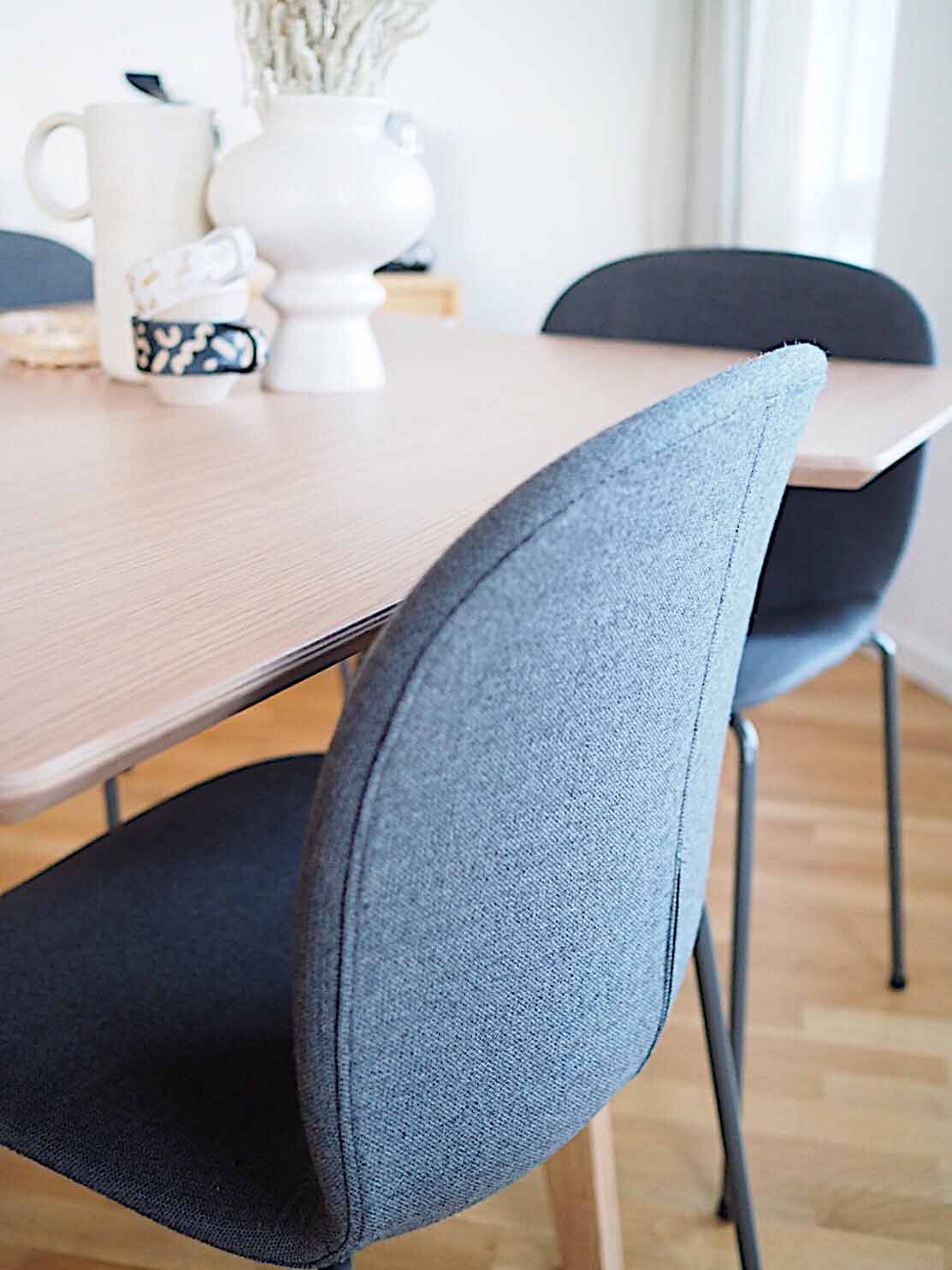 And something even better. The share of recycled materials used in their products should be more than 60% in average. In 2018 they used 559 tonnes of recycled plastic in their products and the goal for 2022 is 1000 tonnes, significantly reducing their carbon footprint.

You can see their full RBM Noor collection and design your own online, right here and the RBM Twisted Little Star here.
Original article features in septemberedit.com - click here to view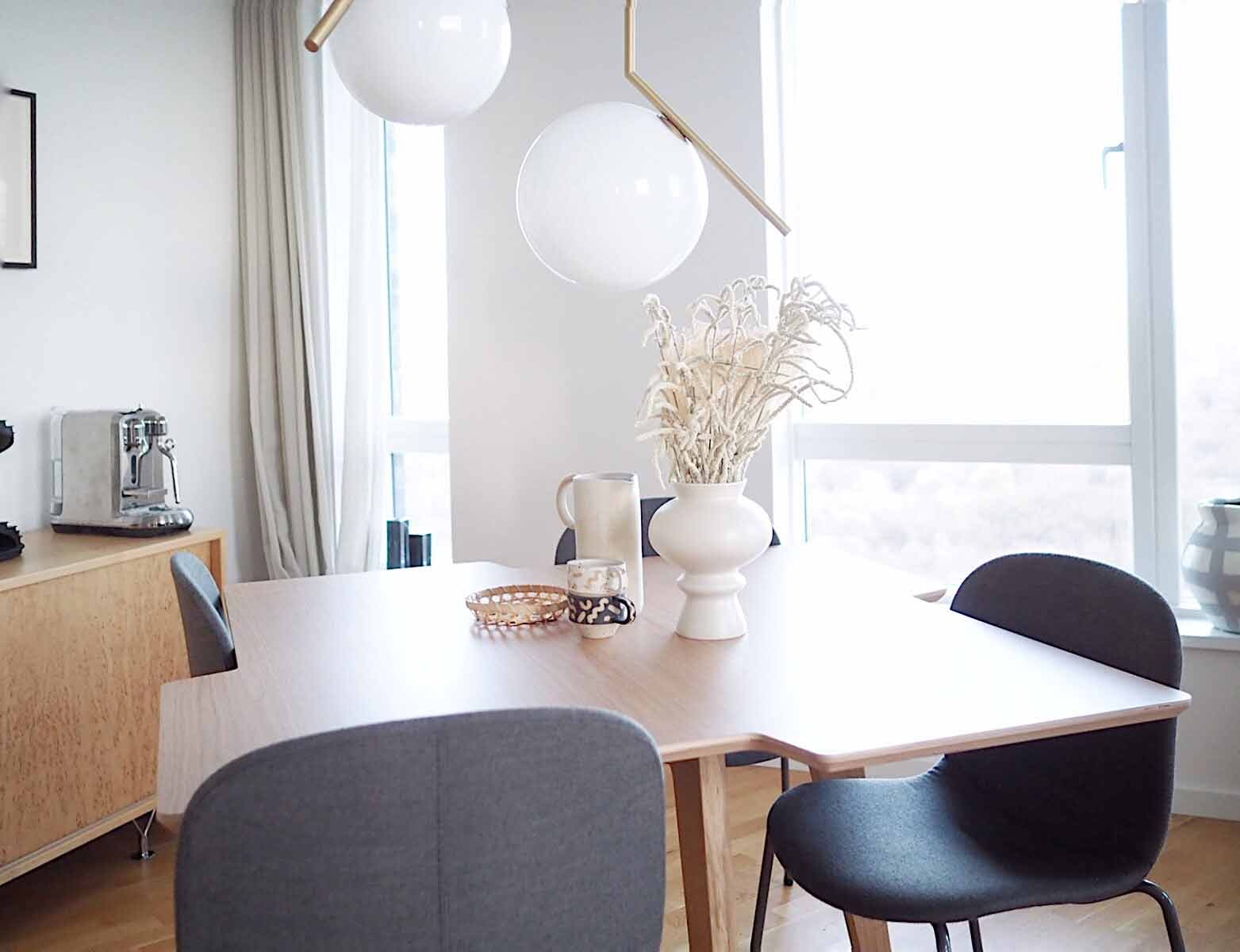 More Articles
Rewool : A Sustainable design story
How to choose environmentally friendly furniture
Home interior stylist features RBM Noor in Kitchen revamp project
Posted by
Caroline Birk Bahrenscheer on 13-Feb-2020 13:05:37