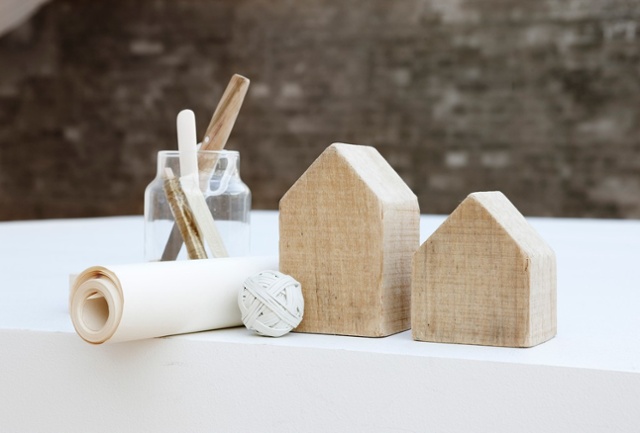 Unless you've been living under a rock for the past 12 months, chances are you've come across the term Hygge. If you're looking to bring a touch of the Hygge feeling to your life, be it at work or at home, we've got some great ideas on how to achieve it.
Pronounced "hoo-gar" (think cougar!), the term Hygge originates from Norway, where it translates as 'Wellbeing'. It's recent surge in popularity has come from Denmark though, where it rougly translates to "cosiness".
"Hygge has been called everything from 'the art of creating intimacy', 'cosiness of the soul,' and 'the absence of annoyance' to 'taking pleasure in the presence of soothing things,'" says Meik Wiking (pronounced Viking), Hygge expert & founder of The Happiness Research Institute of Copenhagen. He also says it's the reason why Denmark is the happiest country on the planet, continuing "Not only is Denmark the happiest country, but it's also the least unhappy, and I believe that hygge is a big reason for that. Our focus on hygge helps us attain more every day happiness and drives us to focus on equality and comfort, which accumulates over time."
So if Hygge can make you happy, how can you transform your environment to be more Hygge? When talking about a Hygge feeling for a room, think soft lighting, warm and sensual textures, thick lines and earthy warm colours. Soft furnishings like cushions, rugs and furs can be contrasted with geometric shapes and strong lines in furniture, all of it bathed in the soft glow of a candle.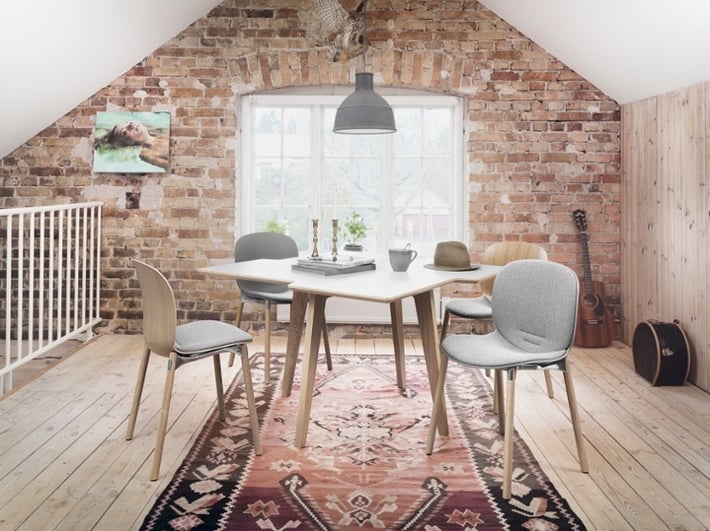 RBM Noor & RBM Twisted Little Star table in a home setting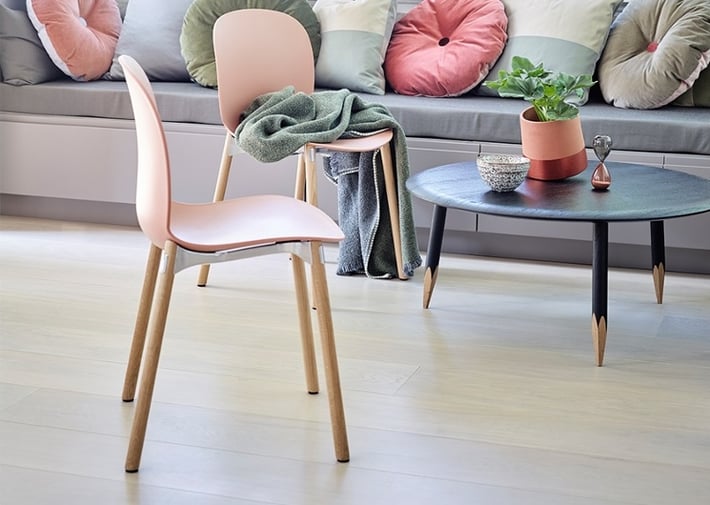 RBM Noor Chair in Coral with Natural Oak Legs
Whereas walls will be light neutral colours, furniture and decorations bring a room to life. Our 2016 Scandinavian colour collection as well as our new colour ranges New Folk & Sense epitomise the contemporary Scandinavian style, which when combined with blonde-wood and soft furnishings can make any environment feel cosy and warm.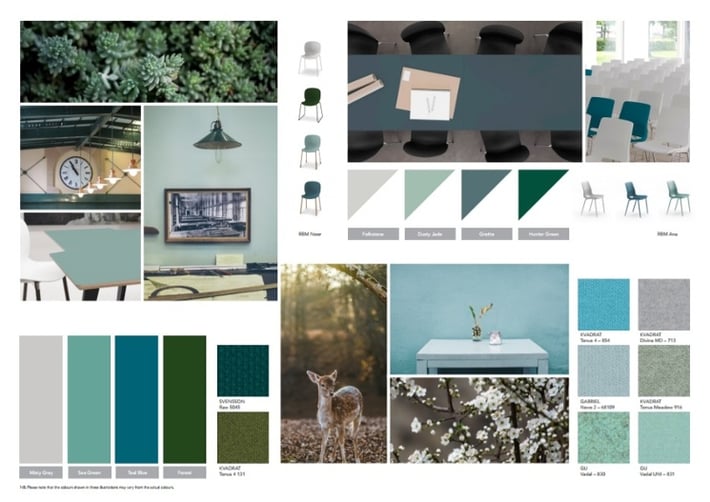 Our 2016 Scandinavian colour collection contains a warm homely palette, colours which would compliment a Hygge aesthetic in your home or work environment.
Danish designer Susanne Grønlund of Grønlund Design was part of the team behind the RBM Noor, a chair which would fit perfectly in any Hygge themed environment. RBM Noor is a vivid collection of comfortable chairs that creates good feelings by touch, seeing and sensing. Smooth surfaces with dynamic material meetings. A genially simple, light and happy design expression.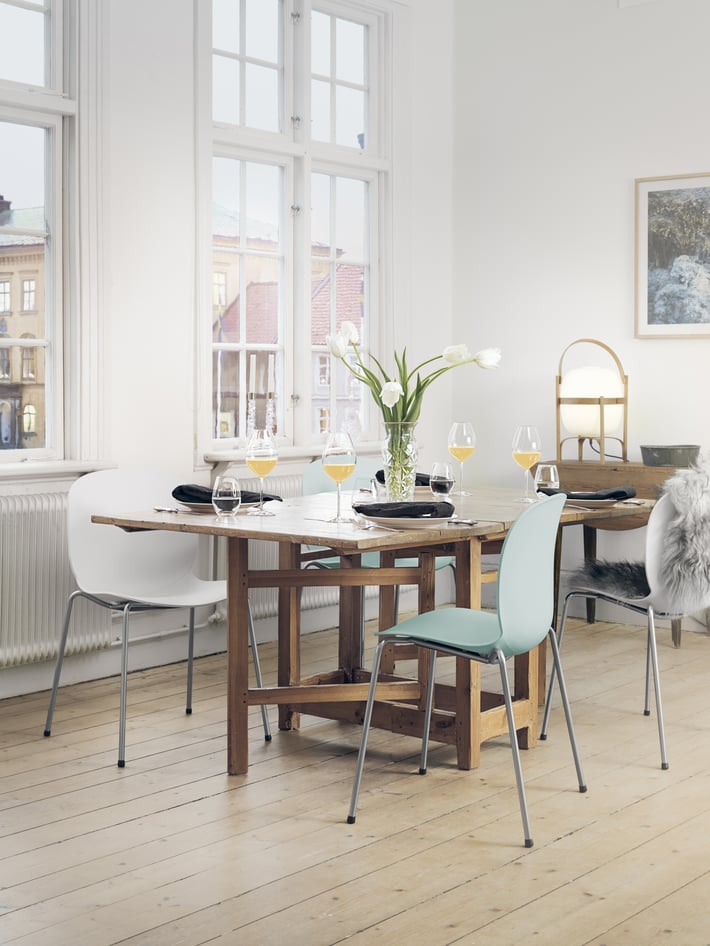 Hygge is definitely having a big influence over here in the UK, and with the nights drawing in it the perfect time of the year to light the candles, snuggle up under a blanket and share some homely food with your loved ones. So bring some cosiness into your life and embrace the hygge feeling.
Posted by
Jacob Alan on 02-Dec-2016 00:05:00