The giroflex 161 is a new chair from Flokk brand Giroflex. Designed in collaboration with BIG-GAME, it was made using state-of-the-art moulding technology and featuring a range of customisation options, resulting in a uniquely versatile and comfortably ergonomic shape that is adaptable to many of today's workplace environments.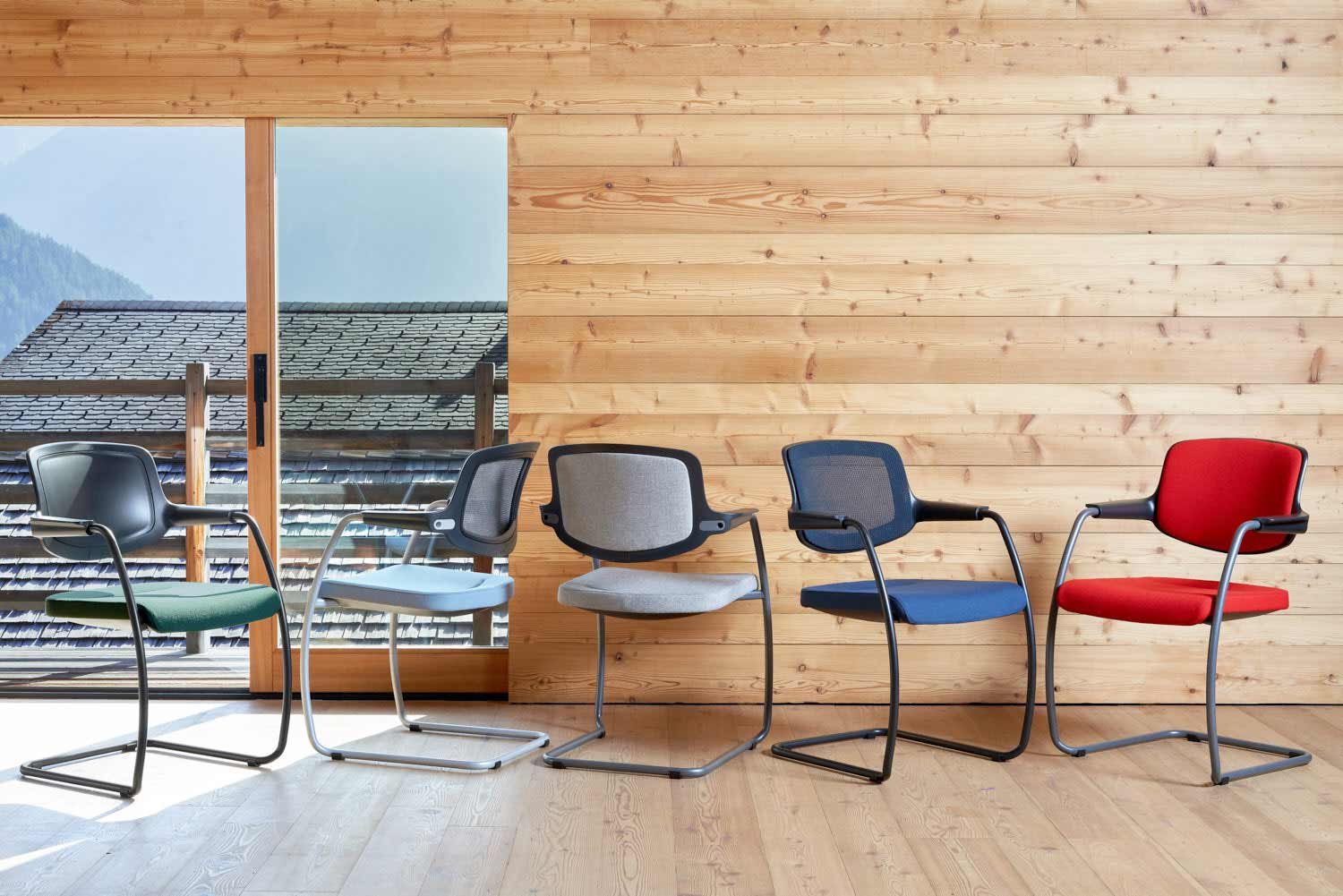 "As a Swiss design studio, we are always happy to collaborate with the Swiss industry as the standards for quality and design are amongst the highest in the world. The collaboration with Giroflex is definitely exciting because of the company's fantastic heritage, the great technical know-how and the fresh dynamic spirit of the team." – BIG-GAME
The giroflex 161 is a visual and technical update of the giroflex 16, a similar cantilever chair designed by Dózsa-Farkas in the 1990s. Working with BIG-GAME, the design was completely overhauled to meet the latest standards set for seating whilst incorporating modern techniques and aesthetic needs.
A key feature of the design is the backrest, made using the latest moulding technology. This allows for the minimum amount of materials used whilst creating the optimum shape for comfort and ergonomics.
Alongside this, the vision was the create something flexible in appearance too, which is why it is available in four different setups - mesh, plastic, upholstered and double upholstery – all keeping the same frame.
"While keeping the tested and proven overall geometry of the stacking chair, we designed a completely new backrest that could be finished in four different ways: mesh, plastic, upholstered and double upholstery – all keeping the same frame." Said the design team, continuing; "We drew fluid lines between the armrests and the back to create a comfortable seat that is clearly dedicated to welcoming visitors and made sure the design was harmonious for all versions."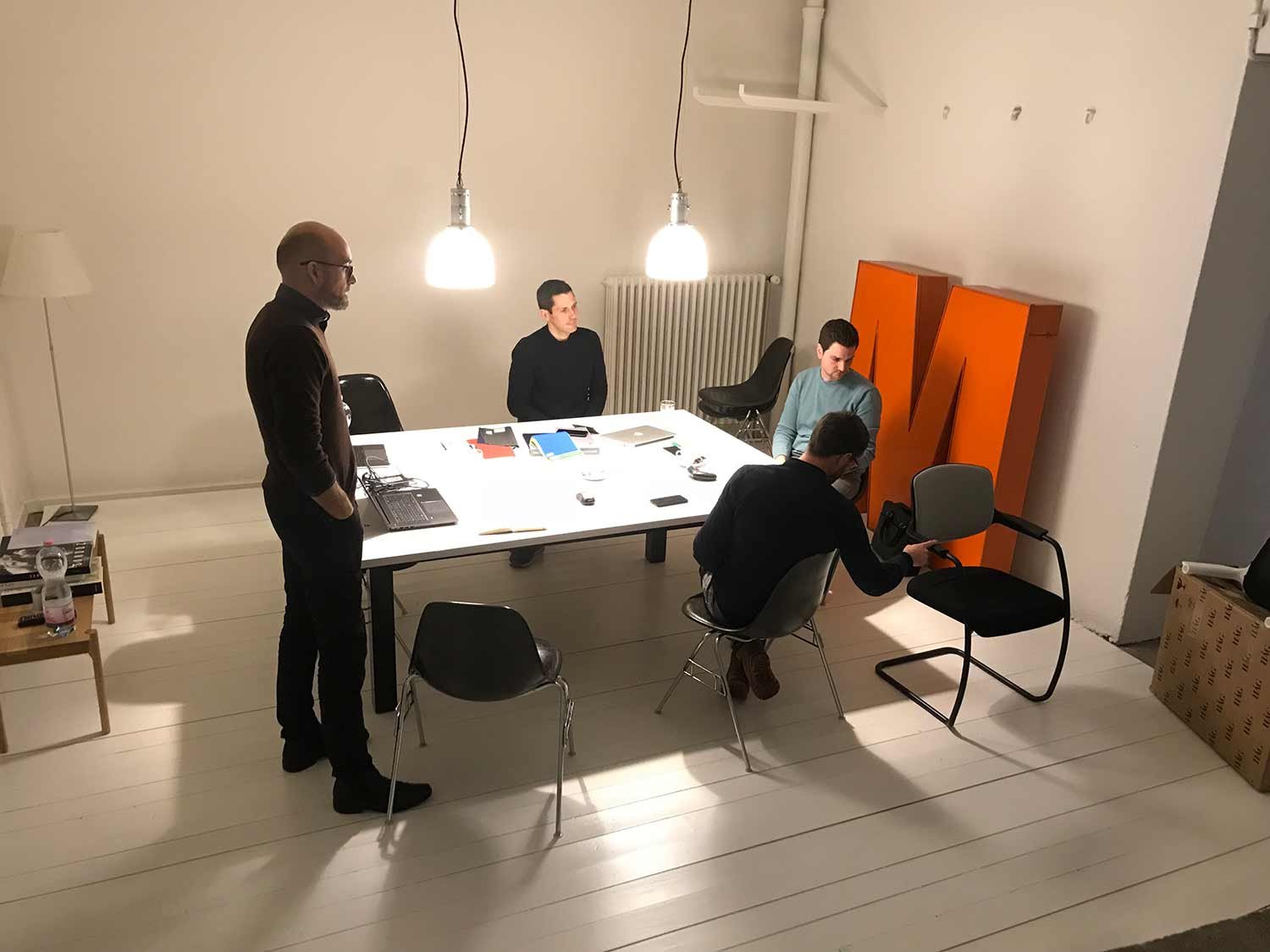 The giroflex 161 was a design collaboration between BIG-GAME and Flokk internal design team, working together in Lausanne, Switzerland.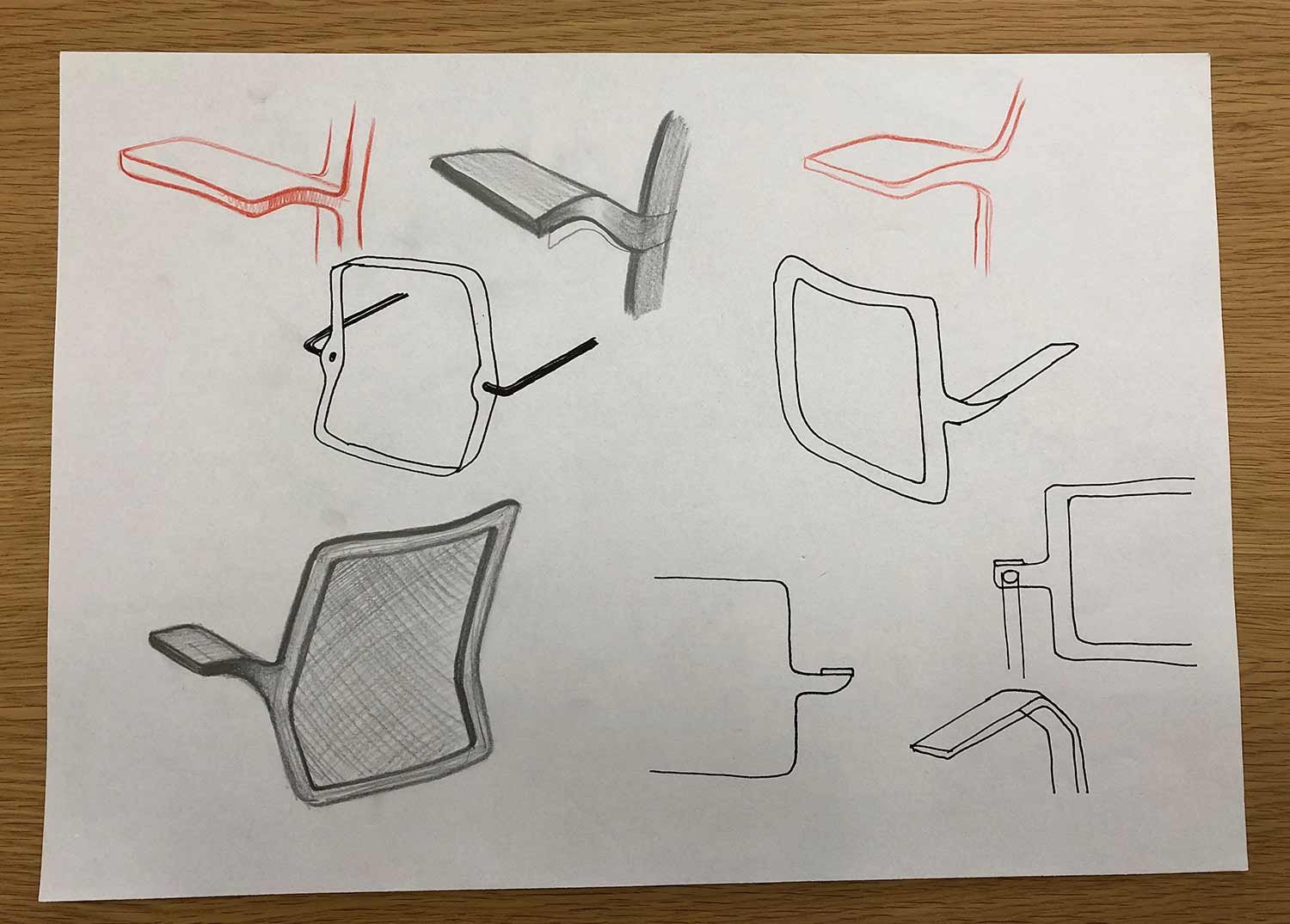 The backrest utilised state-of-the-art moulding technology, allowing for fluid and harmonious lines. Here are a few early sketches from the design team.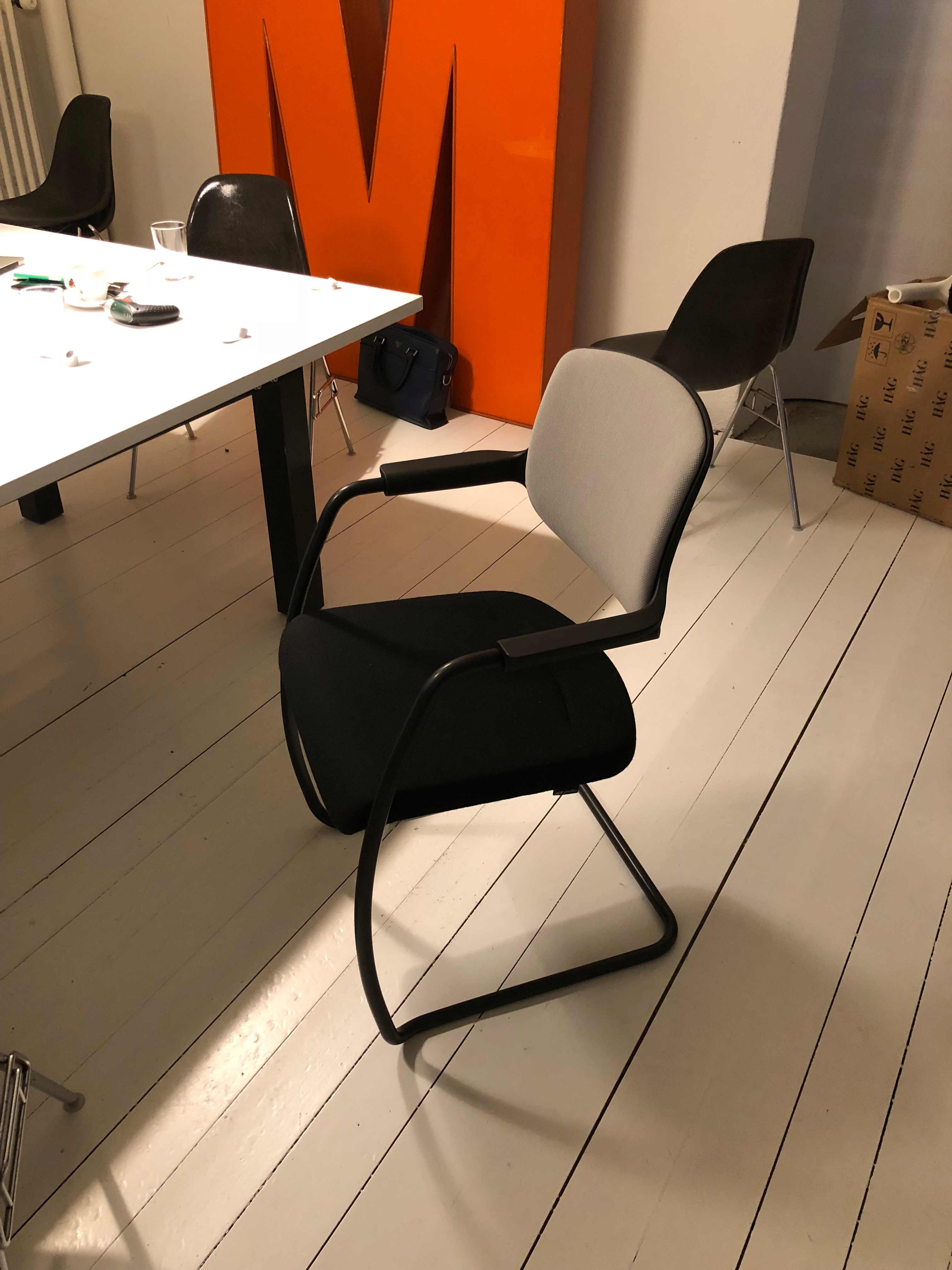 An early prototype of the giroflex 161, used by the team to refine the overall design.
Giroflex 161 - now available
The giroflex 161 is now available. Visit the Giroflex website for more information.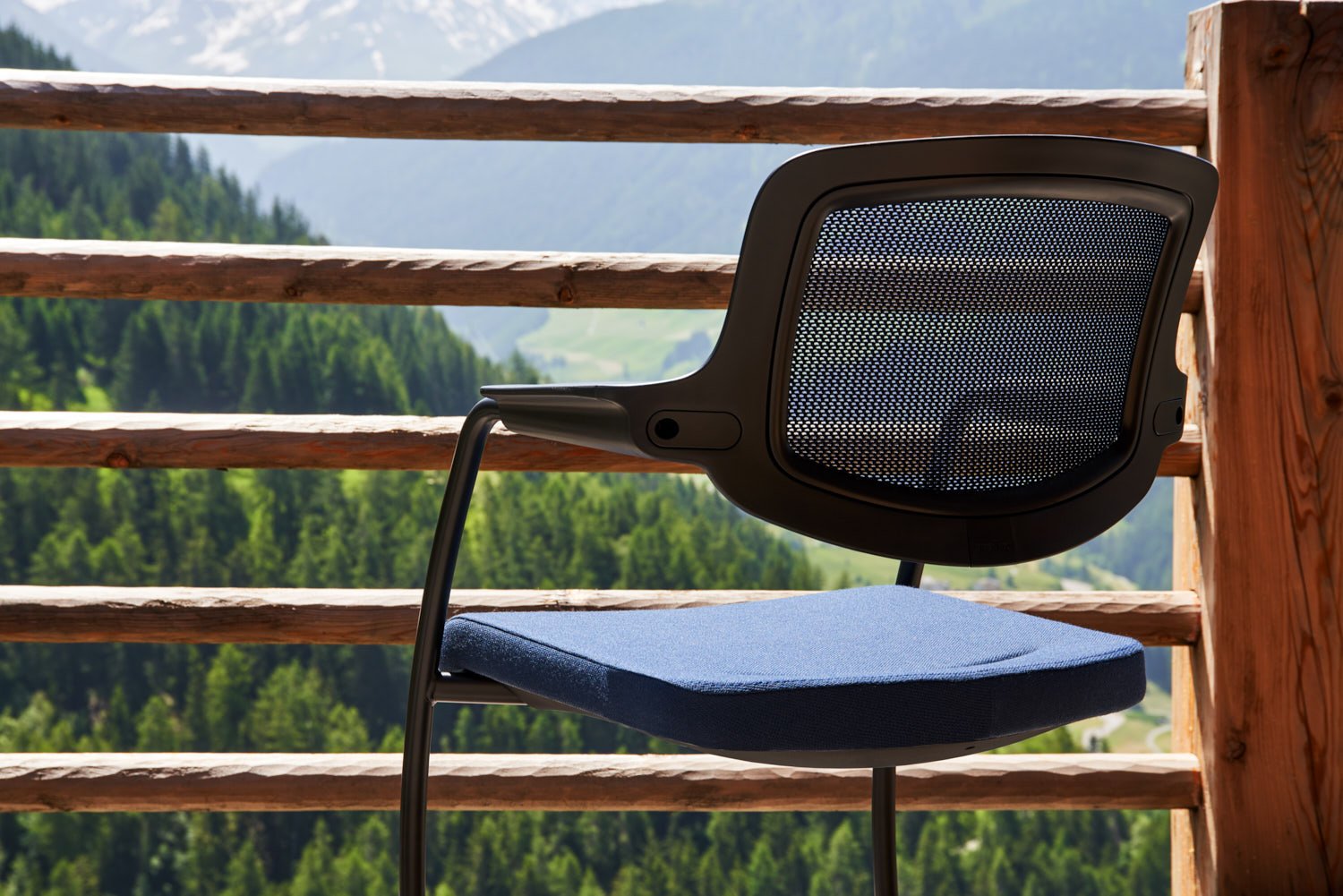 More Articles
Flokk brand Giroflex takes centre stage in new feature film
Designing workplaces for collaboration - a round-table discussion with Mix Interiors