When we redesigned our London, UK showroom, we turned to renowned designer Michael Sodeau to create an inspiring interior that represented modern working environments found today, whilst showcasing the very best of the designs we have to offer across our portfolio. Enlisting the help of an influential UK designer, we were looking to keep a Scandinavian feel with a British twist.
Watch - Interview with Michael Sodeau on new Flokk showroom design
Modern Working Environments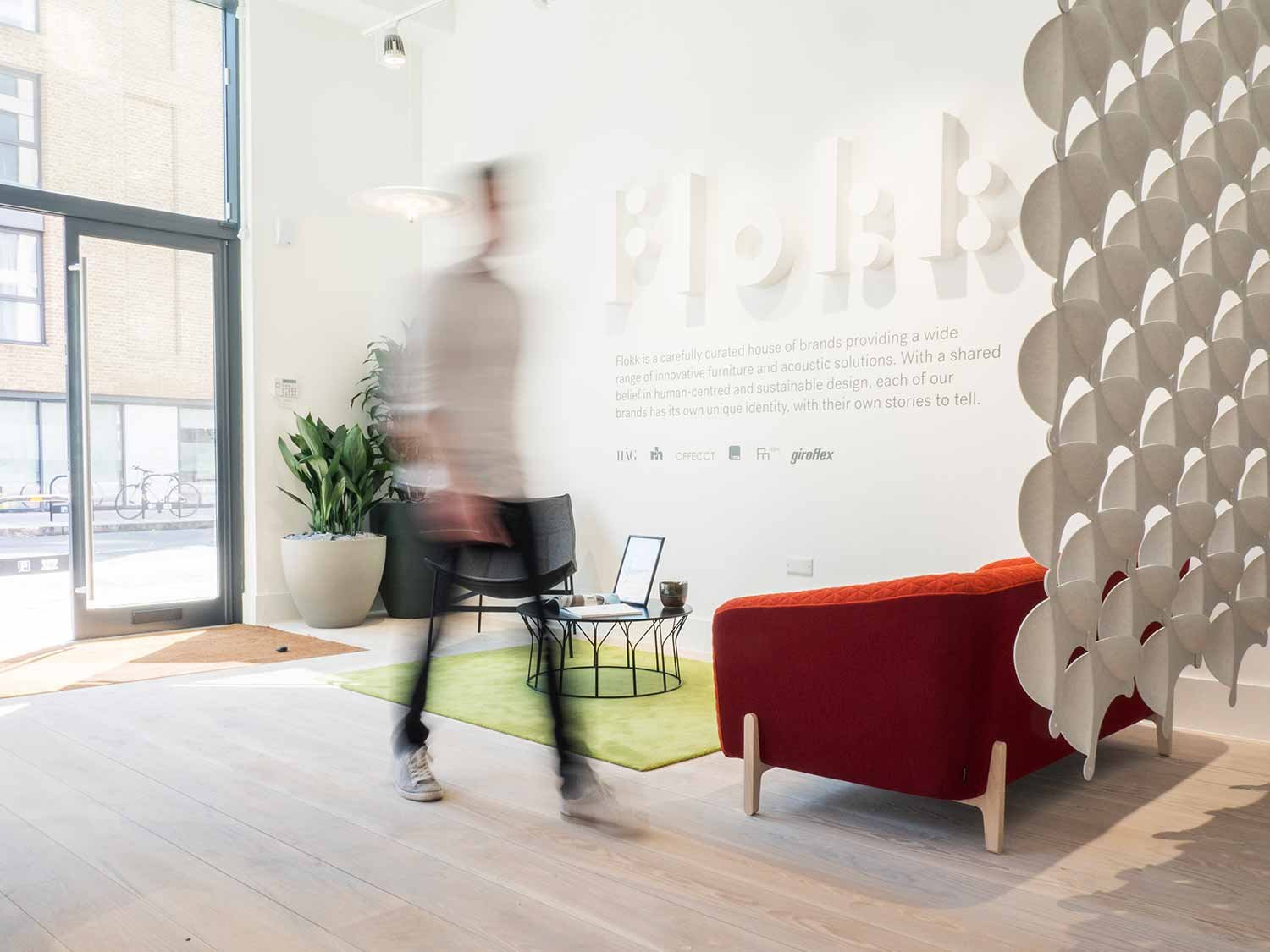 Featured: Offecct Young Sofa, Offecct Montparnasse easy chair, Offecct Circus table, Offecct Membrane acoustic panels, Wästberg w171 alma light,
Through a mixture of lighting, furniture and fittings, the showroom is broken up into different zones, creating small environments, representative of modern working environments.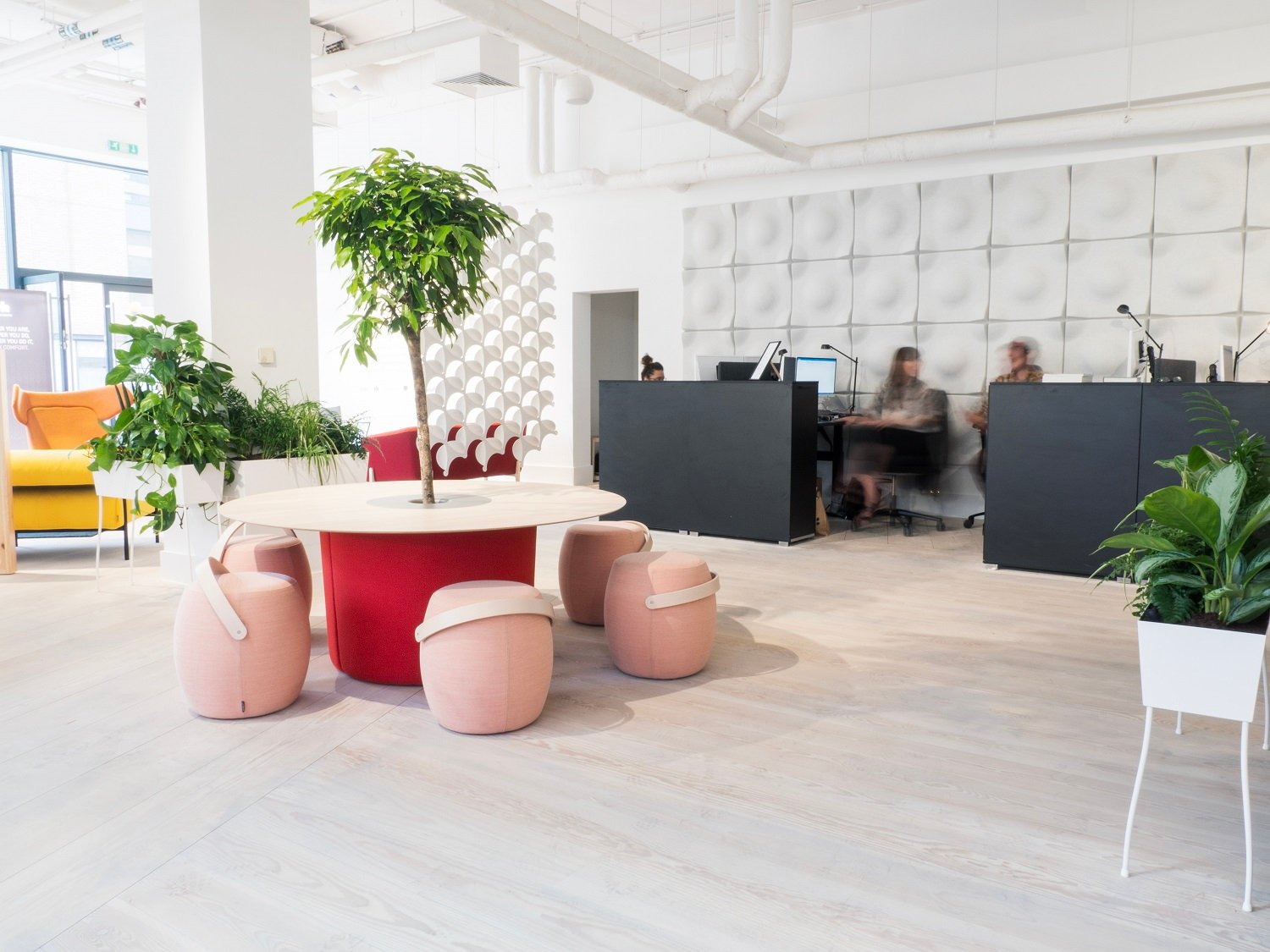 Featured: Offecct Carry On stool, Offecct On Point table, Offecct Green Pedestals, Wästberg w154 desk lamp
A combination of meeting spaces from casual to more formal settings have been created as well as breakout zones and general work areas.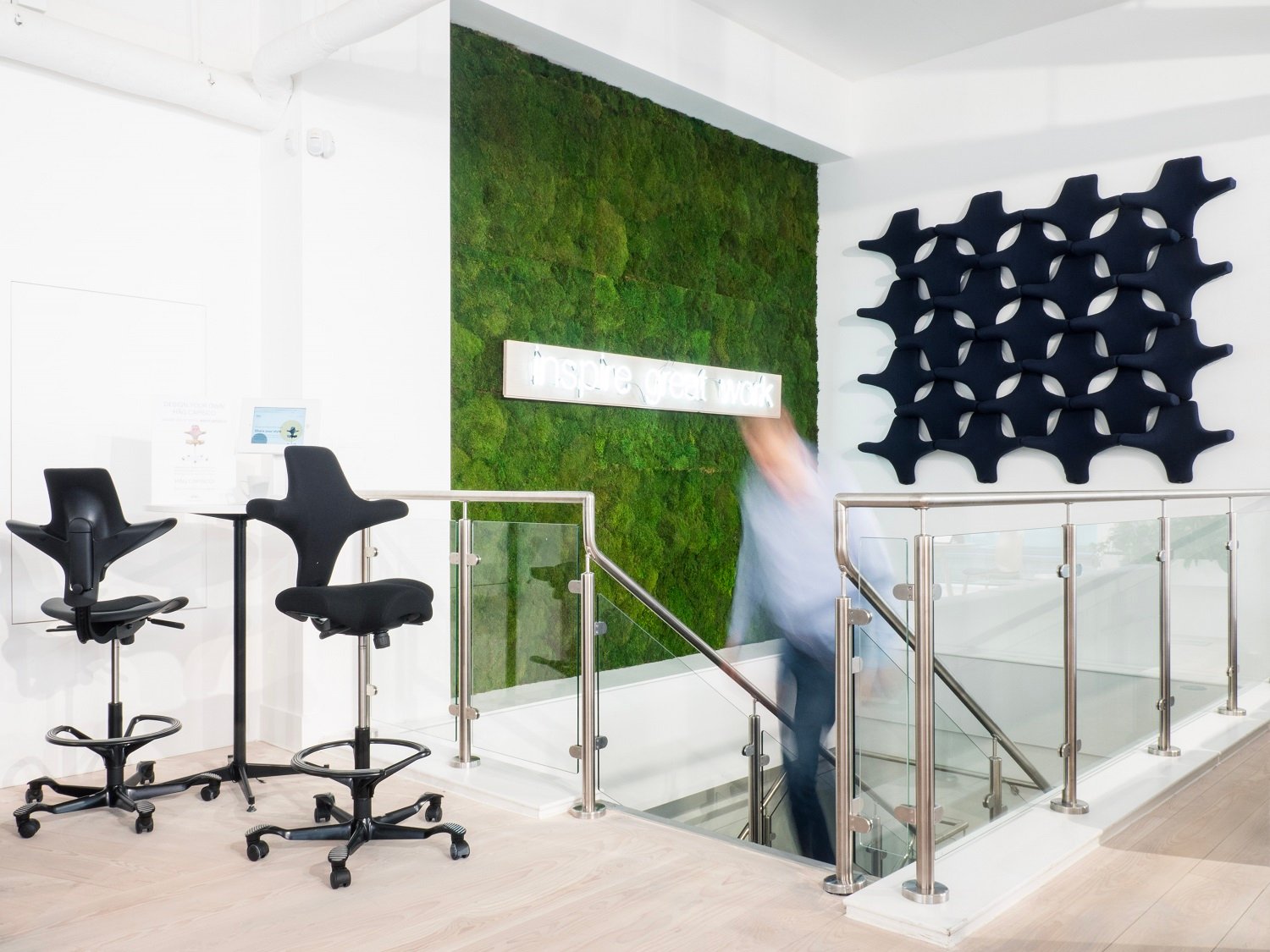 Featured: HÅG Capisco Puls, RBM Allround table
Superfluous elements have been stripped back, keeping things simple, with the work space where Flokk staff work incorporated in a neutral way, but visually different.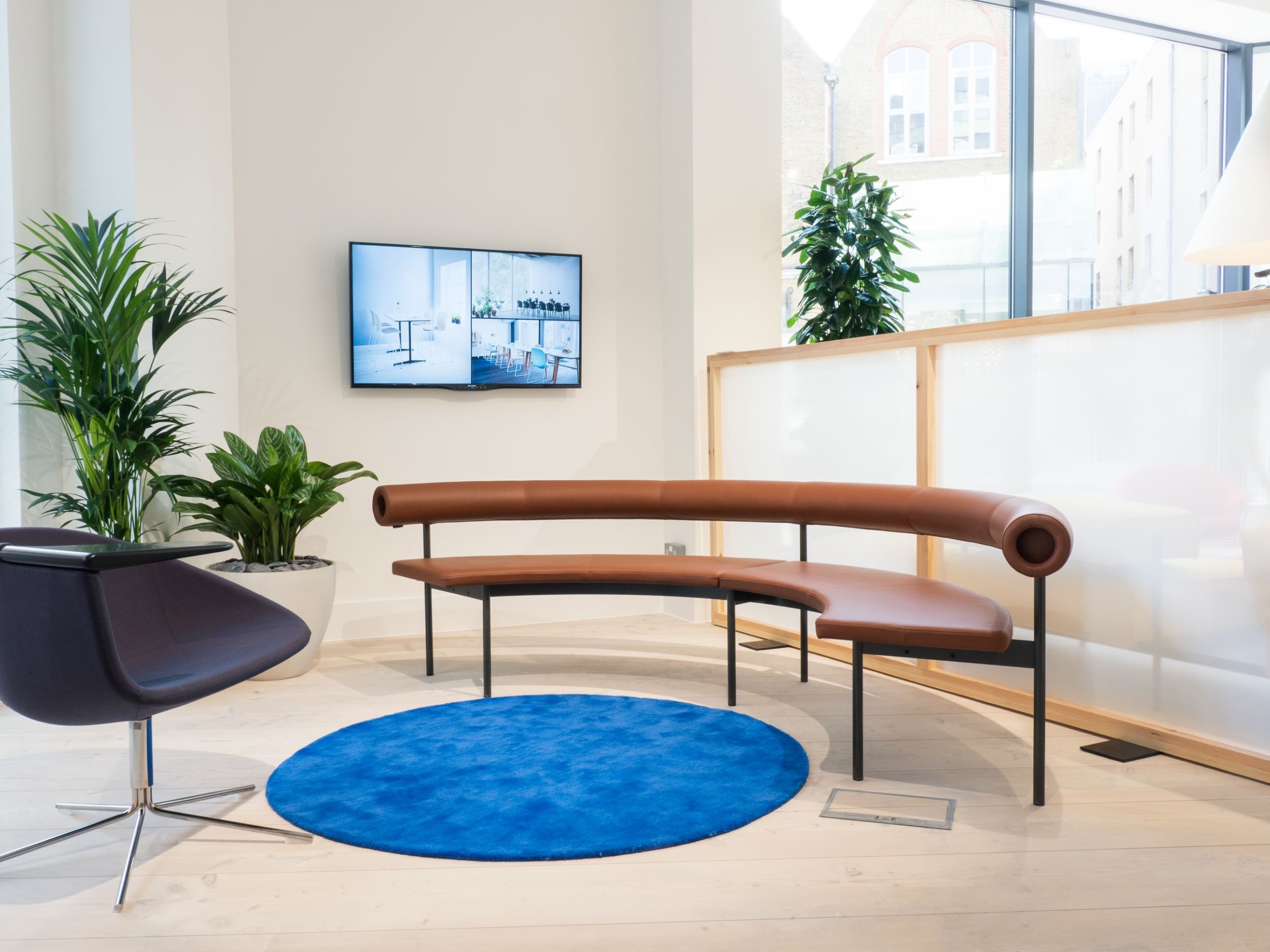 Featured: Offecct Font Sofa 1365, Offecct Moment easy chair
Flooring was supplied by Dinesen, a Danish flooring company, creating beautiful floorboards sourced from the Black Forest.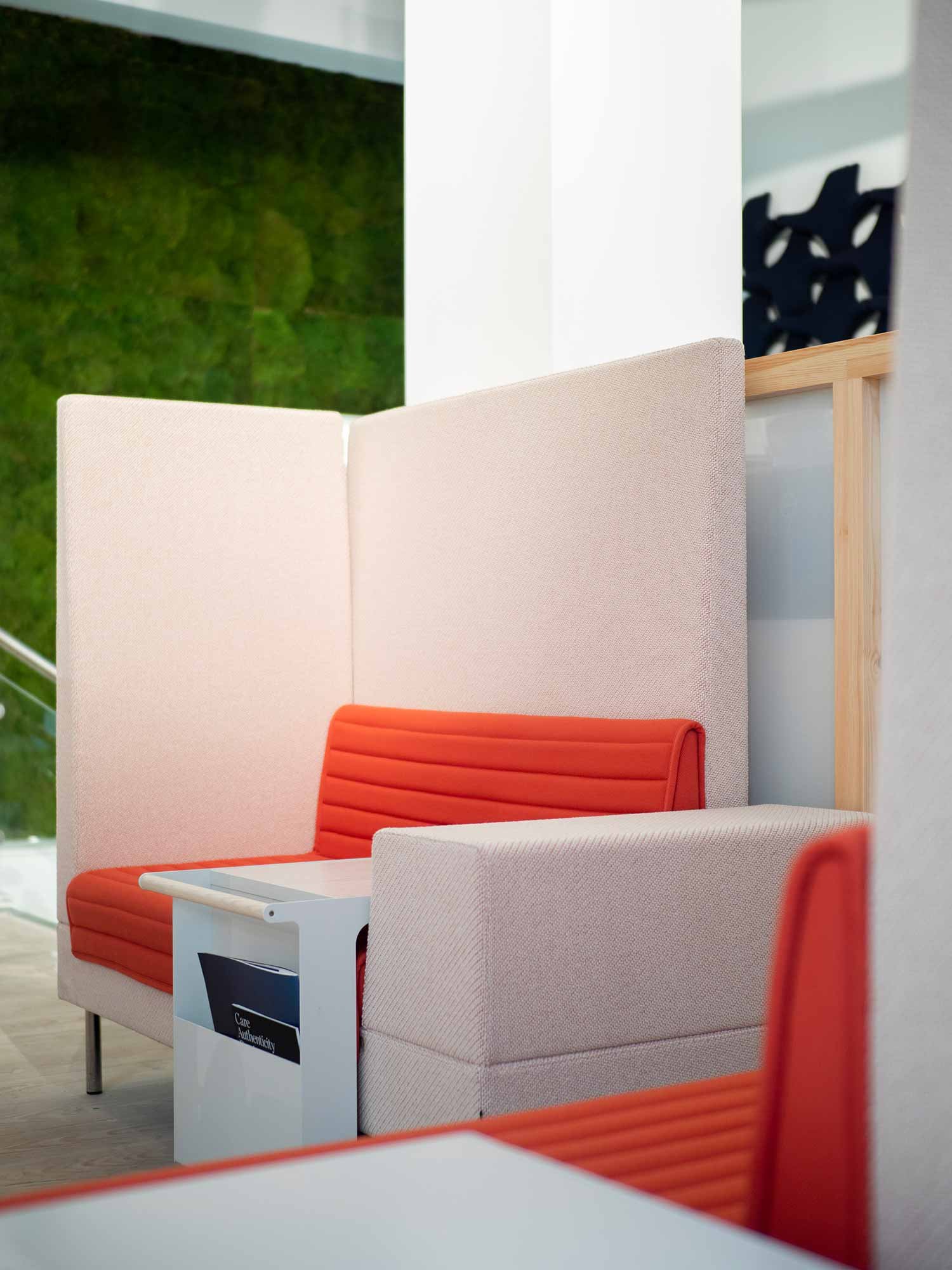 Featured: Offecct Float High sofa system
All light fittings were provided by Scandinavian producer Wästberg, with lighting integrated in a simplistic manner, with drop pendants creating a sculptural feel.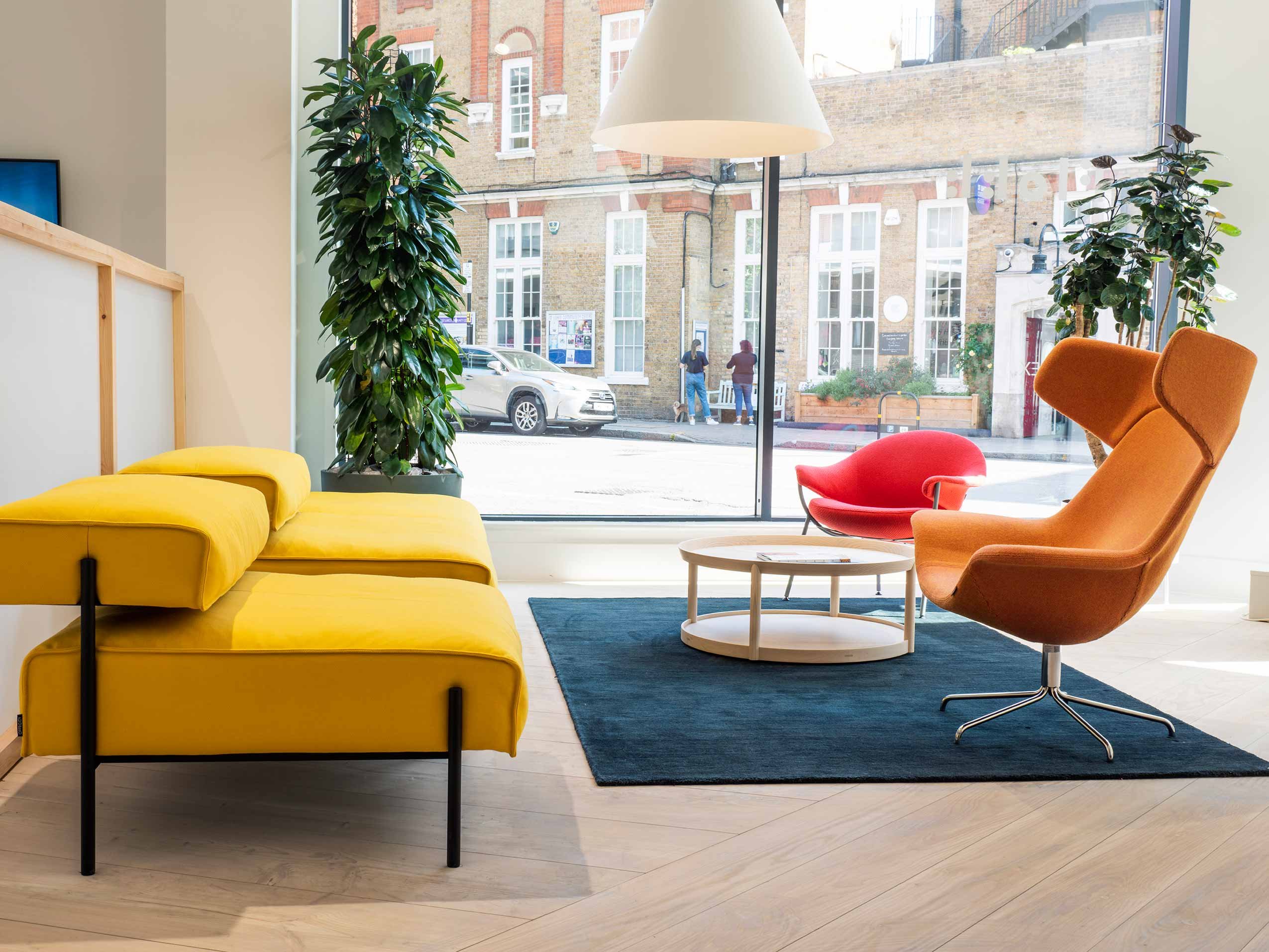 Featured: Offecct Murano easy chair, Offecct Archipelago, Offecct Oyster easy chair, Offecct Lucy sofa system
Swedish textile company Bolon provided additional flooring to the project.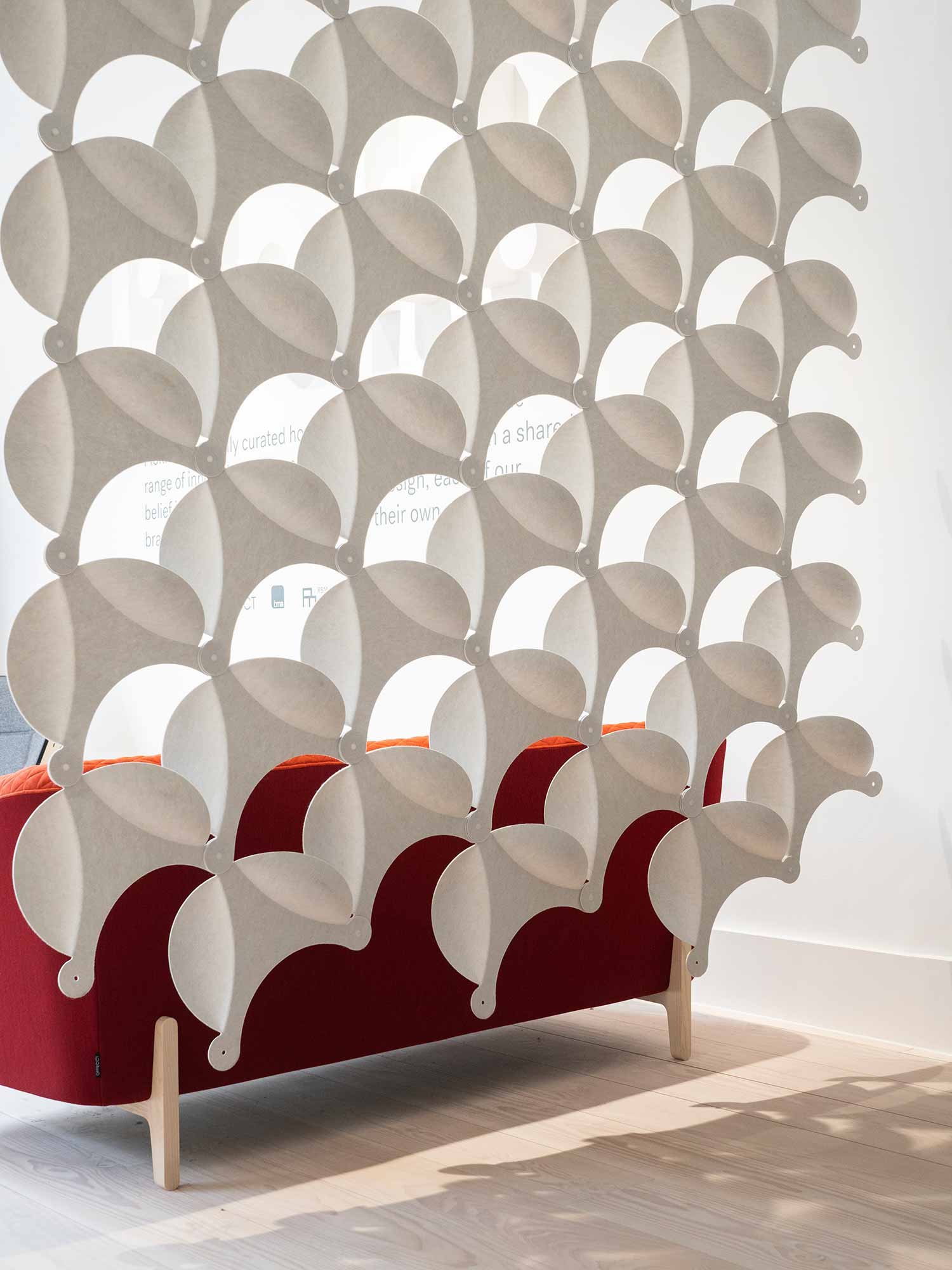 Featured: Offecct Young Sofa, Offecct Membrane acoustic panels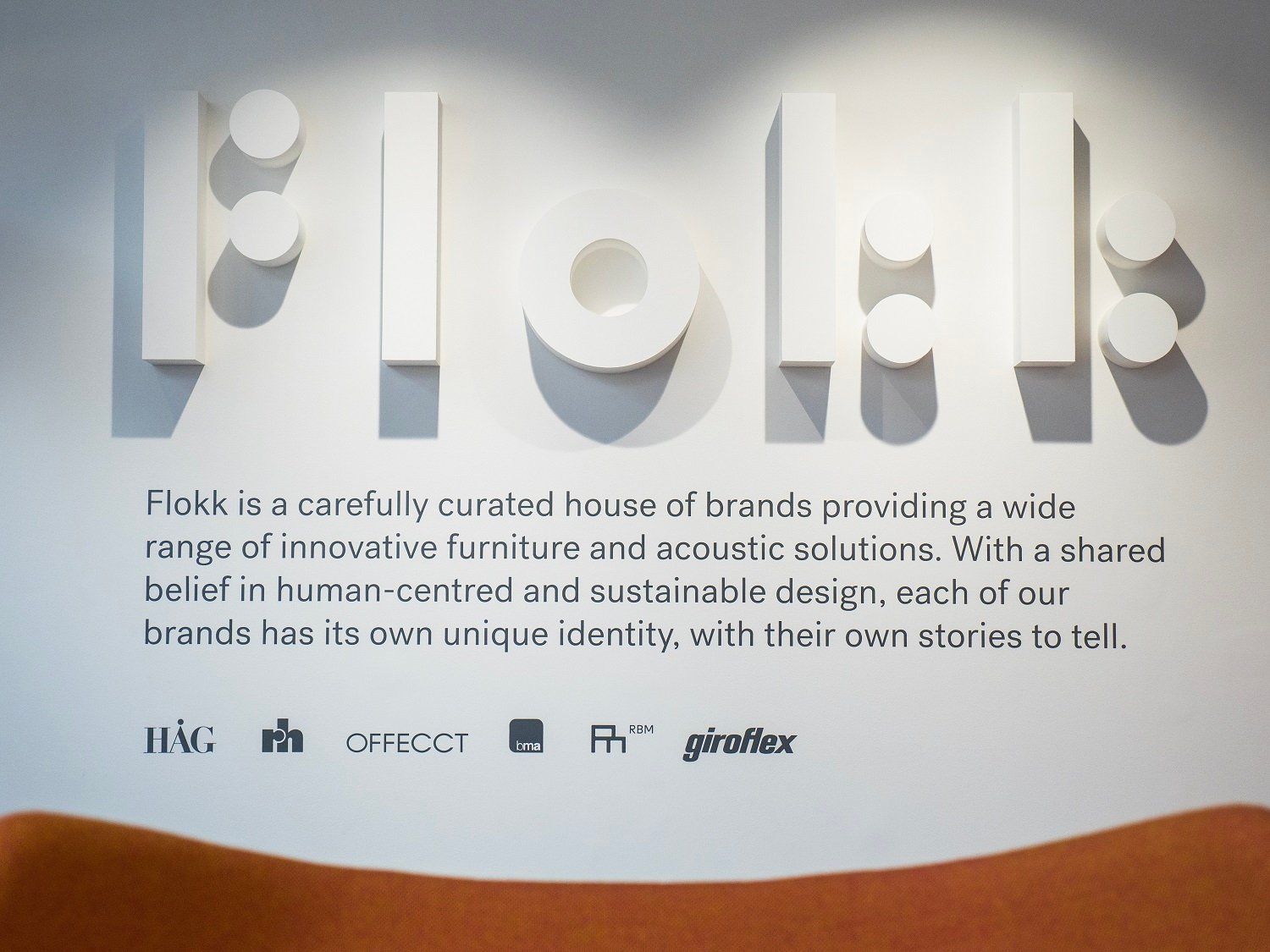 Flokk is a 'House of Brands' featuring an array of like-minded furniture manufacturers. These include HÅG, RH, Offecct, BMA, RBM and Giroflex. You can find out more about each brand, and what they have to offer on our recently relaunched website here.
Check out our interview below to explore Michael's influences, and see more pictures from the interior project.
About Michael Sodeau Studio
Through his eponymous studio, Michael has designed several top selling designs for Flokk brand Offecct, including the Oyster and Archipelago, as well as a range of products for Modus, Hay and Gervasoni to name a few. He has also worked with a range of brands, restaurants and hotels to design their interior spaces.
We picked out some of our favourite designs below.
Offecct | Archipelago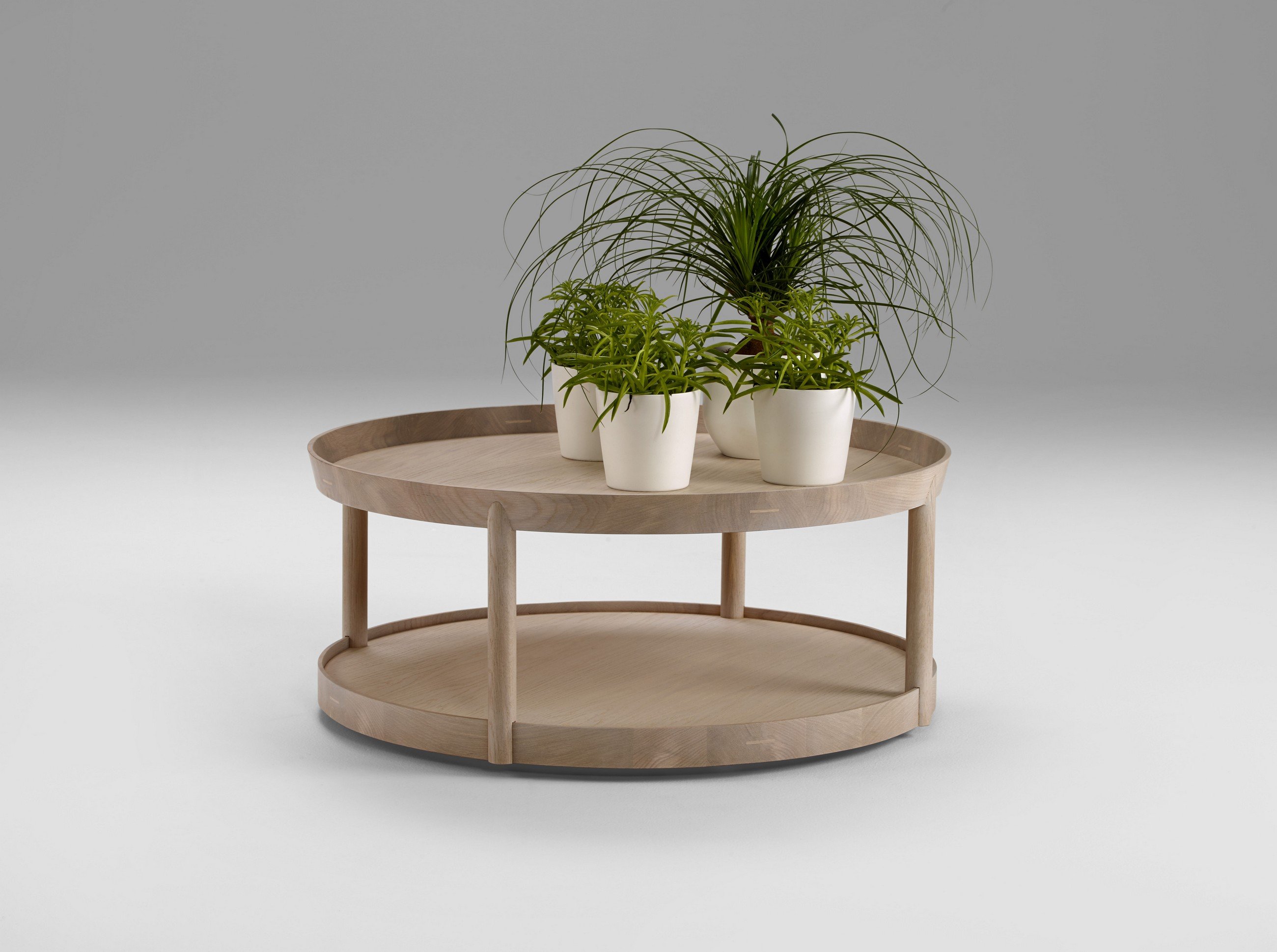 Archipelago is a wooden table and is designed in three sizes, in three different heights with a set of wheels underneath. Its calm expression and tactile surface makes it equally fit for use in the ever changing environment of an office, as well as in the privacy of your home.
OTHR | Time In - Knife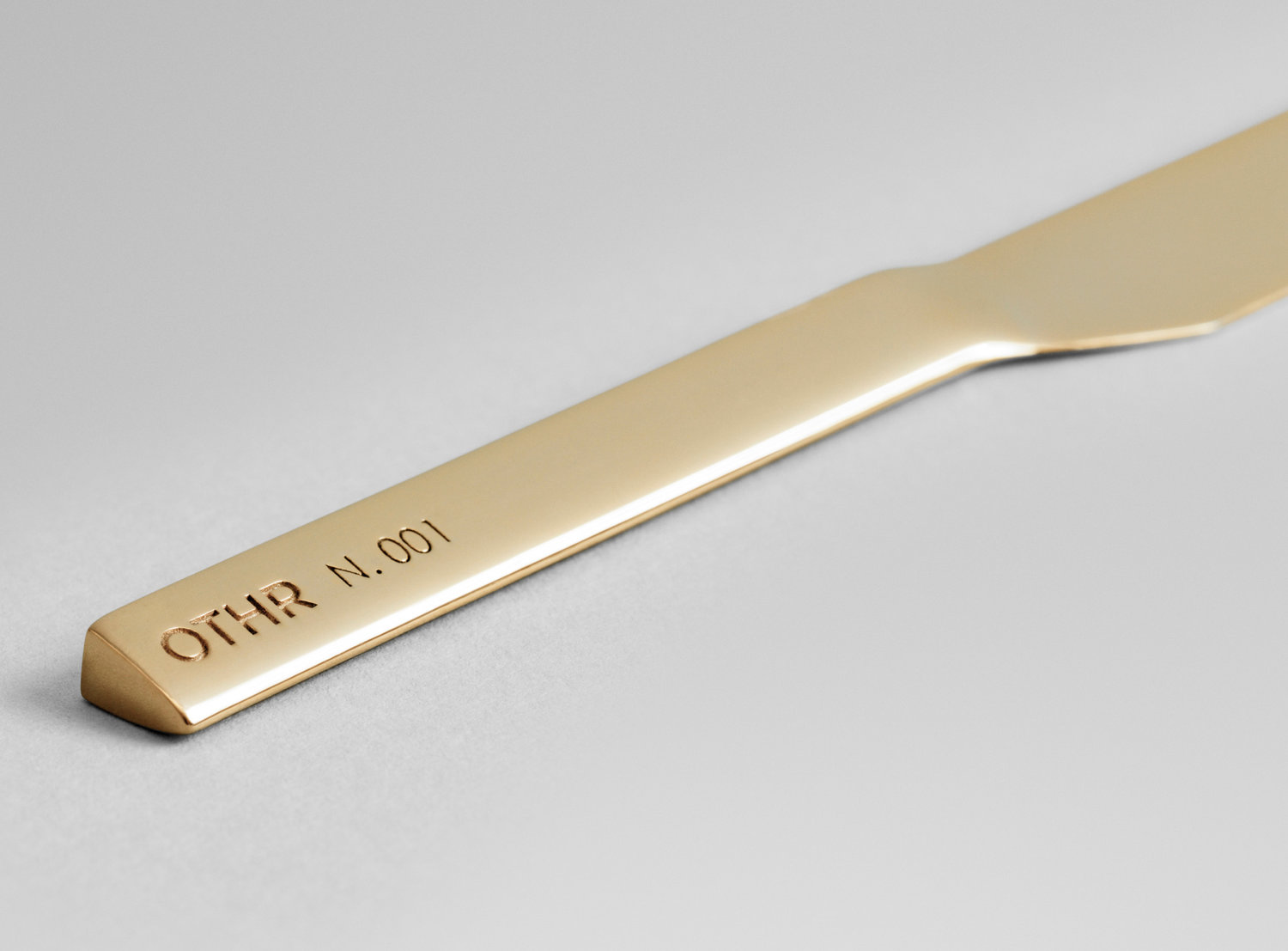 OTHR want to create functional and decorative household items that could help bring technological manufacturing from being novelty to the mainstream. Michael designed a 3D printed set including a serving plate and knife set.
Hay | Anything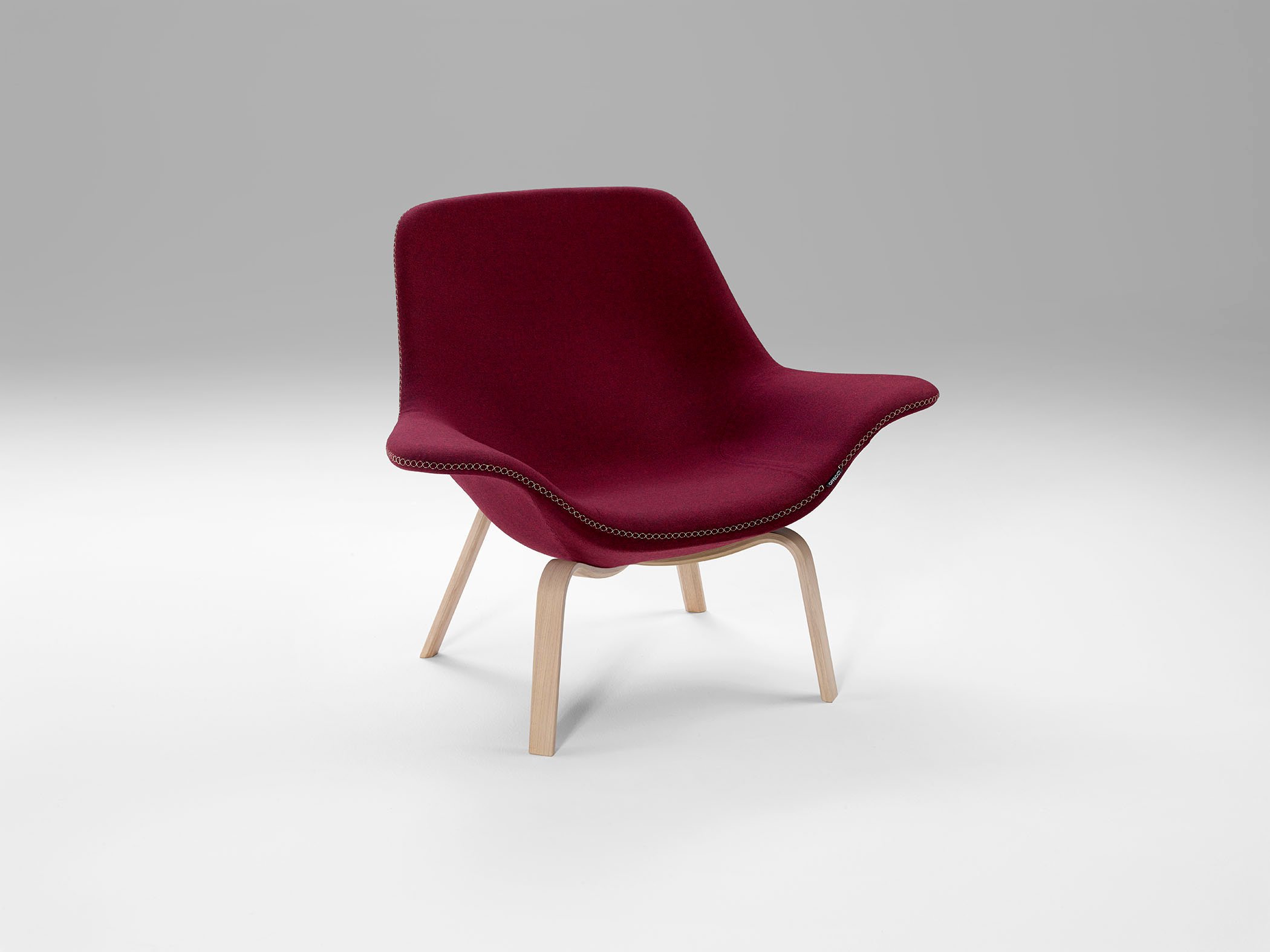 Oyster is an elegant easy chair inspired by the Swedes' love of shellfish. The design of Oyster weaves sensuality, comfort, and flexibility into a well-proportioned whole.
Otto Tiles | Cement Tile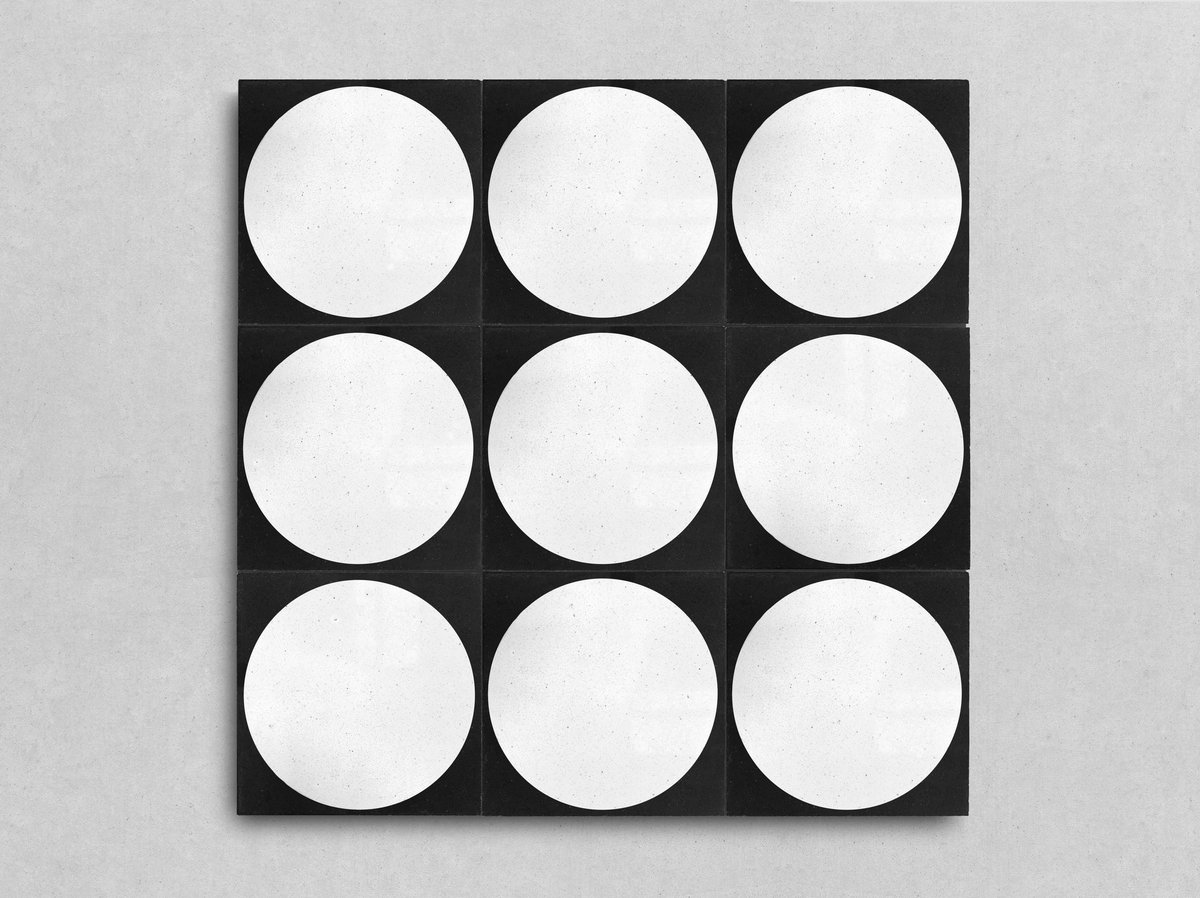 Bespoke handmade Cement Tiles designed for the East London Liquor Company.
More Articles
Foodies Arena offers co-working with a unique healthy living experience
Creating the anti-office with Vipps & Radius Design
How to choose environmentally friendly furniture
Architects M Moser deliver immersive brand experience at new APAC offices for global drinks firm Diageo