Collaboration is the word on everyone's lips these days. Once reserved to describe those who treated with the enemy, the word collaboration is now widely revered in all industries, a sign of innovation, inclusion and above all, something special. To collaborate is to bring two spheres of influence together, create new connections, fresh ways of thinking and ultimately, exciting new ideas.
To celebrate the launch of the HÅG Tribute, another successful collaboration from HÅG, we take a look at some of the best and most hotly anticipated design collaborations from around the world in the past year
#1 Jaime Hayon vs Häagen-Dazs
Christmas Ice Cream Cake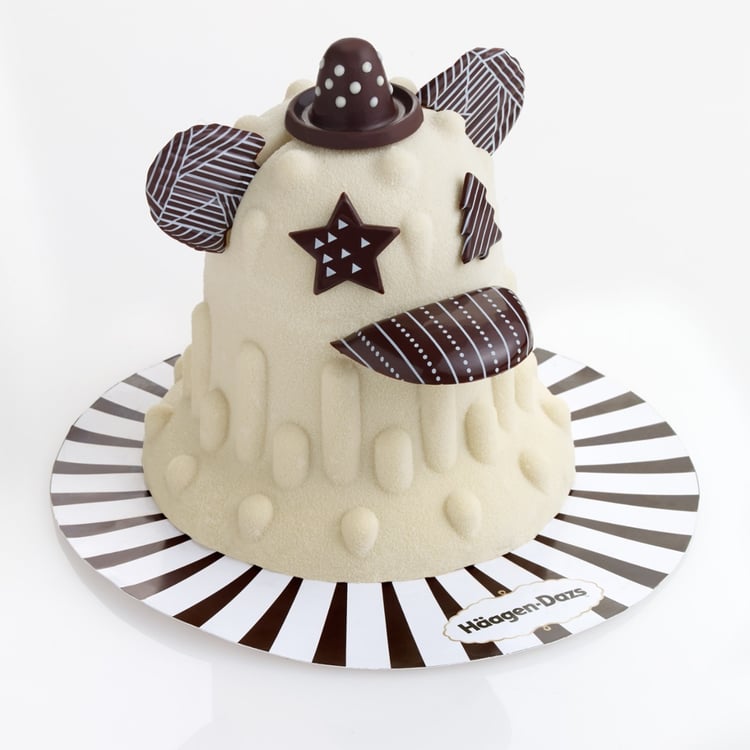 Jaime Hayon may be making inroads into the world of architecture at present, but at the tail end of last year he was turning heads for a different reason, working with ice cream experts Häagen-Dazs on their Christmas cake. Running for the past 9 years, this design collaboration is a limited edition treat for the French market, and Jaime Hayon was the 2016 guest designer, who worked alongside Häagen-Dazs' pastry chef to create two imaginative characters.
"The ice cream cake project has taken my imagination into a whole new world filled with indulgent Häagen-Dazs ice creams," said Hayón when talking on the project, continuing "When creating my colourful characters, I decided to involve them in the world of show business in order to add a touch of fantasy at Christmas time."
"By doing so, I hope to spark the imagination of young and old over the celebrations of the festive season."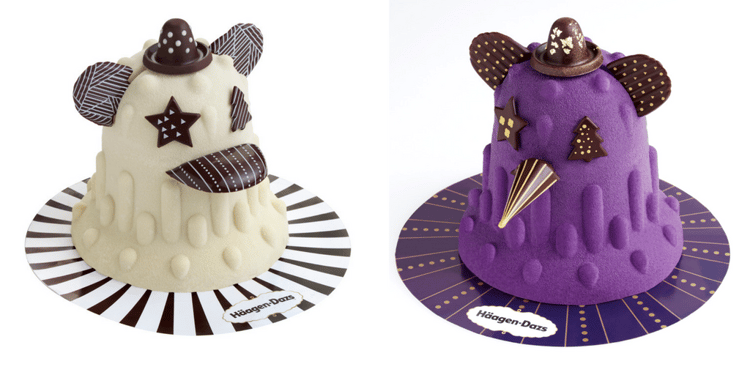 So what's inside? A crunchy biscuit base topped with salted caramel and vanilla ice cream, covered with salted caramel sauce roasted almonds hazelnut praline and an exterior of soft spongey goodness and chocolate shapes. Delicious.
Jaime Hayon more recently was the guest of honour at Stockholm Furniture Fair, presenting the Hayon DNA Gallery and hosting several talks.
#2 Littala vs Issey Miyake
Home Collection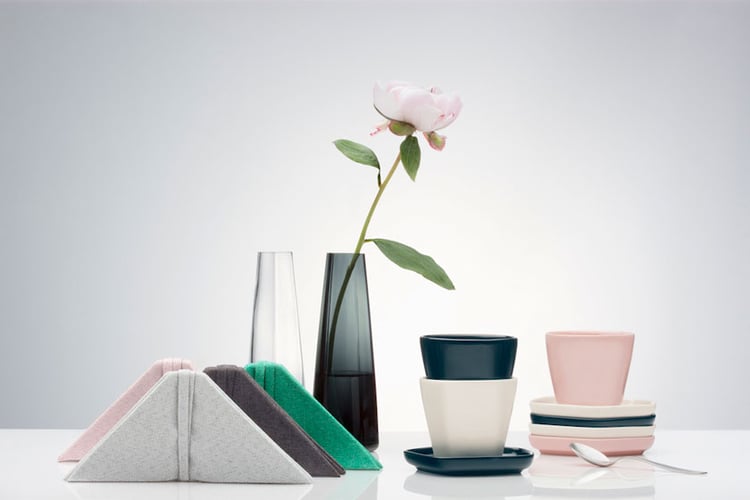 Scandinavian and Asian craftsmanship and ambiance were brought together last year to create the Littala (Finnish homeware) X Issey Miyake (Japanese Fashion Designer) Home Collection, a union of both brands vision to create "a home with harmony". What they created was a unique collection of high quality ceramics, glass and home textiles, inviting you to pause, enjoy the moment and celebrate the rituals of domestic life.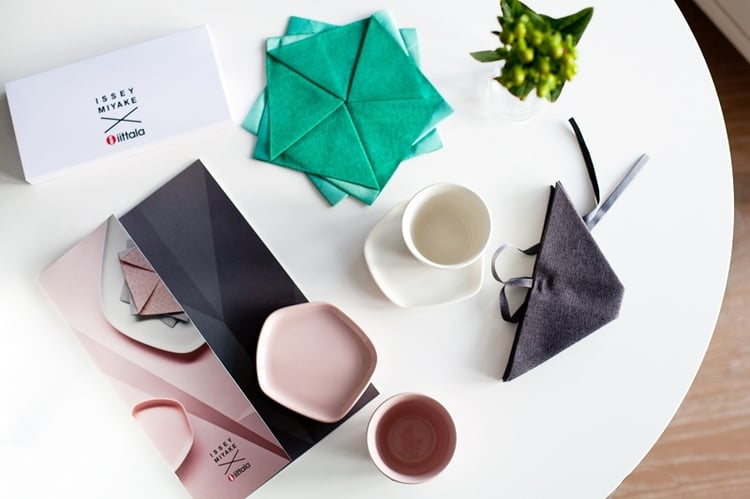 With a host of shared principles from progressive attitudes to simplicity of design and dedication to craftsmanship, colour and material development, the Iittala X Issey Miyake collaboration is a breakthrough in interior design linking two great design brands for one collection which will remain relevant regardless of time passed.
#3 Louis Vuitton vs Supreme
Louis Vuitton X Supreme Collection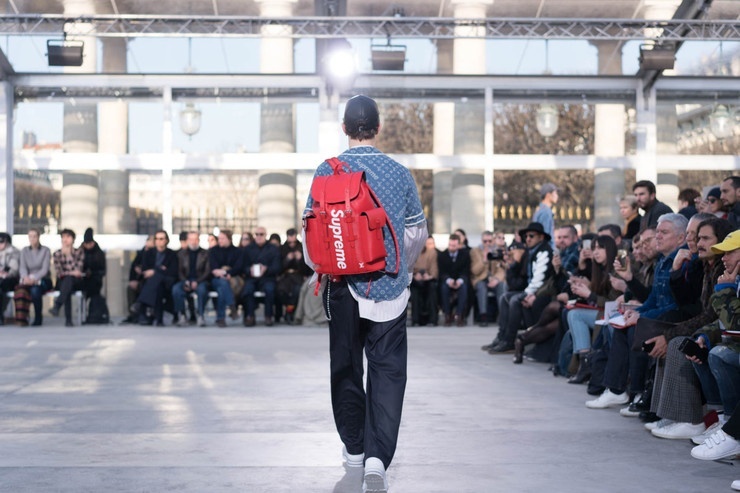 Design Collaborations in the world of fashion are a big deal, with guest designers and celebrities causing national events and store sell outs on a regular basis as fashionistas snap up the limited edition designs. The hotly anticipated announcement of a Louis Vuitton vs Supreme collection back in January was the biggest news of the year so far. Debutting at the FW17 Paris fashion week, the collaboration represented a merging of high and street fashion, two worlds now in symbiosis, each stealing from each other as they continually evolve.
Love it or hate it, with the launch of this design collaboration, both brands are on the tip of everyones tongue who has even a slight interest in the world of fashion.

#4 Philippe Starck vs Xiaomi
Mi Mix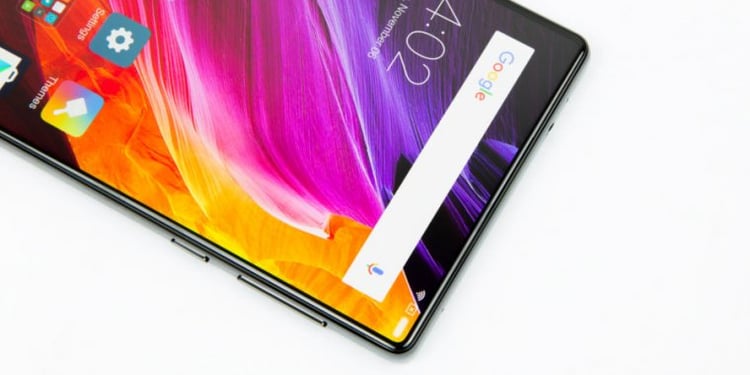 What started as a concept phone for Chinese electronics giant Xiaomi hit production earlier this year, and is a revolutionary device offering top of the range performance across the board. French Designer Philippe Starck is one of the most successful designers alive today with a career spanning 40 years, and his collaboration with Xiaomi continues his prolific output, offering a breathtaking device. An all ceramic device with an edge-to-edge screen, it is a beautiful machine unlike any other.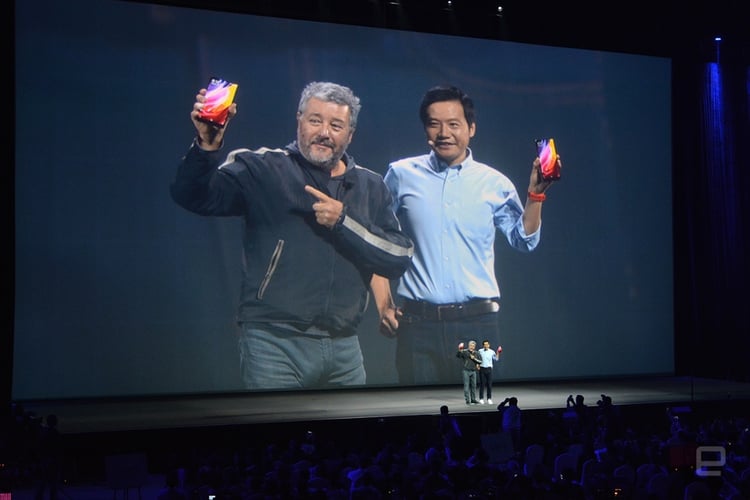 With other brands competing over power and camera quality, Xiaomi focused on design, and by bringing in Starck were able to create something majestic. The fingerprint scanner and camera feature 18k gold trims, a fancy touch to a fancy device.
The design is backed up by a Qualcomm Snapdragon 821 running at 2.35GHz, and with 6 gig of ram and 256 gig of storage, making it powerful and pretty. A second device, the Mi Mix 2 is also in the works, with CEO Lei Jun confirming it will be designed in collaboration with Starck once again.
#5 Hassell vs HÅG
Sensorium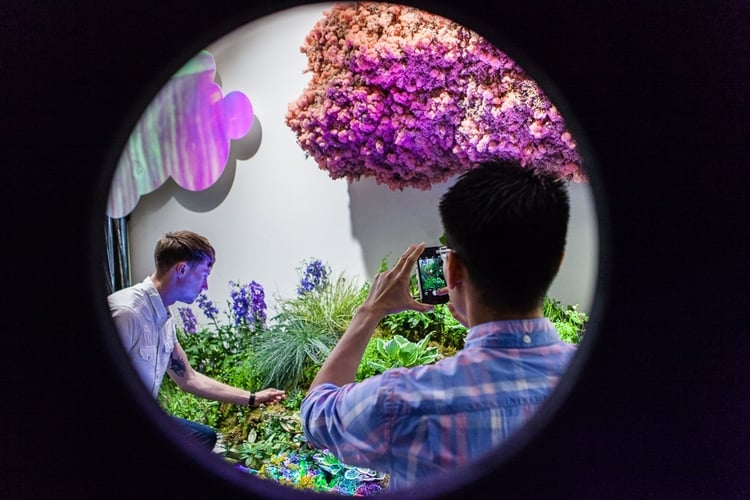 London's Clerkenwell Design Week is a celebration of the latest offerings of the Architecture and Design Industry, and in 2016, HÅG teamed up with architectural firm Hassell to create Sensorium, an immersive journey through an urban pleasure garden, hosted in HÅGs showroom. Extensively researched, the experience drew upon the colourful history of 18th Century Clerkenwell, drawing historic influences, contrasting the absurd and the real.
The creative collaboration between HASSELL and HÅG offered a new perspective on how people shape design and how design responds to people. HASSELL Principal Julian Gitsham said the pleasure gardens of the 18th Century broke down social and cultural boundaries by challenging the status quo. "They fundamentally altered the way people interacted with each other and the space around them," Julian said. "As designers, it's our role to do the same. By bringing people together in new ways, you forge channels for innovation and partnership, driving economic uplift and boosting social and cultural capital."
Watch out for HÅG's offerings at the CDW17, with news out soon.
#6 Sony Entertainment Vs The Void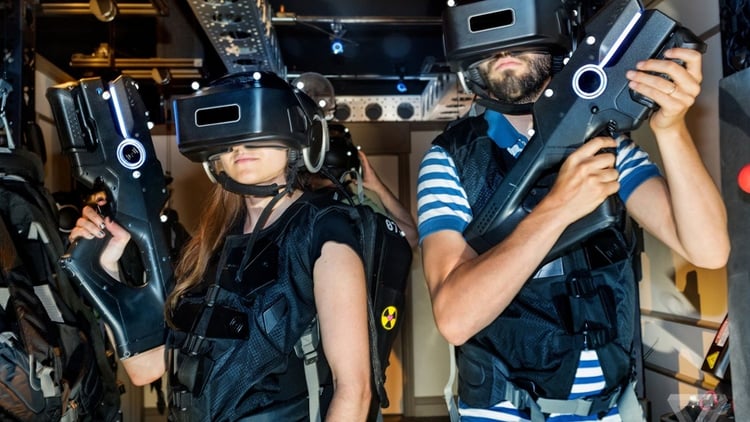 Virtual Reality is at the forefront of entertainment technology right now, and no one is pushing boundaries as hard as The Void. Located in Salk Lake City, Utah, The Void is a fully immersive virtual reality theme park placing virtual worlds over physical environments. They transport people to new worlds where users can see, feel, hear and interact with their surroundings.

Collaborating with Sony Entertainment, they created their first public installation at New York's Madame Tussauds. Ghostbusters: Dimensions offers the public a chance to strap on a proton pack and become a ghostbuster, battling their way through an experience like no other.
Bringing together an iconic movie franchise with a cutting edge tech firm is a match made in heaven, and brings the revolutionary concepts of the Void closer to the public than ever before.
---
HÅG have a longstanding history of collaboration, continuously working with external designers to push the boundaries of what a piece of furniture can be. The latest chapter of the story is the HÅG Tribute, a stunning deluxe task chair created in cooperation with Svein Asbjørnsen. To find out more, click the link below.
INSERT CTA
Posted by
Richard Ferris on 01-Mar-2017 13:33:00