Clerkenwell Design Week has come and gone once more, and we want to thank everyone who made our UK Showroom relaunch a resounding success! It is always a great pleasure to open our doors to the thousands of visitors to London's leading design district, and we are always thrilled to be a part of this vibrant event.
Check out some of the highlights of the week below.
Introducing our new Flokk Showroom
Clerkenwell Design Week arrived just in time for the official unveiling of our redesigned UK showroom. Designed in collaboration with influential designer Michael Sodeau, our new showroom previews an even wider range of the brands of Flokk, with a bigger collection of Offecct designs than ever before, in an array of bright, bold fabrics and configurations. The specific layout of the showroom represents the changing agile workplace.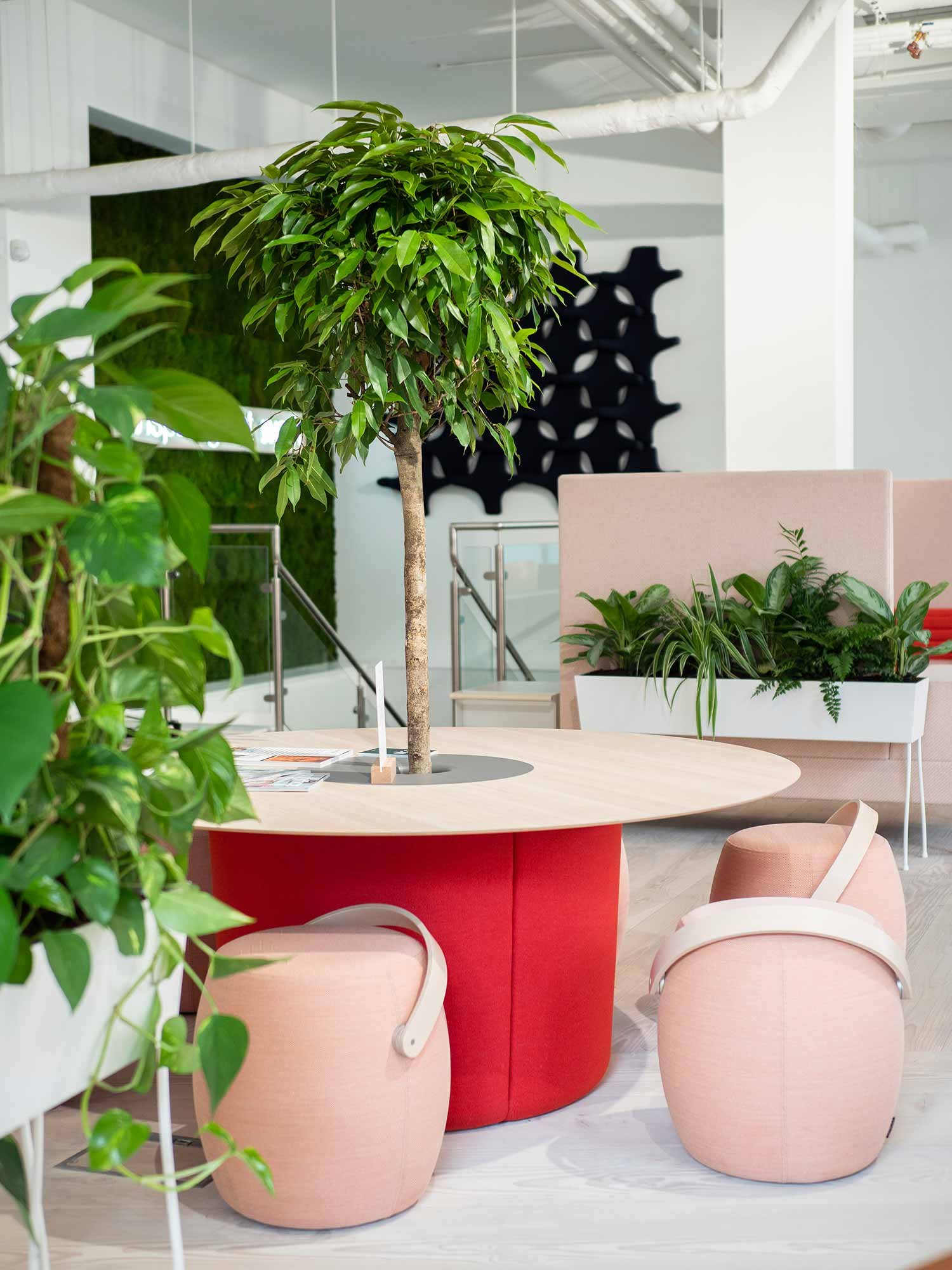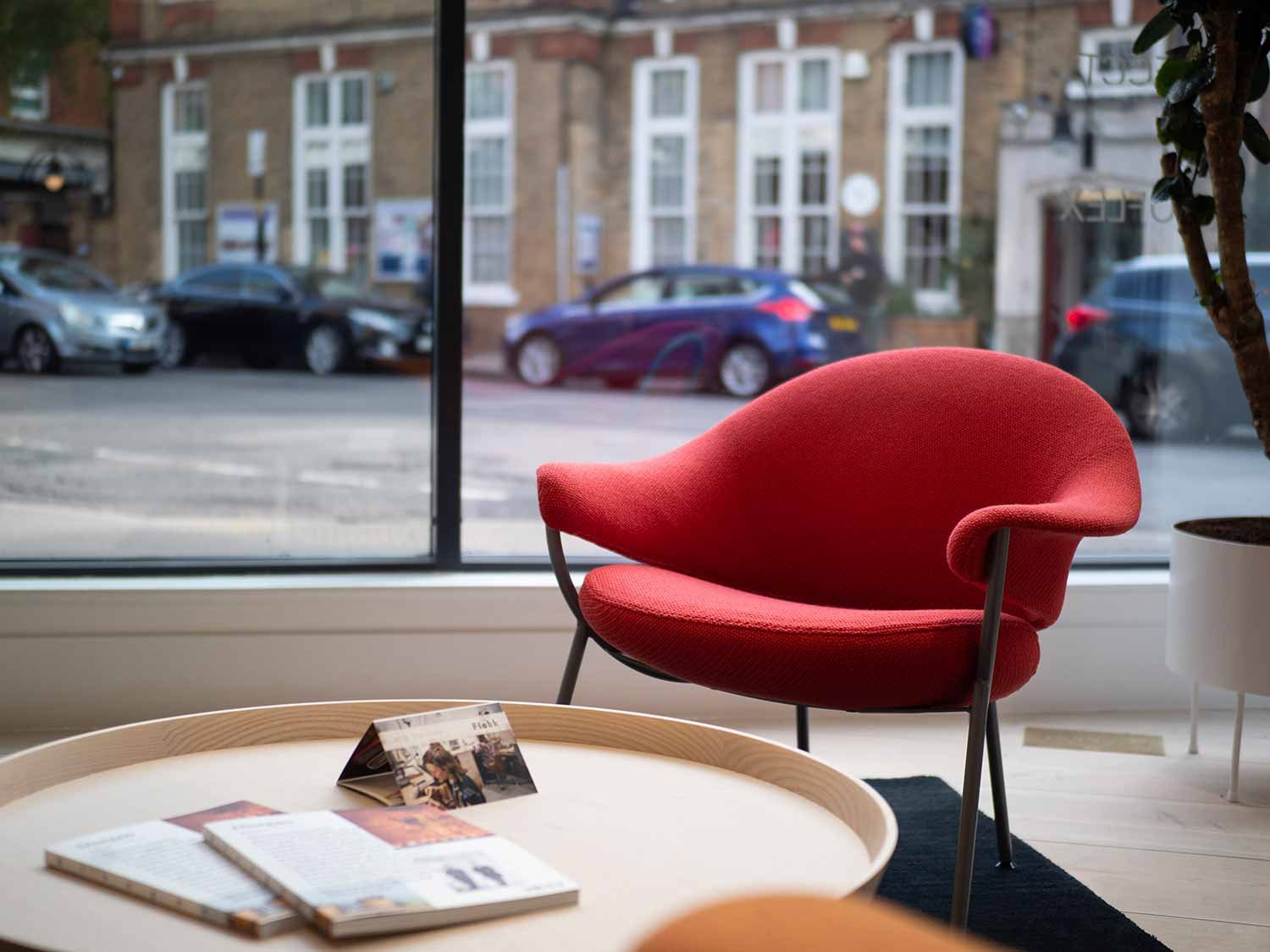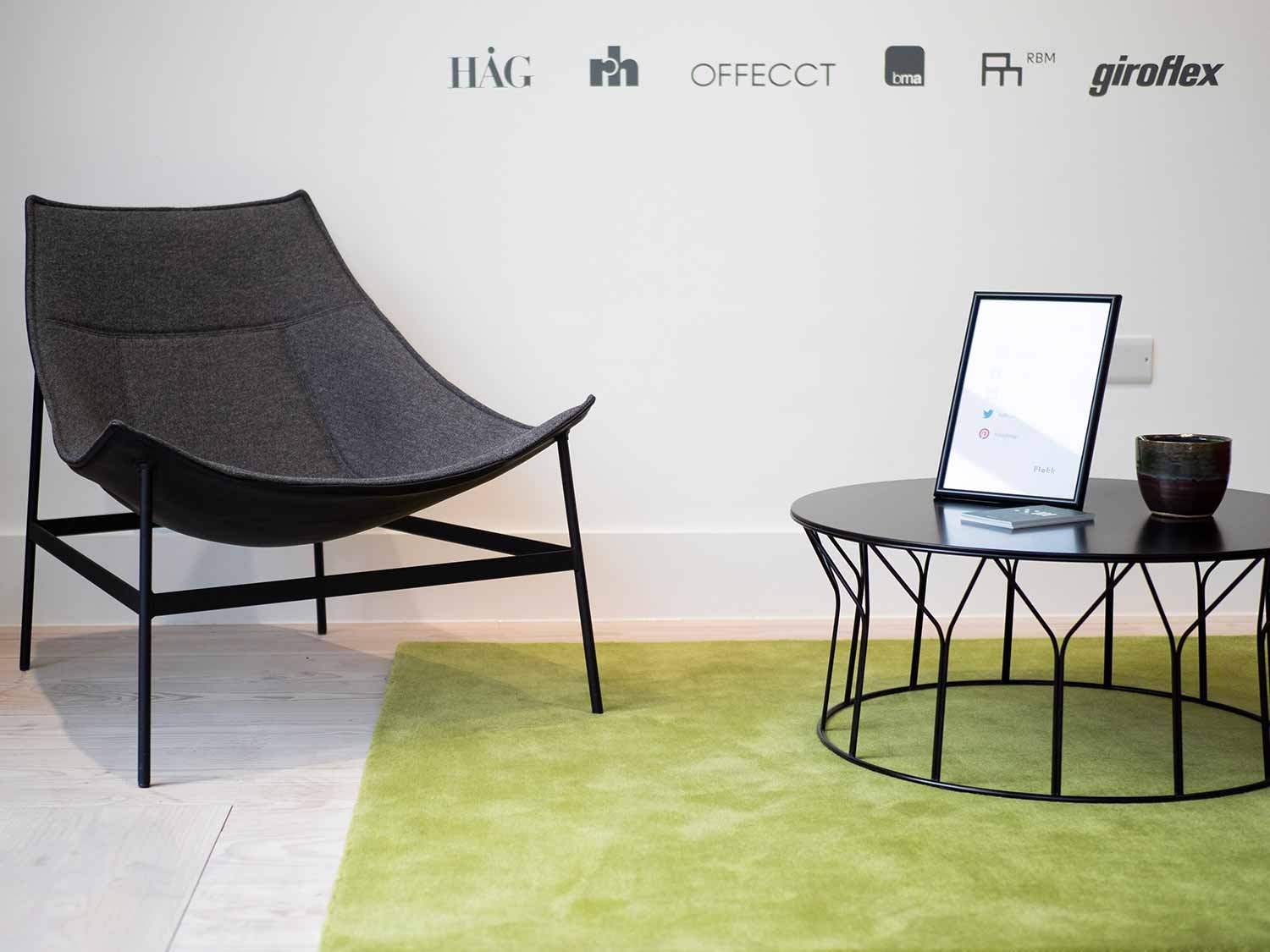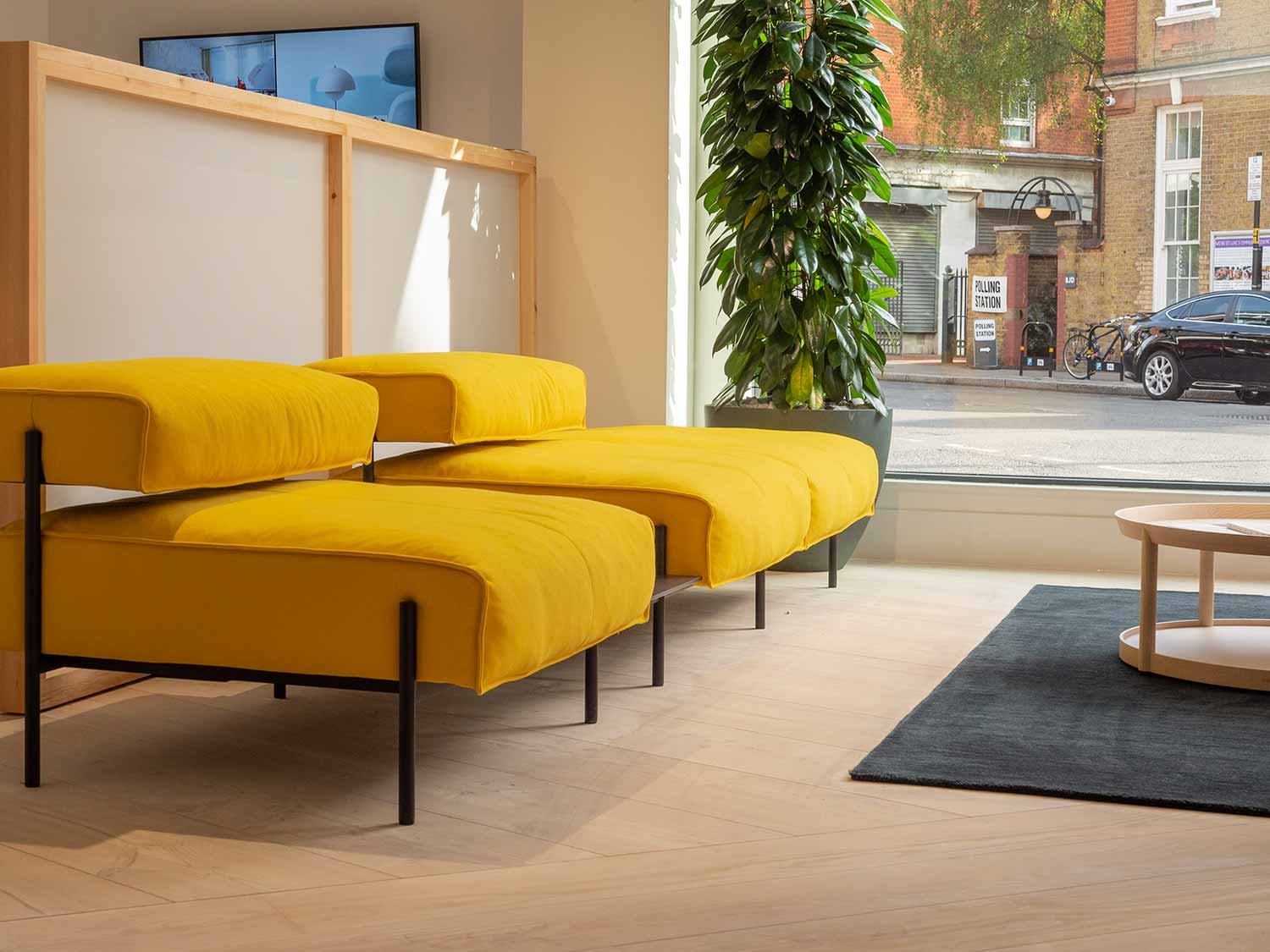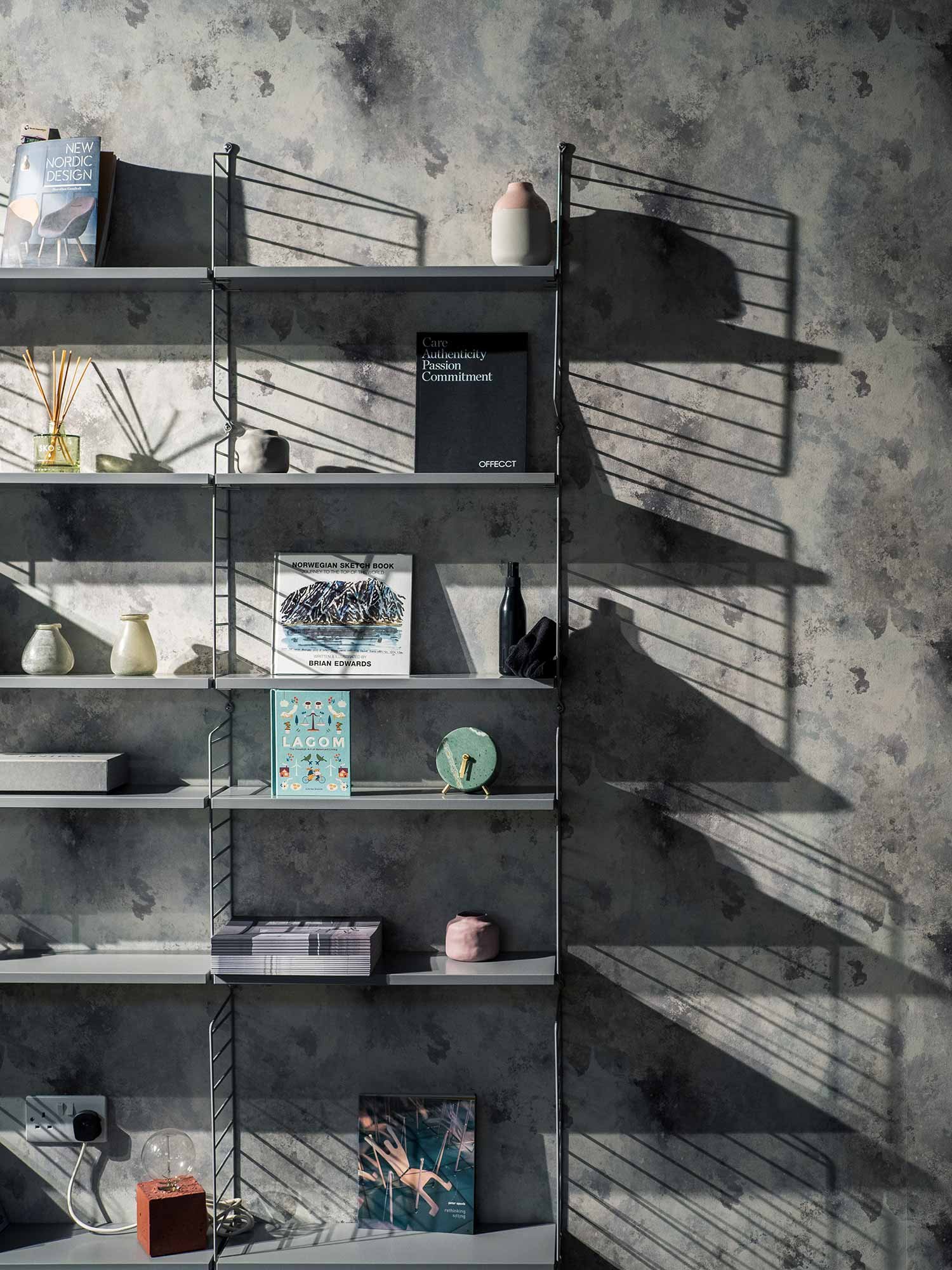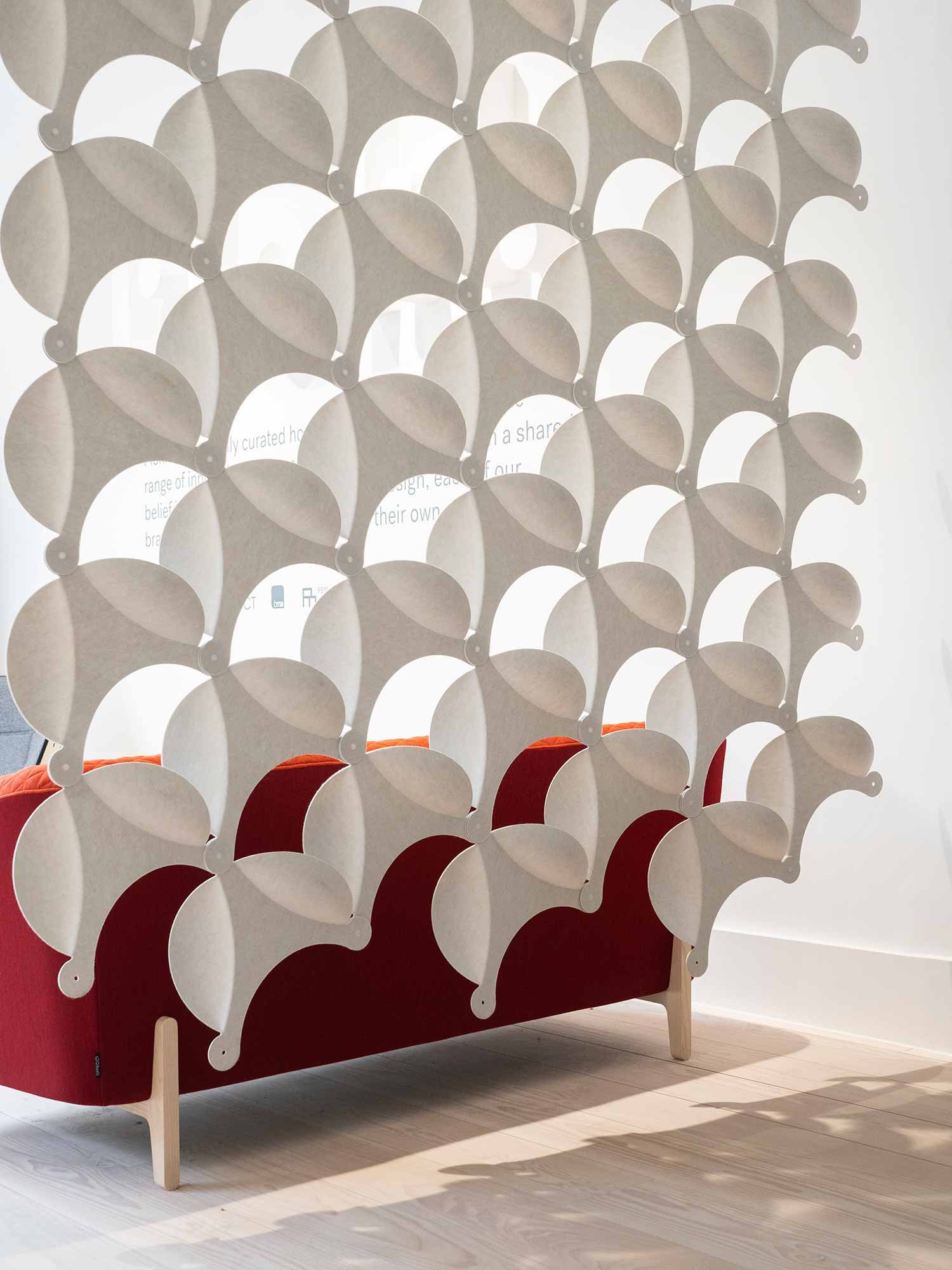 The art of fine jewellery with Ruth Tomlinson
After working with Ruth Tomlinson Jewellery to furnish their new atelier, we were excited to host the celebrated jewellery designer throughout the duration of the design week, offering guests a rare glimpse into the skilled work of an artisan jeweller. With a shared passion for craftsmanship and traditional techniques, Ruth is a perfect match for Flokk, and our visitors were entranced by her designs.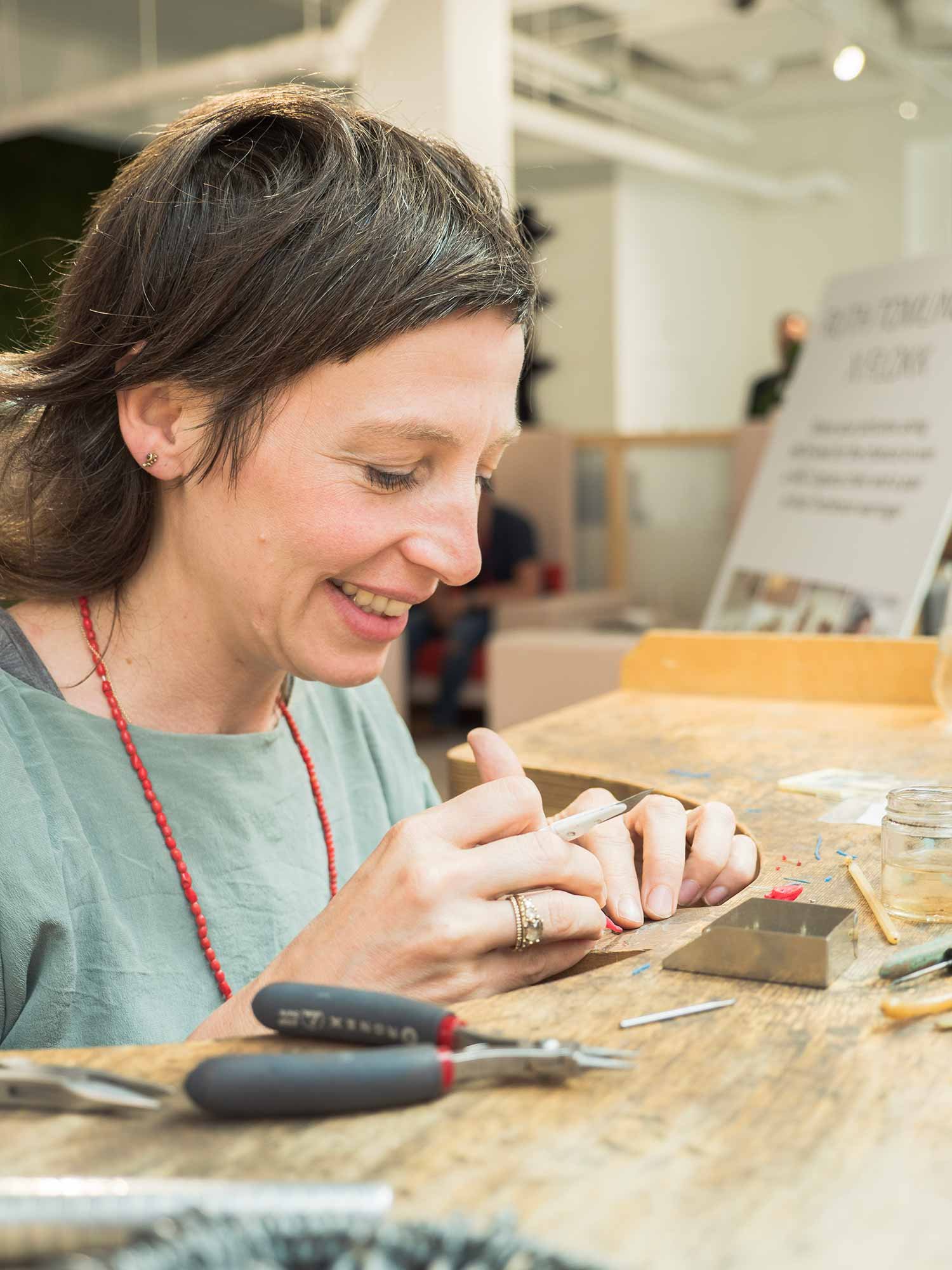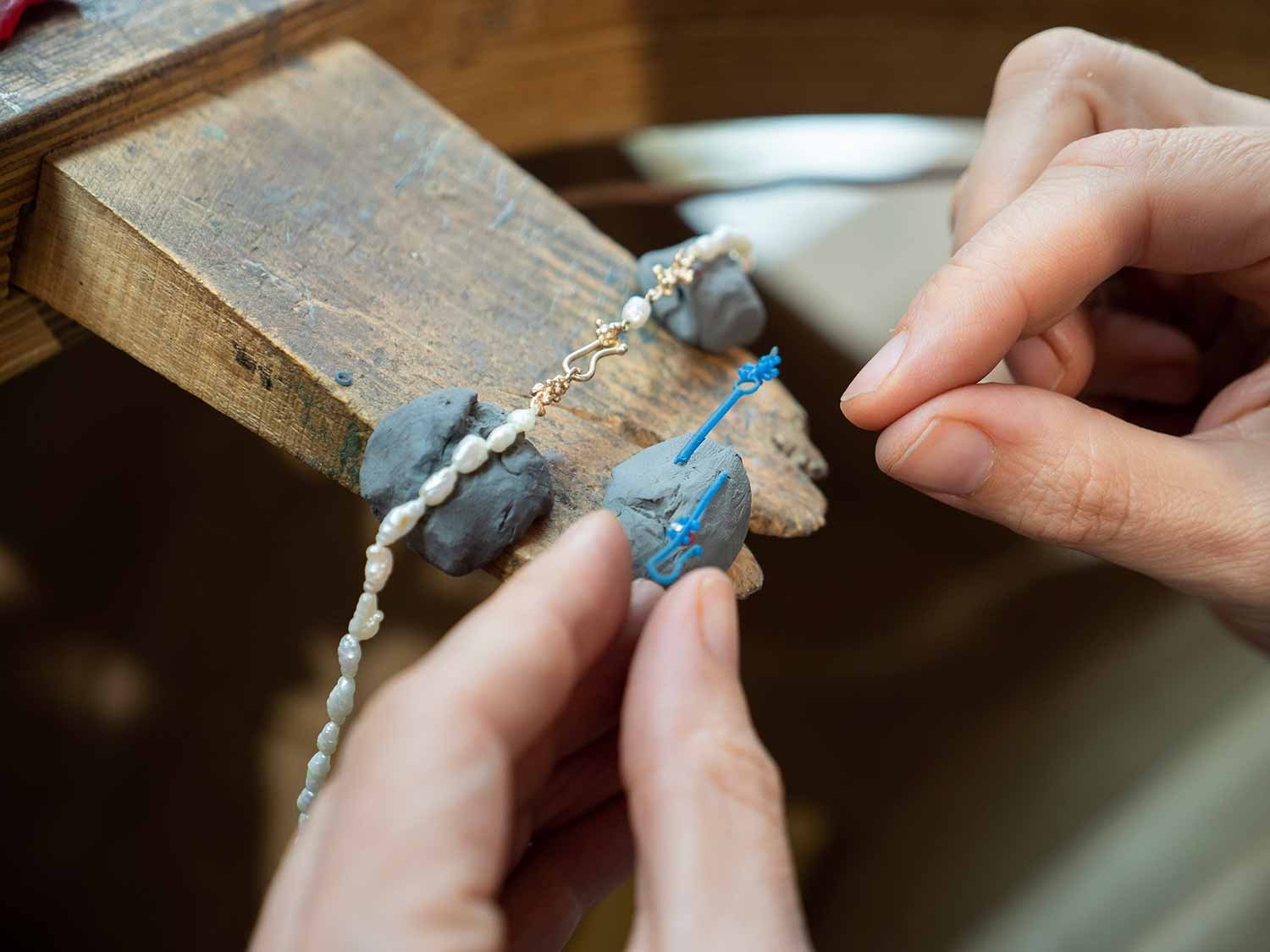 Across the week Ruth also hosted several intimate sessions with designers, interior stylists and writers, taking them through the intricate details of jewellery design, and under Ruth's guidance providing an opportunity for everyone to create their own bespoke piece of jewellery.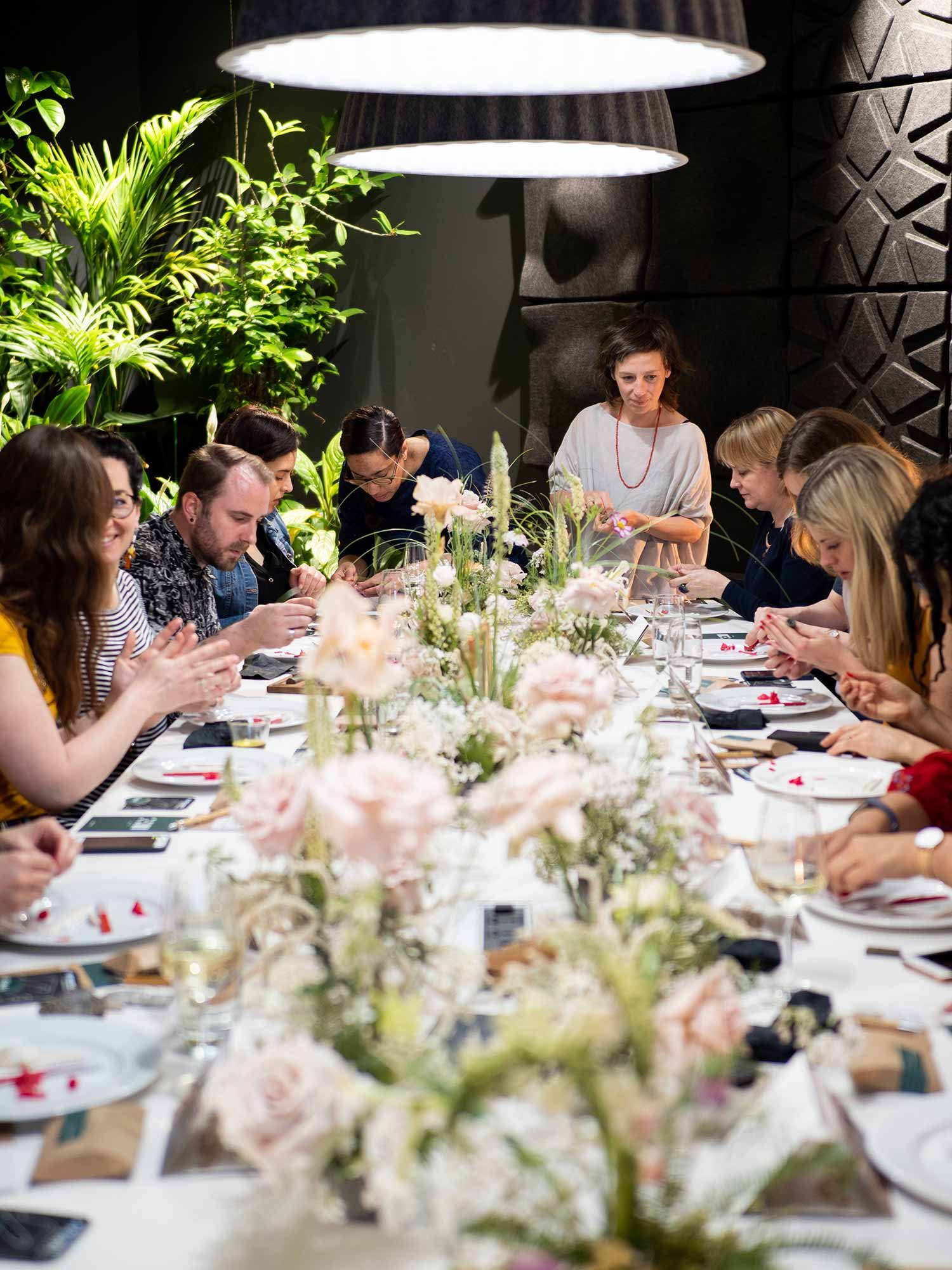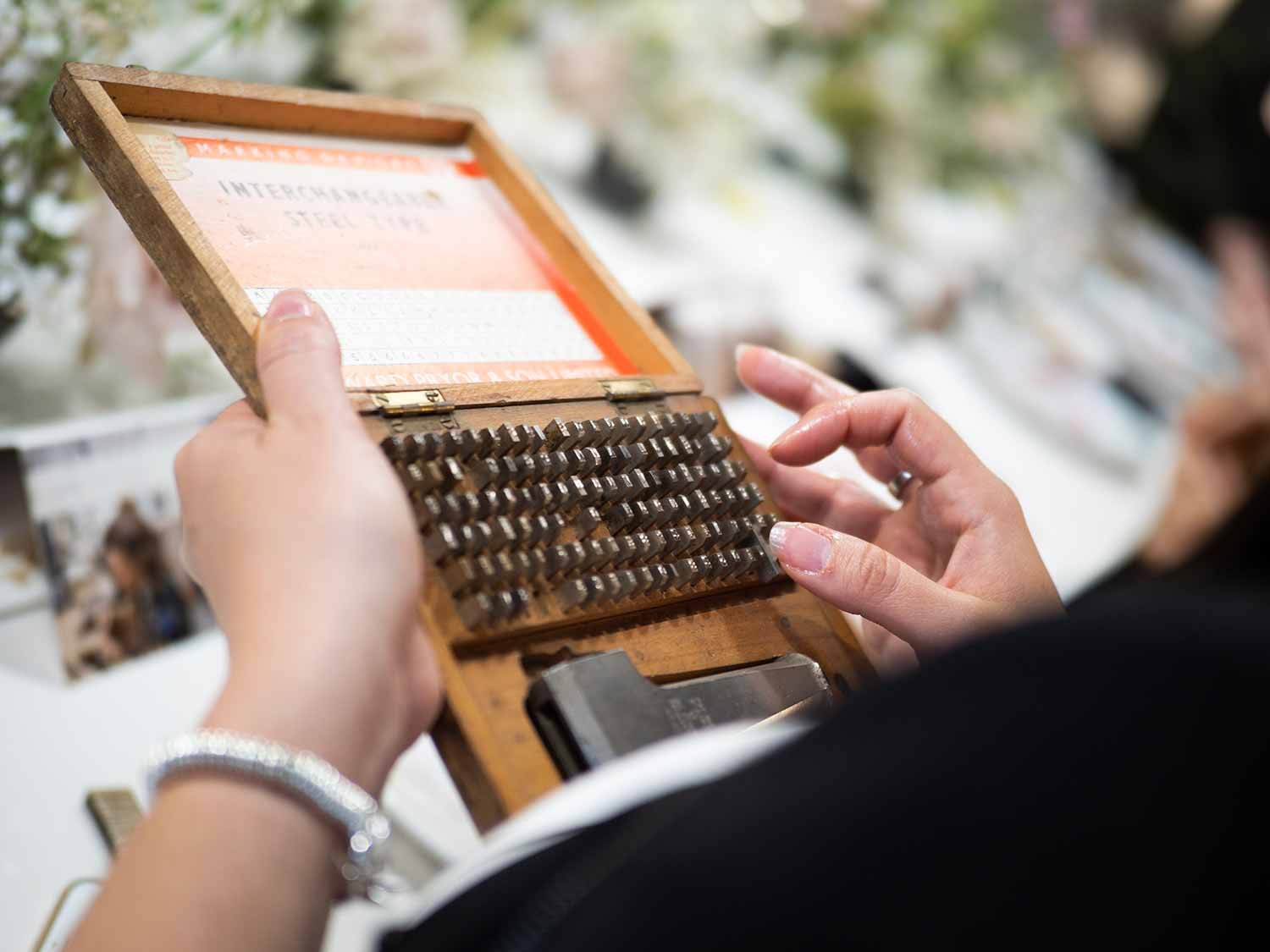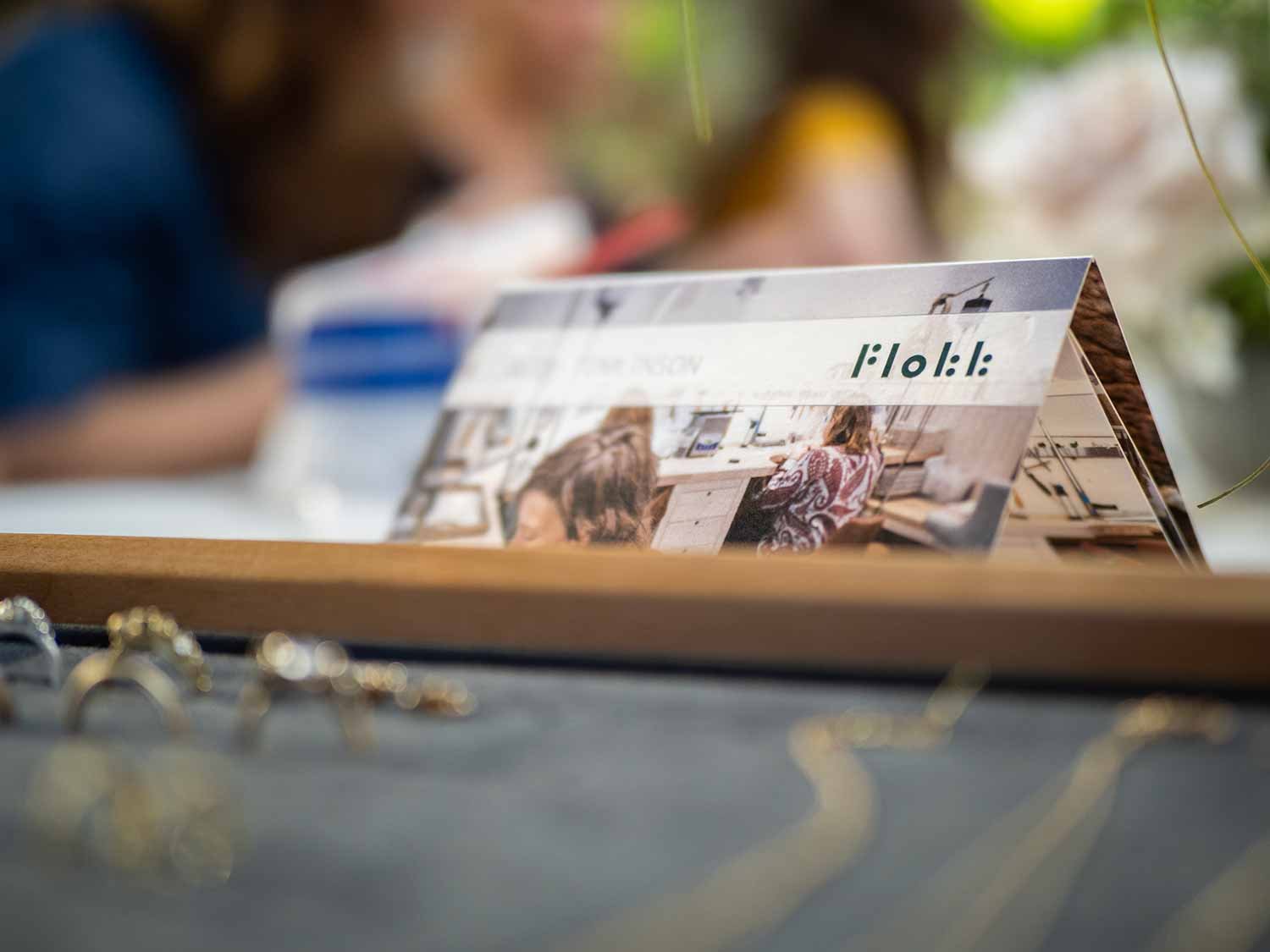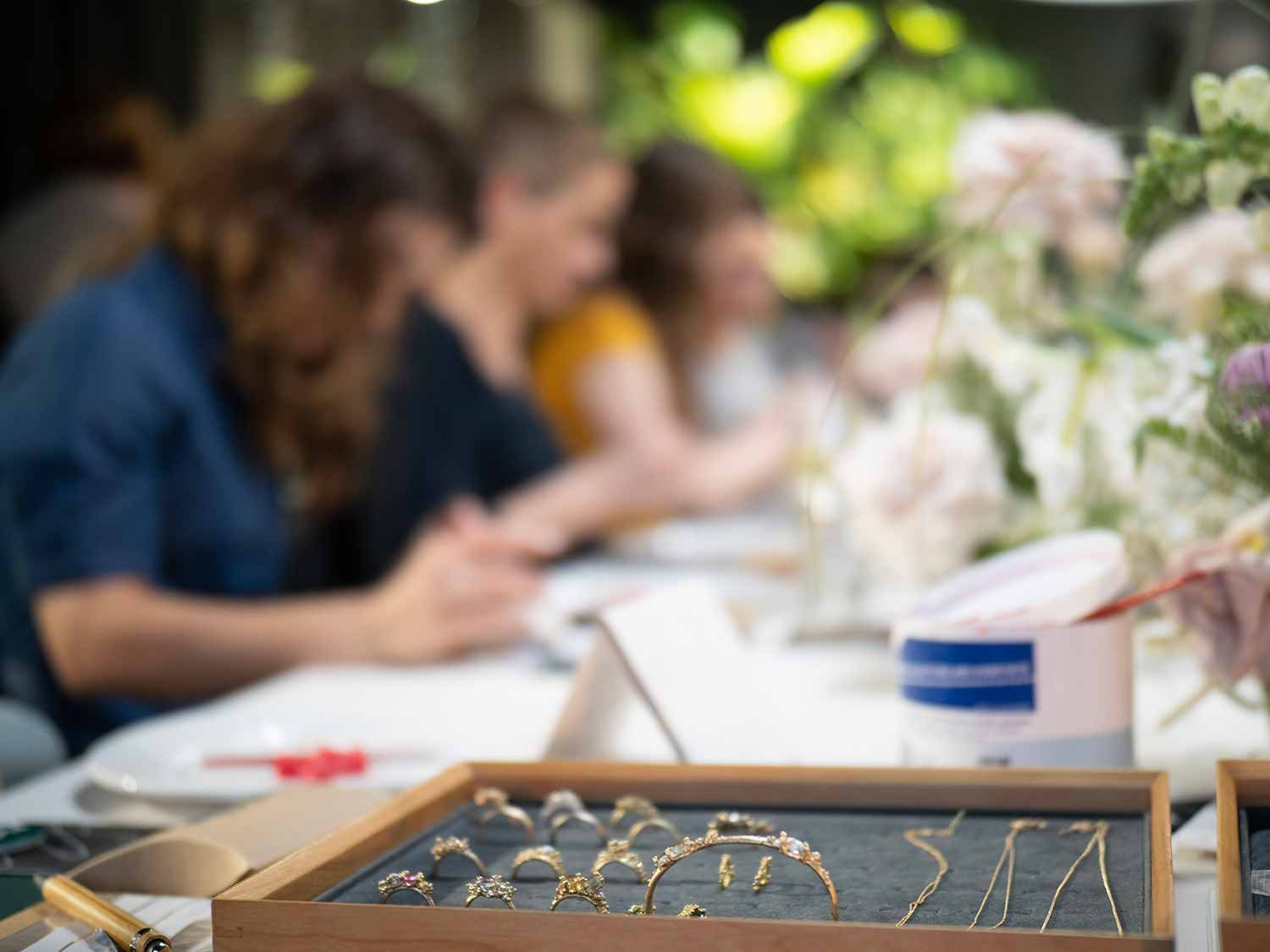 For more information about Ruth Tomlinson Jewellery – click here.
The Realities of Sustainable Design– with Disegno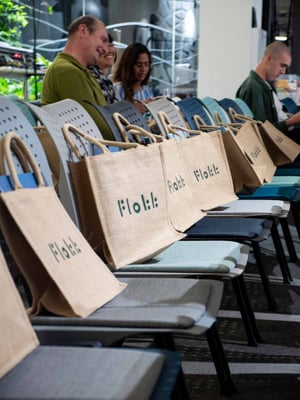 Wednesday saw influential design quarterly Disegno Magazine host a thought-provoking discussion between thought leaders on sustainable design. Panelists included designer & University Professor Ineke Hans, Caroline Till, co-founder of the FranklinTill futures research agency and Flokk Senior Vice President Christian Eide Lodgaard.
Chaired by Oli Stratford, Editor in Chief at Disegno, topics discussed ranged from how we frame sustainability to the business case for sustainability, and the nature of designing around sustainability.
A podcast and video of the discussion will be released in the coming weeks, so watch this space.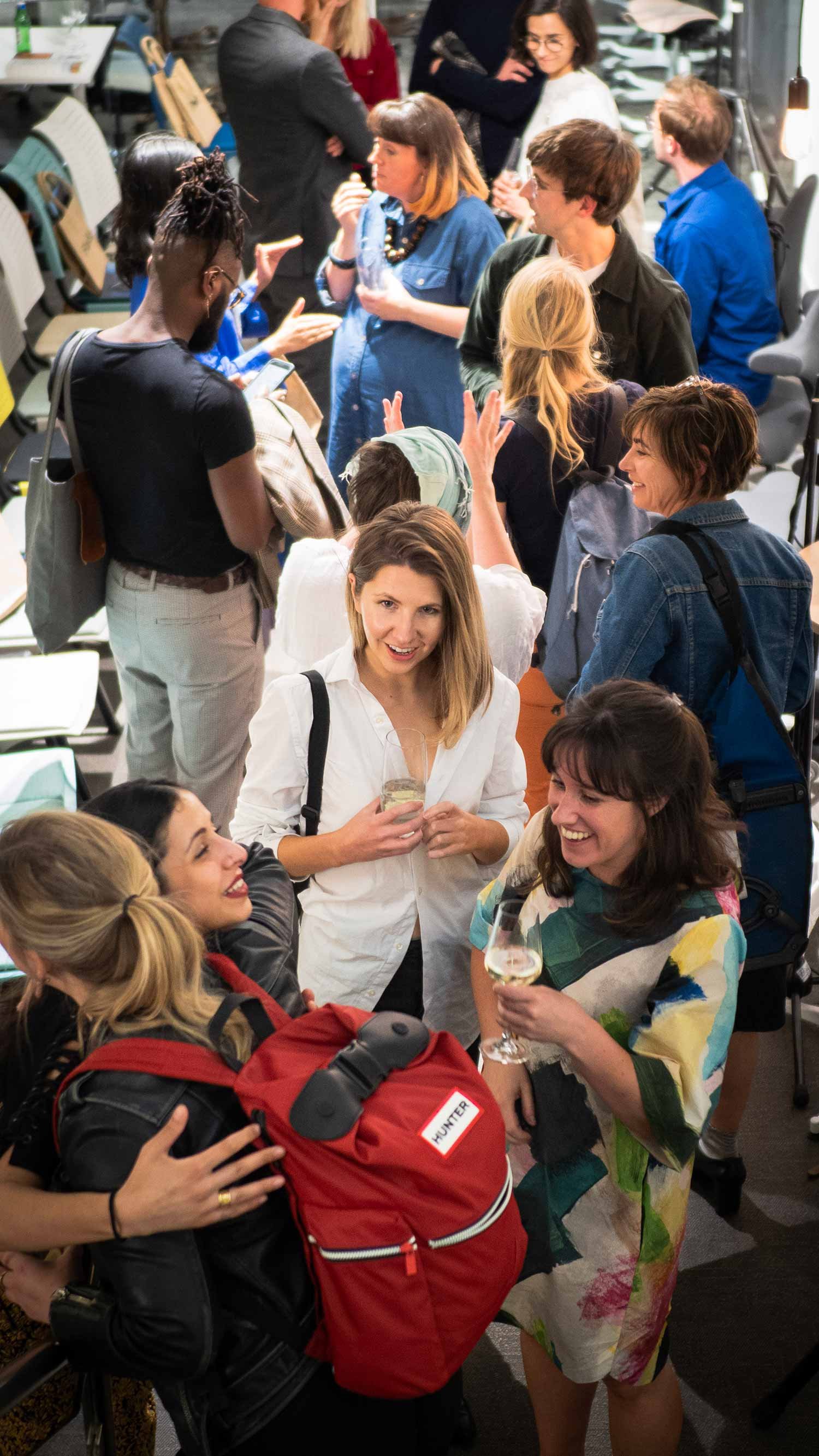 Sounds too good to miss - Panel discussion with Wellworking

Flokk and Wellworking collaborated again this CDW, hosting a panel discussion on the importance of acoustics in the workplace. Panellists included Dr Nigel Oseland, Director of Workplace Unlimited, Michelle Wilkie, Director at TP Bennett, Lee Jones of Wellworking and Joachim Schubert R&D Engineer from Offecct. Chaired by the founder of Workplace Insight, Mark Eltringham
Topics covered why do acoustics matter for businesses and the wellbeing of staff, how can the issue of acoustics be solved with product, and what does this look like in practice. The solutions sought and installed. Plus what could the future look like in acoustics with technology considerations.
You can watch highlights from the panel discussion here
Dinner with the designers
The week was brought to a close with a fabulous dinner party including special guests Michael Sodeau, designer of the new-look showroom and Lucy Kurrein, who has worked with Flokk brand Offecct on a number of designs.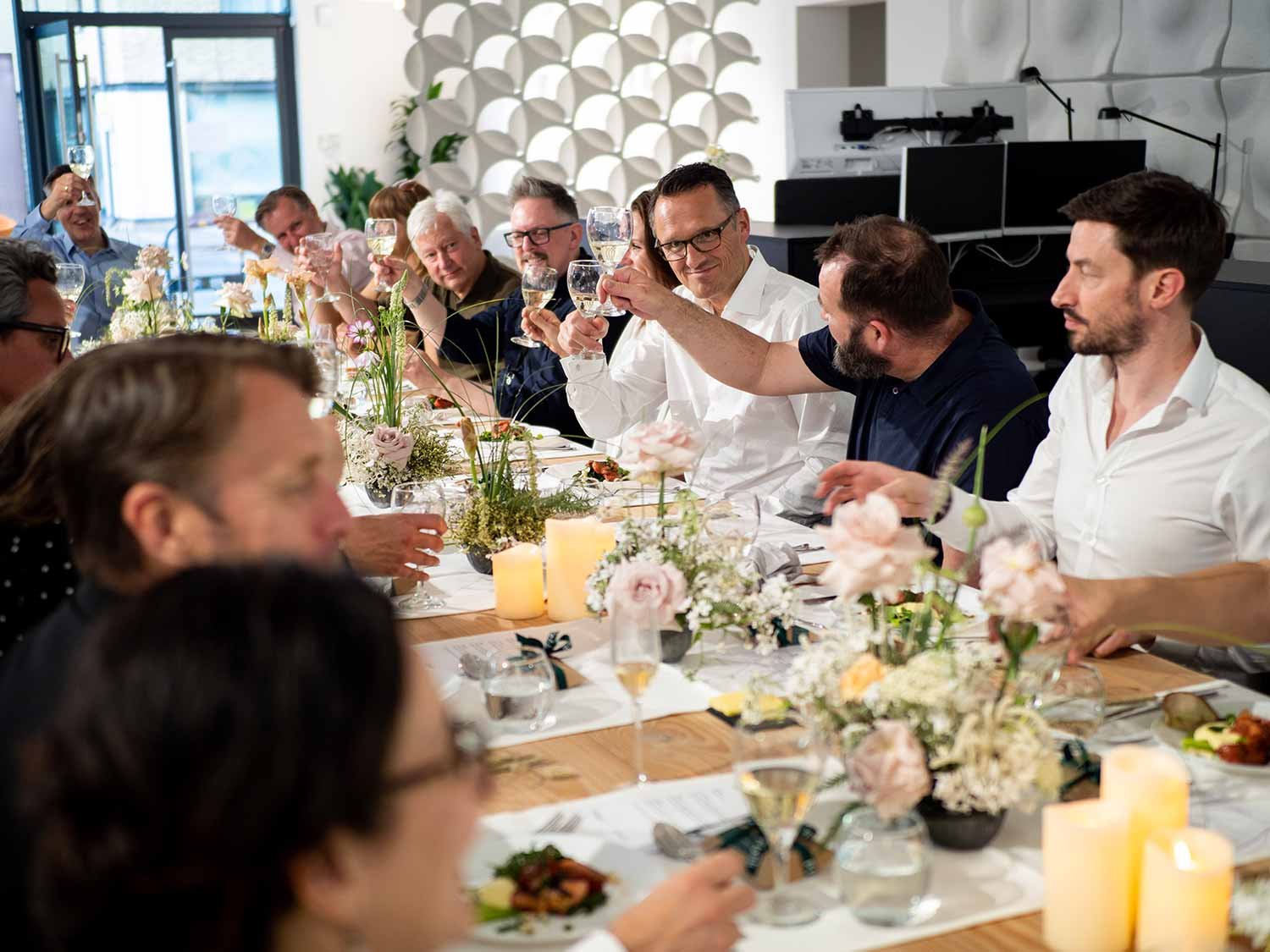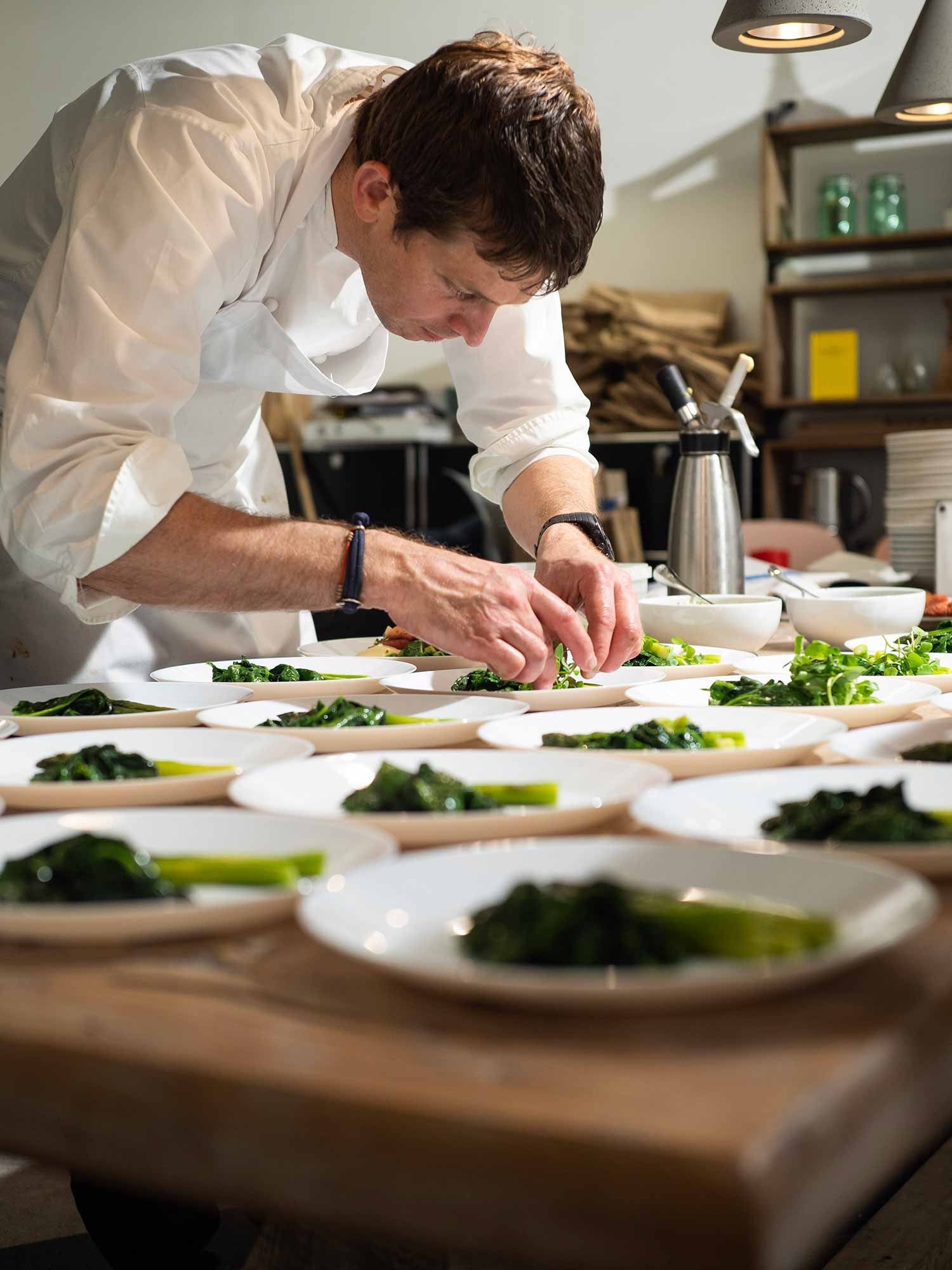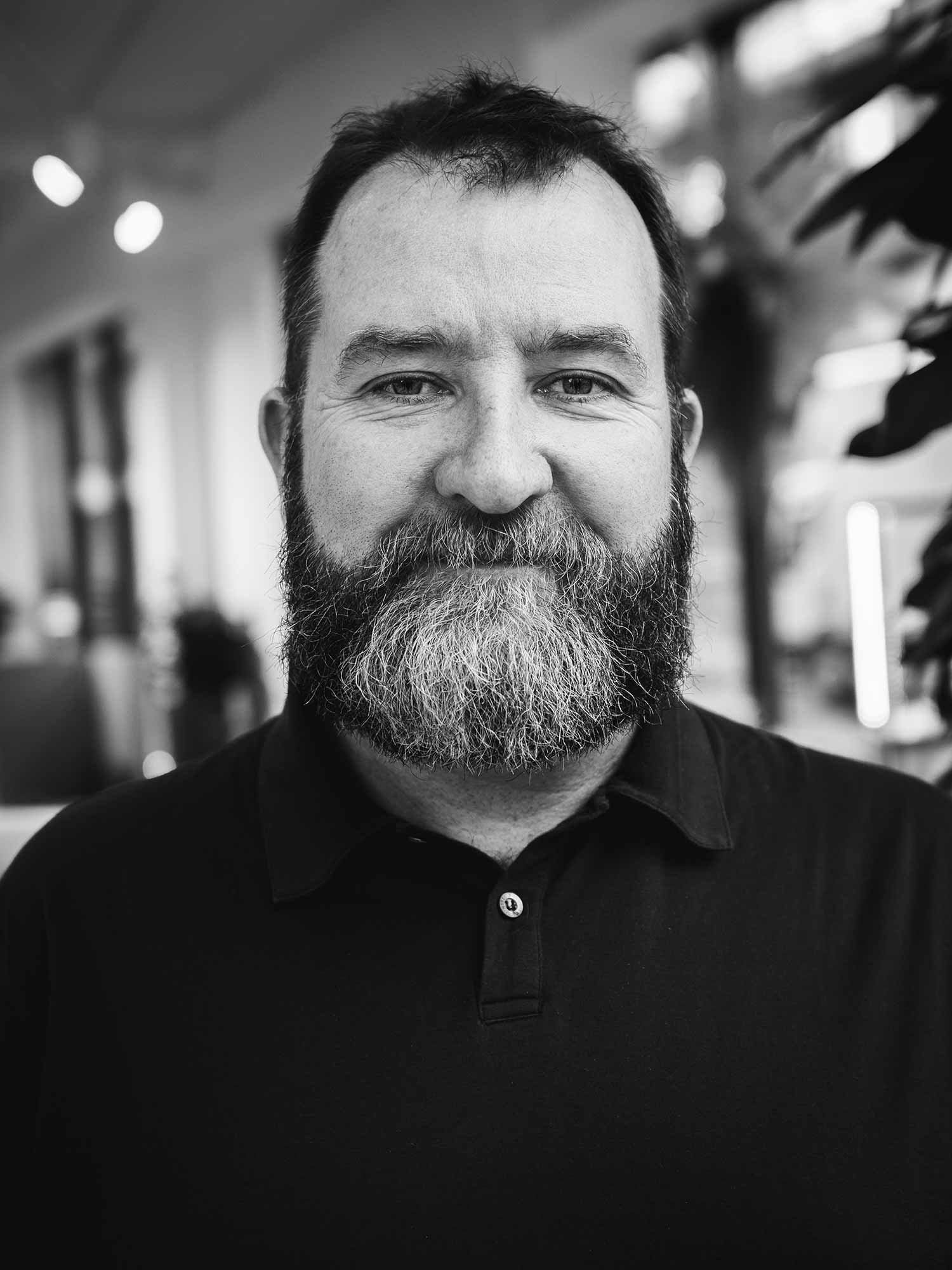 We hope that everyone who was able to join us throughout the week enjoyed what we had to offer, and we look forward to next year!
If you weren't able to join us, please do come and drop in whenever you are in town, we are open every weekday from 9am – 5pm.
More articles
Crafting modern treasures - inside a London jeweller's atelier
DNA - A journey through sustainable design : Stockholm Furniture Fair 2019 highlights
The building blocks of sustainable furniture design