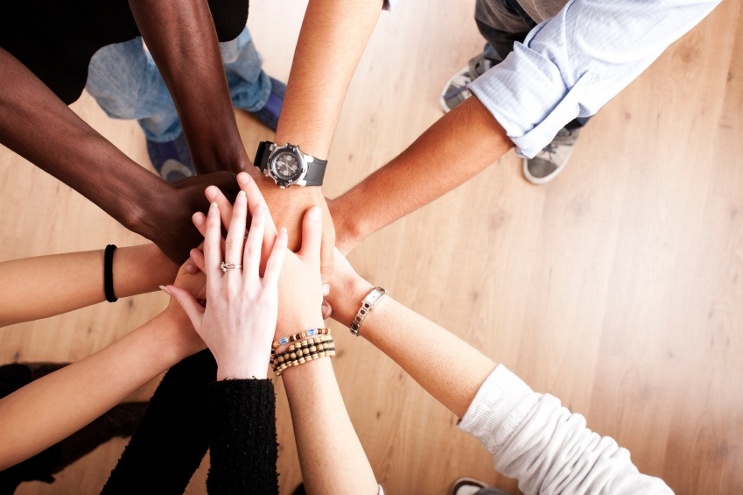 Company culture. A term that was virtually unheard of before 1970, growing exponentially in use from the 1980's onwards (thanks Google Ngram). The idea of company culture is regularly discussed by strategists and CEOs & business leaders the world over, and with good reason.
Understanding your company culture is key to ensuring your employees are happy and productive, and it is vital when it comes to office design. Knowing your culture gives you the tools you need to design an environment which brings out the best in your employees, and lets your company thrive.
So what is company culture?
Company Culture is an organisation's collective values, beliefs, attitudes and behaviours. The way employee's see their firm, how they speak about it and how they work; unifying features which permeate throughout the organisation. It should be a representation of the way a company works, and what it hopes to achieve.
A good company culture signals to employees that employers care for their employee's wellbeing, value their input, and see them as people to nurture and appreciate, as opposed to simply exploiting their strengths. It can help attract and retain top talent and bring on individuals, helping them grow in their respective fields.
Your environment is a reflection of your organisation
Where you work has huge implications for company culture. Your office design can shape perceptions of your brand on all levels from employees to clients. When entering an organisation's offices, an outsider will create an impression of that company based on what they can see and hear, and within 15 minutes will have made assumptions on what the company culture is like. The first thing they will notice is the layout of the office; seeing an endless sea of cubicles will have a vastly different impact than being met by an open plan, multi-roomed environment. The way employees dress, how they interact and the conditions that they work in will all play a part here. It is important that the design of the office reflects the values and goals of the organisation, or the message will be muddled, not only to visitors, but to employees.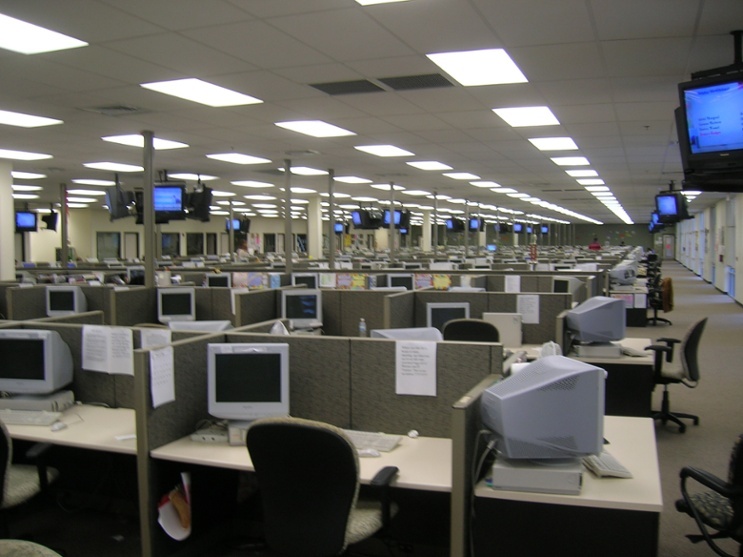 "It's important to determine which surroundings work best for you, and then build that environment to suit your needs."
If your company values interaction and sharing and places emphasis on teamwork, it is important to offer the environment to do this in. Various sized meeting rooms to cater for different group sizes, brainstorm rooms, and general collaboration spaces should be top of the agenda in office design; you can't be a collaborative company without the space to work together effectively.
If egalitarianism is a central feature of your company culture, having separate managers offices and clear indicators of hierarchy are counterproductive. Instead look at more open plan areas and separate workzones by type of work, not by who is doing it.
Aside from space allocation, the décor and ambience is important too. Creative minds require stimuli; if your culture thrives on creativity, you need to offer this in your office design.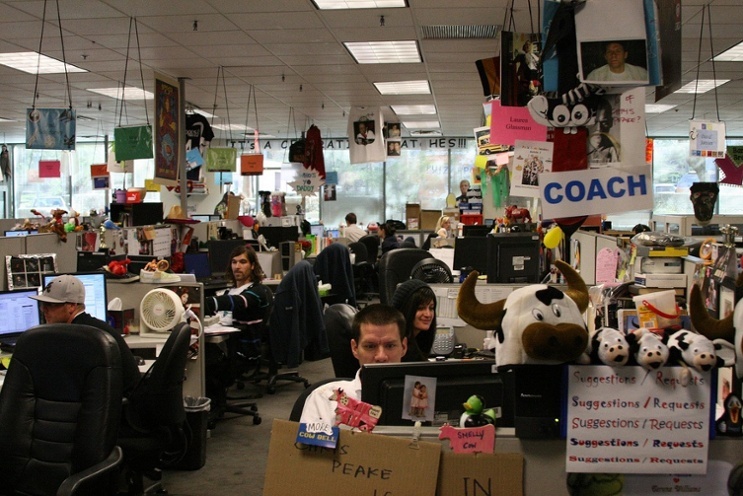 Online retailer Zappos have a distinct culture they make explicit on their company website
When designing or implementing change in your office, understanding your company culture and ensuring change suits the culture is something you should always consider first before you begin the process.
For further reading, our blogs on collaborative spaces and office environment design offer insight into how design affects employees. You can see our top tips for design trends this year here.
Posted by
Richard Ferris on 18-Jan-2017 11:45:00