Earlier this year, Flokk brand RBM launched an exclusive range of RBM Noor chairs featuring the exquisite fabrics of Finnish design collective Feathr. Hitting the US West Coast for the first time, Feathr travelled to the states over the weekend to showcase this new design collaboration at Dwell on Design, held a the L.A Convention Center.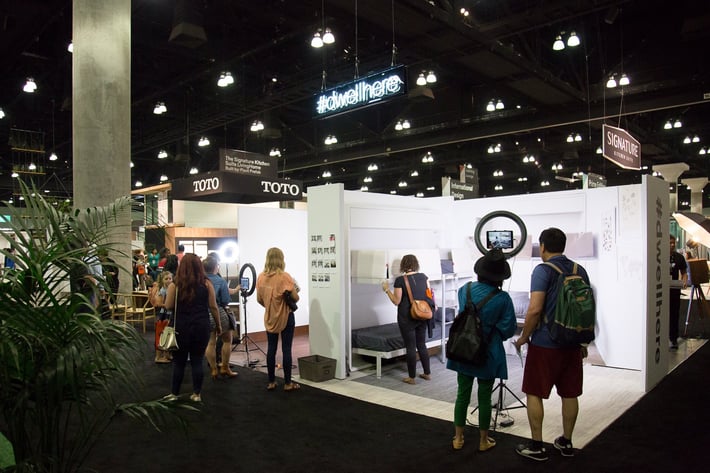 Founded in 2005, Dwell on Design is a 3 day expo featuring an array of dynamic exhibitions, with over 60 speakers and 200+ brands. This international event was the perfect opportunity for Feathr to make their first appearance on the United States Pacific Coast, getting great exposure for their latest range and the RBM X Feathr collection.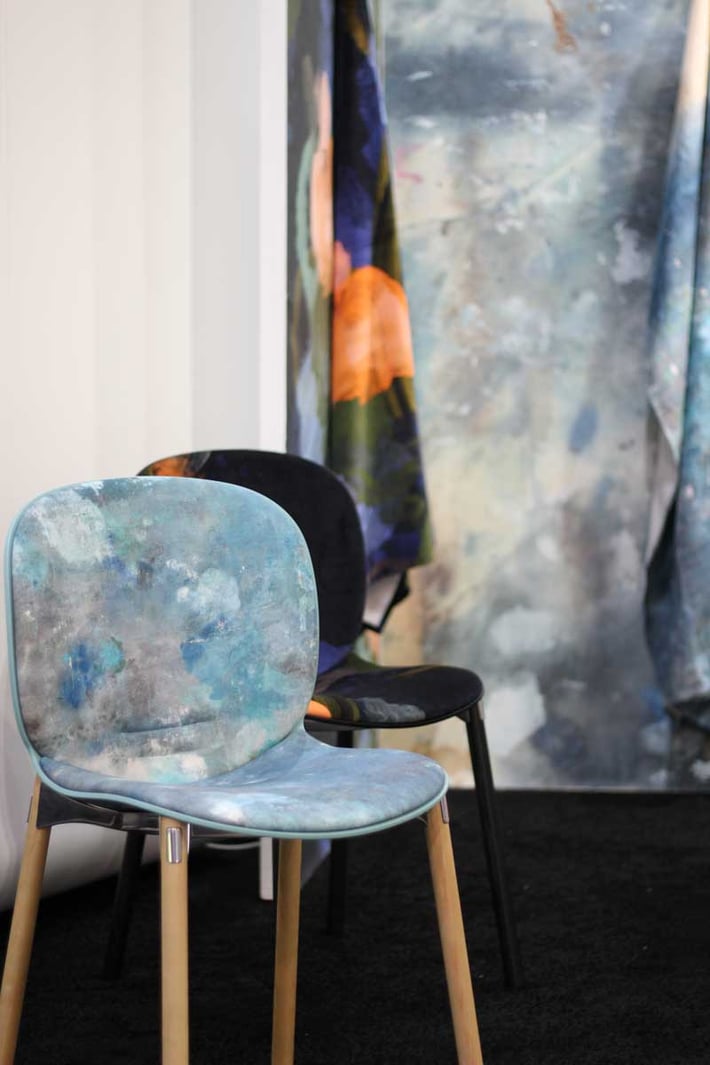 Three chairs from the range were on show at Dwell on Design, which took place from the 23-25th of June. They featured the Oh La La Fabric by American artist Kiki Slaughter (above) English Rose by Reeta Ek (above, behind), and Paradise (below), a stunning and contemporary design, influenced by Art Deco and the Memphis Group, by Peter Judson.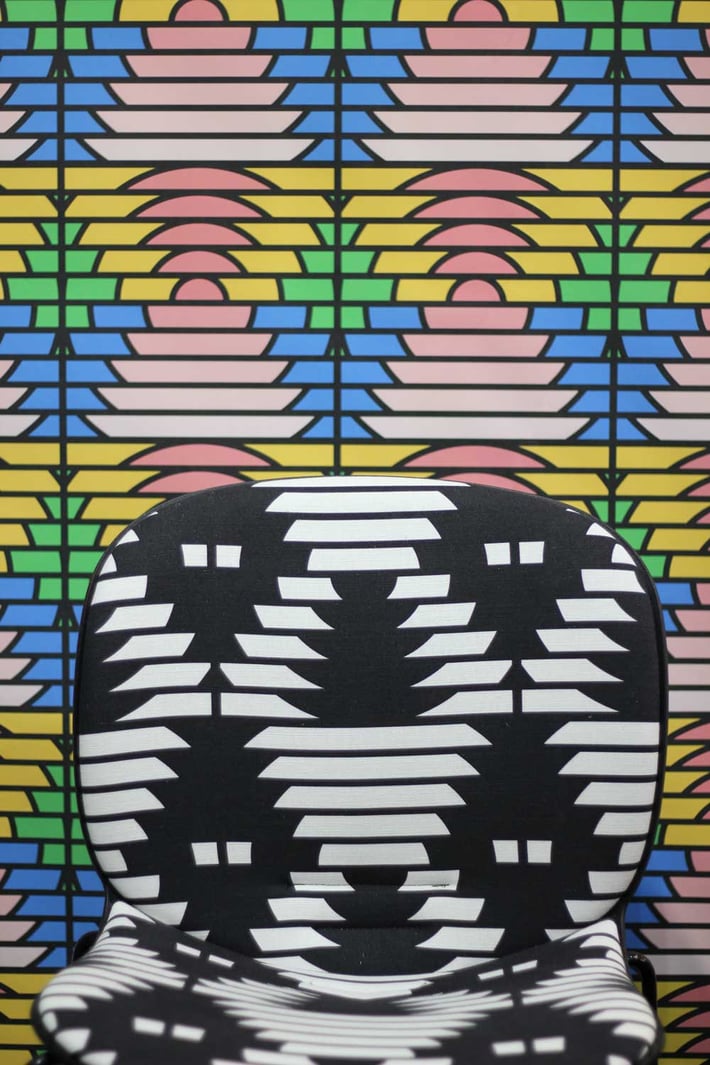 Speaking after the event, Feathr took to Instagram to say "FEATHR had a blast at this year's @dwellondesign in LA! It was great to showcase the new RBM x FEATHR seating range alongside our current collection & meet so many creatives. Not bad for our first time on the West Coast!"
You can read more about the RBM X Feathr Collaboration here, or read more from Feathr Here