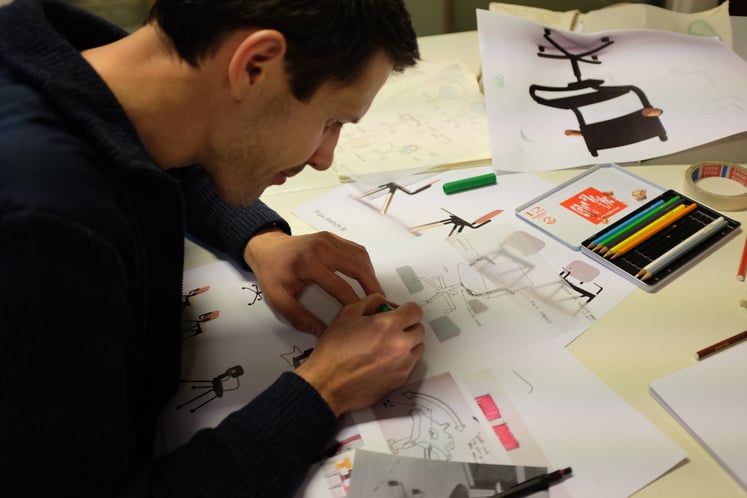 Its an exciting time for all of us at Flokk, we are at the begining of a new journey and have lots of projects bubbling away that we can't wait to tell you about. We talked to Øystein Austad, one of the designers at Flokk to bring you some behind the scenes news on what to expect from us over the coming months......
First of all, can you tell us from your point of view what inspired the change from SB Seating to Flokk?
A strong desire to challenge and develop who and what we are, practical and other appropriate reasons were the starting point for initiating the process of renaming and additionally developing a new brand platform. There was a need for a more dynamic platform so we could meet the future better in terms of modernity, storytelling and a more unifying solution for the different brands.
Based in Scandinavia as a international company, the Scandinavian values for living and working are still as important as before, but used and communicated with a broader human centred view.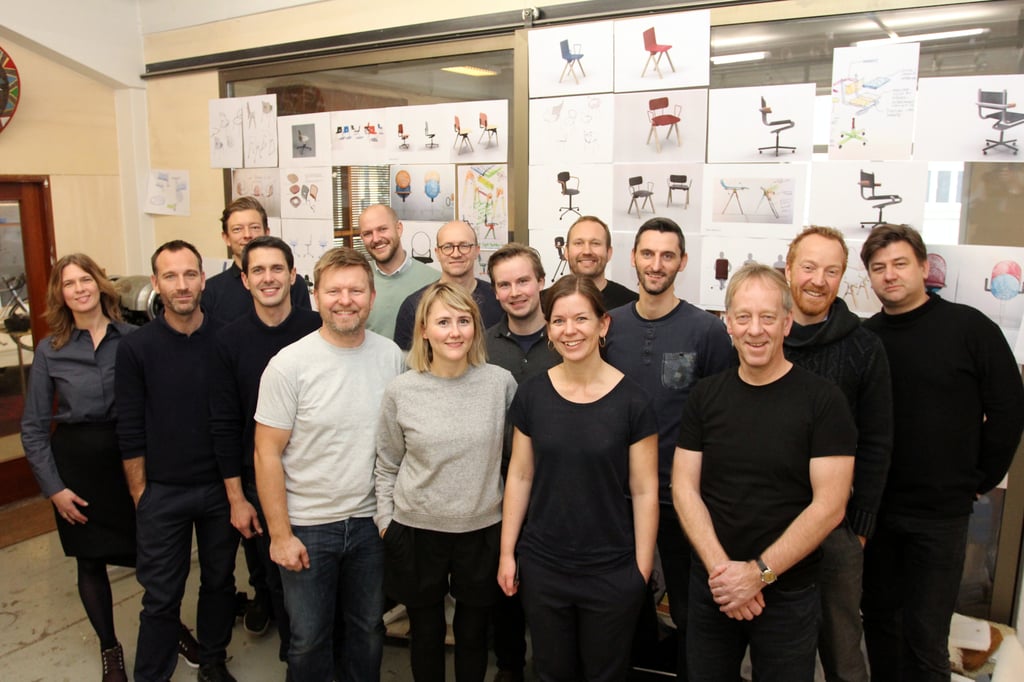 Why Flokk? What does it stand for?
The word "Flokk" means several individuals together that form a group. For me, the word means to be together and to have a common goal to work towards in a community. It's about taking part in something bigger than yourself, but still being an individual. The name is more human than business focused like our previous name. I also think the name expressed something very secure and there is a lightness to the word.
Each brand in Flokk will still have its own identity, but the Flokk is the binding link and a common denominator.
What are the aims of Flokk? What do you/we hope to achieve?

Flokk will always aim to be a leading intensive company in areas such as design, development and innovation. Flokk has the opportunity to expand and develop new categories, not only seating but a wider variety of furniture. This work will continue to be developed in collaboration with the best international designers and our internal design team. We have the possibility to surprise and do the unexpected.
If you were to describe Flokk in just three words, what would they be?
Progressive - An experience of something intelligent and new, still feeling familiar and natural.
Authentic – Genuine concepts, skillfully executed. Visual character and functionality working together.
Trustworthy – Our brands and products all contribute to the same story, we are in it for the long run. Preoccupied with people.
What can we expect to see from Flokk over the rest of 2017? Is there anything exciting on the horizon?
There are many exciting projects happening at the moment, with many new products under development as we speak. But we'll have to be patient as we plan the first launch in early 2018.
Upgrades on existing products, new future products, and launches of products in other categories connected to our chairs will be part of the plan in the years to come.
What are the most important issues at the moment when it comes to furniture design?

During the Stockholm Furniture Fair this winter, I noticed that several smaller manufacturers in the industry have become hugely professional in how they appeared to the outsider and me as a potential customer.
Many of them did show a strong self-esteem, they had innovative solutions and collaborations and a very high level of focus on their visuals. They seemed very focused and goal-oriented even with small funds.
Competition in our industry is hard and is going to be even harder in the future, considering the small professional manufacturers. Serious manufacturers, both big and small, are now working with environmental issues and argue about their ergonomics. Everyone has a story to tell and it's how these stories are conveyed or told to the customer that will become one of the most important issues in our industry.
That a product can be customized and adapted to various social situations and use will also be important. The same with technology that will become an even more decisive factor in the near future.
And how do we work to address these issues?
We address these issues increasing focus on story telling in all new projects. Every project that we work with external designers has a unique story that we are proud of and we must convey this to our customers. These can be stories of process, environment, social affection or technology. Development of new products and branding around this goes hand in hand and depends on each other.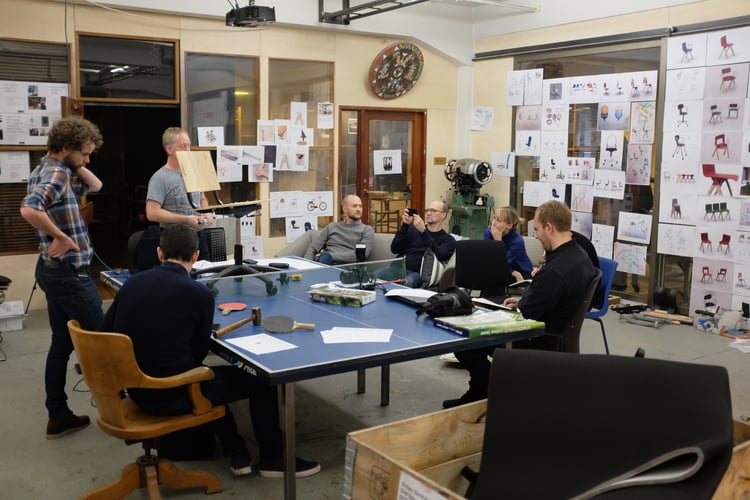 Sustainability is a major factor in almost every industry in the world – what are we doing in this area?
Sustainability and our impact on the environment has been very important for us for a long time. This will also continue in the future.

We are working on new models and possibilities in the circular economy. All new products that are going to be launched in the future are going to part of this circular economy. This also affects how we design next-generation products.
We have to push our self even more when it comes to the use of materials, constructions and production assembly.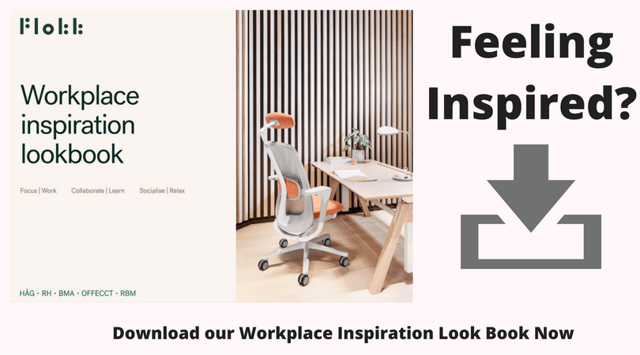 Posted by
Stacey Turner on 19-Jun-2017 09:40:54