Earlier this year Flokk teamed up with wellbeing specialists Wellworking, presenting a panel of experts from the design and workplace fields to discuss what role movement plays in driving wellbeing and performance in the workplace.
(Scroll down for full highlight video)
UK Activity Crisis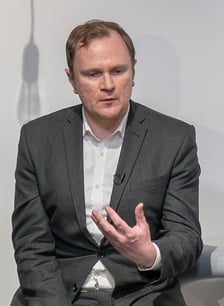 Taking place in Flokk's London showroom during Clerkenwell design week, the discussion began with Huw Edwards of UK Active describing the activity crisis currently engulfing the UK, which causes an estimated 37,000 premature deaths and a cost of £20 billion pounds on the economy annually.
"We have a toxicity in our workplace" said Edwards, "which is now out of date in terms of how we need to live and operate in the workplace environment.
"The opportunity is going to be how we rethink the workplace and how do we get people moving in what is effectively a sedentary environment for a lot of people."
A Major issue is education, as Melanie Boucher of the London School of Economics (LSE) highlighted. She explained how wellbeing regulations are outdated, and individuals are unaware of the damage they are doing to themselves.
"What worries me is the fact that we work with DSE Regulations that haven't changed really since 1992. They say you should have a 5 minute break every hour - that's not enough. We're sitting down more and if people do take breaks, they are straight on their phones as well, so you're not getting a break from technology either.."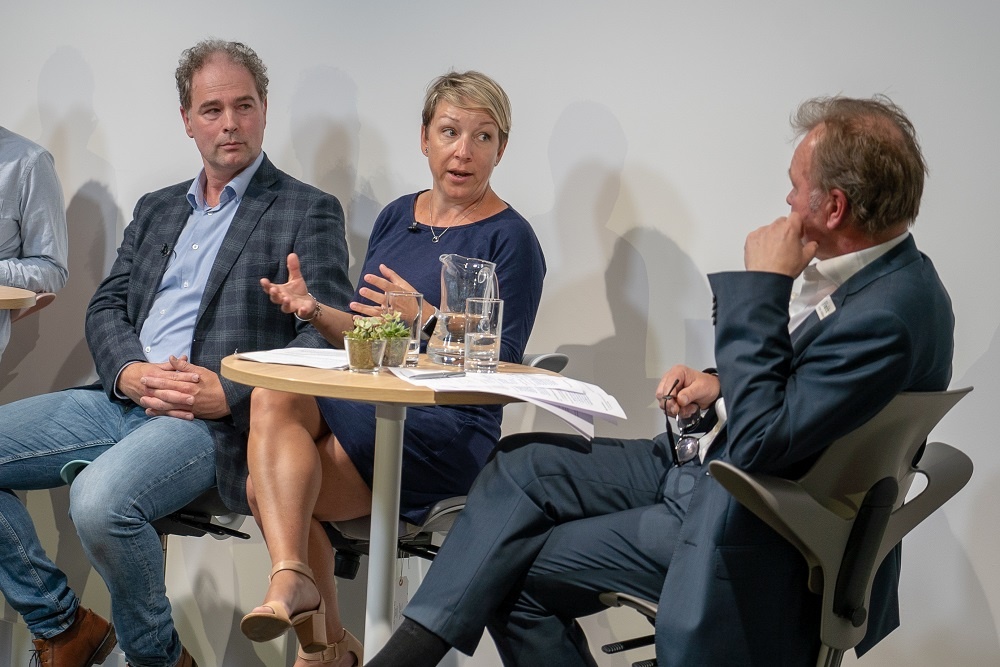 Designed for Movement
The good news is that people are beginning to wake up to the problem, with real efforts being made at top levels to introduce wellbeing practices and products to working environments, as James Lawrence of Gensler highlighted, with tangible results.
"We've done some pilot schemes of hub-spaces, and they are definitely seeing their loss in sick days going down dramatically... and that's a direct result of the workplace environment. They haven't changed the process, the people, it was the actual designed environment."
Introducing elements into the workplace which allow productive meaningful work but also enhance the wellbeing of employees is a key factor in addressing the issue. Flokk Ergonomist Bas van der Doelen explained the design concept behind the HÅG Capisco, which has movement at its very core.
"If you look at it, its not a conventional chair. It has a different shape, it has movement in it... it's already challenging you or inviting you to move. It's proven from research that it could be helping your blood flow, especially on the HÅG Chairs, that get your calf muscles more active."
You can watch full highlights of the discussion in the video below.
The panel were filmed live at Clerkenwell Design Week 2018, at the Flokk London showroom. The panellists included:
Huw Edwards - UK Active
James Lawrence - Gensler Architects
Bas van der Doelen, Flokk Ergonomist
Melanie Boucher - The London School of Economics and Political Science
Read More Articles from Flokk
5 office design features to maximise productivity
Benefits of ergonomics in the workplace - What do the experts say?
How the way you sit can change the way you work
Posted by
Sofia Andersson on 23-Aug-2018 10:22:46