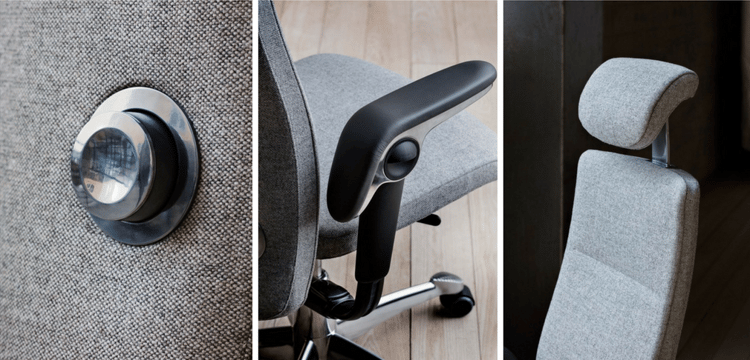 Launching last week, the HÅG Tribute is the all new deluxe model chair from HÅG, offering the perfect blend of comfort and support utilising HÅGs unique HÅG in Balance technology.
To find out more about how this chair came to be we spoke to Anette Kittelsaa, Vice President of Product and Brand Management at HÅG, who was also on the internal design team behind the Tribute. We wanted to find out a little bit more on how the Tribute came to be, what it represents, and what went into the design of this all new piece of furniture.
What was the design process behind the HÅG Tribute?
The Tribute started with two clear objectives; to design an executive level piece of furniture, and to ensure there was absolutely no compromise on comfort.
Using the fundamentals of our HÅG in Balance technology as well as the design of the HÅG H09, we were already a long way towards the goal when it comes to comfort. But the phase with sketching the visual design, developing the unique active upper half of the chair, and to have it all visually sleek AND comfortable – that was extremely time consuming.
Our internal team together with Svein Asbjørnsen worked thoroughly on the design phase; sketch, mock-up, test, repeated again and again. What looks great on paper often isn't practical in 3D. It takes time to find the right mix, but we are proud to present an evolution of what HÅG represents – both when it comes to the emphatic and aesthetic design we aspire to.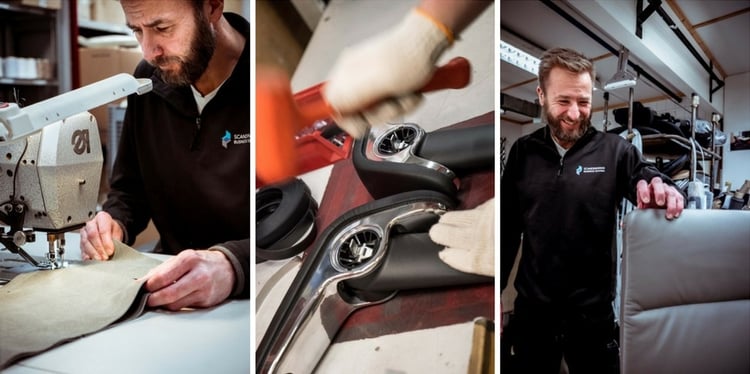 What makes the HÅG Tribute the most deluxe HÅG chair ever produced?
We have worked really hard to push the boundaries on what we can offer. We have improved virtually every aspect of the seating experience. A combination of an innovative active upper back, a wider seat and more generous padding than previous HÅG models has given it an edge when it comes to comfort. Ensuring the chair is still visually reduced and sleek means that you get the comfort and a stylish piece of furniture, far from a high-tech sitting machine you come to expect from high end task chairs.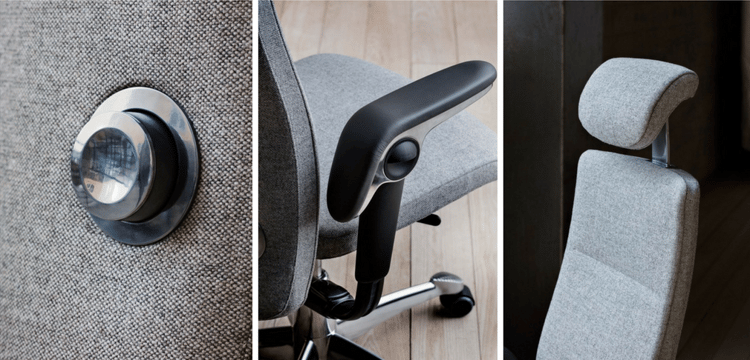 So why Tribute? What does the name signify?
Tribute is wealth, often in kind, that a party gives to another as a sign of respect. Tribute indicates the worth, quality or effectiveness of the one in question. Tribute implies deeply felt praise, conveyed either through words or through a significant act. Playing with these ideas, you can see it from two sides: HÅG Tribute is a tribute to design, and on the other hand it is a tribute to the user – who only deserves the best.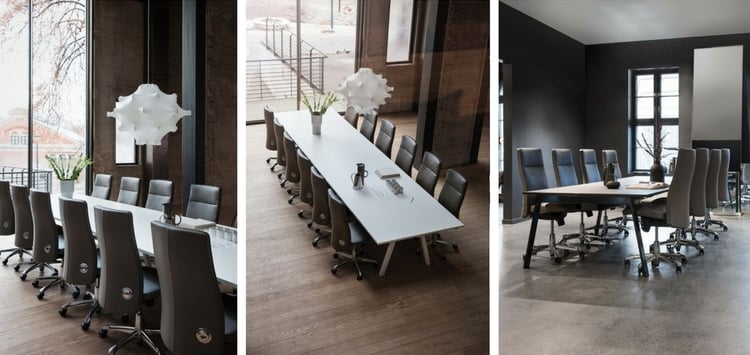 When HÅG make a new chair, what are the qualities that you have to achieve with every chair?
For a chair to get the greenlight, it has to be many things. First and foremost it must align with our philosophy of bringing movement to seating. It must also meet our commitments to better health, sustainable production and visually emphatic design.
Some years ago we took it a step further, talking to a collection of individuals, asking them what a chair meant to them, and what it should be – both physically and mentally. We carried out a "Future Workspaces" study, studying global underlying macro trends, looking at how they will impact society, organisations and individuals. This research provided us with deep insight into an array of individual needs, and the ability to remain agile and ready for future developments.
So when we develop a new HÅG chair, it is imbued with qualities in response to real people's feedback; emphatic design, caring, welcoming, aesthetically pleasing. And from the other point of view, what the company strive to be: healthy, sustainable seating solutions that inspire, are versatile, and easy to use. A chair for you and for everyone.
This interview was conducted at the Stockholm Furniture Fair 2017.
Posted by
Stacey Turner on 16-Feb-2017 12:54:00