Today, we expect a lot from our offices: comfort, personality, privacy, flexibility. We want rest areas and play areas, desks that go up and down, areas to be alone in and areas to share ideas in. We want it to be all these things, but we sometimes forget what its main function is – a place for productive, meaningful work. So how do you do that?
For anyone about to set up their first office or simply looking to give their current workspace a much needed upgrade, we've put together some ideas to help you make the most out of your office, and design somewhere people look forward to being on Monday morning.
Let there be light
One of the simplest and often overlooked elements of office design is getting the light right. Low or unstable lighting can decrease productivity, lead to errors, and cause eye-strain headaches, nausea and neck pain. Research has shown that exposure to natural light increases productivity by 18% and better lighting in general pushes up work rates by 23%.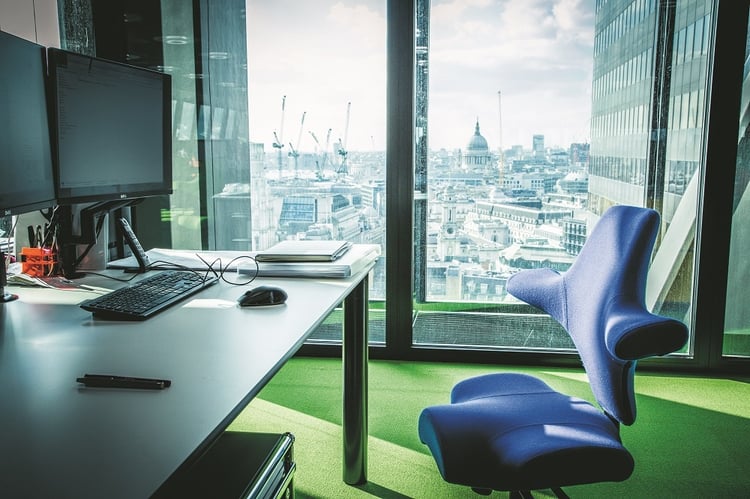 Key lighting recommendations
· A minimum of 500 lux is the recommendation for computer based workstation lighting, going up to 750-1000 for elderly workers or more complex tasks.
· Lighting should be flexible and energy-saving; able to adapt to different needs and utilising the latest in LED energy efficient bulbs.
· Introduce natural light as much as possible. Studies have shown that natural light in the workplace can increase your sleep time, which in turn can improve your productivity and happiness. Be sure to make sure there is no screen glare though.
If you are still struggling, think about the paint on the walls. A glossy white painted surface reflects nearly 100% of light, so make sure you have light tones on your walls for a brighter room.
Use your space wisely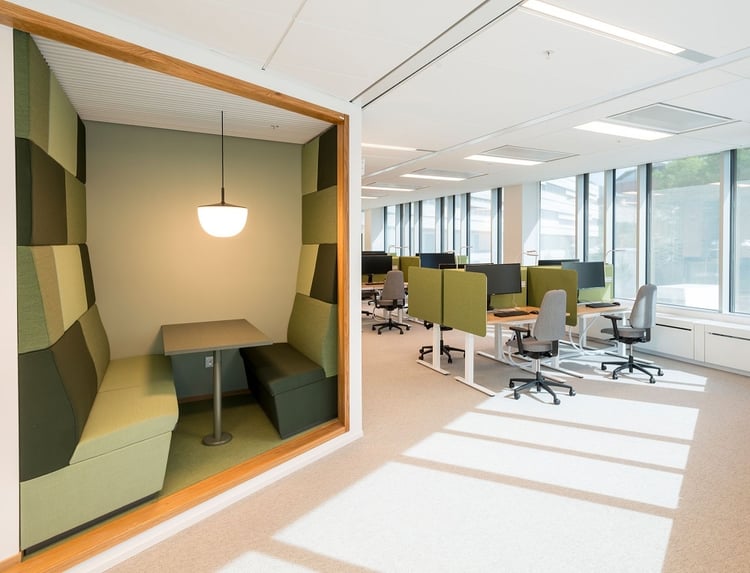 "Variety is the very spice of life that gives it all its flavour." So said William Cowper in his 1785 poem The Task. This applies to all things, including your office. Spending all day sat at the same desk can not only negatively affect your health, but it can also hinder creativity and productivity, especially if your workstation isn't cut out for all the different tasks you have to do in a day.
The limitations of relying solely on open plan offices have frequently been exposed, and providing a multitude of working environments is increasingly being seen as the answer to the problem. As well as building distinctive rooms within offices, modular furniture is improving, offering lightweight and stylish options when building actual walls isn't an option. Furniture needs to be versatile, adapting to multiple users and environments, as and when people require them.
If space is at a premium, there are ways of creating new spaces without moving to a bigger office. From meeting pods to high backed booths, there has never been such an attractive array of options available to create dynamic designs within the workplace.
Read More – Designing the perfect co-working environment
Comfortable & inviting furniture
The most productive workspace is a place you feel comfortable and confident. By investing in comfortable and sturdy furniture, employees not only feel valued, but their comfort translates into productivity.
One of the biggest killers of productivity is days lost to illness, and across the world back pains is almost always at the top of the list. In 2014, the equivalent of 10 million working days were lost in the UK alone due to back pain, so providing furniture which cuts this is a great investment. Premium quality, human centred chairs might seem pricey, but those which come with extended warranties, and help keep your workers healthy and happy, are worth it in the long run.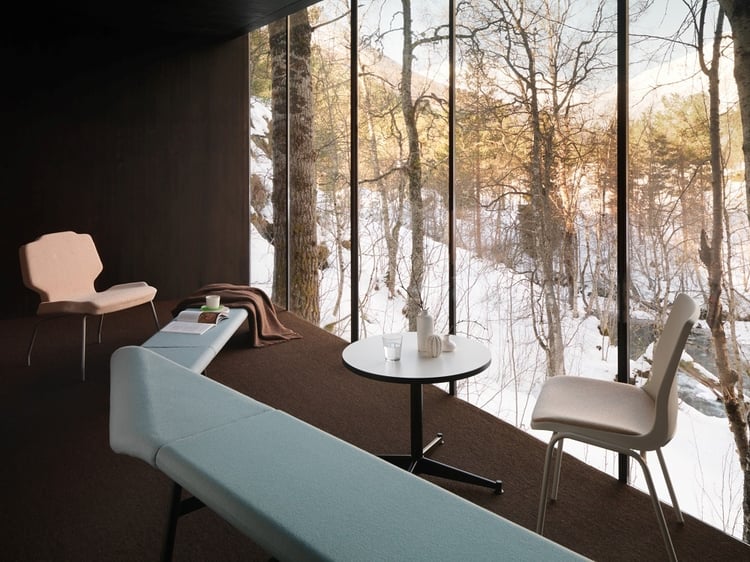 Stylish furniture also reflects the company's culture and ambition to any guests or clients visiting the office, and can be used as a feature beyond its function. It's always great to make a good impression, and when you have something original in your lobbies or waiting areas, you can make that first impression really something. Google do a great job in wowing visitors with their original office interiors, and it's not something only the top tech companies can pull off.
Add a splash of colour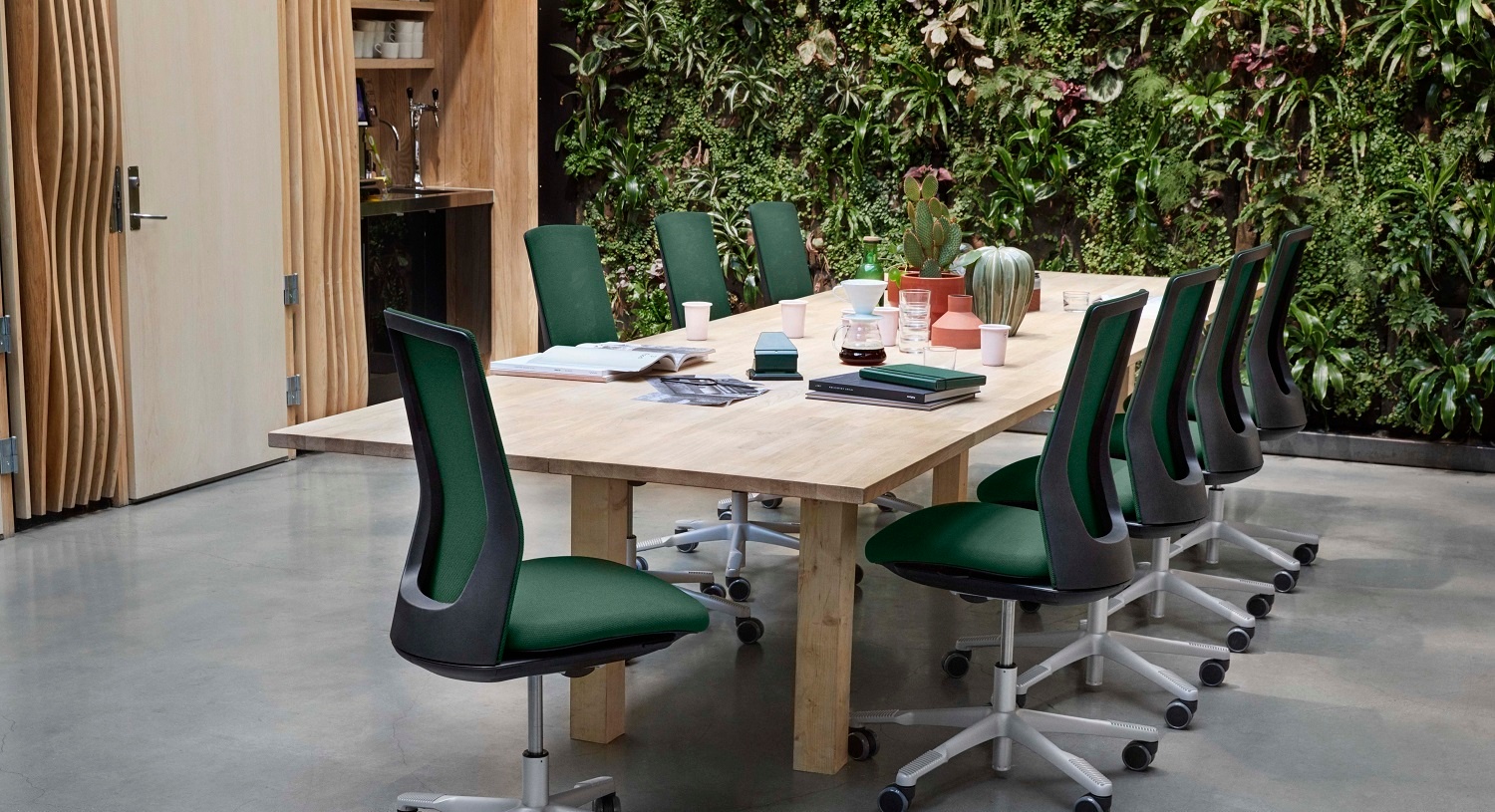 Now your office is bright, you need to fill it with inspiring and evocative colours. A study from the University of Texas found that bland offices that lack an injection of colour make workers feel sad. Women were found to be especially affected, with males (interestingly) made melancholy by purple and orange colours.
It's not all about making people happy though. Colour can help to reflect the culture of your business, it can be used to indicate different work zones, and it can help inject character into an otherwise plain environment.
Adding colour directly to walls is one option available, but there are many others. Plants are a great way of adding colour, and also bringing a touch of the outside in. Furniture and fittings are also a fantastic way of accenting areas with a more subtle background aesthetic.
Various research projects have shown that certain colours effect people in very specific ways. We've put together a few of these ideas below.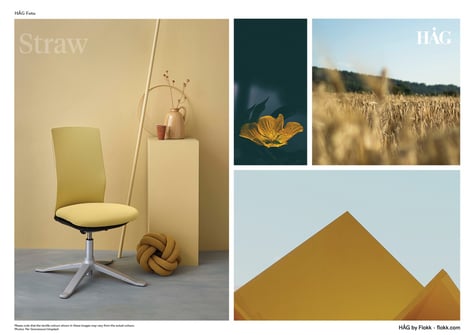 Yellow
Psychologists view yellow as the colour of optimism and freshness. A trigger of innovation, yellow is ideal for environments where artists, writers and creative professionals spend most of their day.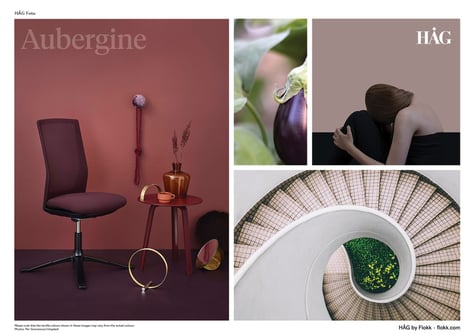 Red
This colour bring energy to a room. Red is a high wave-length colour, which can stir the passions and even alarm. It can be used to bring focus areas.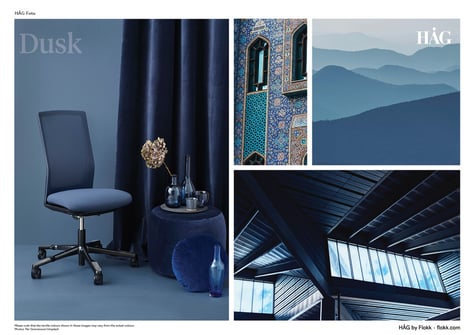 Blue
The colour of productivity. Stable and calming, blue helps you focus, making it perfect for desk-based task work requiring continued concentration.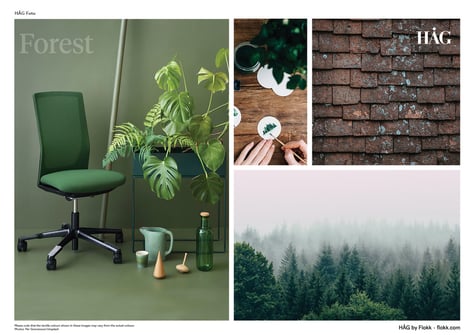 Green
Working long hours? Green can reduce the effects of fatigue and induce feelings of calmness and endurance.
Pastels - Low light? Pastels like lavender and lilac can be a great choice, but make sure you pair them with the right colours. Contrasting with darker colours, they can cause eye strain, so aim to mix it with wood grain or lighter hues.
Looking for inspiration?
Every year the gods of colour Pantone release a selection of trend palettes for the coming 12 months. Whilst their "colour of the year", ultra violet, might not be everyone's cup of tea, there is something for everyone across their complete spectrum of colour trends. Check them out here.
Providing the right amenities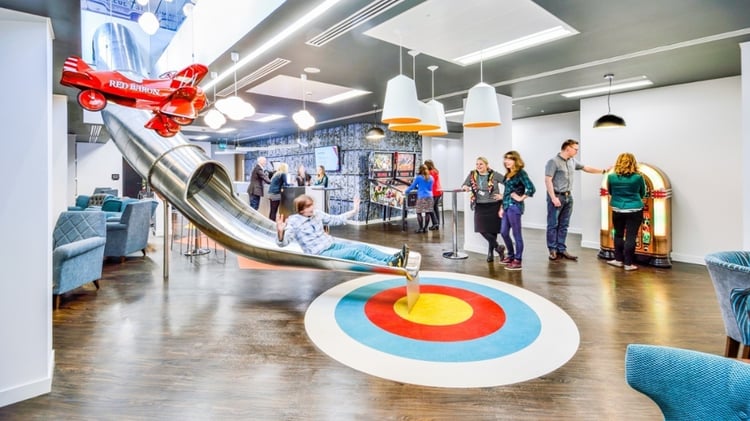 Providing the right resources is an important aspect of office design. Access to good coffee, healthy foods and natural daylight are a couple of ideas to really take hold in recent years, and go a long way to harnessing creativity and initiative. The right amenities can create greater employee engagement and reduce stress, which in turn increases creativity, improves productivity and ultimately increases profitability.
In recent years tech companies have stolen the limelight when it comes to amenity offerings, with quirky and extravagant additions often hitting the headlines, but not every company needs to install slides or build a theme park. Striking the right balance is key to bringing out the best in your employees without creating a costly distraction which does not benefit your employees or your company.
For more on workplace amenities read our blog here.
Posted by
Richard Ferris on 23-May-2018 10:04:07