"If we are to solve the challenge of plastic in the ocean, we must think about how we make, use and reuse the products we surround ourselves with."
This is the message driving the latest project from Floke a concept development project addressing societal challenges. Officially launched on June 13 the result of the project is Plastvett, a portfolio of initiatives that demonstrate what kind of solutions and mind-set the world needs more to solve the problem of plastic in the ocean.
It's no secret that as a species, our over reliance on plastics is beginning to take its toll on the environment. It's cost, convenience, and the comfort it provides has meant that over the past 50 years more and more products are made using plastic, and often only for one use. 8.8 million tons of plastics is discarded into our oceans every year. Close to 80% of all waste that we create on land ends up in our oceans, 90% of which is plastic.
How can we meet consumer needs for great function and design, without compromising on sustainability? How do we avoid generating waste at the end of initial use? These were some of the questions asked in Floke, from these questions 8 initiatives have been devised.
Plastvett – 8 solutions for plastic waste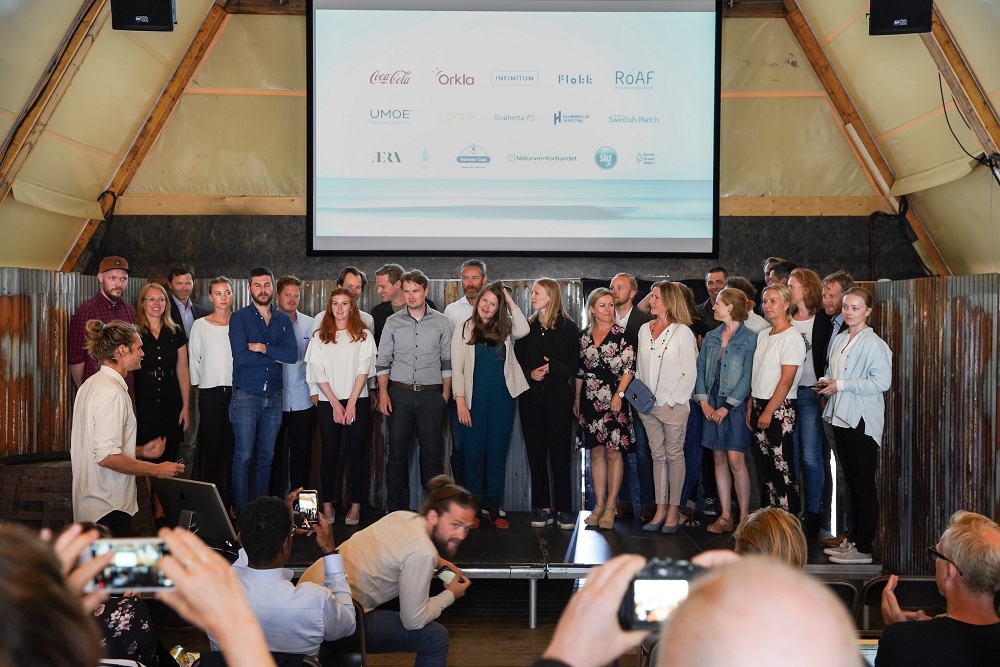 Major organisations such as Coca Cola, Orkla, Swedish Match and Flokk will work with Floke on the Initiatives, as well as several Non-profits and governmental institutes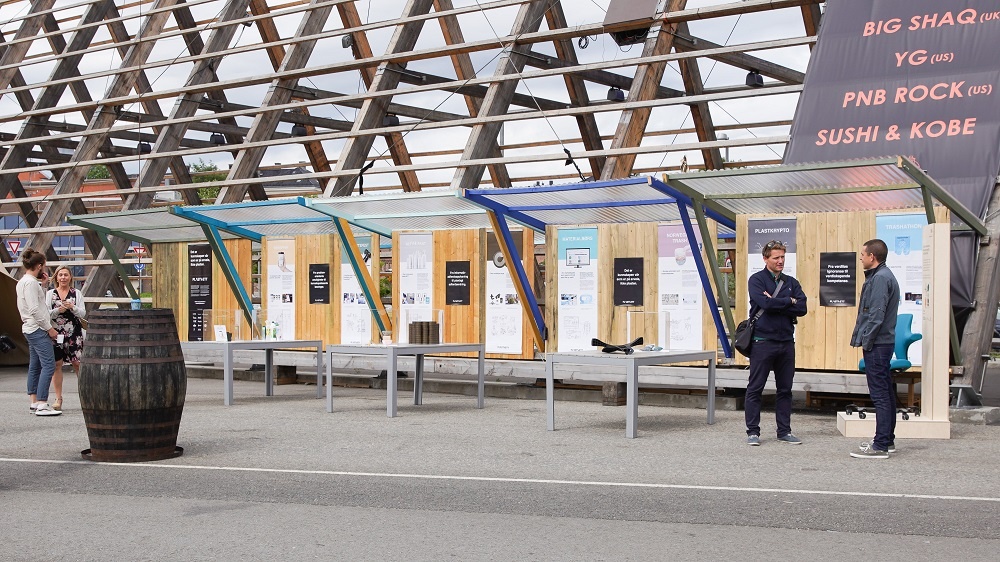 As part of the event several organisations, including Flokk, presented examples of how to move forward with the initiatives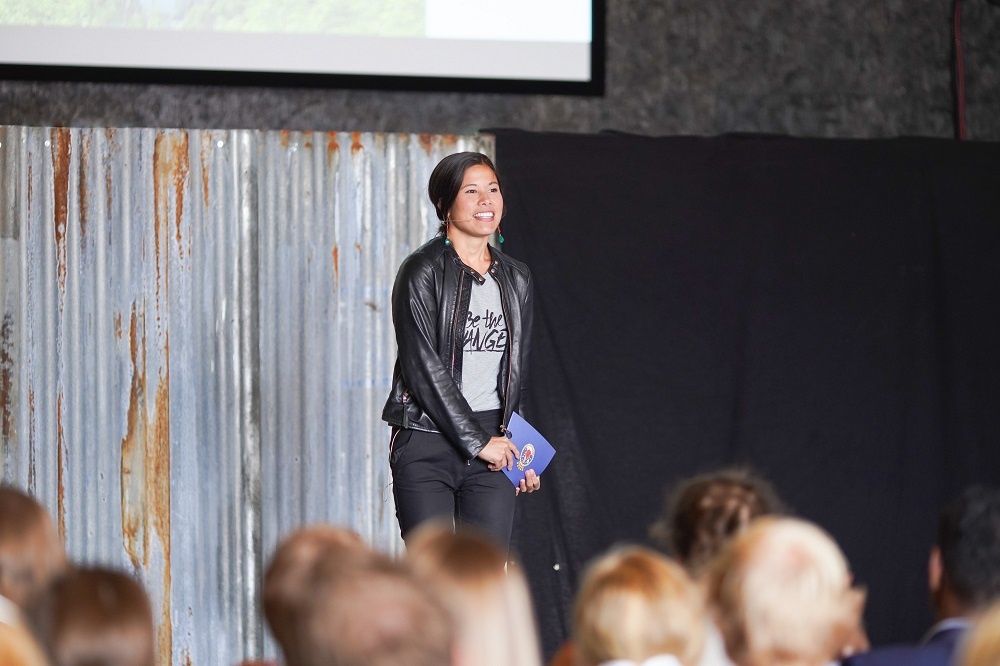 Speaking at the event was Oslo Vice Mayor for Environment and Transport - Lan Marie Nguyen Berg (Green Party)
At the launch of Plastvett last week, we heard from a variety of representatives from parties involved in the project, from major environmental organizations, industry and recycling companies, to members of parliament. We also saw each of the concepts that will be worked on laid out.
The concepts, varied in their approach, are at different levels of maturity, and aim to tackle the problem from different angles.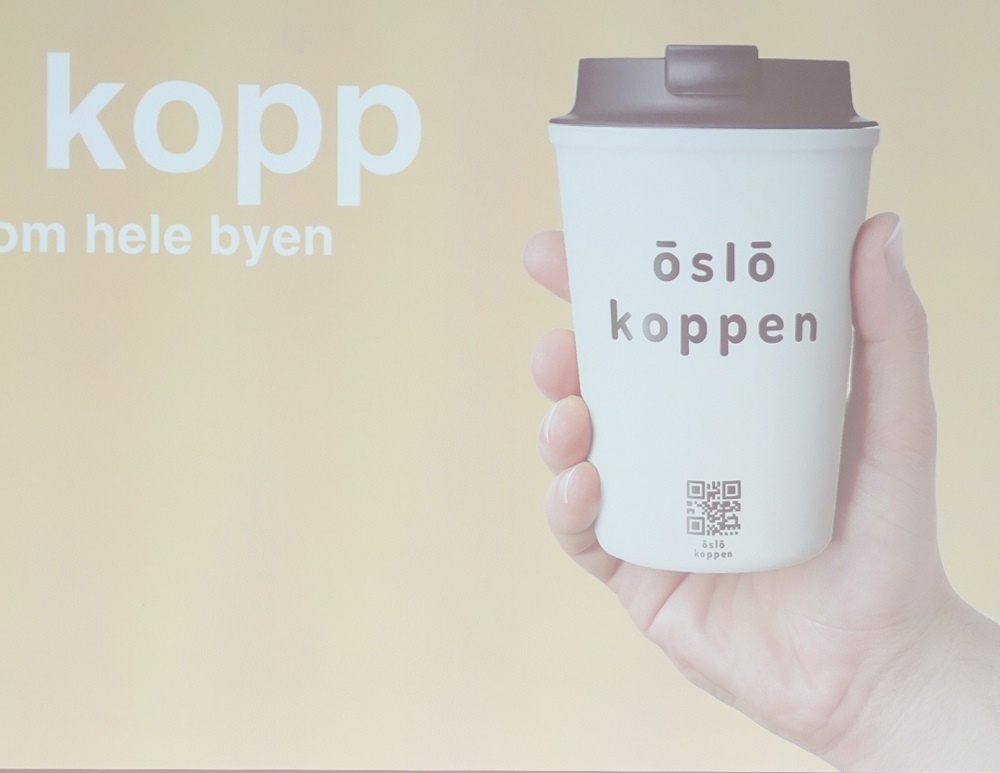 'Bykoppen' will specifically look at setting up a system of multi-purpose cups, to offer coffee makers a convenient and attractive alternative to disposable cups.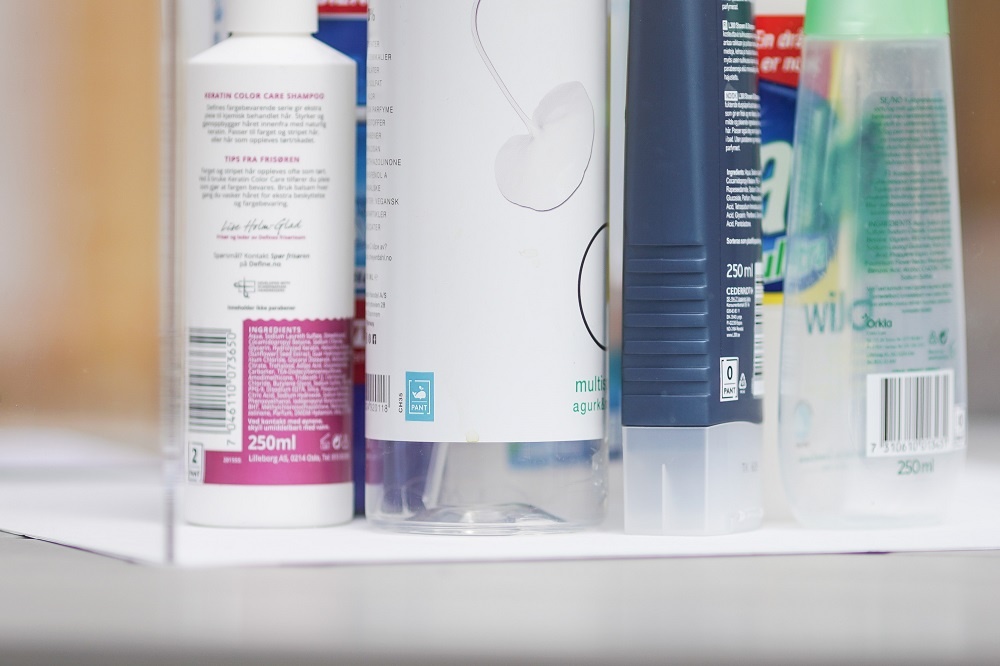 'Alt på pant' (Everything on mortgage) will focus on placing the responsibility of waste on the manufacturer, and explore ways of increasing material recovery, with consumers returning packaging after use.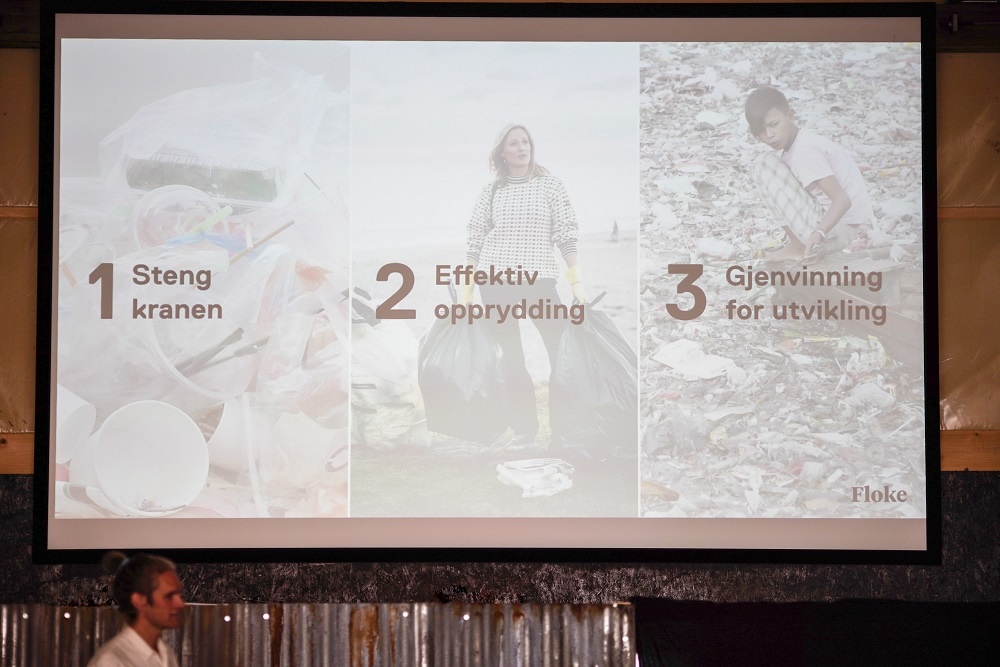 'Zero Waste Fest' a service for events such as festivals, conferences and weddings, giving advice and providers who will help reduce the amount of waste generated.
Click here to explore each of the 8 concepts.
Materialbørs – A marketplace for used plastics
Flokk will be participating closely in the 'Materialbørs' initiative. This will be setting up a marketplace for recycled materials, ensuring that used plastics get new value by assembling and connecting supply and demand of non-virgin plastic. The marketplace will also share knowledge about plastic recycling and inspiration for material recycling.
The next step in this project is to get more actors on board to continue to mature the concept. "Green dot Norway", "Avfall Norge" and many more have expressed interest in participating. The concept working group, which consists of the organisations Flokk, Orkla, Loop and ÆRA will gather in August to plan the path forward.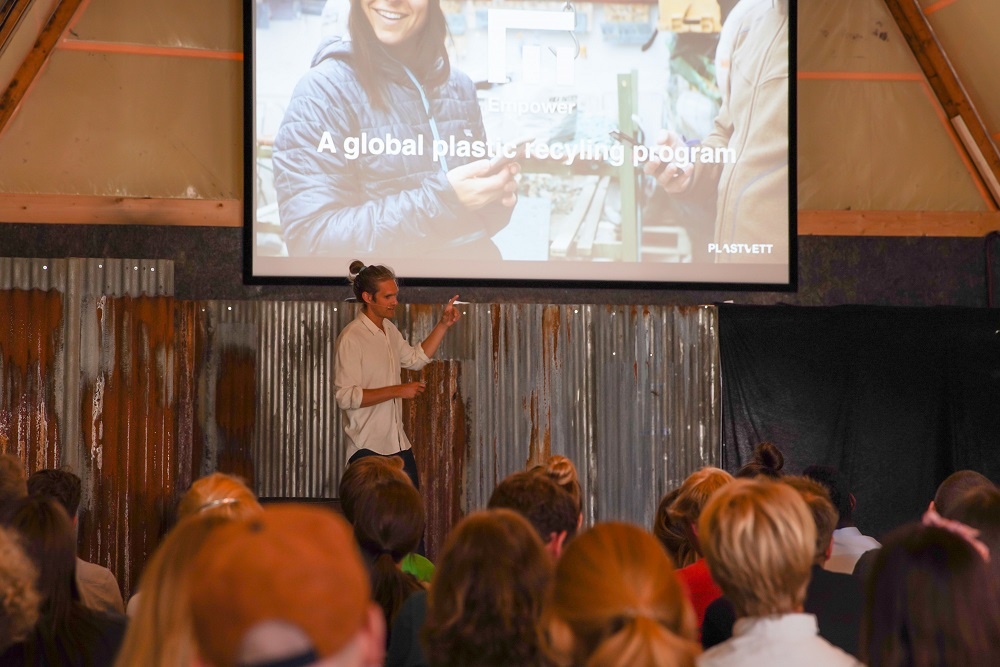 Floke presenting the outline for a global plastic recycling program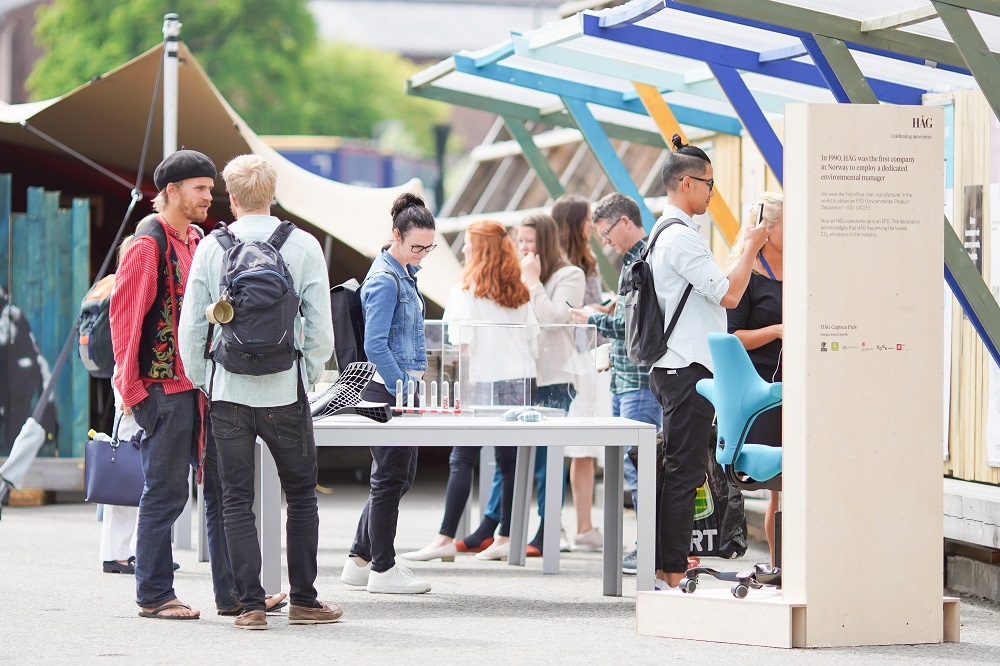 Flokk display as part of the exhibition at the event
Speaking about our involvement, Flokk Environmental Officer Atle Thiis-Messel said:
"In Flokk we take the environment seriously. From the very beginning when we introduced used bottle caps in HÅG chairs in 1995, until now, purchasing more than 600 tonnes of recycled plastic last year - mainly from households and industry in Germany and Scandinavia. This is a lot in our industry, but still a drop in the ocean – 'literally' - in the big context.

"In order to make it real big, we need to team up with others - work together in a common global joint effort - and here is just what Floke intends to do. Through Floke, we have been able to contribute from our experience - but not least learned a lot in interaction with these motivated players - creating and identifying new ideas and new local material flows.
Together we can help cleanse the planet - by creating a large and attractive market for plastic waste!"
We look forward to bringing you more details on the Floke initiatives as and when they happen. If you want to know how you can get involved, visit the Floke website and register your interest there!
Posted by
Richard Ferris on 21-Jun-2018 10:10:44