Flexible working hours for many people is a dream come true. The ability to decide when and where you do you work is very appealing, and if disciplined, has been shown to increase productivity, efficiency and happiness.
However, with more and more people turning to remote working, ensuring the health and wellbeing of individuals not in the office will become harder to measure, and new policies harder to enforce.
In today's blog we examine how two major trends in the workplace - flexible working & employee wellbeing – appear to be on a collision course, and what we can do about it.
It's a generational thing
The world of work is always changing. New technology and new kinds of business models combined with new ways of thinking will always drive innovation. In recent years we have also begun to feel a generational shift. In 2015, according to a Pew Research Center analysis of U.S. Census Bureau data, Millennials surpassed Generation X as the largest share of a generation in the workforce. Another survey by FlexJobs, found that 85 percent of Millennials would prefer to remote work full-time and seek flexible work options for more work-life balance.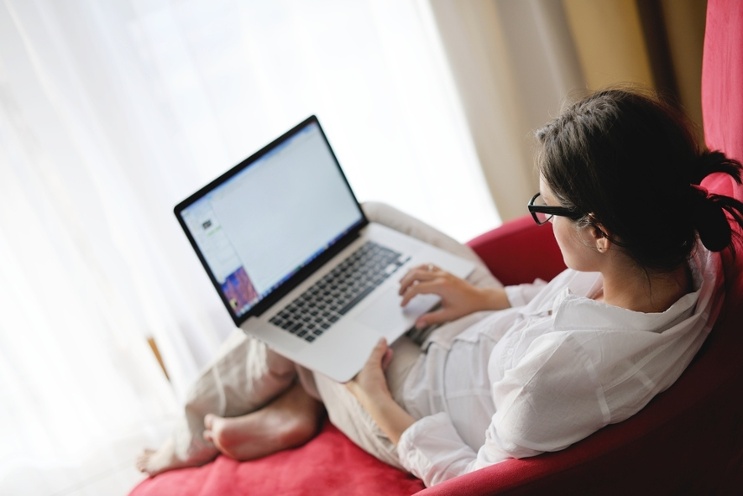 Flexible working would appear to be a major trend to grow out of this generational shift, with more and more workplaces offering 'telecommuting' opportunities. A recently published UK study by Maintel found that nearly three quarters (73%) of respondents say their company has good flexible working policies, with 58% saying they would take even more time out of the office if it was available. This has gone hand in hand with the rise of coworking spaces, adding extra levels of choice in work locations.
Around the world the trends are similar. In the US, regular, non self-employed remote working has risen by 103% since 2005. Last year in Japan, Toyota announced it will let one third of its workforce start to work remotely, and in Germany, almost 50% of managers can work out of office.
There is a growing body of evidence which highlights the benefits of flexible remote working, from increased happiness, to employee loyalty and improved productivity. These are not inconsequential, but without a proper working environment, health can be put at risk.
Who needs an office?
20 years ago, working from home almost always meant a dedicated home office. You needed a desk for your bulky desktop PC, with its equally bulky monitor. You needed a fixed landline, a printer, and all the other trappings of the turn-of-the-century workstation. Nowadays, all of that can fit into the palm of your hand, meaning flexible working is even more flexible.
It seems somewhat ironic that at a time when health & wellbeing in the workplace is receiving its highest ever levels of attention, more people than ever are seeking to work outside the office. Whilst many of these benefits do trickle down, having a workstation (be it our couch or coffee shop) which works with the body is something that the remote worker has to decide on themselves, and often neglects. So what's the answer?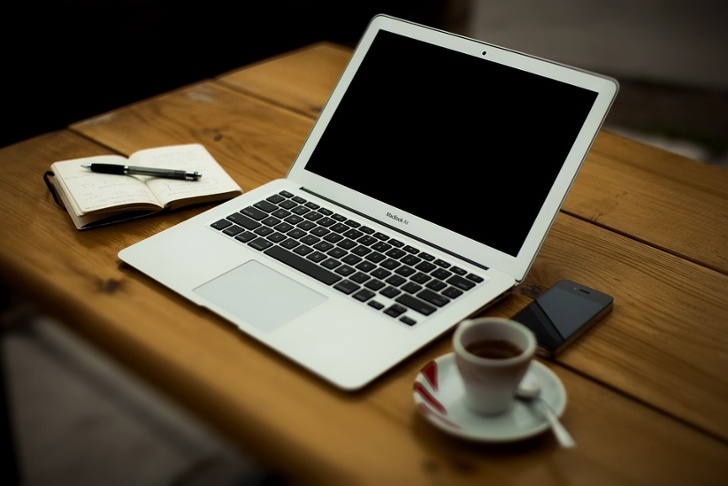 Whilst a fully stocked home office may not be necessary, a majority of workers generally need to do the same thing – work from a computer – and therefore require the same two pieces of equipment – something to put the computer on, and something to sit on.
Employees working from home commonly use their kitchen table or couch as their workstation, laptop on their knees, neck craned over their monitors. Whilst in small doses this may not be an issue, extended periods of time in this posture can be detrimental to health.
Read - Quick tips for designing a home office that works
The one thing you need
Finding a chair that is both comfortable and has strong human factors is key here, and there are many options available which can also add character to your home; no one wants a big bulky ugly chair cluttering up their home, as one blogger writes:
"I feel like a workspace should be a creative hub, part mad professor's office and part postmodern courtesan's boudoir. I like cosy and eclectic spaces with a mix of modern and vintage pieces. I am drawn to pattern and colour. Ideally, my desk area should be fun and a little frivolous, so when I sit in that dreaded chair I might actually enjoy myself and even laugh while I spin around in circles."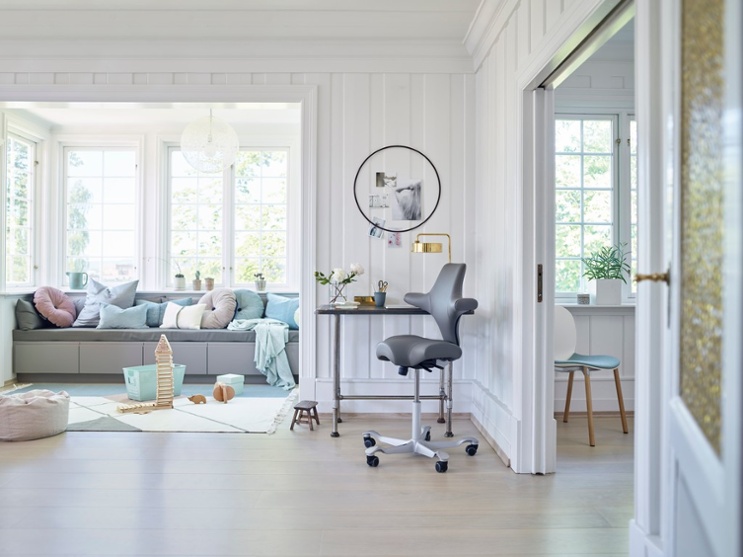 The HÅG Capisco (above) is an iconic chair which ticks all of that bloggers needs, a classic design with lots of character, style, and importantly, works with the body to create a healthy sitting position.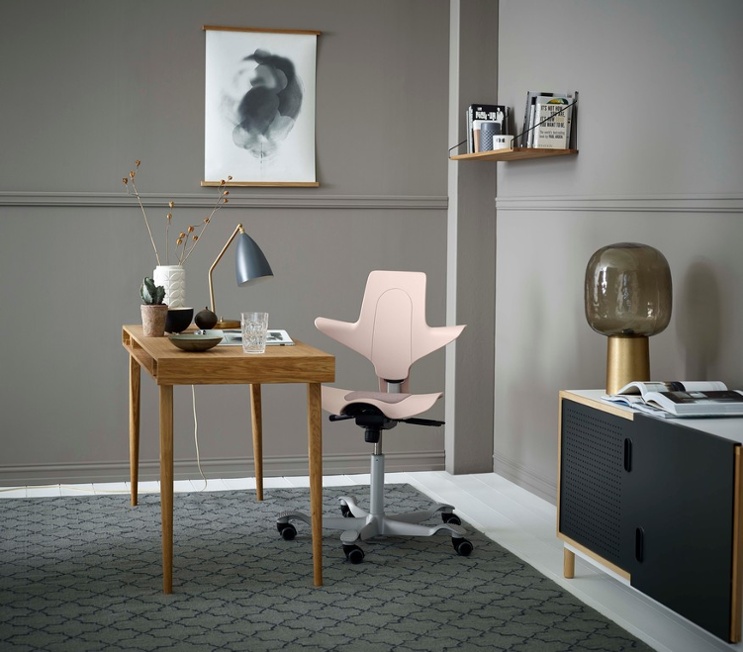 The HÅG Capisco Puls (above) is a reworking of this model, a leaner, lighter chair, with multiple padding options.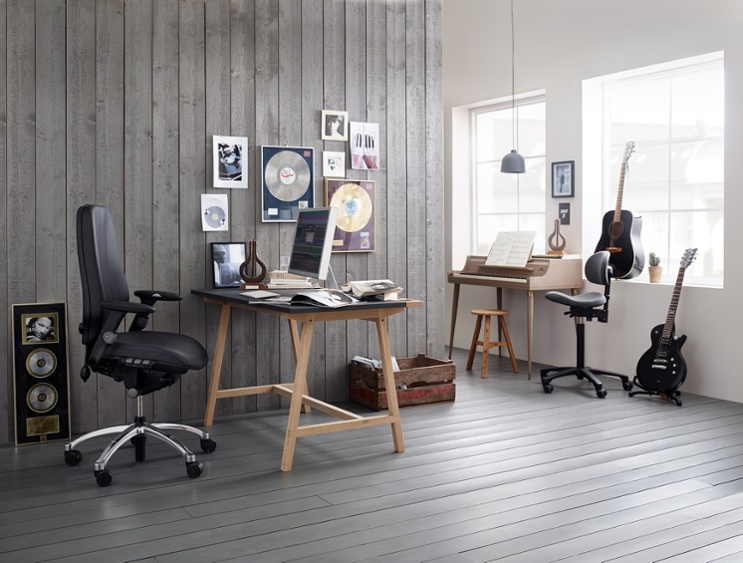 RH chairs are world renowned for their performance levels, and the RH Logic (above) is a great option for dedicated home offices, with a very professional appeal to it, whilst the RH Mereo (Below), with the right customisation, can have a more homely appeal.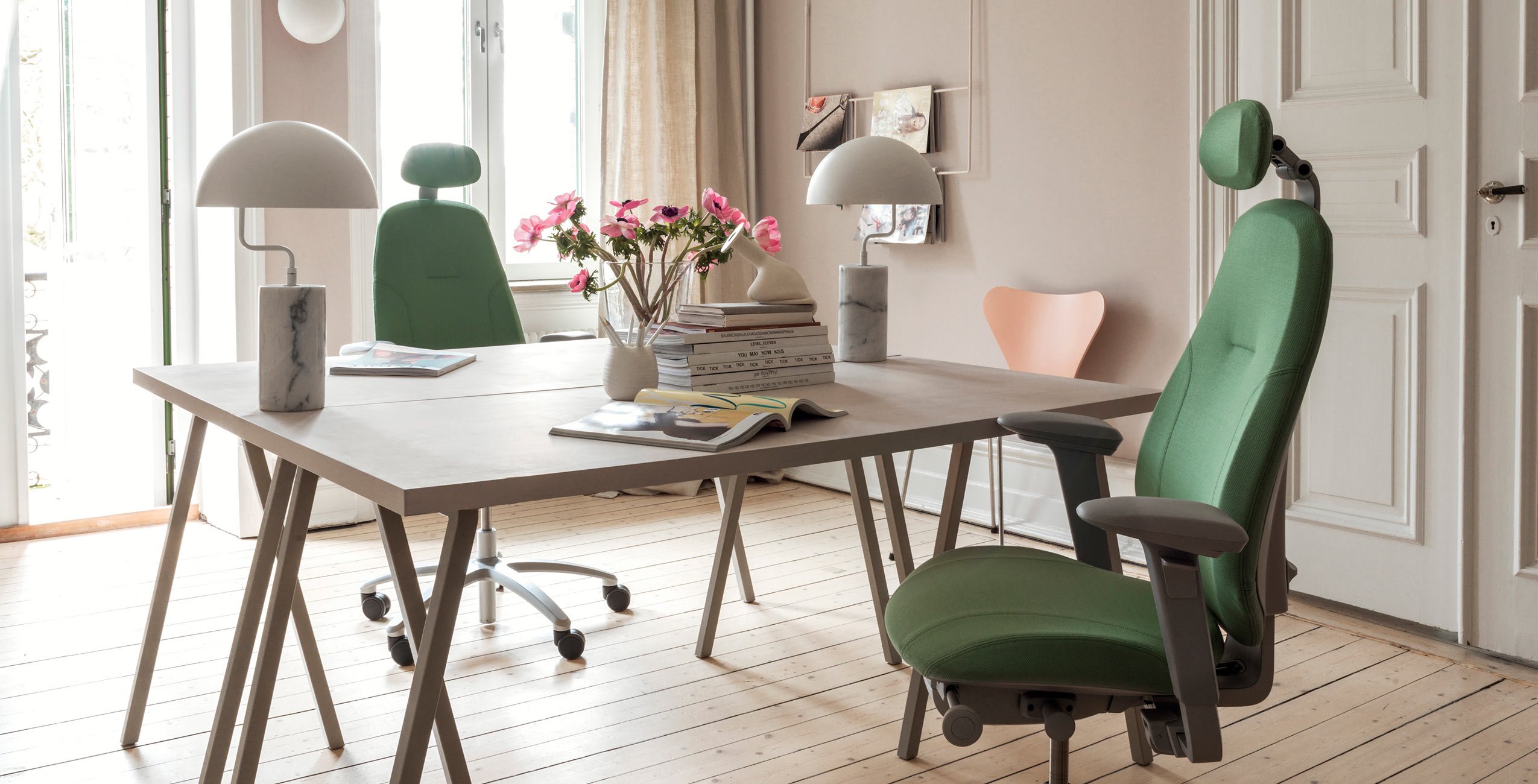 It's important to remember that in many countries it is the law that employers should provide a DSE (Display Screen Equipment) assessment of the home workstation, if employees work from home on a regular basis. Many businesses haven't been as proactive about encouraging ergonomic best practices for their remote workers. You may discover that your employer will cover some or all of the costs.
Flexible working is only going to become more and more popular, and has the ability to completely change the working landscape. We should not let this erode away the progress made in the office, and take a more active role in ensuring we are all working in a way that does not harm our bodies.
Feeling inspired?
Click the link below to download our Workplace inspiration lookbook
More Articles
Quick tips for designing a home office that works
How to choose environmentally friendly furniture
5 benefits of sit-stand desking
What is the best office chair for back pain?
6 steps to a healthy work environment - the physical aspects
Posted by
Richard Ferris on 28-Apr-2017 23:30:00