Last month, Flokk Design Manager Øystein Austad was invited by Norwegian lifestyle & interior design magazine Bo Bedre to share a glimpse into his home as part of their "Homes of the Designers" interview series. Read the interview in full below.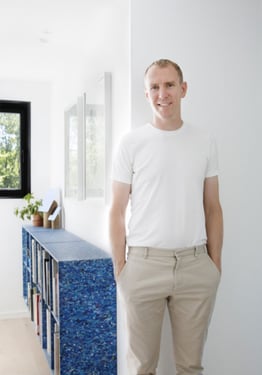 ØYSTEIN AUSTAD Øystein was former designer and partner in StokkeAustad, and is now the Design Manager in the category. He lives with designer Linn Tale Haugen and his son Kasper for almost one year, at Hasselbakken in Oslo, in a modernistic stone block from 1978-79.
What is a good home for you?
"A good home is a place where you feel safe and calm. It takes time to make a good home. Linn and I have just started building this home, which we have completely renovated. Putting a personal touch on the home, with products, floor plans and surfaces, helps define a good home. Good lighting conditions are also important, I think."
What does your home say about you?
"We like big family rooms, and prioritize this. The large bedrooms allow us to have plenty of space when we are together as a family and also have the opportunity to have a family and friends visit. We've worked a lot about hidden and integrated solutions, and appreciate solutions that can certainly be considered too detailed, but probably because we are both industry designers and used to work in smaller formats where the design and detailing has everything to say.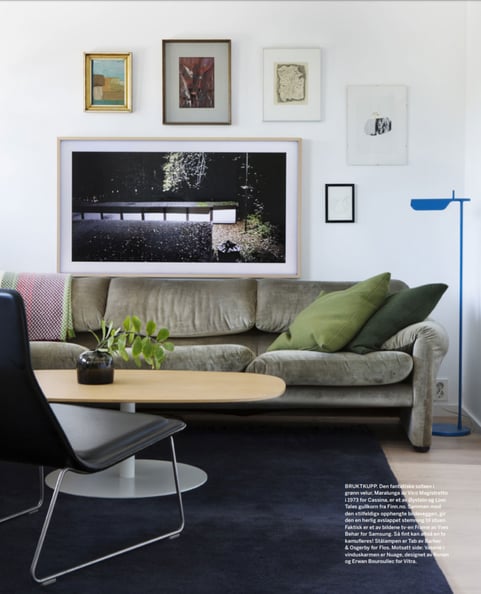 How do you choose things for your own home?
"We have accumulated a wish list for several years, consisting of products and furniture we find interesting. The list is long, but when we move or refurbish, it's easy to choose from the list and see if we can find it at a good price, or choose to invest. We can take a long time to find these products. Most of the furniture we have is purchased on sale or at Finn.no."
Do you have a favourite piece of furniture or object?
Georg Jensen Watercraft, Alfredo Peacock Pitcher. We are incredibly fond of it and use it every day. It has strong form innovation and identity, Is very practical and extremely nice to poor from. And it is the right amount of quirky and beautiful.
Where is your favourite place in the apartment?
"We are very fond of our kitchen, which has an open solution to the living room. This is where we spend the most time together as a family. We are social, and we work and eat in this area.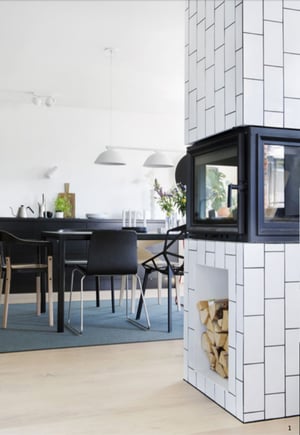 What do you think about living with your own design?
"It is primarily prototypes of realized or non-realized products we are standing ahead of. I'm happy and proud of these projects, but after a few years I look at them in a new way and finish them.
What drives you as a designer?
As a Design Manager at Flokk, it is very satisfying to be developing products for the future, considering the environment, technology, materials, qualities and content. Participating in a team with a common goal of something bigger, all contributing to its core competence, is very rewarding.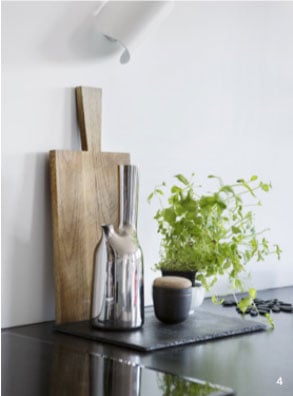 What is your "design signature"?
I have always been stronger on detailing and overall formal than technical. The final product has to express its normality and look natural, yet feels the work is done.
Why do you design?
Because I cannot do anything else and that's what drives me.
This article originally appeared in Bo Bedre's October 2018 Edition
Text: CECILIE MOLVÆR JØRGENSEN
Photos: INGER MARIE GRINI
Read More Articles
HÅG Collaborate with award-winning interior blogger for in-store pop up
6 quick tips for designing a home office that works
Viacom MTV embrace workplace wellbeing with smart furniture
What is the best office chair for back pain?
Posted by
Stacey Turner on 18-Oct-2018 16:03:34