The HÅG Capisco will represent Norway in this year's Nordic Design Competition, a prize presented during COP24, the United Nations Convention on Climate Change. The chair, one of HÅG's most sustainable designs, will compete against designs from Sweden, Denmark, Iceland and Finland at the event held in Poland this December.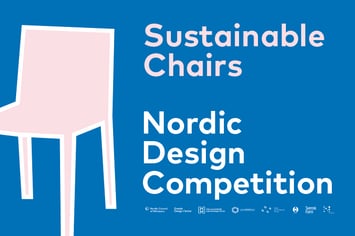 The 24th Conference of the Parties to the United Nations Framework Convention on Climate Change, or COP24, is an annual event attended by delegates from every country in the UN, where decisions are made to ensure the full implementation of the Paris Agreement. In other words, it is an annual gathering of nearly 200 counties, united in the pursuit to bring about real and lasting change to the world's environment.
HÅG by Flokk are honoured to have been nominated to take part in the Nordic Design Competition, which recognises the efforts of Nordic furniture designers who are working hard to produce sustainable and environmentally friendly products.
Speaking about the competition, Tobias Grut, Brand Manager for The Nordics, Nordic Council of Ministers says: "In a true democratic way, we are reaching out to all Nordic designers, not only the established companies and producers but also the creative underground. We want to showcase Nordic design to the leaders of the world and thereby emphasise the important role design and design thinking can play in terms of reaching the UN Sustainable Development Goals."
Two HÅG designs made it to the national final stage, but it was the HÅG Capisco which was selected by a national jury, to go on to the final. All competing chairs will be part of an exhibition on sustainability at the 'Nordic Pavilion'. At the conference, a Nordic winner will be chosen through a 'People's Choice' where attendees and delegates will vote on their favourite of the five Nordic winners."
About our Nominees

The HÅG Capisco is a modern design icon. The unique saddle shape, offers endless ways to sit or half stand. This encourages the end user to vary the position. Front ways, back ways or sideways, whatever feels most comfortable. HÅG Capisco is HÅG's design icon, best-seller & front-runner utilizing Flokk's 5-III eco-design principles.
Sustainability & circularity is integrated into all details; extreme low carbon footprint of 45 kg CO2, no glue or harmful chemicals, 48% recycled materials – w/53% plastic from household waste. Timeless design (>30 yrs on market!), changeable wearing parts and few components enabling disassembly in less than 5 min w/ no special tools. First office chair ever granted Nordic Ecolabel Swan.
HÅG SoFi communication is a friendly, generous with a light appearance. The highly innovative lumbar support enhances the end user ergonomics and makes the chair feel comfortable and tailored to the highest number of users and work situations.
HÅG SoFi communication is a visual attractive and ergonomic fully functional office chair with yet strong environmental properties; low carbon footprint of 93 kg CO2, no glue or harmful chemicals, and 41% recycled materials with 33% plastic from household waste.
The Rivet textile is made of 100% recycled post-consumer plastic. High circularity is secured through Flokk's 5-III eco-design principles; timeless design, 10 years warranty, changeable wearing parts and disassembly with no need of special tools.
Learn More about Flokk's 5-III Eco-design Principles'
Posted by
Stacey Turner on 12-Nov-2018 12:02:34