At this year's Cradle to Cradle summit, Flokk Sales Manager Stefan Pechmann presented the Flokk sustainability model to an audience of building and architecture specialists, looking to gain insight into how to innovate one of the most resource intensive business sectors.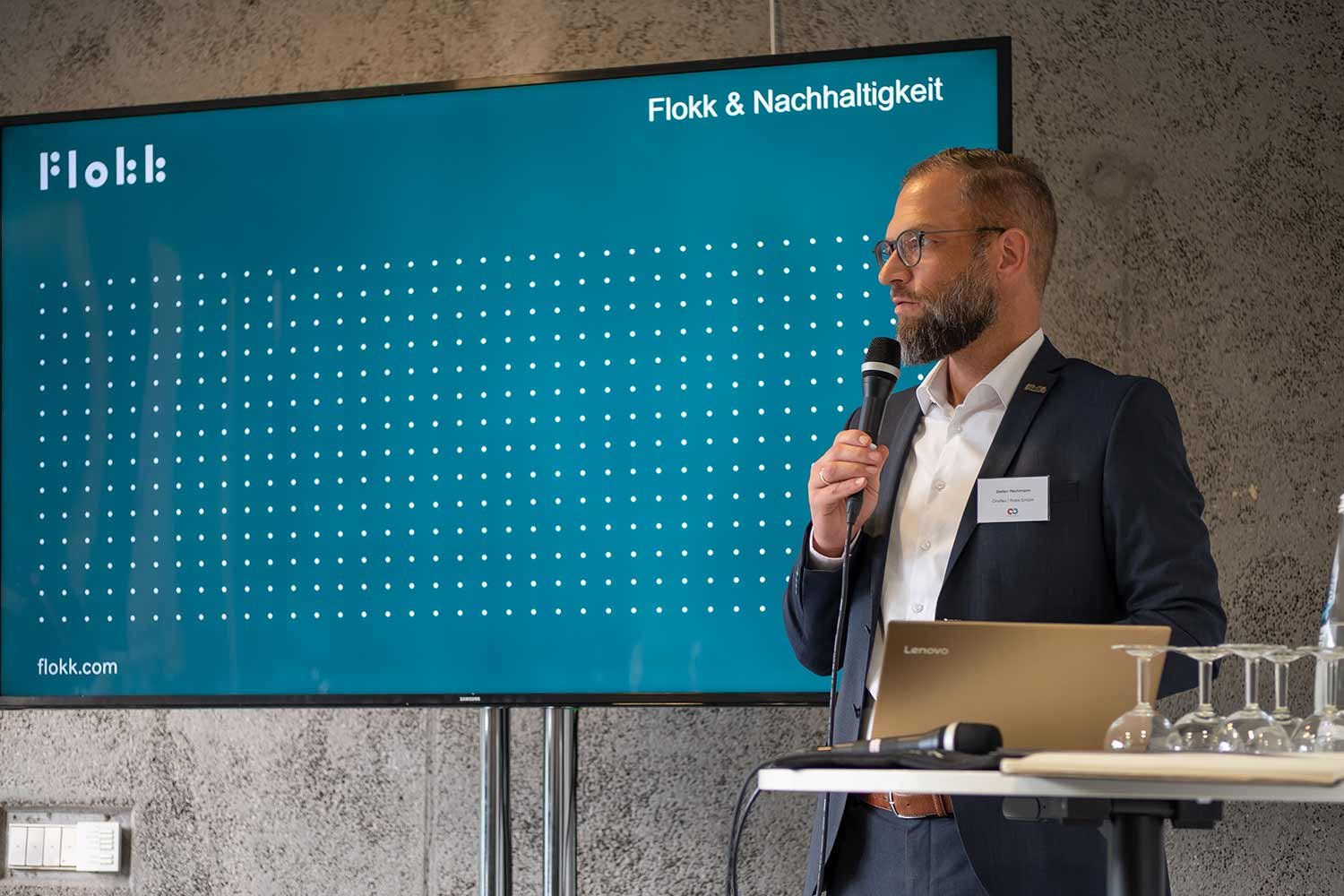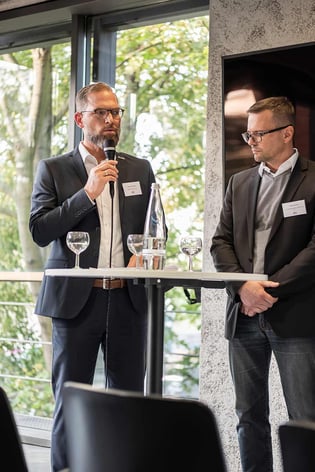 On the 11th of September, at the Umweltforum in Berlin, a line up of speakers from various industries took part in a series of lectures sharing ideas and inspiration on the topic of 'cradle to cradle' design – a sustainable model which promotes a circular economy of materials, mimicing the regenerative cycle of nature in which waste is reused.
Speaking on behalf of Flokk, Giroflex's Stefan Pechmann was one of 3 experts who addressed the audience on C2C design in the furniture industry. In a lecture together with Alexander Michailus of Herman Miller and Alexander Dej from C + P Möbelsysteme, he presented the sustainability model that all the brands of Flokk work tirelessly to acheive and showed how we implement them, with particular focus on the resuse of recycled materials.
As well as furniture, speakers addressed issues apparent to the entire industry, from basic construction materials to flooring systems, and attitudes which permeate the building industry culture as a whole.
For more information, visit the C2C summit website here
What is the Flokk sustainability policy?
More articles
How to choose environmentally friendly furniture
The building blocks of sustainable design
The journey of Norwegian wool - a sustainable partnership
Posted by
Saskia Margull on 02-Dec-2019 11:51:13