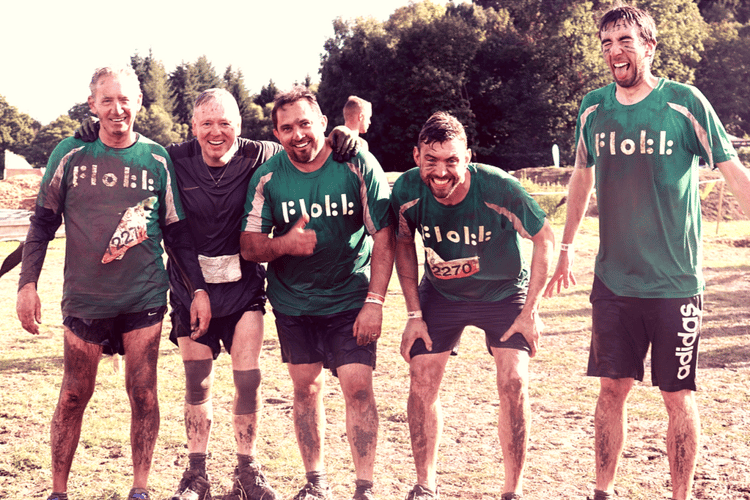 This weekend 4 daring members of Flokk UK teamed up with furniture retailers Wellworking & Elite Office Furniture UK for the annual Tough Mudder endurance event, tackling a series of mentally and physically draining obstacles raising funds for Save the Children UK.
For those who don't know, Tough Mudder is 10 miles of mud with over 20 obstacles designed to drag you out of your comfort zone. From crawling through foot deep mud under barbwire, to plunging into a vast container full of ice, Tough Mudder is an extreme challenge not for the faint hearted. And with 161% of the target amount raised for Save the Children, over £1600, the event was a success not just on the track, but also in raising vital funds for a worthy cause.
Speaking after the event, Wellworking's Phil Connolly said "We all have day's which are soon quickly forgotten, lost in the ether that is mundane normality...Saturday was NOT such a day. It was a day when five friends placed their trust in each other, in the pursuit of team success and not individual expediency. A day that will stay long in the memory and for all the right reasons!"
Check out some of the pictures of our guys in action below!