Flokk's Giroflex brand is the official furnishings partner for 'Jagdzeit'. In an interview with film director Sabine Boss and set designer Su Erdt, we discussed how the cooperation came about and how a set design holds together. This provided a fascinating insight into how an office chair can influence filming and how this happened for Sabine Boss in the film.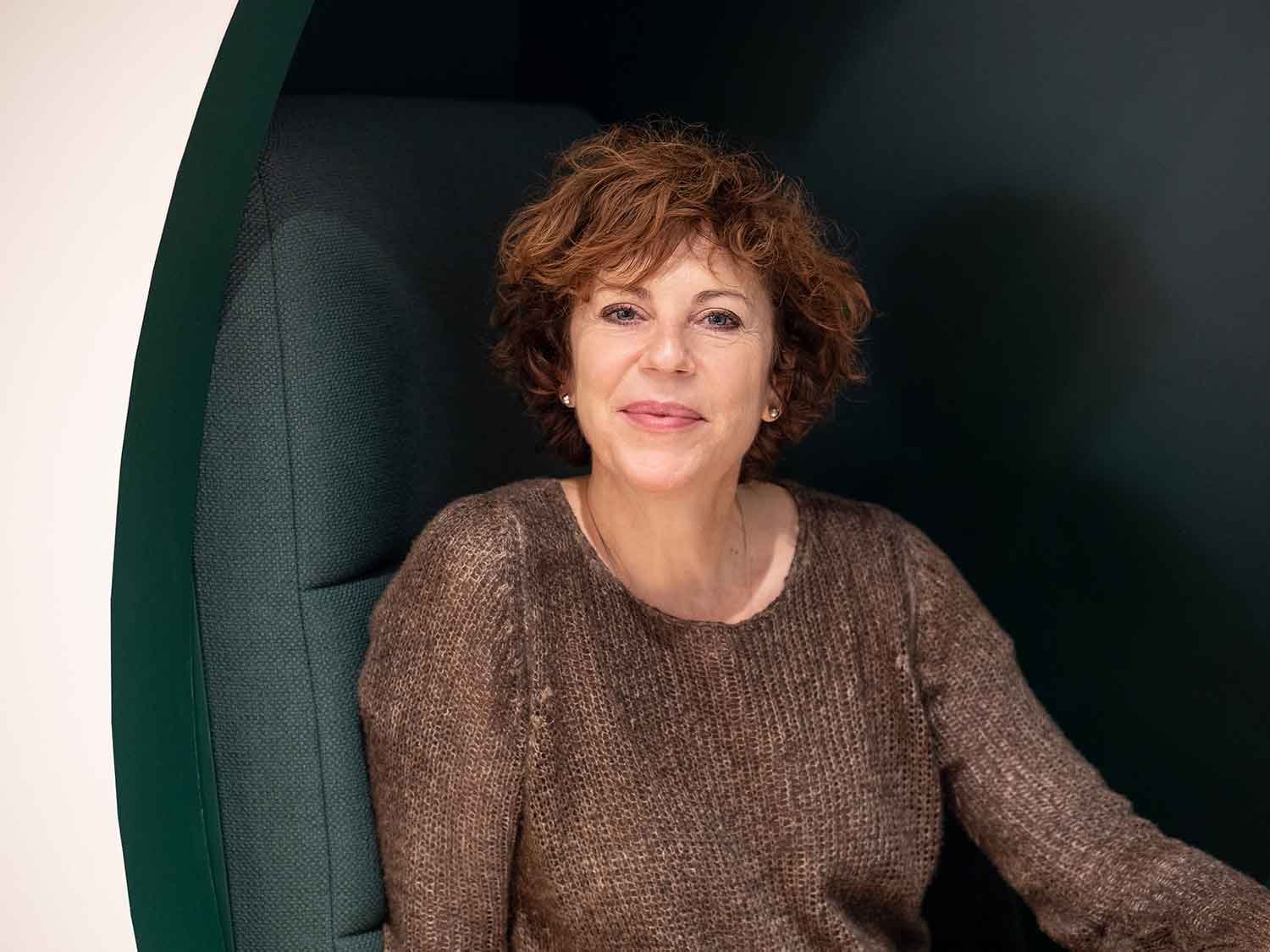 'Jagdzeit' is a film about Swiss economic history by well-known director Sabine Boss. We had the honour of interviewing her and set designer Su Erdt at the Zurich showroom.
How did the cooperation with Flokk's Giroflex brand come about?
Su Erdt: Giroflex is a household name in Switzerland, which meant that the brand was predestined for a Swiss film. But what really tipped the scales were the chair's aesthetics. We were impressed by the unbelievable range of colours. We were thrilled that the chairs came in colours like antique pink, as we wanted to develop a retro style for the office design.
What happened after you configured the chairs for the film?
Su Erdt: Something unplanned happened. We started by configuring the office chair according to our vision of what the set was supposed to look like later. Afterwards, we caught ourselves planning the set around the chair to a certain extent. That is unusual, and it was a first for me. After three months of intense exploration of the chair's design language on the set, I view the outcome as a real success.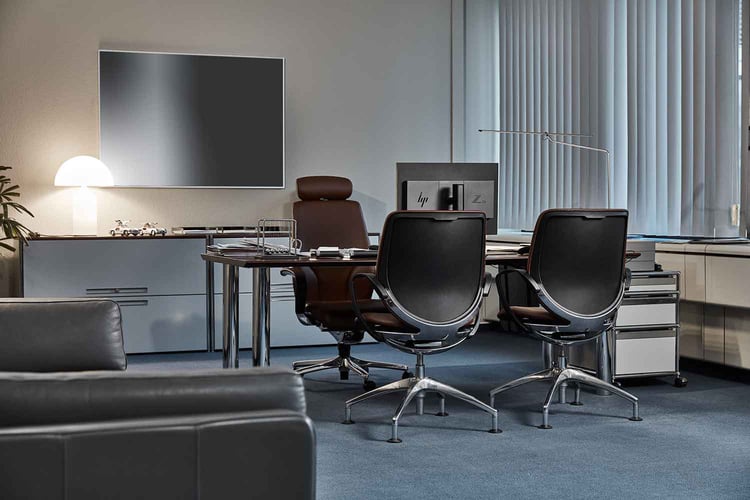 How important was it for you to find the right furnishing partner for this film, which is mainly set in an office?
Su Erdt: In Switzerland, the concept of product placement in films is not as highly valued as for example in the USA. Accordingly, finding the right partners is a complex process. Naturally, this is a key element in my field, set design – which makes us all the more appreciative of the cooperation with our partners.
How does an office chair influence filming? What can you say in this respect?
Su Erdt: Here, visuality takes precedence over functionality. We dove right in and put the chair through its paces. We had looked at a lot of offices in the USA and Europe in order to create the optimum setting for our film. The design was also essential in this respect. For example, we needed several camera settings for an executive chair as opposed to a normal office chair. At the same time, the camera's angle of view says a lot about the corresponding film scene. Consequently, the office chair took on a lot more importance than initially intended. The chair is a psychological moment, an image transfer to the protagonist, as it were.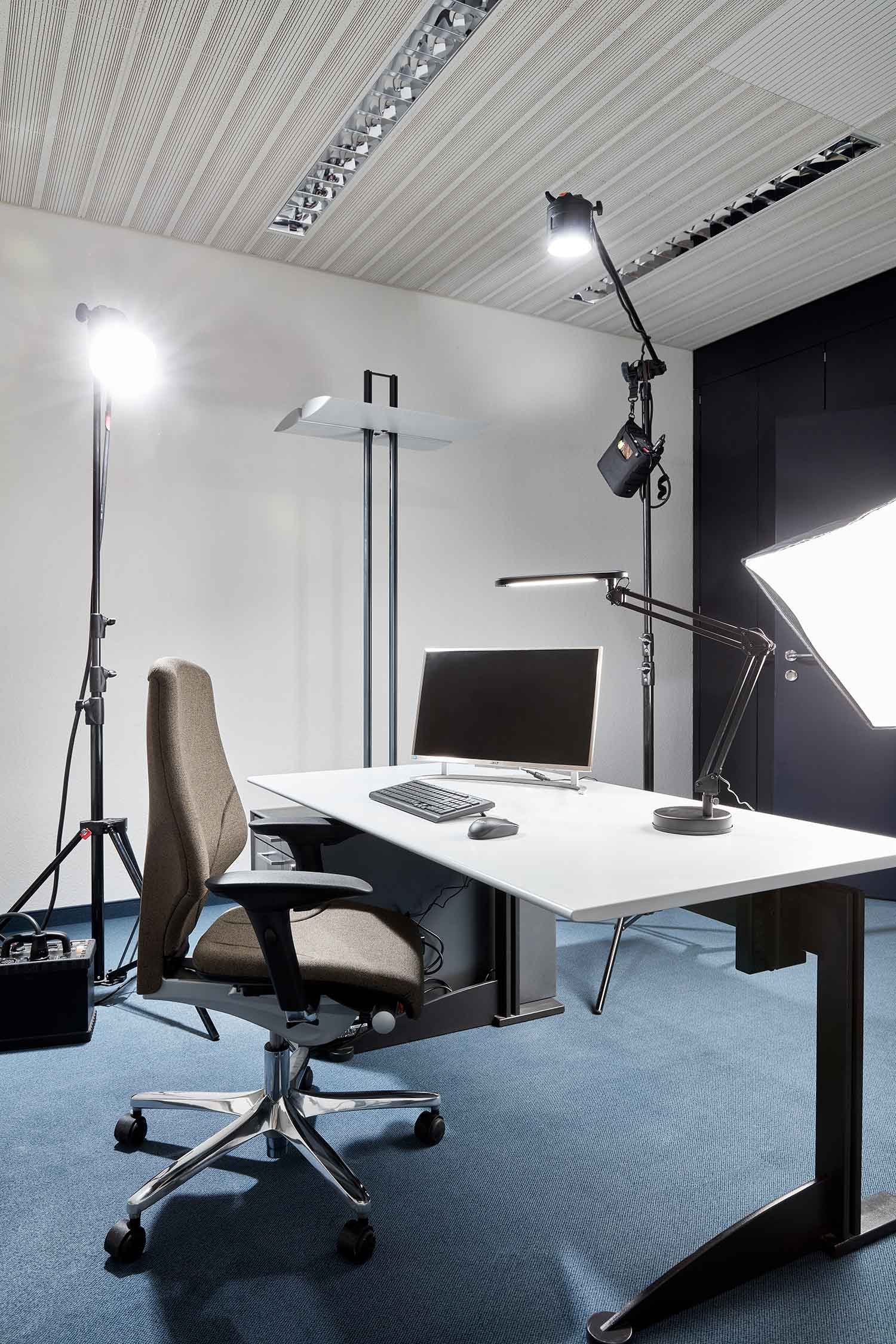 That sounds exciting. How was the chair used in other ways?
Sabine Boss: During post-production, we recorded the sound of the chairs, for example when you sit down or swivel in the chair. There isn't much noise in an office, so we took the sound recordings from the chairs and wove them into the sound design.
You have tackled a difficult topic. Values like human factors play a key role in the film. Was the film inspired by today's changing values?
Sabine Boss: The first decisive factor was the suicide of Carsten Schloter, the Swisscom CEO, who took his own life in 2014. I saw him as a successful manager, a vibrant, competent man, a 'pillar of strength'. And then wham – he takes his own life. Hard to believe! Shortly afterwards Pierre Wauthier, CFO of Zurich Insurance, committed suicide. As a result, we held talks on the executive floors of Swiss companies for almost two years and identified patterns. And this led me and my producers Michael Steiger and Anita Wasser to make the film.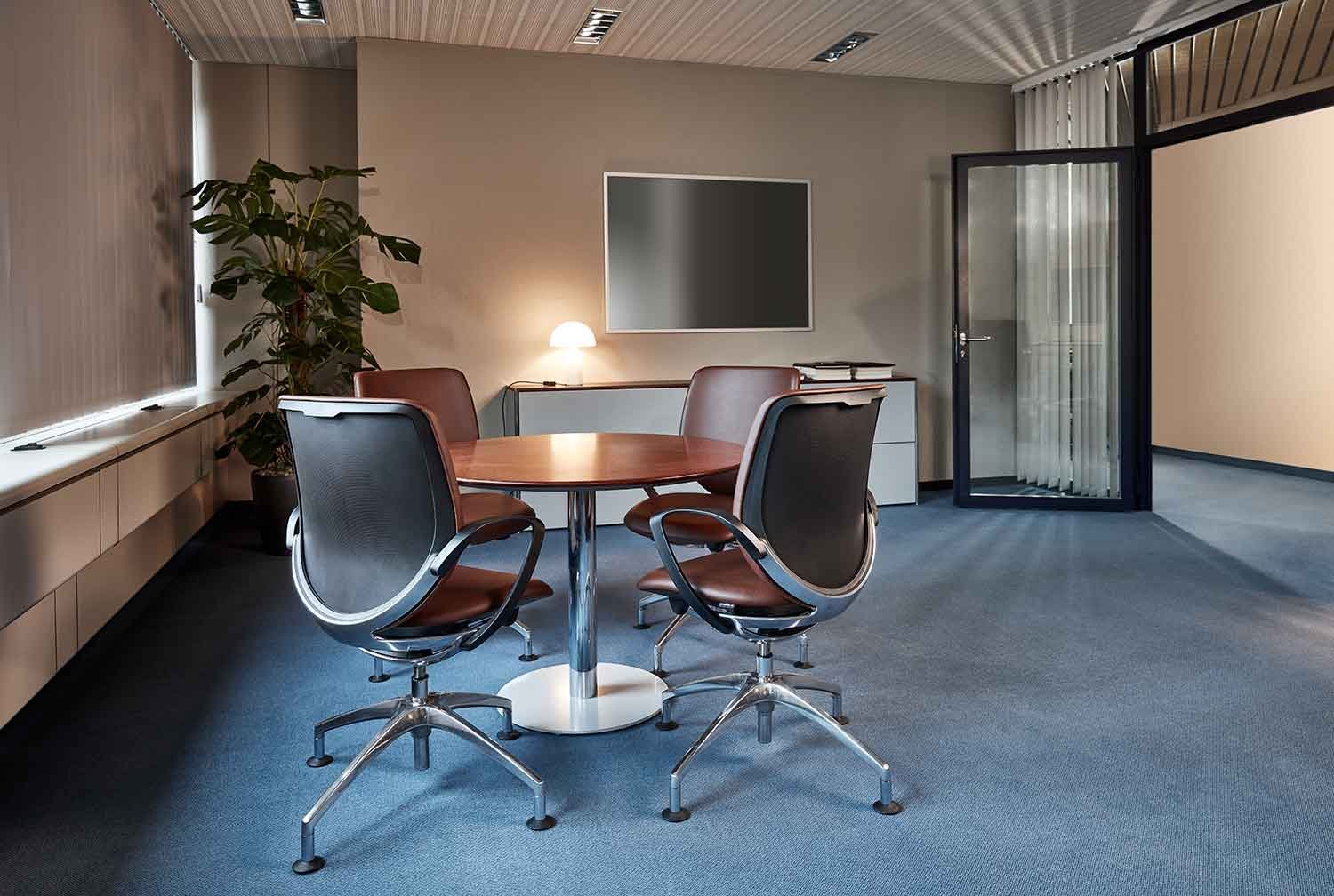 What is your concern, what must happen to ensure films are no longer made as red flag warnings?
Sabine Boss: 'Jagdzeit' is a film about Swiss economic history. We consciously avoided setting it in high finance, because such stories happen everywhere, not with million-dollar salaries. However the story is purely fictitious, because the dead can't talk. You can't question them after the last step, when they have taken the decision to end their life.
In my researches I had the impression that CFOs are loyal, committed people who strive to foster the well-being of the firm. Furthermore, unlike CEOs they also generally stay considerably longer with the firm – as in the case of Zurich Insurance, when Josef Ackermann was hired as a 'demolition expert' and subsequently wanted to turn the company upside down.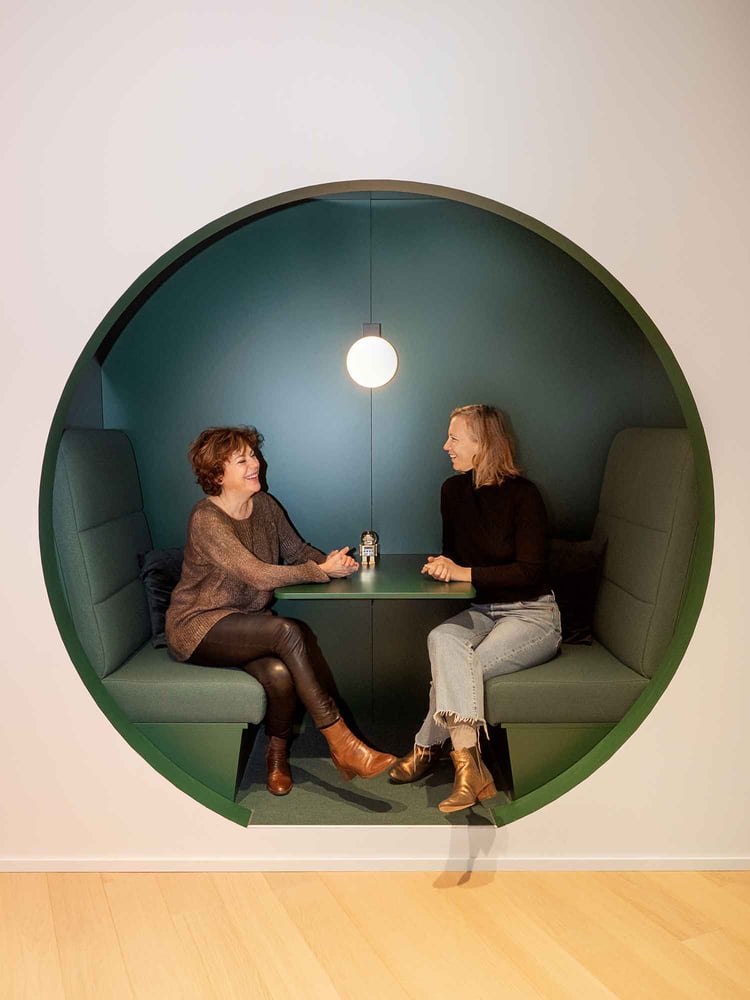 What is your message, your advice?
Sabine Boss: Take a closer look, take time to reflect! Enquire from time to time how others feel. Nowadays pressure at the work place can be very tough, and it's difficult to distance yourself and put the brakes on when you are overwhelmed with work and self-expectations, and loses the balance between private and professional life. So it's very important to have someone around you who just asks how you are feeling.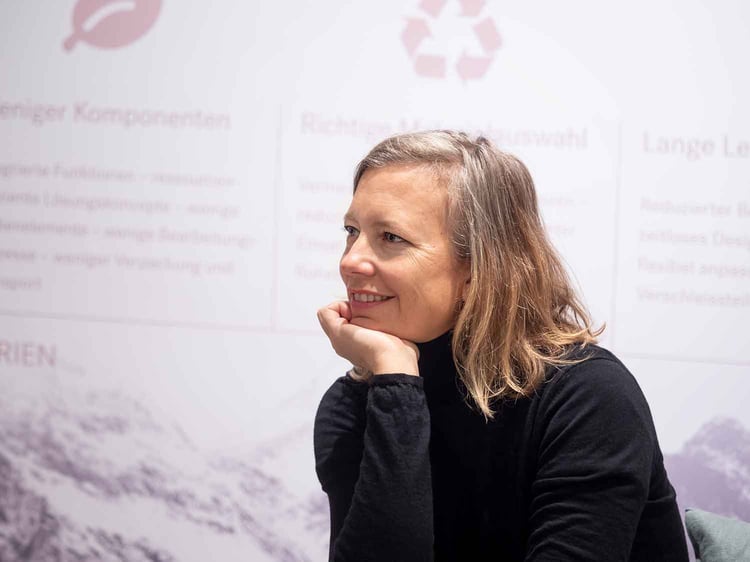 We interviewed Sabine and Su at our new House of Inspiration design centre in Zurich Switzerland. Now open to the public, You can find us at:
Flokk AG - House of Inspiration
Alpenstrasse 3
8152 Glattpark, Switzerland
Contact Number: +41 56 267 91 11
Flokk Meets…
'Flokk Meets…' is an upcoming series of events to be held at the Zurich Showroom, offering a unique set of activities centred around the many qualities of each of the Flokk brands.
If you live locally, and are keen to join us, drop an email to info-ch@flokk.com to join the mailing list, and stay up to date on our schedule of events.