In 1977 HÅG invited the Danish doctor A.C. Mandal to hold a lectureThe previous year he had written an article about chair design and chronic back pain. This led to a collaboration between HÅG and Mandal on the ergonomic chair 2000/Docs with a "fluid" tipping seat. Since then, HÅG has made its mark as a manufacturer of ergonomic office chairs.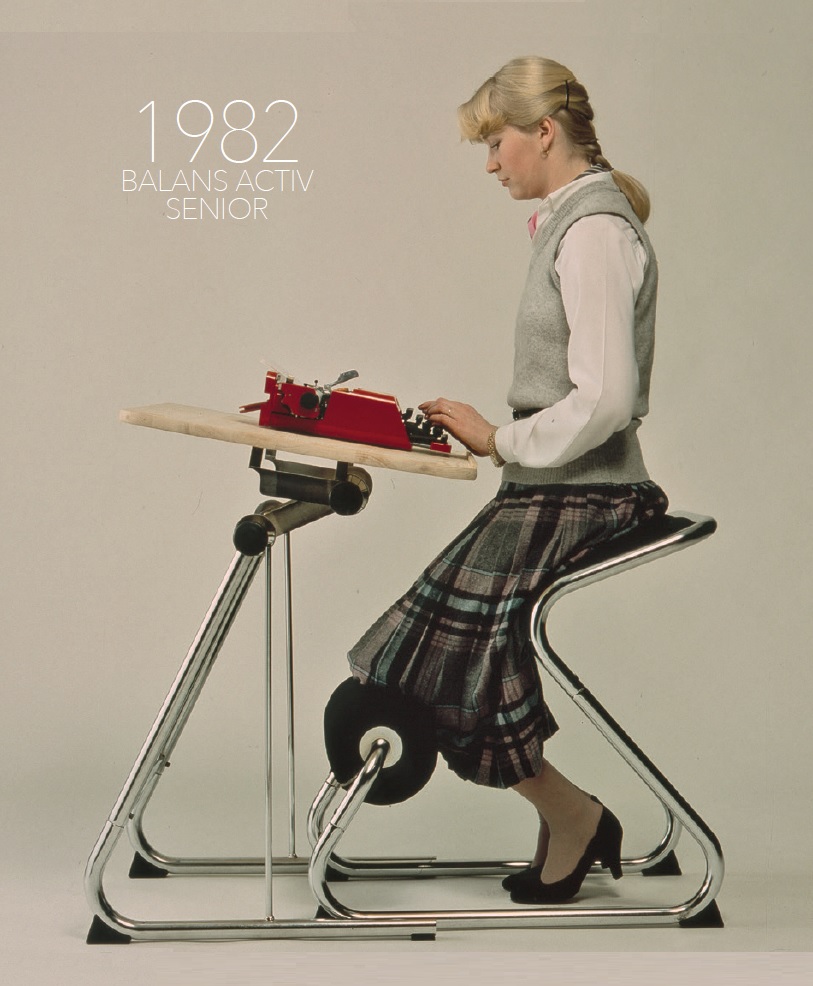 HÅG CAPISCO
Peter Opsvik's office chair

HÅG Capisco was in many ways the starting point for HÅG as an internationally focused design company. HÅG Capisco was innovative because of its sculptural form, but more importantly because it encourages a whole range of dynamic sitting positions. The chair has become a modern furniture classic, which on several occasions has been further developed, most recently in 2010 with the HÅG Capisco Puls.

CREATIVE WORKSHOP
In the mid-2000s, HÅG took yet another direction when 10 designers were invited to a creative workshop in connection with the start of the development of the chair HÅG Futu. This collaboration resulted in a scientifically founded mapping project of what HÅG wanted to address to the consumers with the new chair HÅG Futu. An important conclusion was amongst other things that one should carry on being faithful to the brand product HÅG, but in a more reduced design language.
Following the initial phase, Kode Design was invited to develop the chair further along with HÅG's product developers, in a project that lasted for more than three years. In 2009, HÅG Futu was awarded the Norwegian Design Council's Environment Award. The collaborative work has been carried on with the development of several office chairs, including HÅG SoFi (2012), which was developed in cooperation with Powerdesign and Frost Produkt.

---
This article originally appeared in the Winter 2017 edition of Share Magazine.