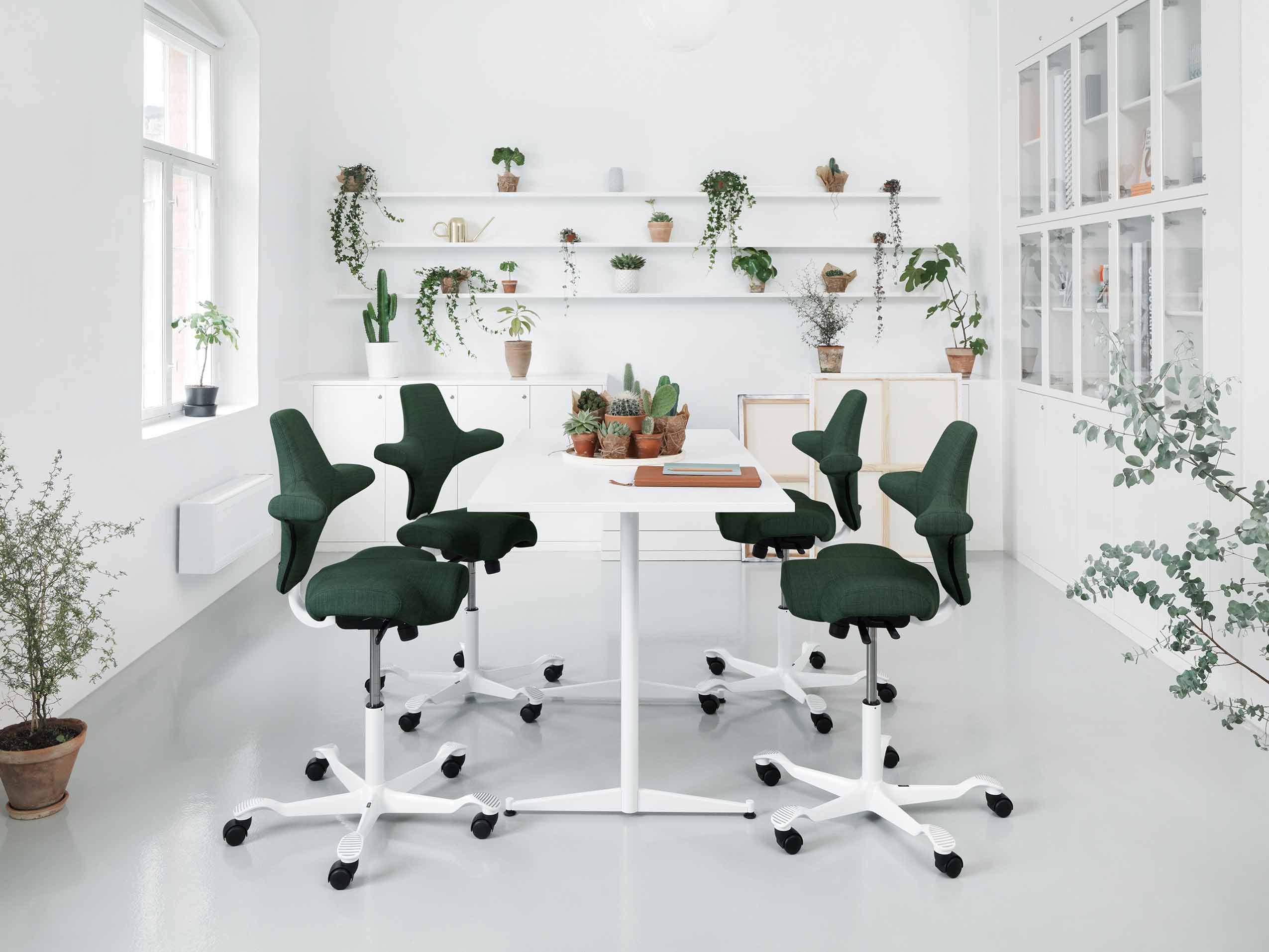 The irrepressible HÅG Capisco was presented with the Design Classic Award at The 2017 Federation of Norwegian Industries – Furniture + Interior Awards in Norway. Picking up yet another accolade to add to its long list of honours, this latest recognition confirms that the HÅG Capisco's unique design is as relevant as ever in the world of furniture design.
Withstanding the test of time
The HÅG Capisco is a design icon that continues to withstand the test of time. Inspired by a horseback rider's posture, its pioneering saddle seat and overall unique shape, offers endless ways to sit or half stand. This encourages you to vary your position. Front ways, back ways or sideways, whatever feels most comfortable next.
It was this combination of stylish aesthetics and life enhancing qualities that secured victory for the Capisco at the awards held by The Federation of Norwegian Industries in Oslo on the 27th April 2017.
Read - The story of a design icon - HÅG Capisco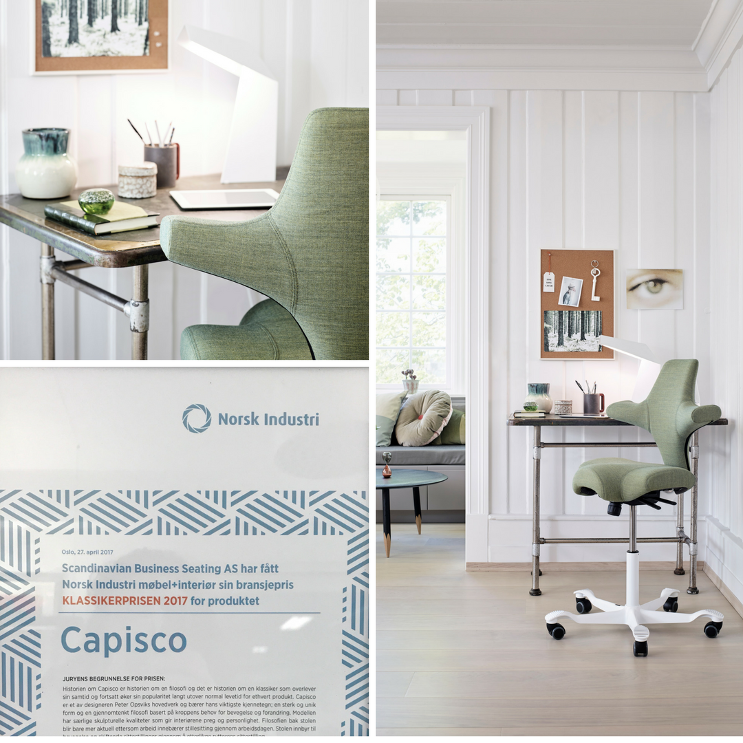 Jury's Verdict
"The HÅG Capisco story is about a unique philosophy and a design classic that withstands the test of time like no other product. It's one of Peter Opsvik's main designs and carries his foremost trademark; a strong and unique form based on the body's need for movement and variation. The HÅG Capisco has some sculptural qualities that bring character and style to interior designs. The philosophy behind the chair becomes ever more relevant as work life remains sedentary. The chair encourages you to vary your position, inspired by the horseback rider's posture."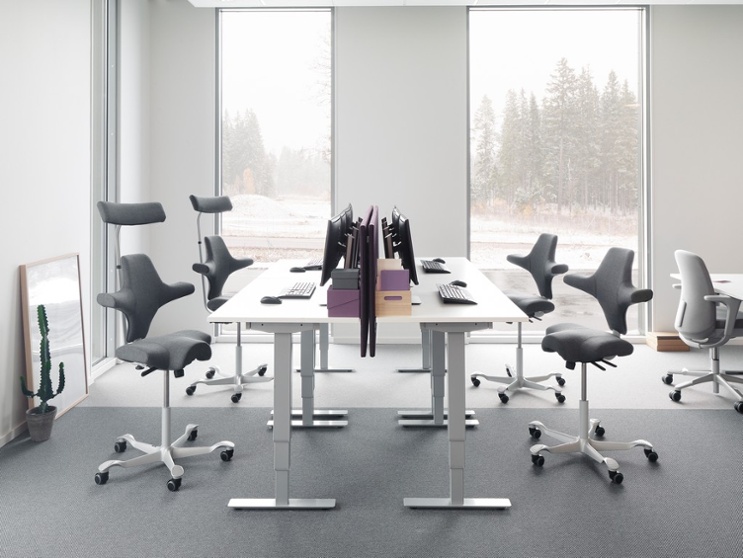 Despite being originally designed in 1984, there doesn't appear to be any slowdown in awards the HÅG Capisco receives, picking up three in 2017, including being named in the Aftenposten's top 100 Norwegian designs of the century.
The HÅG Capisco has undergone several updates, reducing weight and improving it's sustainability and carbon footprint, but the design aesthetic remains the same, And the philosophy behind it - with form following function - remains a key theme in the way HÅG design's to this day. Using an array of internal and external designers, HÅG continue to innovate and create lasting pieces of furniture which not only look good, but feel good too.
More Articles
How to choose environmentally friendly furniture
HÅG nominated for UN Climate Summit award