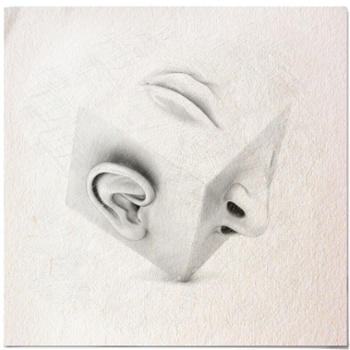 This year, challenge your senses at Clerkenwell Design Week with a range of playful and interactive encounters brought to you by HÅG and science communication and immersive experience design collective Hack The Senses.
From the 23nd – 25th of May, we invite you to our London showroom to take part in this unique experiential event at our London showroom as part of the capital's most important design event of the year.
"You don't perceive objects as they are. You perceive them as you are."
- David Eagleman
---
HÅG & Hack The Senses present:
Lekeplass - A playground to bend your senses
At Lekeplass - the Norwegian word for playground - we will create a space for visitors to slow down and playfully explore vision, hearing, taste, smell, and touch in their myriad interconnections. Over the course of 40 minutes, you will be guided through a series of challenges and games which are not just fun, but ask questions about our very perception of the world around us.
Stacey Turner, Digital Strategy and Content Manager, Europe at HÅG said "All domains of design, from architecture through fashion to product and interaction design exploit the characteristics and organisation of our sensory system in order to create aesthetically pleasing and functionally intuitive outcomes.
"At HÅG we believe that the way of characterising good design is to say that it is not only beautiful but seamlessly conforms to our needs. From the spaces we inhabit to the tools and services we use every day, our world is constructed around our sensory abilities. Detached from functional utility, this project seeks to highlight the process of perception and how we come to experience the world around us."
Hack The Senses Founder, Imre Bard said "Ordinarily, we take for granted the world, as it is presented to us through the senses. At Lekeplass, we seek to direct attention at perception itself, by disrupting our usual perspectives and challenging visitors to use their senses in unfamiliar ways. From prismatic goggles to a VR out-of-body experience, it is an opportunity to re-examine our relationship to the perceived world."
HOW DO I TAKE PART?
Although free, this will be a ticketed event, with timeslots allocated on a first come first served basis once tickets become available in April.
If you want to be first in line, simply register your interest via the link below, and we will drop you an email 24 hours before tickets go on general release, so you wont miss out.
Several of the experiences involve 2 participants working together, so if you have someone in mind, share this link and get them to sign up too.
Registration is no longer available, thanks to everyone who took part!
Posted by
Stacey Turner on 10-Apr-2017 23:33:00