Flokk's 'House of Inspiration' is our first showroom in Switzerland, a masterful combination of Nordic Design and eclectic Zurich themes, highlighting the many designs from the Flokk House of Brands like never before.
Officially launching last week, our new showroom is a celebration of the rich variety of designs on offer from across the Flokk brands, displayed in a unique and playful way, inviting visitors to explore the environment to learn more about what each brand has to offer.
As well as learning about the brand philosophies, visitors can experience our designs in a wide range of home and work environments, from intimate meeting rooms to large boardroom settings, individual to open plan desking, as well as more social or homely settings.
Speaking about the design, Marijo Butkovic, Country Manager for Flokk Switzerland said:
"Like a jigsaw puzzle that represents the entirety of a professional furnishing project, each of our integrated brands has its place.
To represent and show exactly that, it was important for us to create a place physically as well, a place that reflects our passion for designing workspaces and becomes a place where each brand finds its home."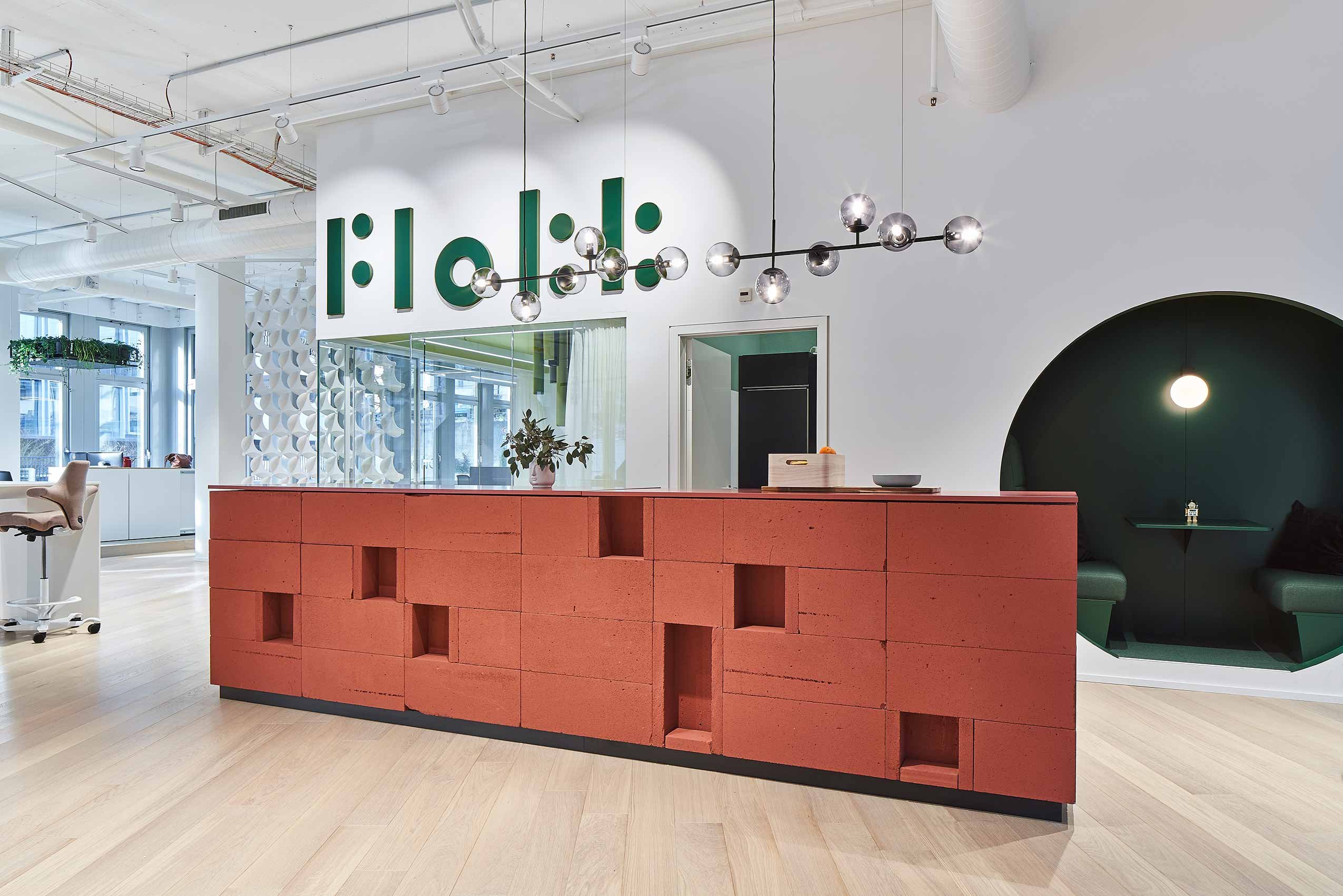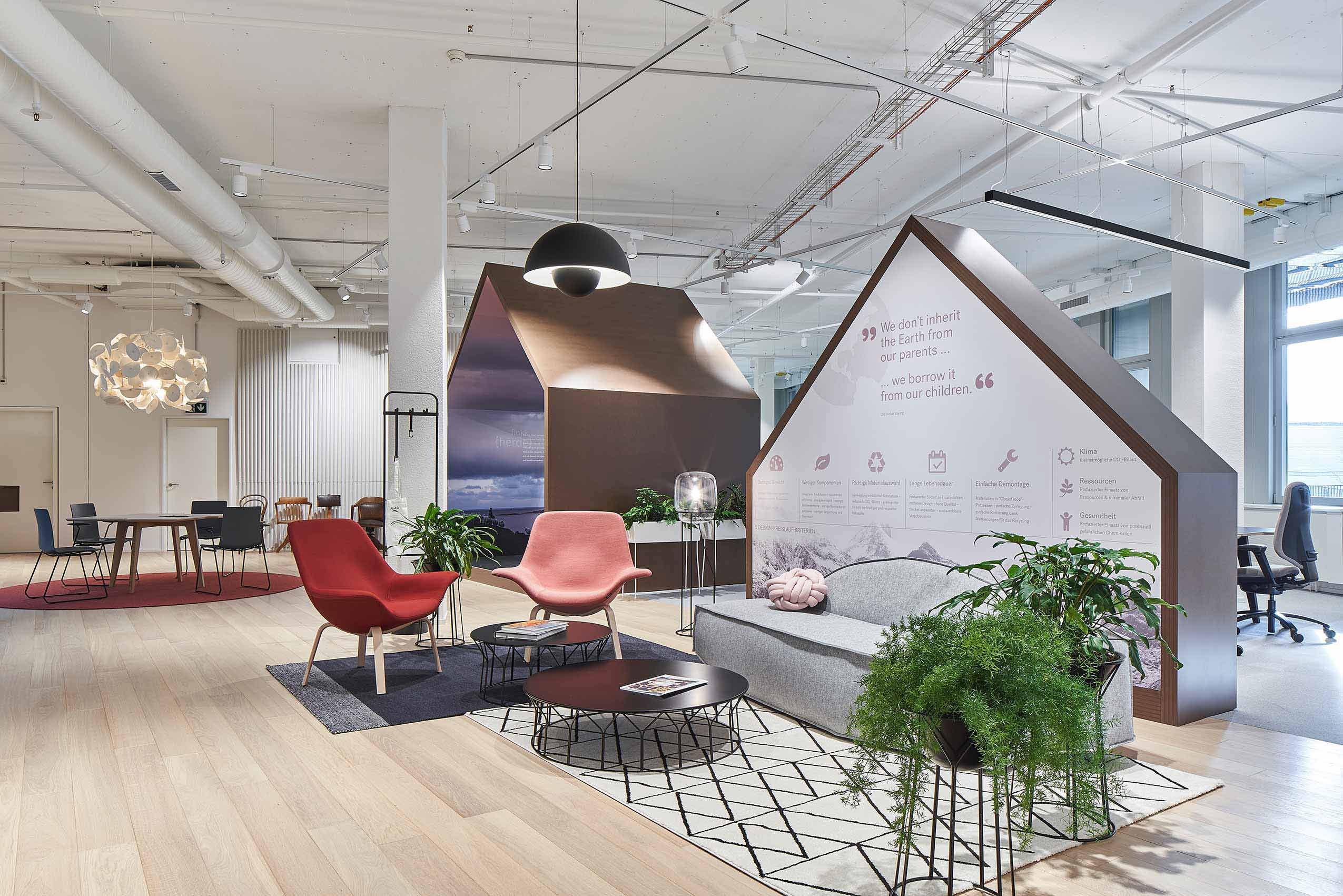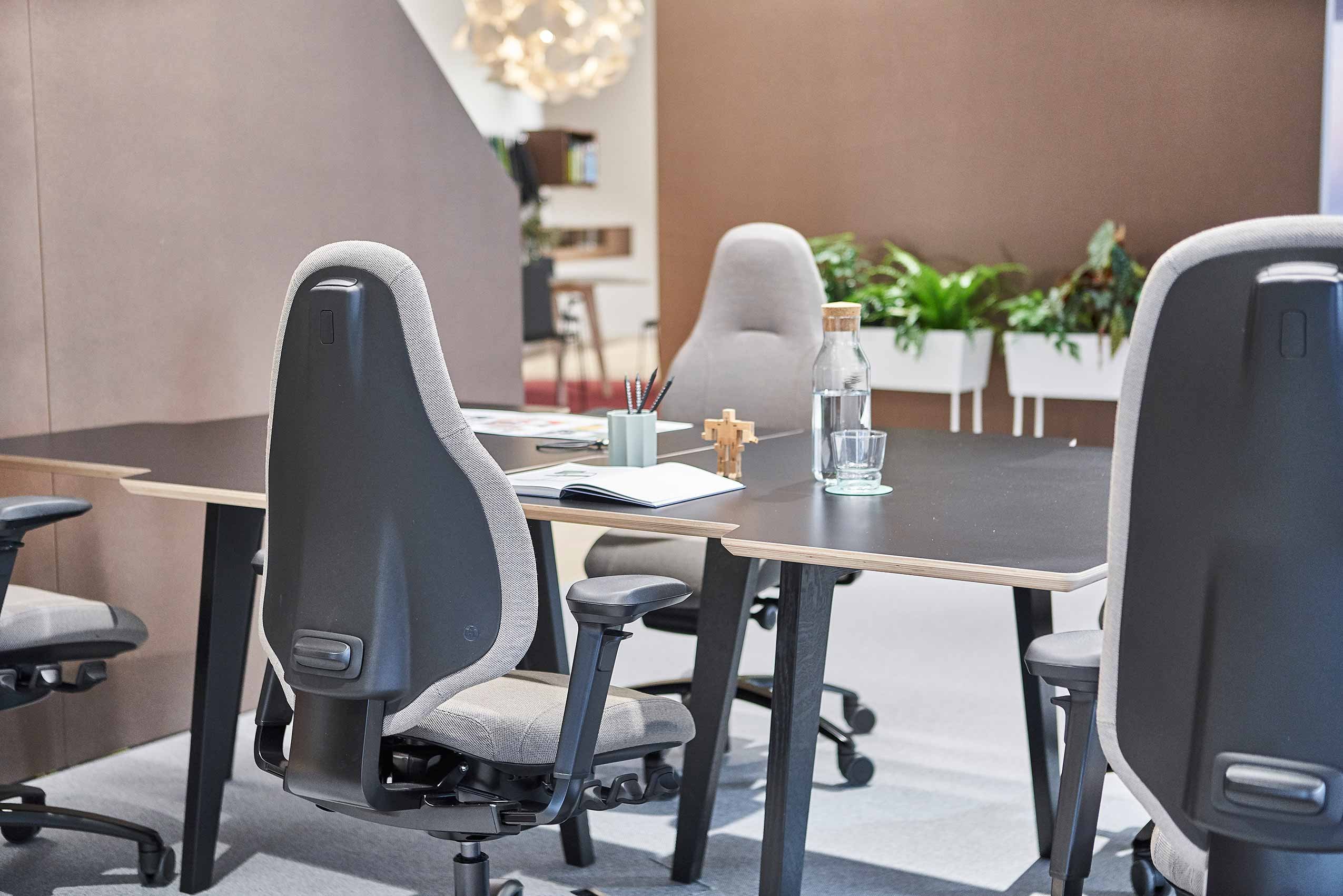 Covering 600m², the new showroom, designed in collaboration with Mint Architectures, combines the Scandinavian design tradition with urban Zurich trends. The sustainable Nordic design concept combines the airiness with the dynamic, urban world around Zurich. In order to combine this, a common theme was found in the form of wooden houses that stand in the middle of the showroom. These are prominently displayed with the history of Flokk. They symbolise our values, strongly anchored in sustainability and innovative solutions.
Working with specialists Workplace Architects the selection of materials which form interior structures was chosen very deliberately. Firstly, very rough surfaces feature to create the rough Nordic design. At the same time, many natural elements complement the overall aesthetics with Flokk designs displayed in a very targeted and well-considered way. The result is a bright, open atmosphere that is very inviting.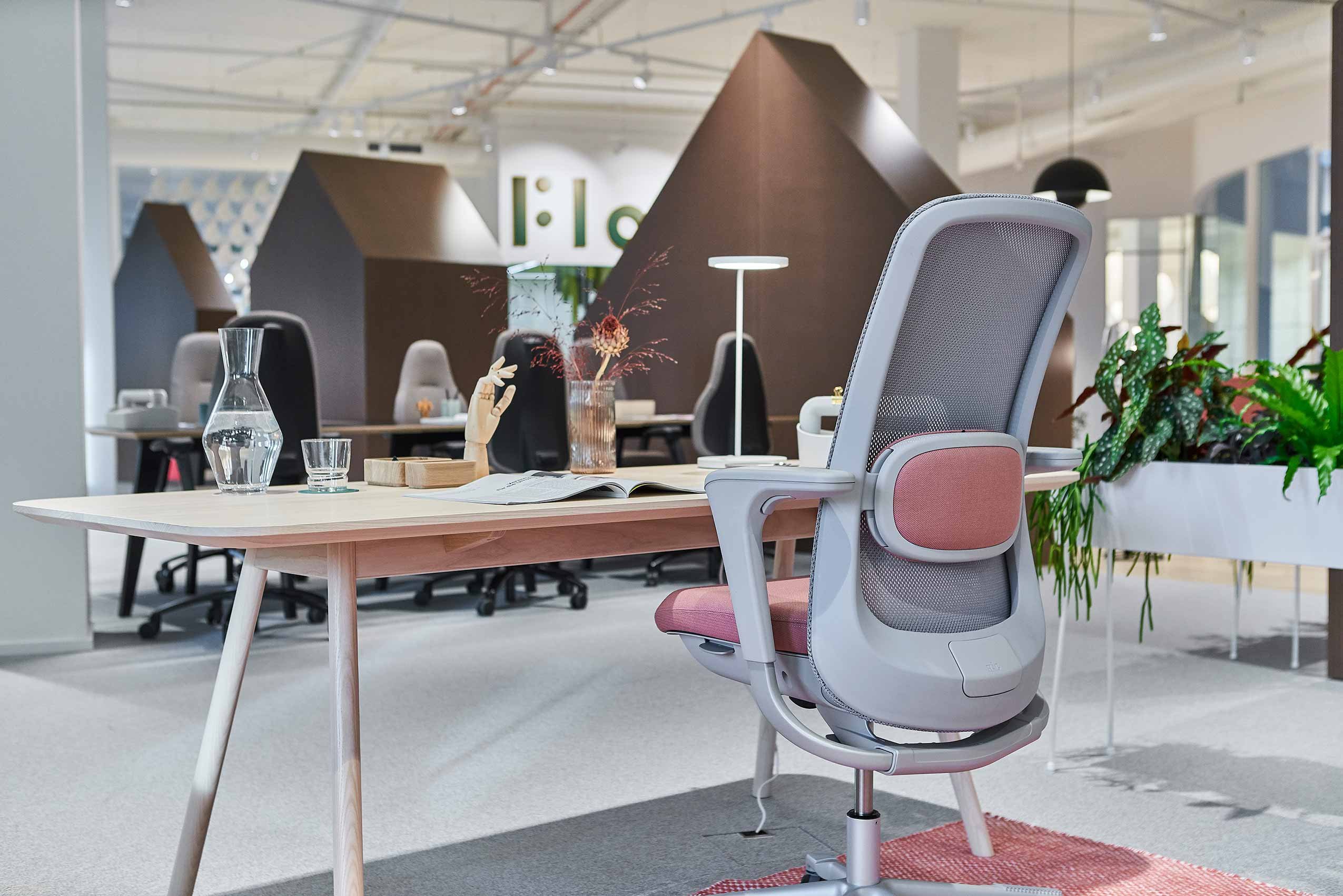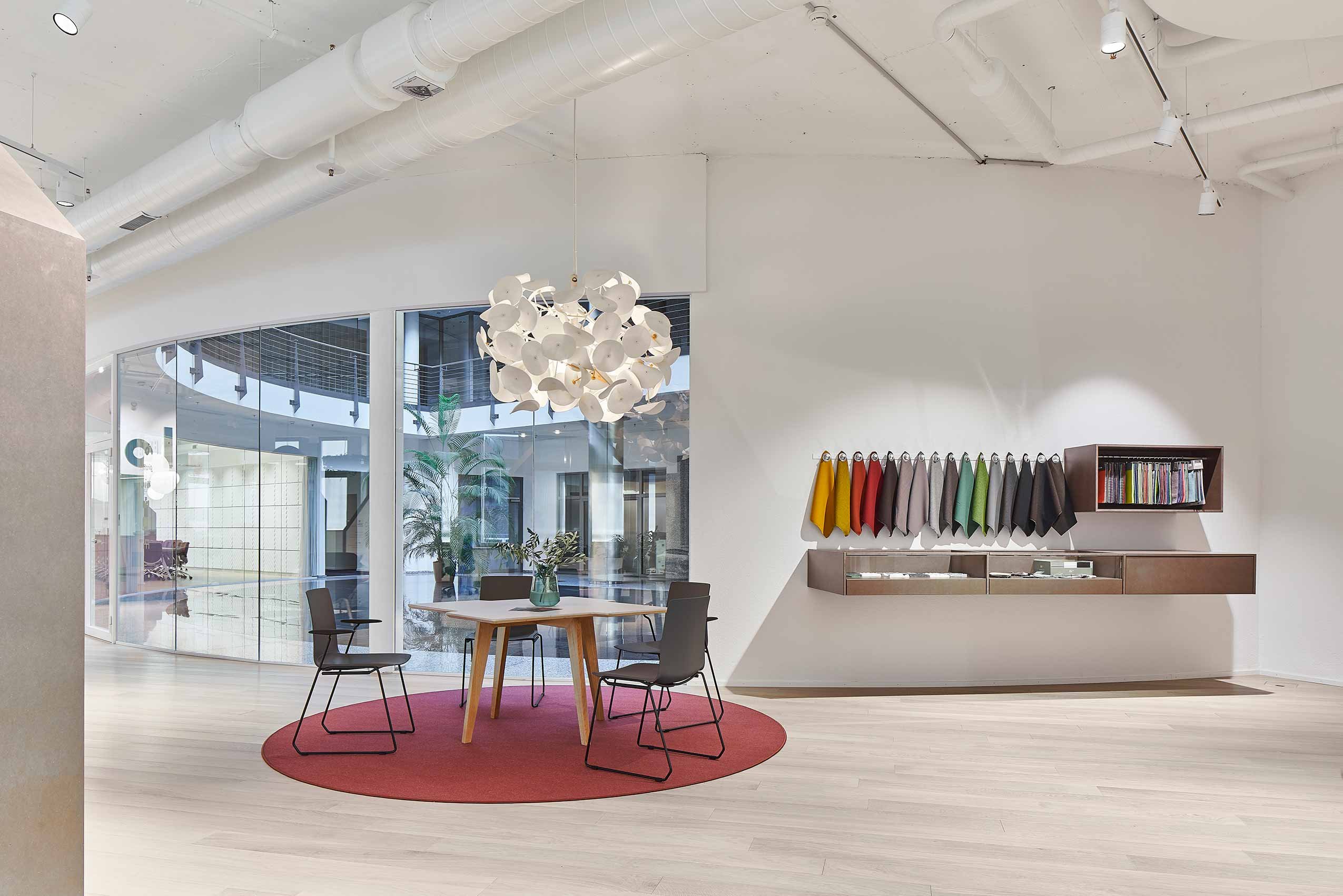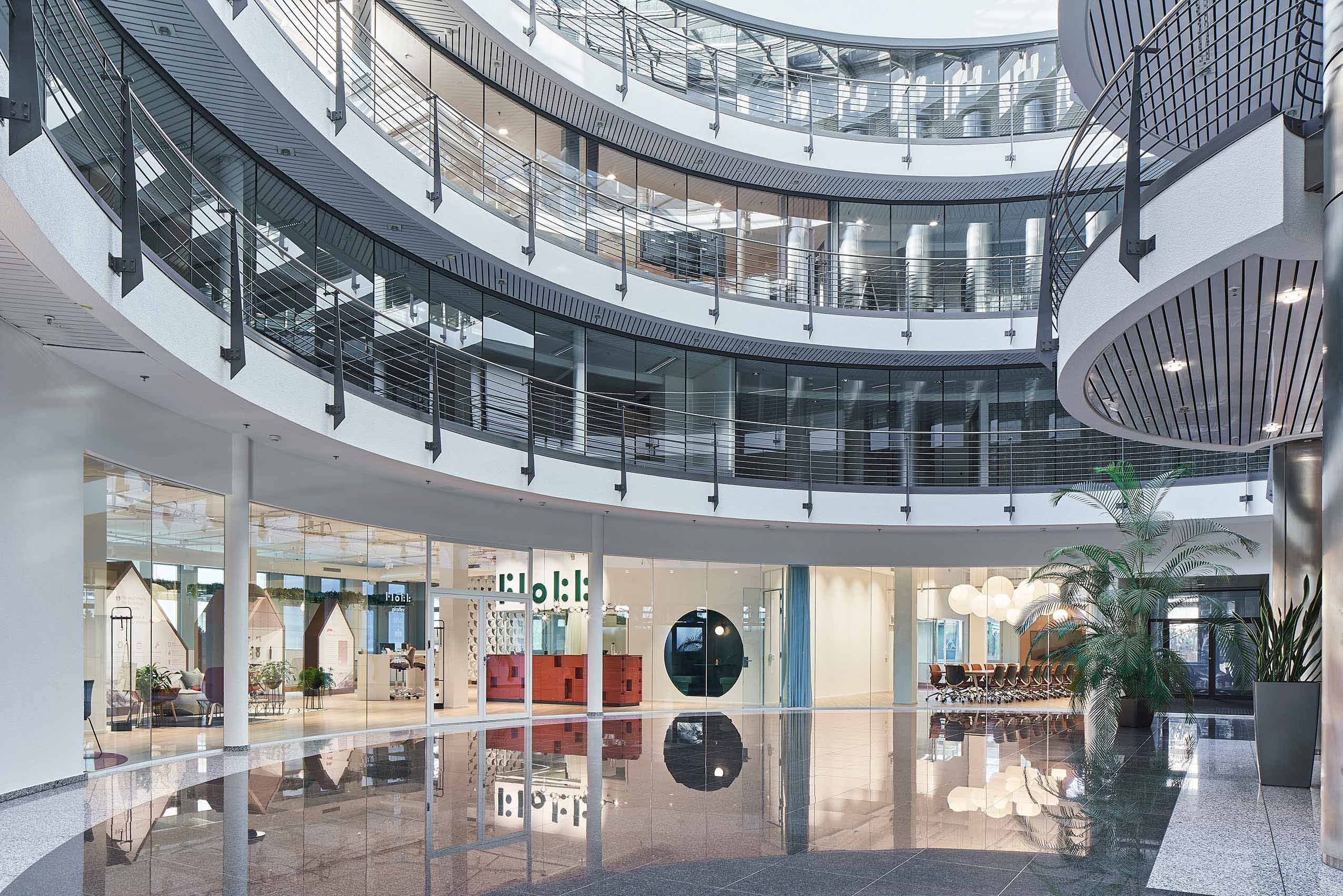 Visit today
Visitors to our showrooms are always welcome.
You can find us at:
Flokk AG - House of Inspiration
Alpenstrasse 3
8152 Glattpark, Switzerland
Contact Number: +41 56 267 91 11
Flokk Meets…
'Flokk Meets…' is an upcoming series of events to be held at the Zurich Showroom, offering a unique set of activities centred around the many qualities of each of the Flokk brands.
If you live locally, and are keen to join us, drop an email to info-ch@flokk.com to join the mailing list, and stay up to date on our schedule of events.