2017, much like 2016, has been an eventful year. France has a new President, at the head of a political party barely a year old. The United States has a President with no previous political experience at all. Technological advances continue to change the digital landscape on a daily basis.
Economic woes, the refugee crisis and continued concerns over the environment are all big issues which continue to dominate, and have a rippling effect on the way the entire world works.
All of these factors will have an impact on the way facilities managers carry out their duties, but one thing remains the same; the need to 'do more with less' and continue to effectively run an organisation's facilities in order to maximise productivity and output.
In a series of blog posts, we will be dissecting the issues that FM's are likely to face over the next 18 months and how to equip yourselves to come out on top in this increasingly hostile environment. Today we look at the very air you breathe, how it can have a stifling effect on productivity and well-being in your office, and ways you can ensure a healthy happy workforce.
The Climate
A cursory glance at the Real-Time World Air Quality Index shows that almost all major cities in the world experience dangerous levels of pollution in outdoor air. Statistics show that there were over 400,000 premature deaths related to high levels of PM2.5 in the atmosphere in 2012 alone, and this figure will only have risen since. Efforts to tackle air pollution are quickly gaining traction, with a recent Mayor's consultation in London over plans to crack down on air pollution in the UK receiving a record number of respondents and more than 70% of residential support over new plans.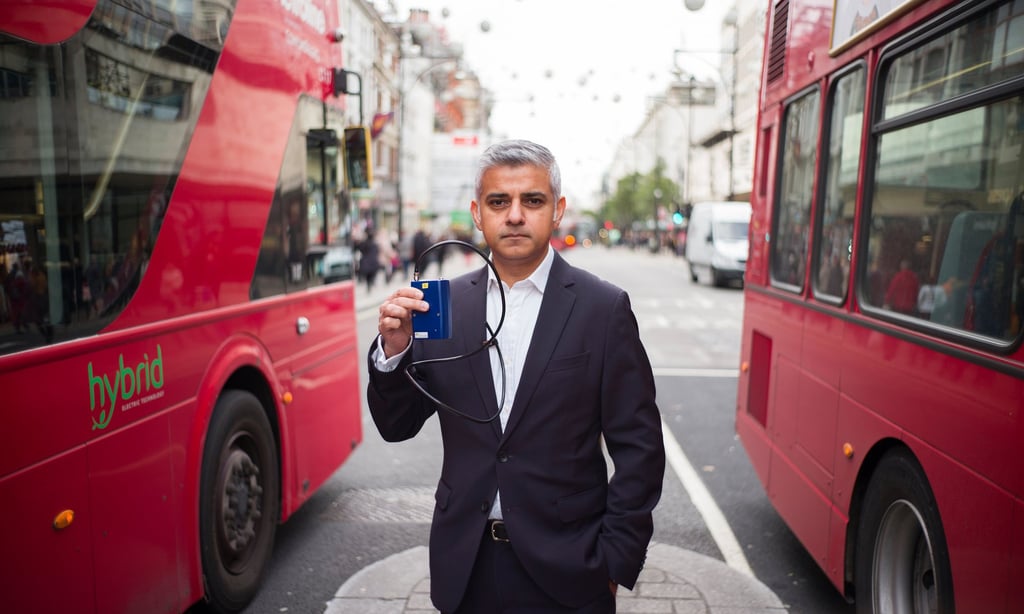 Part of the London Mayor's plans to improve outdoor air quality is to levy extra charges on the most polluting vehicles | Photograph: Graeme Robertson for the Guardian
Speaking last year, Mayor Khan said "Both the previous Mayor and the government failed to get their act together to meet legal pollution limits and that's why I have put forward some bold, hard-hitting measures to tackle this issue head on. I will consider the consultation findings in more detail before deciding on the next steps."
Air pollution isn't anything new though, and since the 80's offices have favoured a more isolationist approach, with IAQ joining the broader indoor environmental quality (IEQ) management program. The entire ecosystem of an office, which includes temperature, humidity, light and sound, has to be meticulously managed to safeguard the health comfort and performance of occupants. But is it working?
A recent survey by YouGov found that 70% of office workers believe that poor air quality is directly affecting their productivity and well-being, with similar amounts of people recording either fatigue or a lapse in concentration for the same reasons.
These startling statistics suggest that getting Indoor Air Quality (IAQ) right is one of the biggest challenges facing FM's today.
But what can be done to buck this trend?
Energy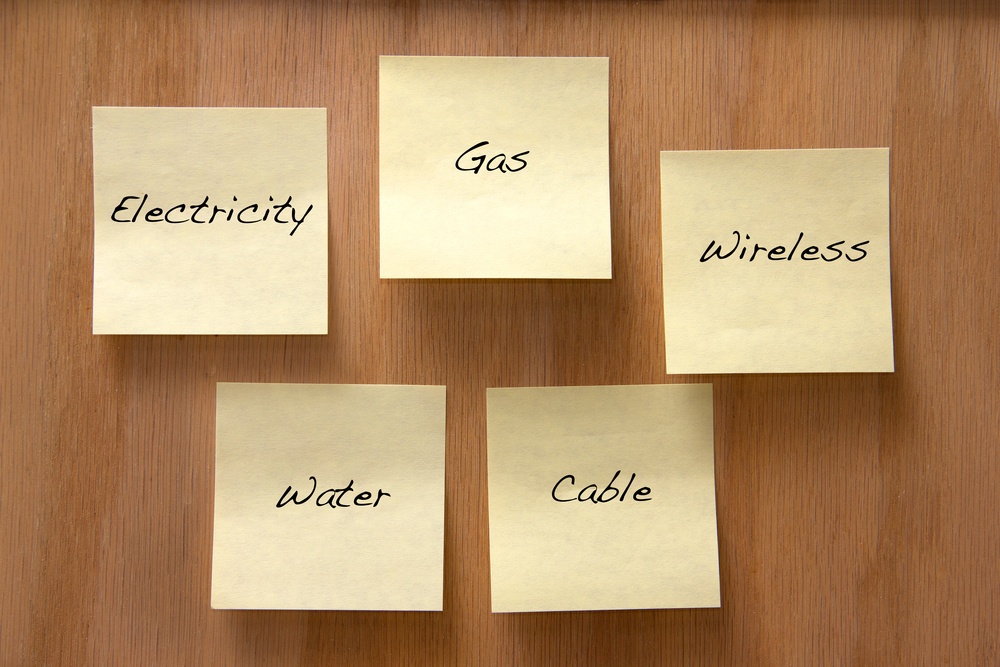 Part of the problem arises from the fact that when it comes to IEQ, a facilities manager's performance is too often assessed on energy efficiency and utility bill savings as opposed to health and well-being. Targets are given, and with ever increasing energy prices, something has to give. It's important to remember that whilst saving money on energy bills, you may end up losing twice as much money through sick days.
Even when you look at savings you can make by being economical on utility bills, a significant portion of facilities managers surveyed felt that implementing their best energy options would only save them 10%. Forecasts suggest that energy prices will continue to rise in the foreseeable future, and this will be a major battleground in cost savings.
Get assessed

Bearing this in mind, if you aren't sure if you have IAQ issues, the simplest method is to get assessed. Most new builds will have this done as standard, but if you work in an older building this might not be the case. You might have certain areas in your office that have poor airflow, with stale air or toxic air building up. An assessment will find these areas and suggest ways of eliminating them.
BREEAM is the world's leading sustainability assessment method for master-planning projects, infrastructure and buildings. The assessment process evaluates all aspects of the D&B process and ensures that an offices IEQ is an integral aspect of the building.

The WELL Building Standard is another performance measure, which allows the health and well-being of the occupants to be the central issue in design and construction. Check out this article from Simon Wyatt of Cundall Engineering, who previously guest blogged about delivering Europe's first WELL certified building.
Check the thermostat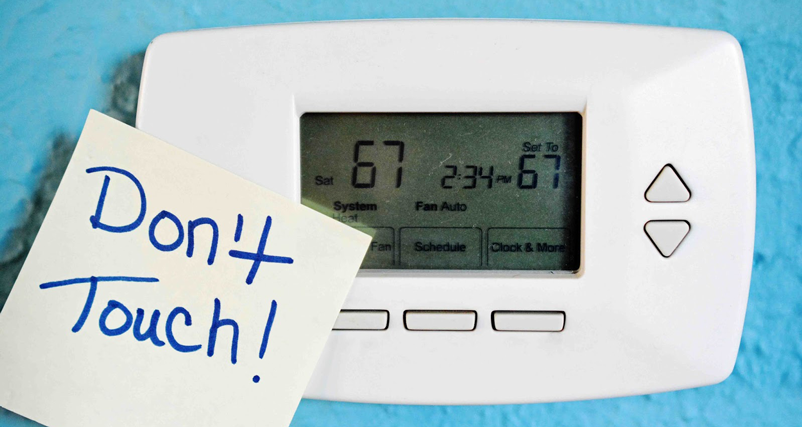 As mentioned above, IAQ falls into the broader category of IEQ. Complaints about one will lead to another, and as most managers know, occupants who are uncomfortable with the building temperature tend to have lower tolerances to other building-related environmental comfort issues. Evidence suggests that many offices are failing to provide adequate temperatures for their employees.
The Leesman Index, which is an office performance indicator, has found that temperature control is the third most important feature of a working environment, with an 80% importance rating, only behind chair (91%) and desk (92%). However, the average satisfaction rating for temperature controls is 28%, which suggests that a huge majority of employees are unhappy, and more likely to complain about other issues too. Spending time working on the right solution to the heating will go a long way in improving your workforce's general well-being.
Avoid Chemicals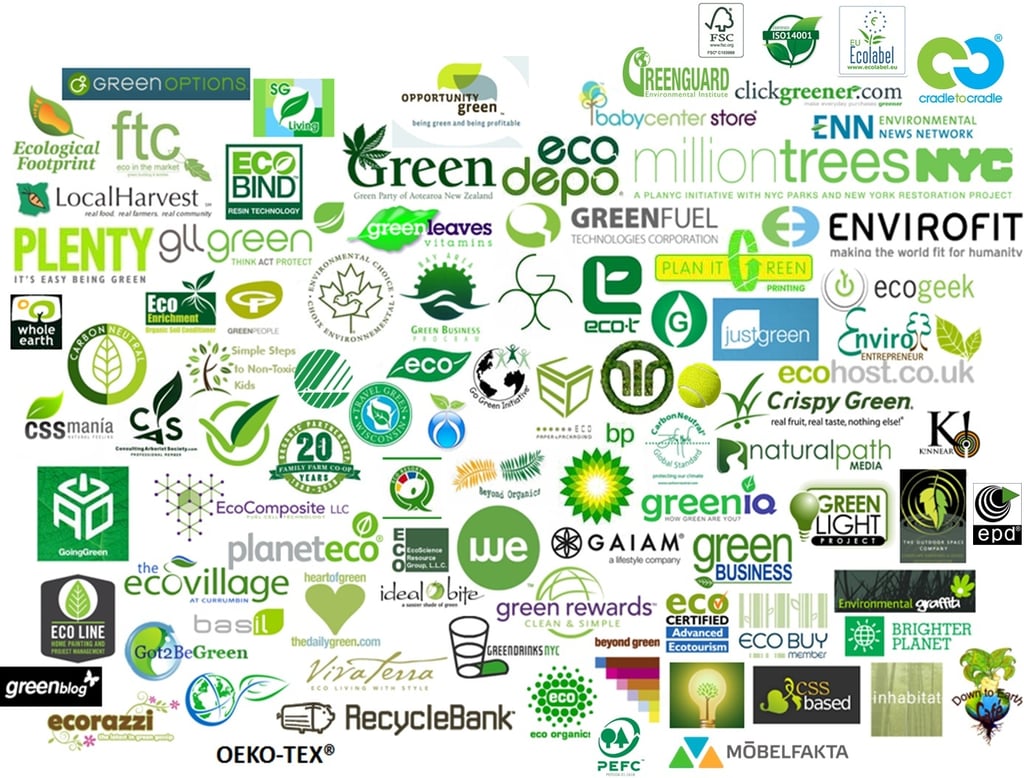 As most facilities managers know, furniture is a common culprit for disrupting IAQ due to many of the materials involved containing Volatile Organic Chemicals (VOCs). These pollutants can either be irritating or toxic, particularly to people with chemical sensitivities or respiratory illnesses. Adhesives in chipboard often contain formaldehyde, a known carcinogenic. It can also be found in coatings, as well as methylene chloride and butyl acetate, which can prompt headaches or dizziness.
Times of refurbishment or refitting can be particularly disruptive, with fresh furniture out of the packet not having had time to 'off-gas' a period after production for the furniture fumes to dissipate. Different chemicals have different time frames for this, with some still detected up to 12 months after manufacture.
Sourcing products which contain low or non-emitting finishes, components and upholstery is the best solution to combat this issue. Searching for furniture which has been certified by GREENGUARD is a good first step. An industry-independent organisation, the GREENGUARD Environmental Institute hand certifications to products which meet strict chemical emission limits and are deemed totally safe for use in indoor office environments.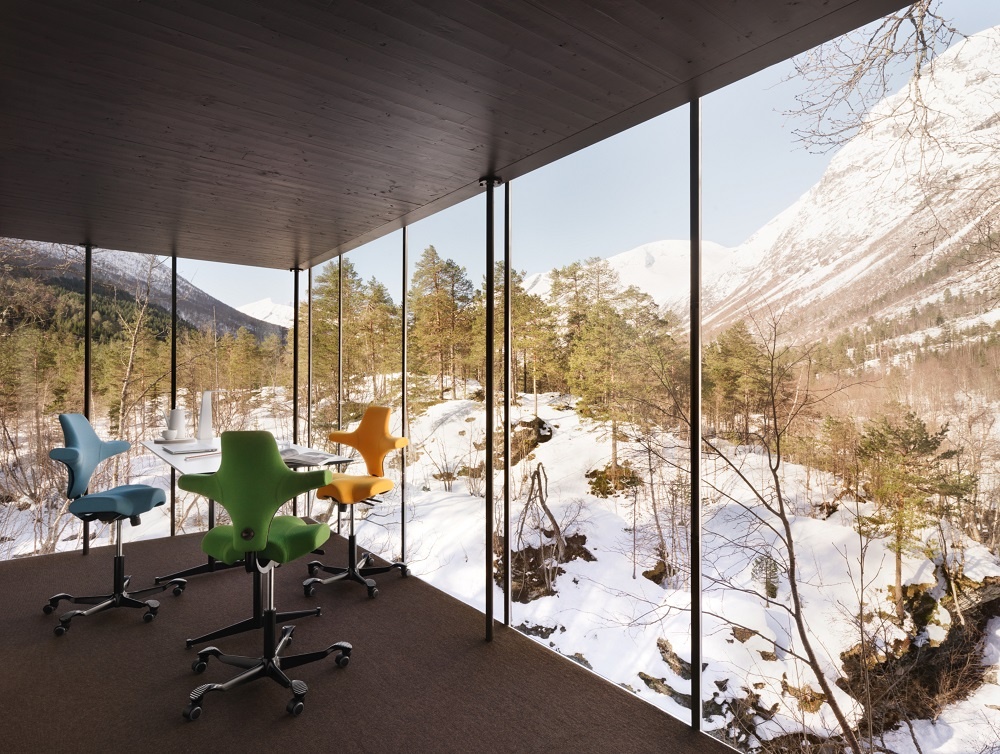 A majority of products across the Flokk brands are GREENGUARD certified, with those that are not being phased out. Other certificates to look out for include OEKO-TEX® "Confidence in textiles" label, and the Nordic Swan Ecolabel (The HÅG Capisco(above) was the first task chair to receive this certificate in 2010), which respectively test levels of harmful chemicals in fabrics and the environmental impact of a product throughout its entire lifecycle.
If you do have a refit with VOC emitting furniture, airing them out is your best tactic to keep IAQ at a safe level. But with some VOCs taking up to 12 months to completely dissipate, this may not be a realistic option.
UVC Technology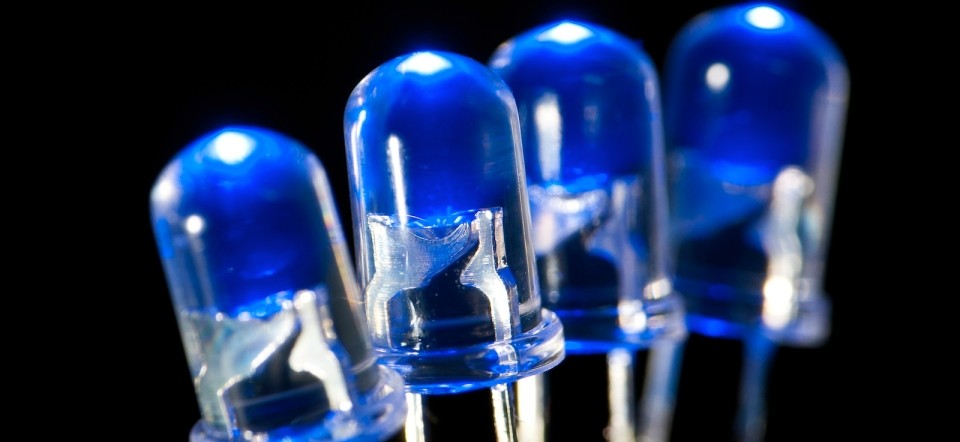 Ultraviolet radiation sounds scary, but it has been used since the early 19th century to kill microorganisms that cause bacteria, mould and viruses and was highly influential in eradicating Tuberculosis in the 50's. There are several types of UV light (seen here!) and UVC is the one we are talking about here. Incorporating UVC tech into your HVAC system is a cost-effective solution which can improve IAQ, and also enhance the performance of other HVAC systems, providing energy savings too.
How it works
In the natural world we are not affected by UVC. With a wavelength range of 100-280nm this short-wave radiation is completely filtered out by our ozone layer and atmosphere. Created artificially using ultraviolet germicidal irradiation, (UVGI) photonisers can be used to break down mould bacteria and viruses.
Many countries insist that high risk buildings such as hospitals have UVC devices and it is increasingly common globally.
Switch it up
Whilst it won't improve air quality, getting people moving will help lower health issues caused by IAQ. If employees are compelled to move around the office during their working day, they are less likely to get caught in a bad spot of air, will give their body some much needed movement, and increase their general well-being. The ability to go outdoors and get some fresh air is also something that should be encouraged if the surrounding area is not polluted.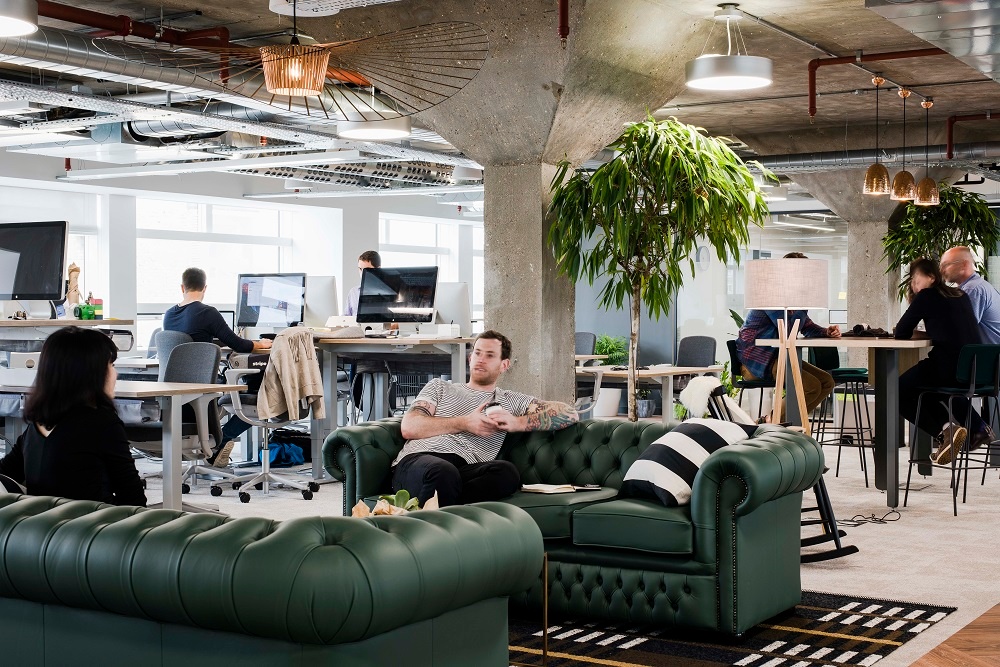 To achieve this you can incorporate different environments into your workplace. Breakout and collaboration rooms, inviting rest areas, and most importantly somewhere to eat at lunchtime. A recent study by Plantronics found that 2 in 5 people eat their lunch at their desks with 3 out of 4 workers only leaving their desks to make tea and visit the toilet. Steven Ward, executive director of not-for-profit group UKactive, said "Sedentary office environments are harming the health of millions of employees every day." For ideas on creating different workplace environments, check out our workplace inspiration lookbook here.
Tangible results
Ensuring good air quality in your workspace is vital for the well-being and ultimately productivity of your employees. A recent Harvard study showed that those who work in a well ventilated office with below average levels of indoor pollutants and C02 consistently score higher cognitive functioning scores than those who work in offices with "typical levels". These tests, particularly in areas such as responding to a crisis or developing a strategy show that IAQ should be a top issue when assessing the state of your office.
---