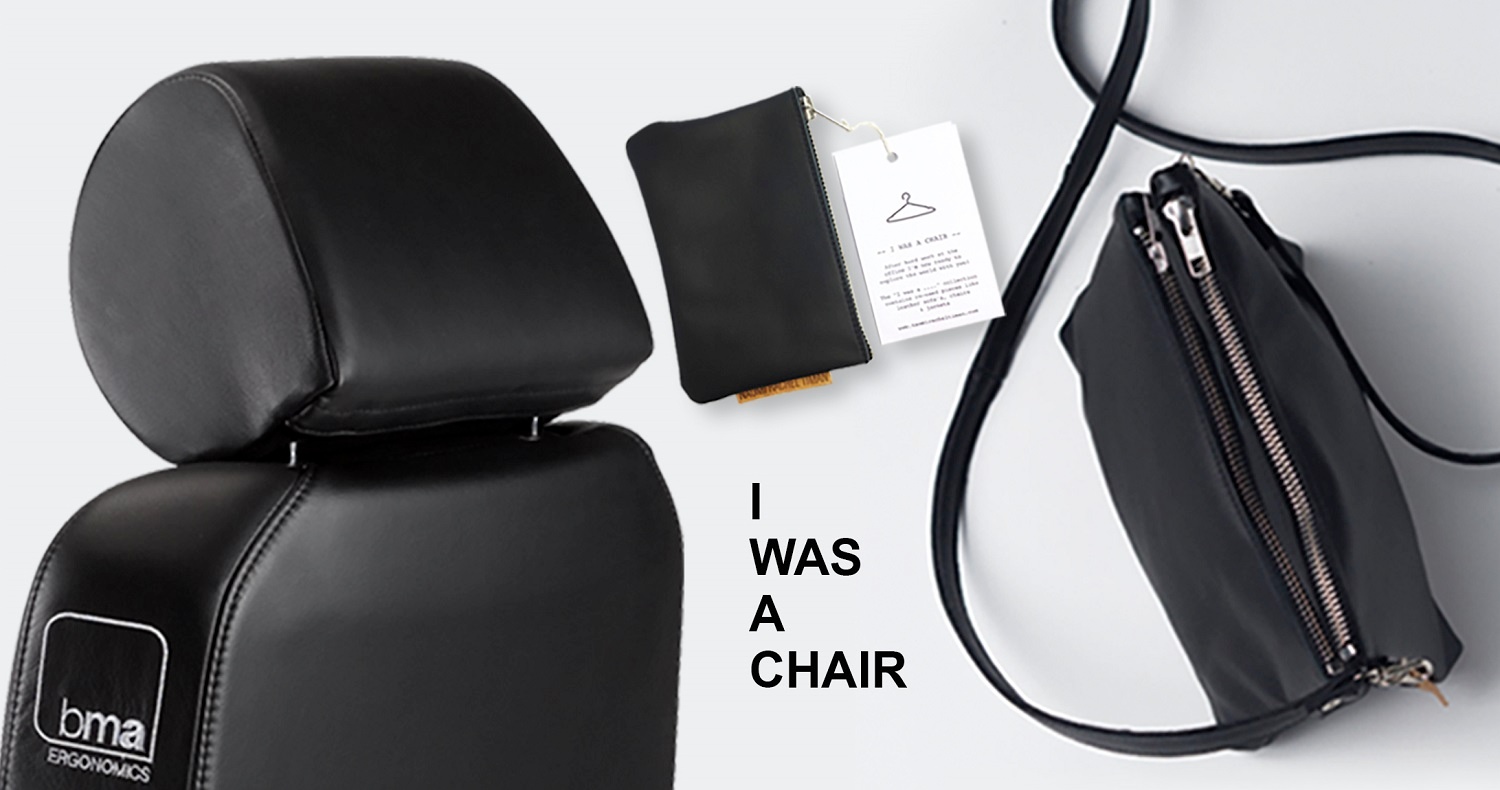 Axia office chairs are available in various configurations, colours and fabrics. Meeting the demands of your work conditions, preferences and house style. After you have selected the right Axia office chair, it is hand-upholstered and carefully assembled in one of our factories.
From a piece of fabric or leather, the patterns are cut for the seat and back of the Axia office chair. This is done as efficiently as possible, to get as many parts from one piece as possible. Nevertheless, upholstery always produces cutting waste ... This cutting waste – together with the leather that is still usable from old chairs sent back to us – is transformed by designer Naomi Rachèl Timan into beautiful handmade bags and wallets. With this, BMA has found a sustainable and fun solution for leftover and returned natural leather. This seamlessly fits the circular propositions of BMA Ergonomics, as within the Circular Economy this creativity is called "re-purpose", using a product for a different purpose.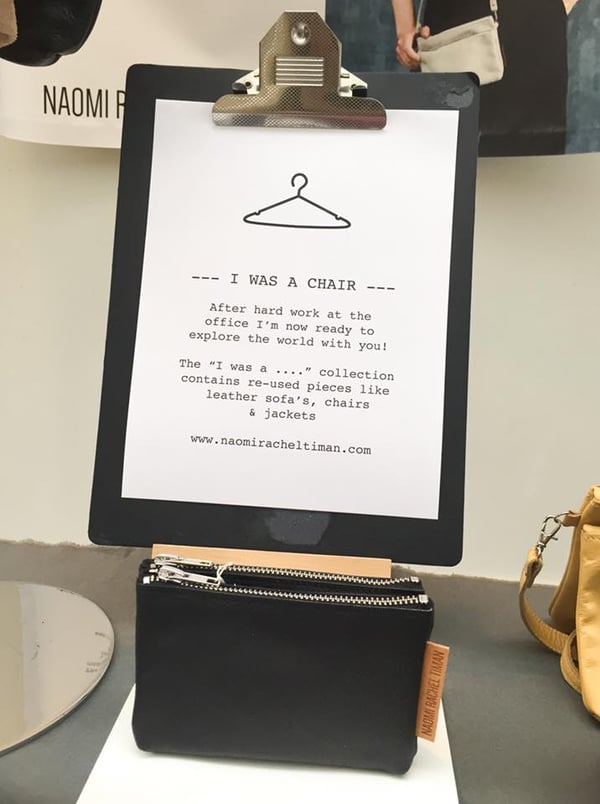 Naomi Rachèl Timan: a designer with a mission
Naomi Rachèl Timan is a Dutch designer with a mission. She roams the city and country in search of 'waste' that she can use in her 'I WAS A ...' collection. Leather sofas, coats and chairs are stripped and form the basis of her handmade products.
Naomi: "Why buy new material when there are so many beautiful things to be found? I want to inspire people, so that more awareness is created in the disposal of large quantities of stuff. Why would the leather of an Axia office chair not deserve a second life?"
Want to know more?
Are you interested in a nice leather bag or wallet that used to be an Axia office chair? Then go to Naomi's webshop!
Do you want to know more about sustainability within BMA? Then click here or contact us for more details.

Posted by
Richard Lips on 05-Apr-2018 11:53:46