With the launch of the HÅG Futu mesh, we have revitalised the entire HÅG Futu range with an exciting new colour collection. Available on both the solid and mesh back chairs, seven new irresistible options offer more choice than ever with this award-winning design.
We spoke to Flokk textile designer Pernille Jensen Stoltze about the inspiration behind the new colour collection, and discover more about the unique HÅG FutuKnit material that the chairs are made with.
First of all, can you tell us a little bit about the inspiration behind the new colours?
We are inspired by nature and its changing seasons. We looked at light, and how it is shifting through the seasons and how it affects elements from dawn to dusk. There is actually some black in all the colours which give them all a toned-down look – even the yellow Straw which appear as very bright.
And how did you develop the palette of colours for the collection?
All seven colours have a kind of Nordic touch with a continental feel. The palette is subdued and harmonious with a broad colour range that goes from light to dark hues – from light pastels to medium tones to darker shades. There are no colours that stands out – as often with nature, all the tones are subdued.
We need the darker shades that are very usable and maybe more commercial but still with a sophisticated touch. The lighter brings in lightness and happiness. Each colour has its hue and story and creates its own mood in different settings and environments.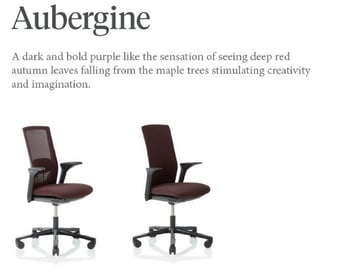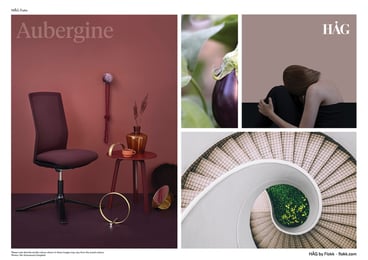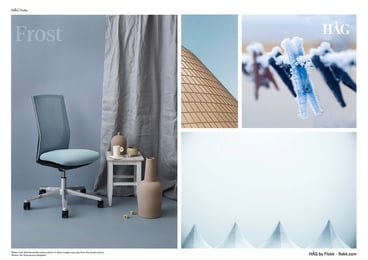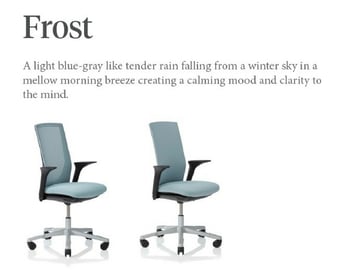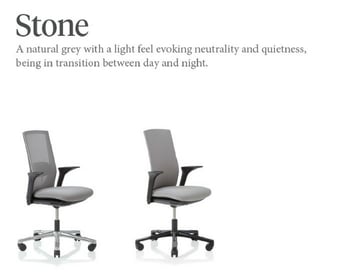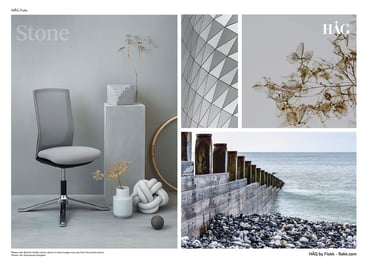 Where did each of the names come from?
There is a lot of identity in colour and colour affects us daily. They also have an inherent symbolic value and affects our feelings and mood. We created a little story to each colour that connects with the names and creates associations to nature and its elements.
Which one is your favourite?
It is difficult to choose but I think Frost and Straw. I prefer the lighter colours they make me happy and calm at the same time.
Explore - See our Pinterest board on the new colour collection
The HÅG Futu mesh coming with FutuKnit

™

material, can you tell us a bit about the story of this material?
We already had a knitted solid fabric for the shellback version that had the name Futuknit™ but with a quite coarser structure. As we were developing the mesh and wanted a very neat structure we wanted the new solid knit to have a more updated and simpler look to be combined with the mesh.
We have designed and developed these fabrics in partnership with Teknit Camira and their expert engineers. With our backs for HÅG FutuKnit™ fabrics we have knitted backs to fit the shape of the frame and back shell and also the seat. This means that they are uniquely designed for HÅG Futu.
With both the mesh and the solid knit we are now using a shrinx yarn in the knitting process. The reason for using this is to make the back upholstery easier to upholster in production and it also makes the fabric tighter and more durable over time. The shrinx process means that we need to heat the backs and frames after they have been upholstered.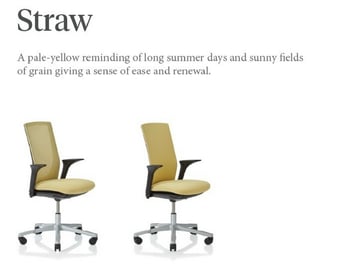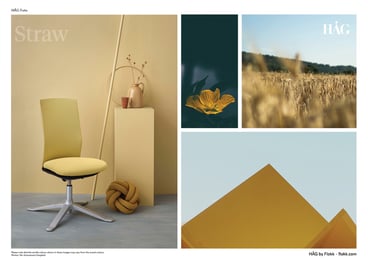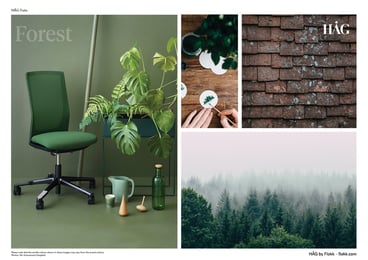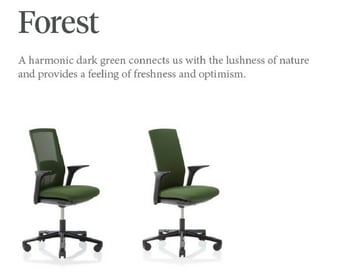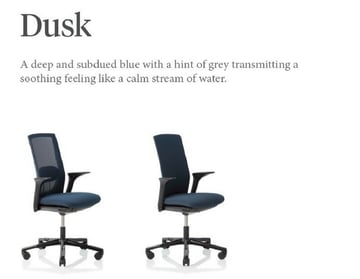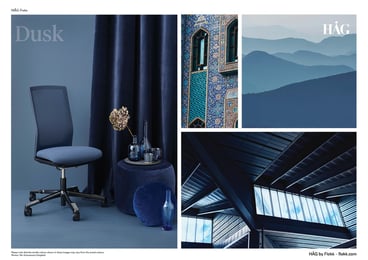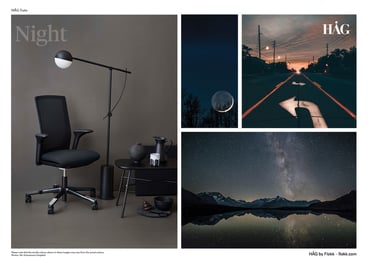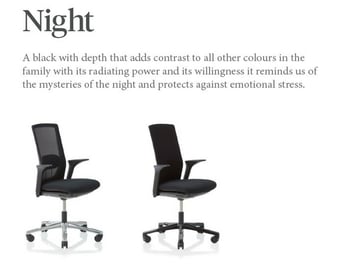 And finally, what do you see as the main appeal of the HÅG Futu mesh?
Both the HÅG Fut and the HÅG Futu mesh meet two central aspects for people in office landscapes, the need for openness and the urge to feel shielded.
The broad colour range where you can mix and combine colours in both mesh and solid give a lot of possibilities – here our customers should be able to dress up all kinds of environments. I hope that our customers dare to use colours and choose something else than black. As I previously mentioned, colours have a great impact on us and really have the possibility to change how we feel.
And everybody has the need to feel energised and happy in their daily lives, don't they?

Posted by
Richard Ferris on 18-Apr-2018 17:38:09