"Transformation & Innovation", was Flokk's motto for its third trade forum in Düsseldorf's Media Harbor on 21 June. The 150 guests followed an afternoon of thought-provoking talks, and there was something to celebrate also: 75 years of HÅG, the 20th anniversary of Giroflex 64 and the inclusion of the OFFECCT brand in the Flokk family.
René Sitter, Managing Director of Flokk GmbH Germany, opened the lecture series at noon. "Different and better" is the claim of Flokk, with which the company pursues the goal of finding the optimum solution for every job. As a "House of Brands", Flokk optimally positions its brands, whose unique position, tradition and expertise form the foundation for strong innovation and dynamic growth.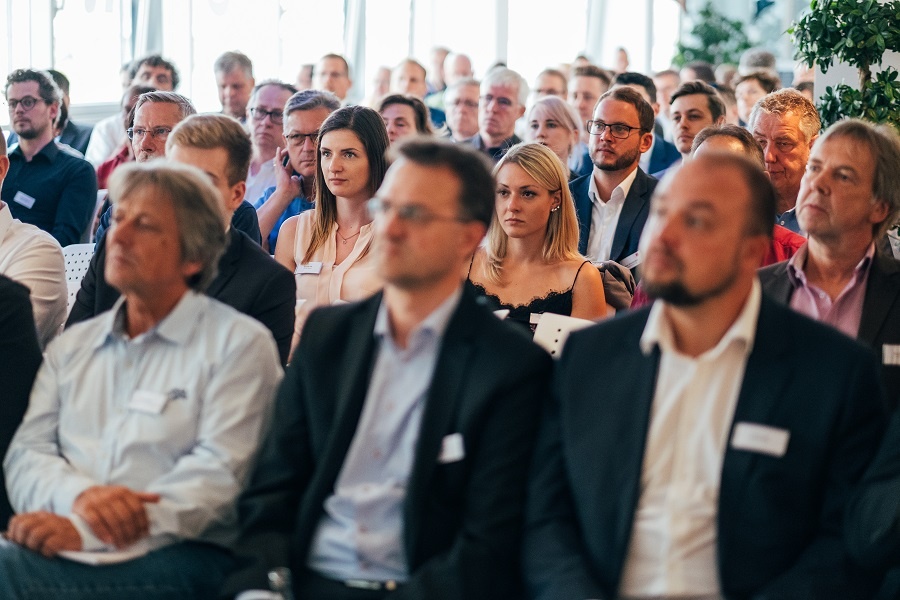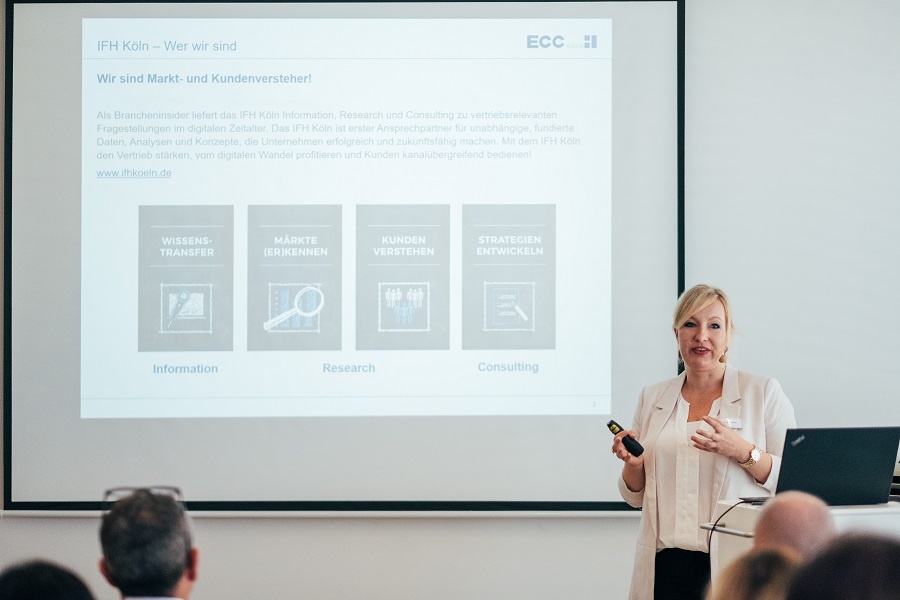 Afterwards, Mailin Schmelter (IFH Cologne) picked up on a highly topical theme in her lecture "Trade in the Digital Age". In times when the headwind of online trading is becoming increasingly noticeable, the expert presented suggestions and solution options that enable stationary retailers to maintain their position through personal service and consistent customer orientation.
Under the title "Imagine it is the end of the world and no one shows up", Amandus Samsøe Sattler, architect and board member of the DGNB, illustrated examples of sustainable construction projects as well as suggestions on how everyone - both professionally and personally - can implement sustainable business and consumption.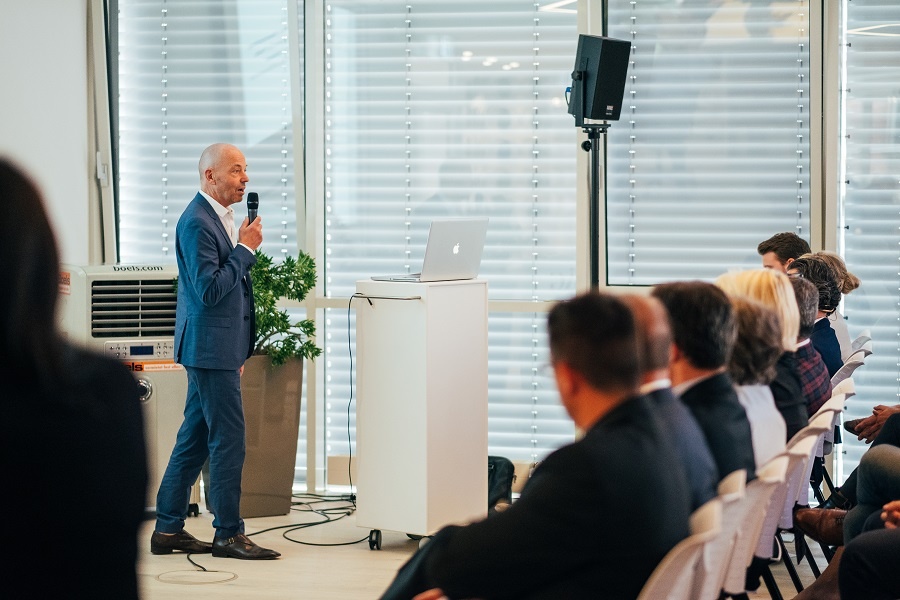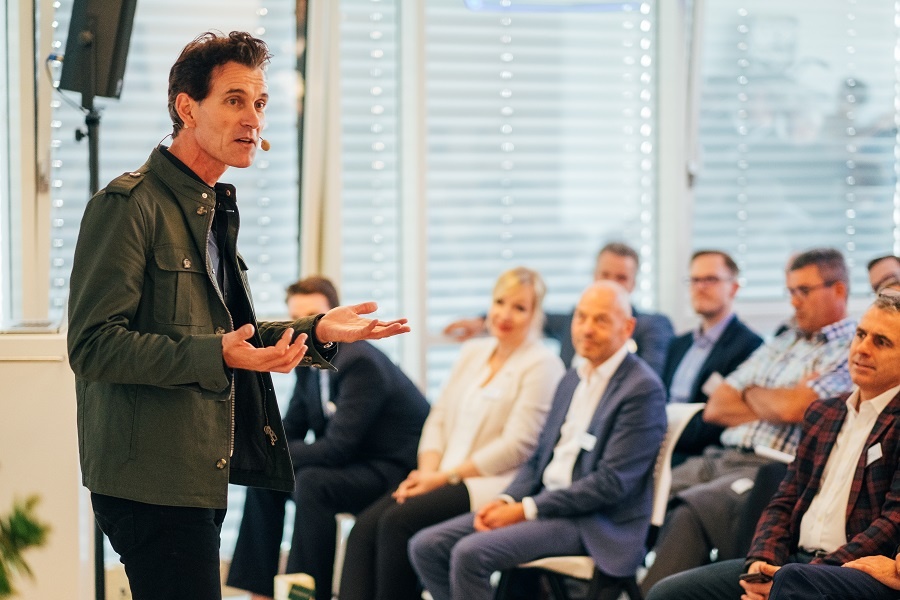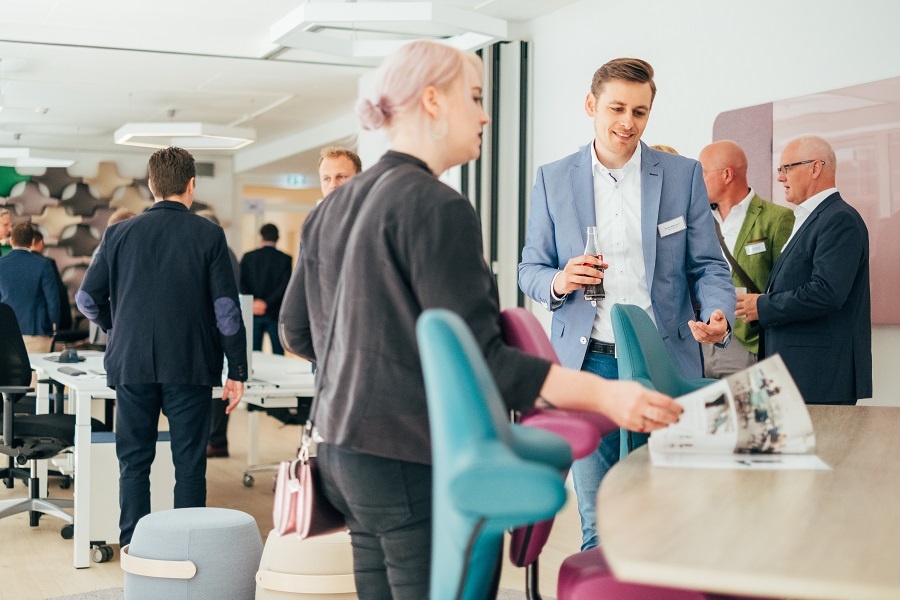 In the final talk, management mastermind Peter Kreuz provided "initiative impulses for lateral and creative thinkers". In his interactive lecture, he gave food for thought to companies, to break out of their comfort zones, to take new and courageous paths and to resolve blockages in their own structures and ways of thinking.
After a successful series of lectures, Flokk invited all participants to the exclusive birthday party in the Lido Restaurant in the Media harbour. In a unique atmosphere with an all-round view over the architectural highlights of Dusseldorf, the guests made the most of the time for a lively exchange - and ended the evening with a first-class flying buffet, atmospheric DJ sounds and a refreshing sundowner.
"We are pleased about the successful event and the numerous, positive feedback The industry is in transition, and we at Flokk are not just shaping it, we are actively driving that change." Sitter summed up.