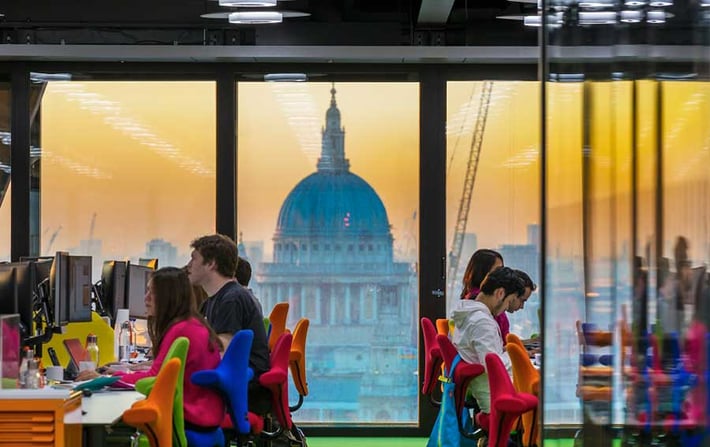 A year ago this month, international architectural practice Rogers Stirk Harbour + Partners (RSHP) moved out of their long-term HQ in Hammersmith to their new home in London's iconic 'Cheesegrater' building.
Continuing our look at past projects, we uncover why they chose HÅG to help them create a unique look to their central London location.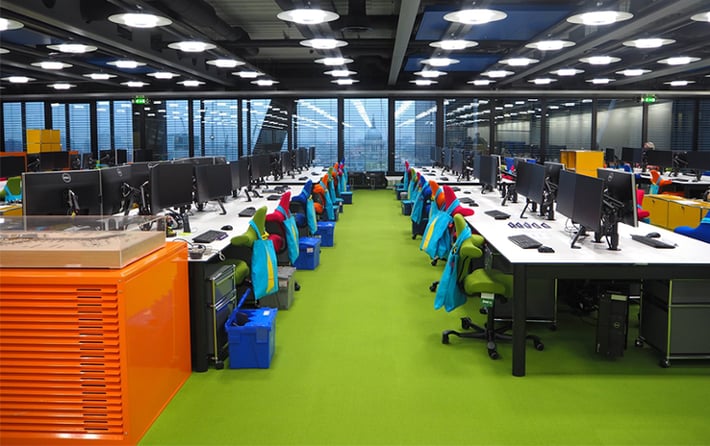 For nearly four decades, RSHP has attracted critical acclaim and awards with projects across Europe, the Americas, Asia and Australia. The practice were familiar with the HÅG Capisco, having used it in their reception and model shop for several years.
After consulting their team, they decided to forge ahead and bring the Capisco to all areas of the office, utilising its exceptional performance and life enhancing qualities. Adding to the innate qualities of the HÅG Capisco, they opted for a vivid selection of colours to bring life and energy to their workspace.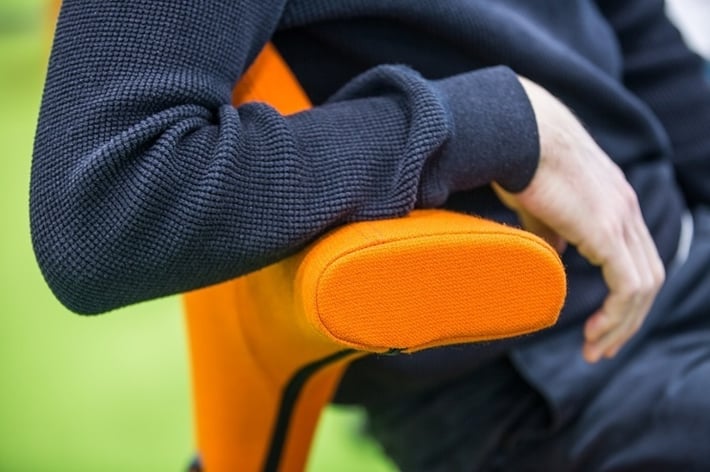 Why chose the HÅG Capisco?
With elegant curves and smooth performance, the distinct shape stands out from other chairs, adding personality to any environment. HÅG Capisco's timelessness has elevated it from being a favourite in Scandinavian design, to a world renowned design object.
HÅG Capisco is a fully versatile and customisable chair. The flexibility in dressing it means it never looks out of place, whether in the office, meeting room or somewhere totally unexpected.
Posted by
Richard Ferris on 13-Jan-2017 08:45:00