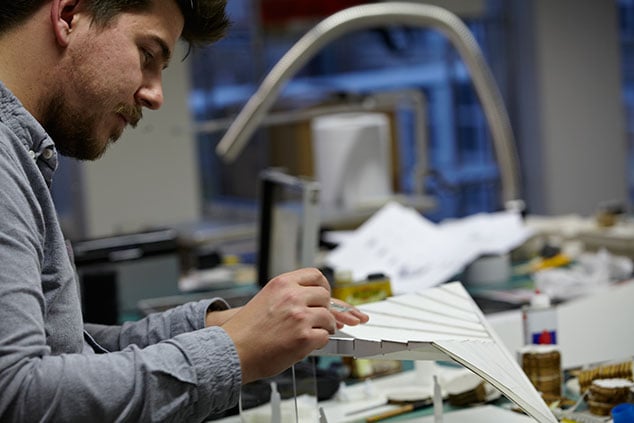 In 2015 International architects Make came to us with a problem; they needed a new chair for their office. but not just any chair, they wanted something different, something unique, something to inspire the imagination whilst retaining the comfort and performance needed for their high pressure environment. A year later, we re-examine how we helped Make achieve their aims.
Make is an award-winning international architectural practice with a reputation for challenging convention and pursuing design excellence. Since they opened their doors in 2004, they've worked on more than 1,000 projects worldwide. They've completed 44 buildings, achieved 94 planning consents and delivered 7 masterplans from studios across three continents.
Their work is inspired by a singular purpose: to design the best buildings, places and spaces in the world. That means they refuse to be restricted by a box-ticking methodology. Instead, they work closely with their clients to produce bespoke, design-led solutions, and create optimal architecture that sets new standards and stands the test of time.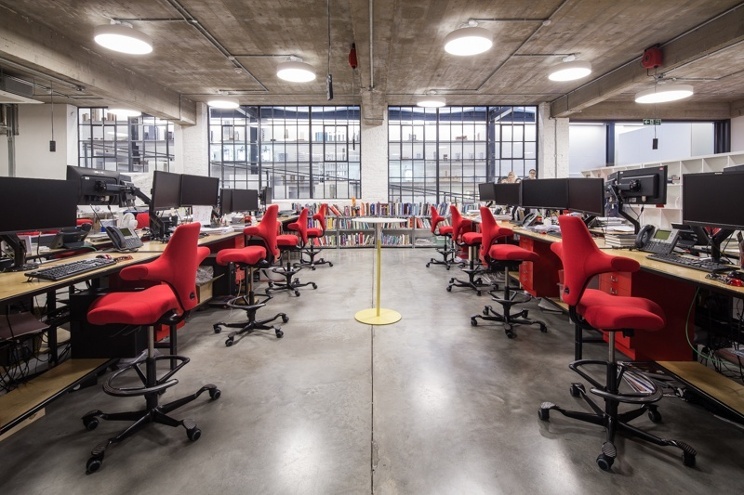 Their office is based in the West End of London in a renovated underground car park. Many of the original features remain untouched and form the identity of the overall office design.
Make chose the HÅG Capisco as their everyday office chair as they were in need of a proven solution that could be used at bench height. The unconventional design was a bonus and in keeping with Make's own architectural portfolio.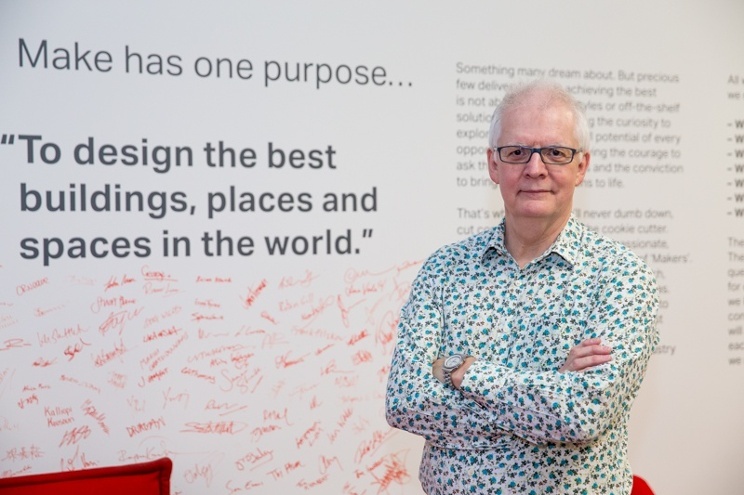 Founder Ken Shuttleworth (above) said: "The HÅG Capisco chair is a great fit for our studio. It's a smart design, and it looks fantastic, especially as the red fits perfectly with our brand identity. The wellbeing of our staff is a high priority and we will all really benefit from the 'active' design of the chairs."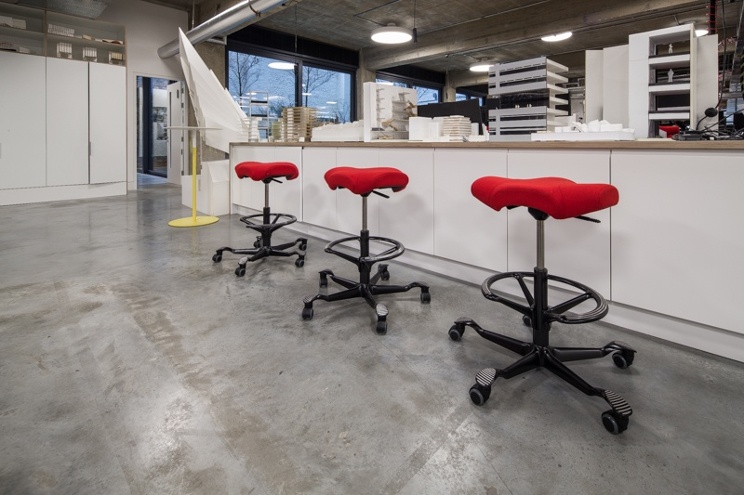 Make also chose to use the HÅG Capisco stools in their modelling areas. This allows the team to get close to the work bench whilst still fitting perfectly with the seating around therest of the office. Shuttleworth continued: "We would absolutely recommend HÅG to our contacts when working on future projects. "Every aspect of the service throughout the process was excellent. From the sales, delivery and installation through to customer care and after sales support, we would rate HÅG as exemplary."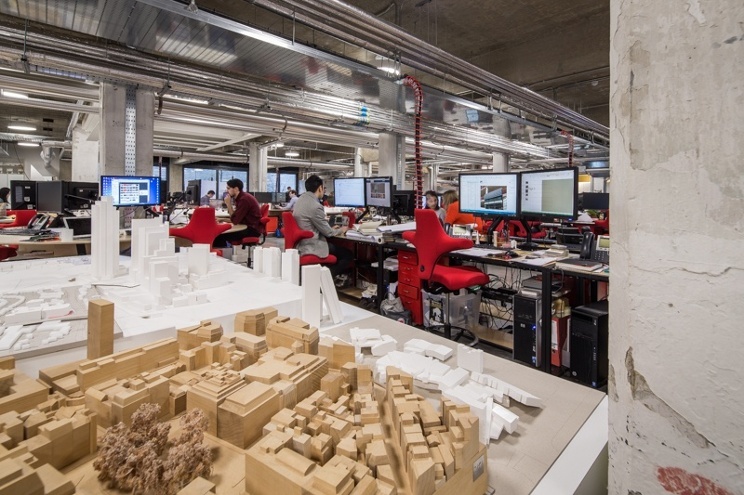 Posted by
Richard Ferris on 16-Dec-2016 11:34:00