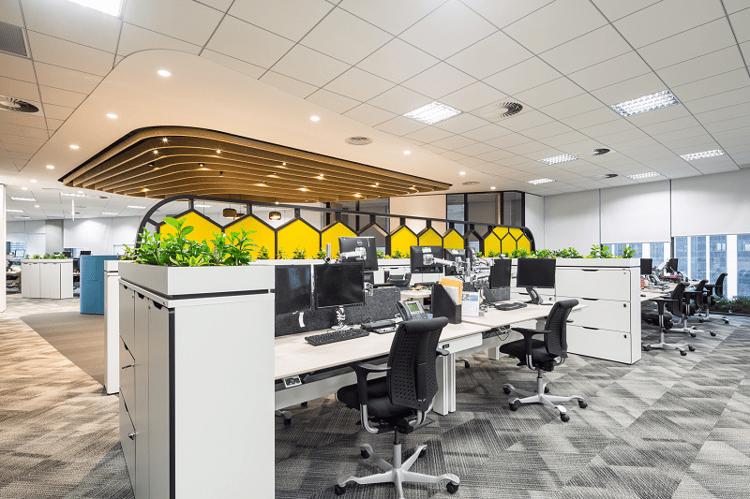 Embrace the collaborative space and create innovative offices, says architect and design manager James Loh. It may very well be a decisive game-changer for your business.
Continuing our syndication of the Winter 2017 edition of SHARE Magazine, today's blog was origianlly printed in the WInter 2017 edition of SHARE Magazine. click the link below to download the full magazine direct to your computer.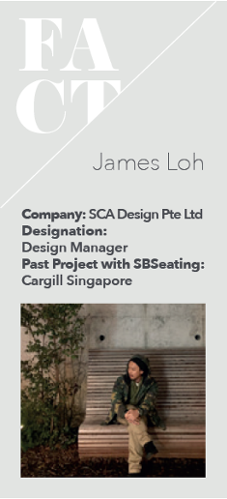 James Loh: We want to create spaces where people work with their leaders and not in an office ruled by hierarchies and bosses. Knowing how to utilise and optimise the office space is key because right now this space is how we can attract and unite talented people to want to work with us.
SPACE CRAFTING
James knows a lot about designing space. He understands how it can be used for a wide range of purposes. How a well-designed space can influence your ability to work, relax and think.
JL: The 'I-space' and 'We-space' are the two different spaces we like to introduce to our new clients and new office spaces. It is also two different ways of bringing people together. The I-space is the space where you come in to work and primarily focus on your own stuff. It's pretty much the same as going to a coffee shop. You say hello, order your latte, put your head-phones on and start working. But the We-space is absolutely the one we felt could bring people more together.
Last summer James visited Norway and got to experience Scandinavian culture for the very first time. In addition to visiting Scandinavian Business Seating's headquarters in Oslo, James had time for a tour of the factory in Røros, where he got a positive experience from his meeting with Norwegian design, and at the hotel he got to meet the designer herself.
JL: When we visited the Scandinavian Business Seating factory in Røros, I accidentally met the designer of the hotel we stayed at. She was just sitting right next to me in the hotel bar, having a beer. We talked for a while about design and other stuff. Walking into a Norwegian design environment like the hotel is very different from what we in Asia would refer to as "Good design". This hotel made me feel at ease and welcome, almost like "home" even though I have travelled across the globe. This is a good example of how space can be used to connect people, wherever they may come from.

THE PERFECT OFFICE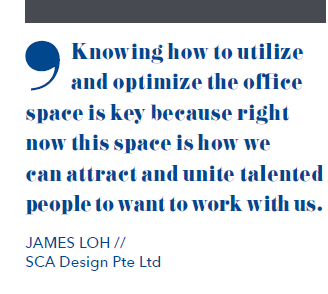 Is there such a thing? And what would it be like? SHARE Magazine asked the expert himself: - Describe the perfect office with just three words. Not a full sentence, just three words. what would be your choice and why? James Loh looks at me, smiles and folds his hands as he thinks.
JL: Innovative. Calm. And warm.
Most people would certainly pick his first choice as everybody wants to work with innovative companies. But his second and third choices suggest there is more to the perfect office than just pure performance and creative thinking.
JL: Being Innovative means being able to change the game, and that's what we're always trying to do. It is also about how we engage people in a space that allows them to calm themselves down, to feel warm, to feel like a team. Nobody likes to enter a place where the tension is high and stressful. It puts you on alert and immediately starts to wear you down. We need to create a space where people think "this is where I want to be right now." I believe these key points are vital to making the space I would describe as the perfect office.
Posted by
Stacey Turner on 03-Mar-2017 10:38:00