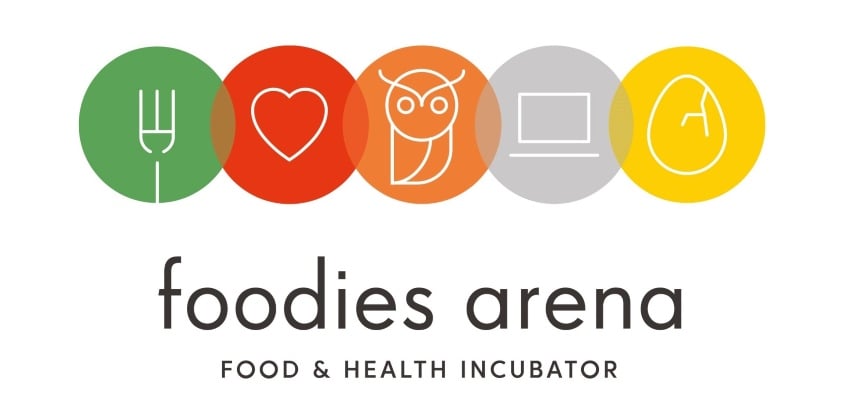 Foodies arena is a unique place in the Belgium city Ghent. Open for business since February 2019, it was set up together with Office Arena: unique spaces you can rent deskspace, a cooking unit, or both.
The distinctive workplace is a co-working office with a twist, where healthy food and personal wellbeing is the central focus, providing the perfect environment for start-ups and entrepreneurs looking to make it big in the food industry.
We spoke to Co-founder of Foodies Arena Rebecca Hucks about creating a place where co-working and co-creation are linked through health and wellbeing.
Healthy Lifestyles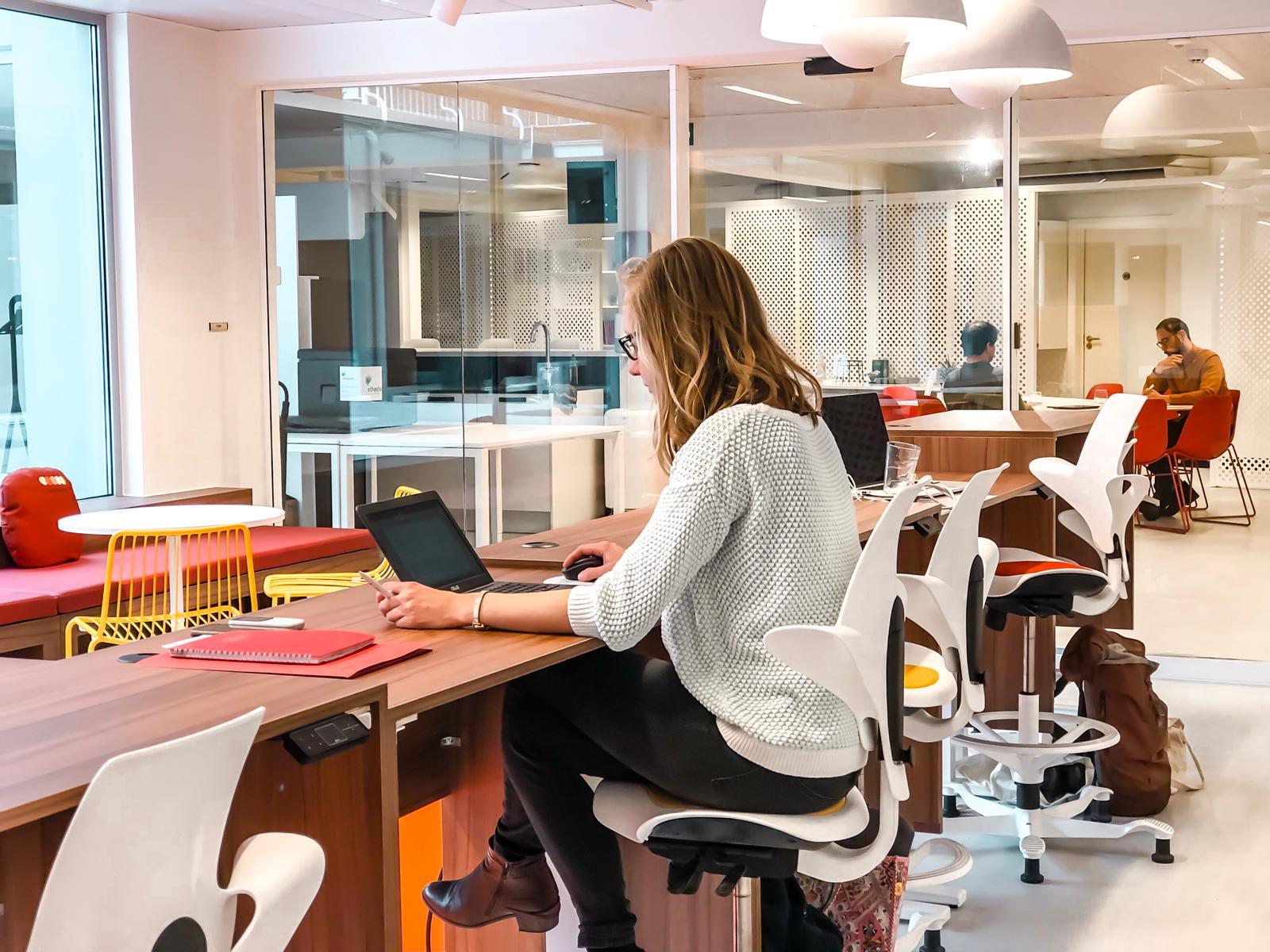 Foodies Arena was started by three young entrepreneurs looking to setup their first co-working office. Inspired by their own experiences, they wanted to create not only a co-working, but also a co-creation space, an environment of cross pollination, idea sharing and collaboration. They initially did not have any particular focus in mind, but after a brainstorm session with the city council and focus groups with local people they found their mark;
"You have co-workplaces everywhere, but there was not a single one where the focus was on health and healthy food," – Rebecca Hucks
Working with interior architects Horeca Interior Projects, what they have created is the ideal co-work space for health inspired individuals and the culinary industry alike. Featuring five kitchen units, a show kitchen and a semi-professional kitchen, they have shaped a dynamic environment that stimulates productivity, creativity and co-creation.
Watch - Craft Beer brand Northern Monk receive complete office makeover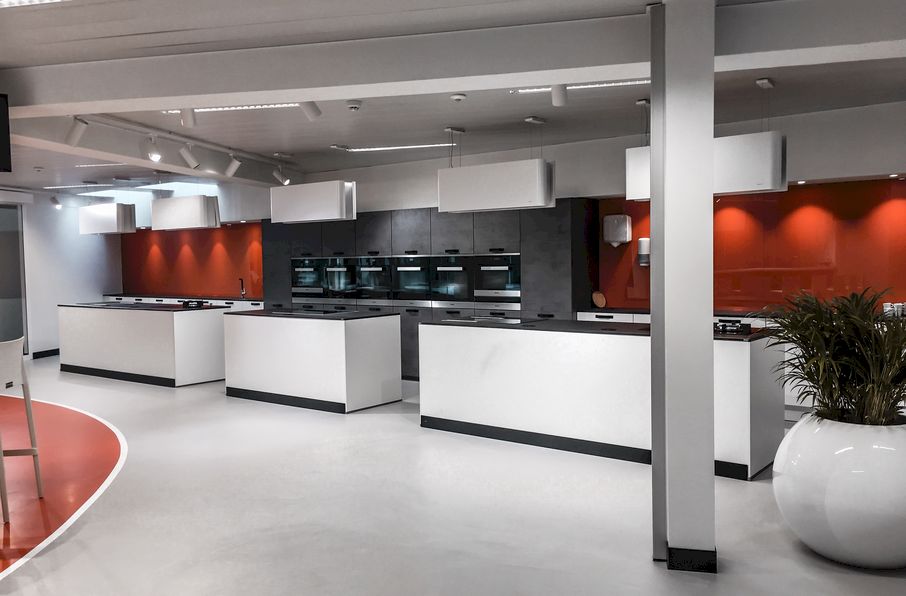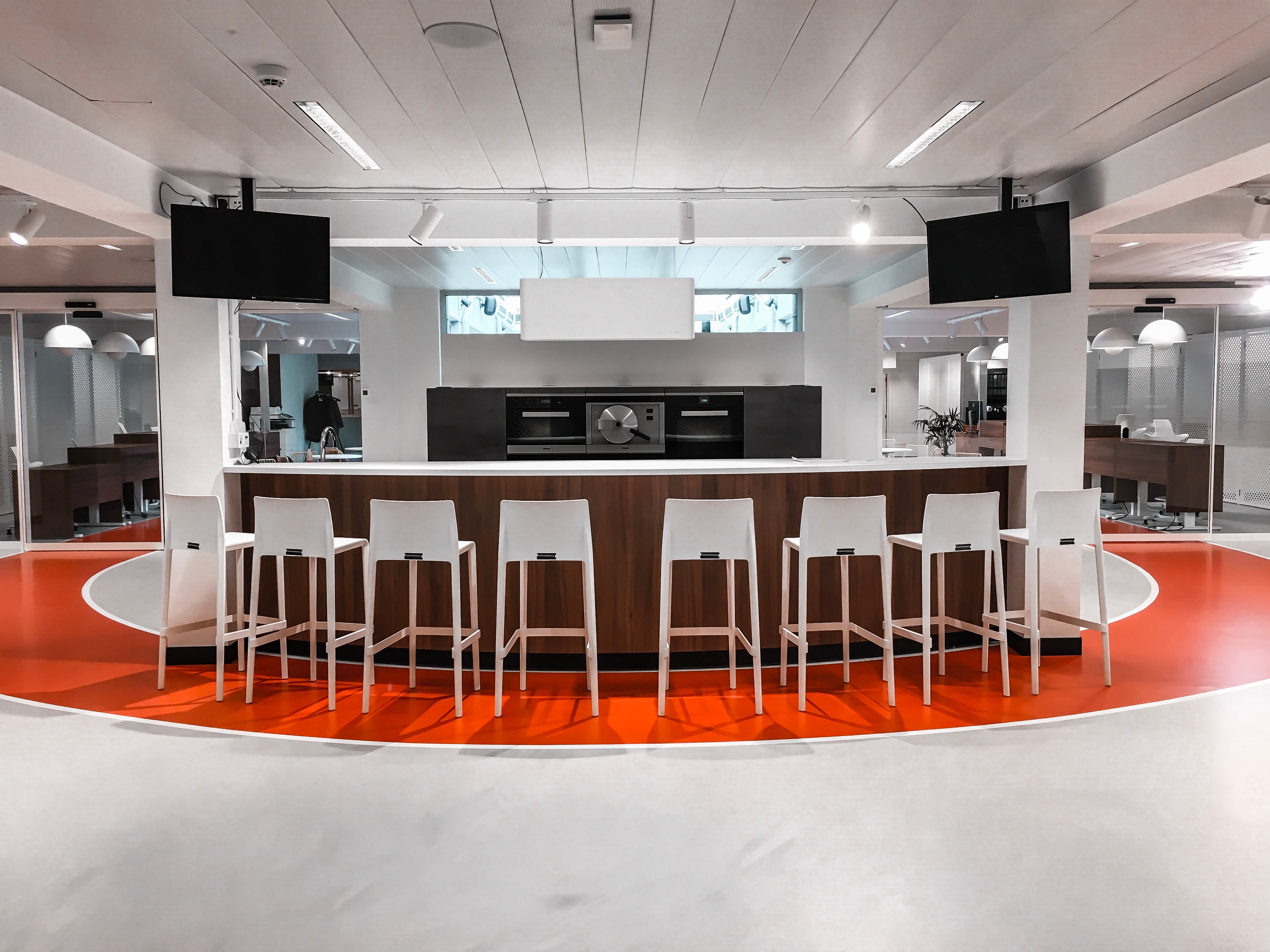 This provides a perfect environment for fledgling companies to experiment and be inventive, at a low cost, and with a willing soundboard of like-minded people to test and give feedback on their ideas. But it's not just cooking companies that are welcome at Foodies Arena & Office Arena, the doors are open for anyone looking for inspiration from healthy food and a wellbeing centred lifestyle, as explained by Rebecca;
"We are a co-working, co-creation place for entrepreneurs and freelancers in a prestarter or starter phase. An exceptional feature is that we do not build the community around a certain expertise or business sector... You don't have to be concerned with health. Although you will of course mainly come across people who do work on that theme. And that's good, because that way we can inspire each other."
Flexible workspace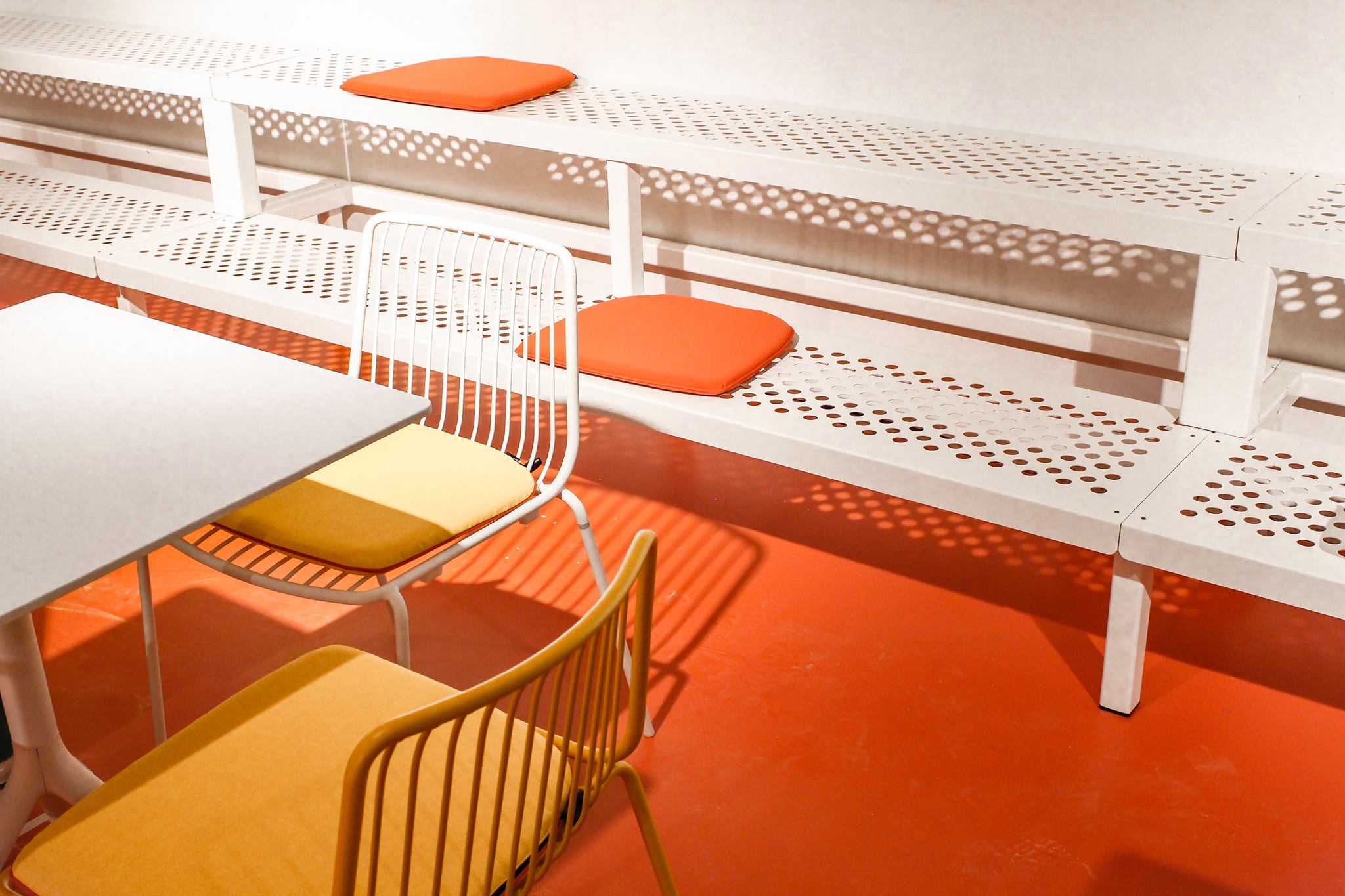 To facilitate a wide range of workers, Office Arena offers a range of Flexible workstations and private offices as well as break out spaces and meeting rooms. Features promoting healthy living have been incorporated throughout the project, with the idea of a healthy active lifestyle at work a central concept considered in the planning stages.
As a food focused environment, healthy eating certainly receives a lot of attention, with fresh fruit and nutritious treats regularly served up to the workers.However it goes a lot deeper than that.
The conference table doubles up as a ping pong table during breaks from work, and treadmills are onsite for those looking to work up an appetite. And for those more adventurous, a running track circles the kitchen areas, offering a different way to exercise, whilst also adding to the overall aesthetic.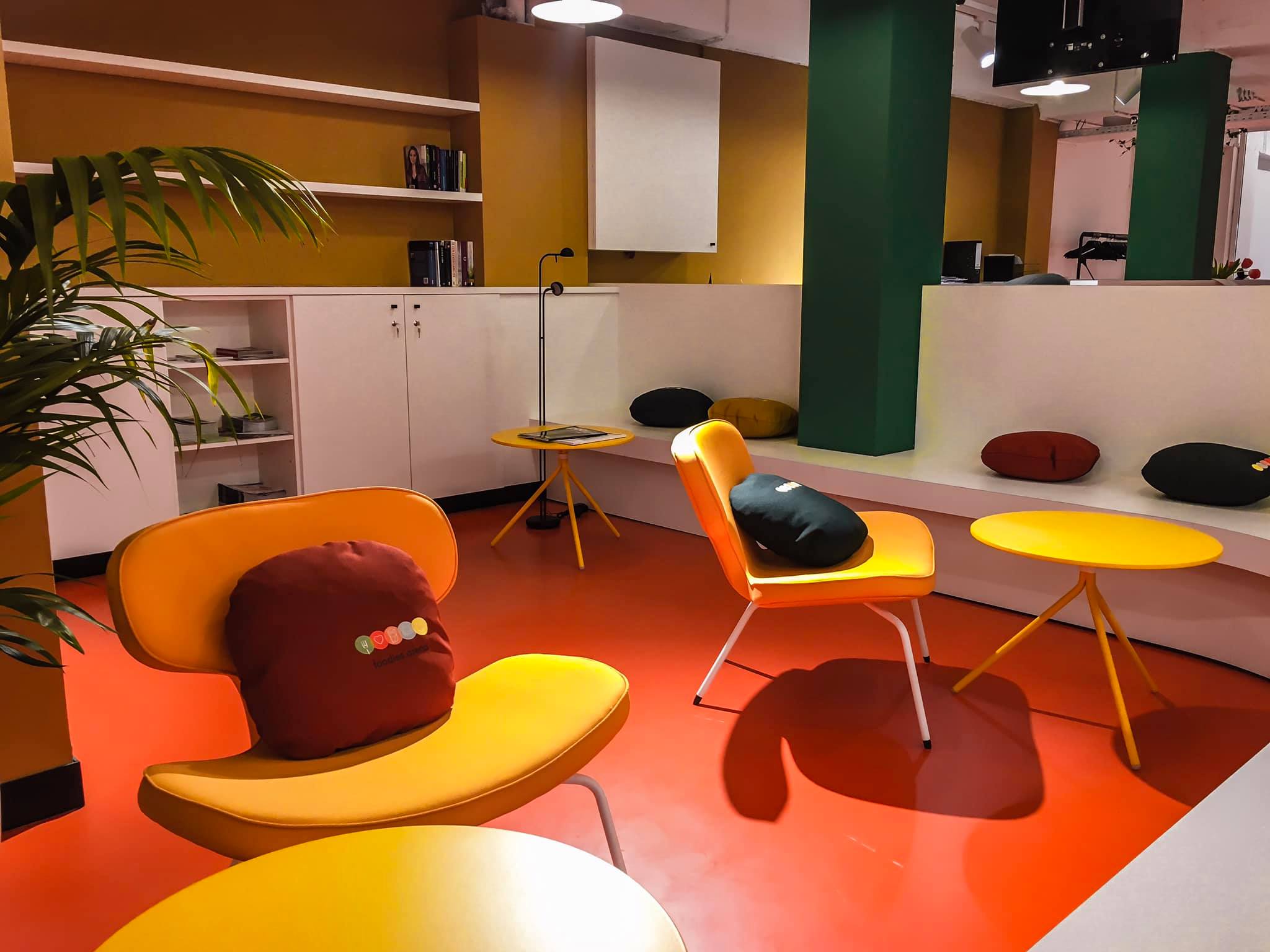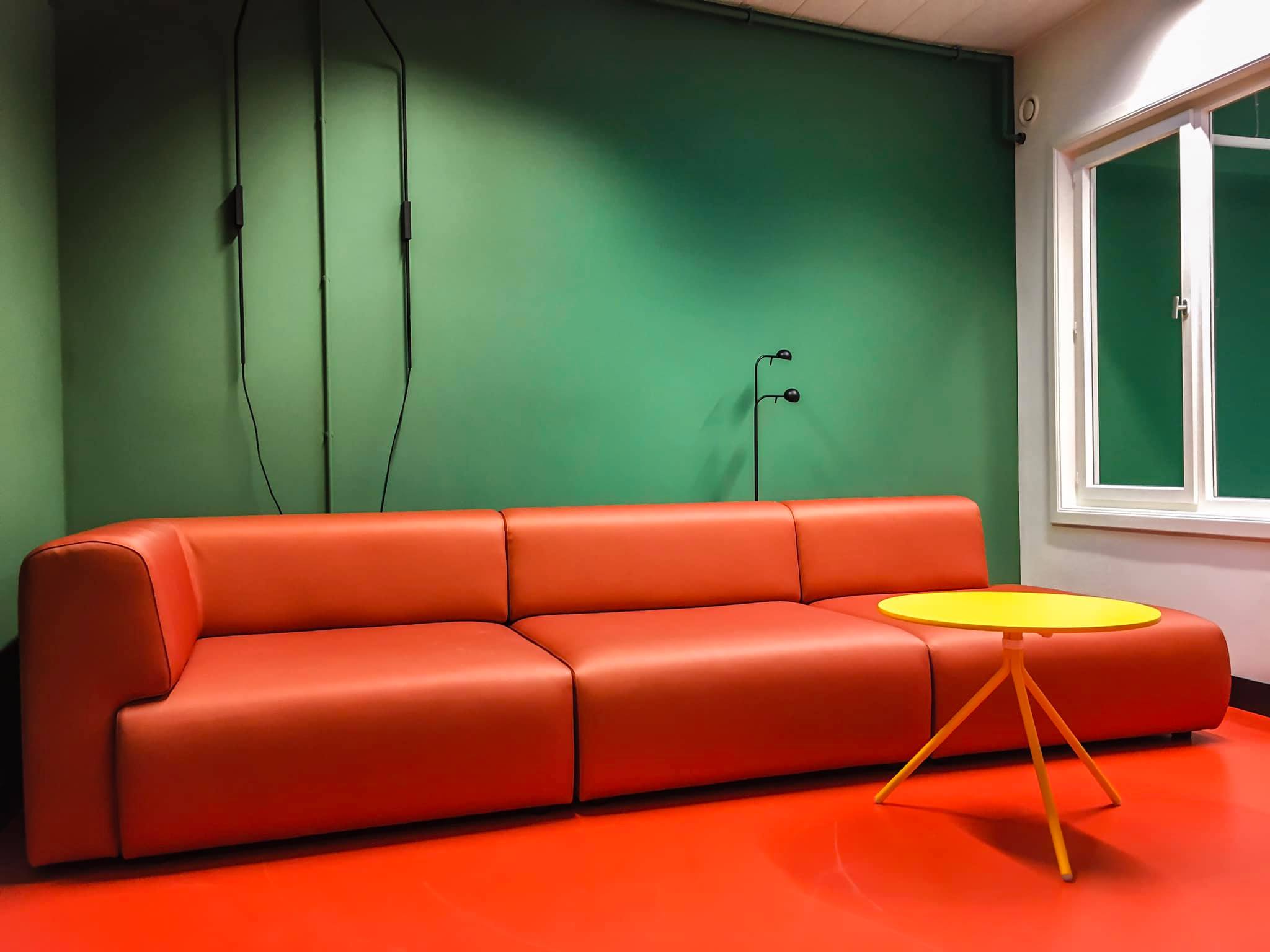 Visually, the project created bright and open environments, with lots of light and splashes of vibrant colours. Furnishings and fittings are all modern, with clean lines and colours that complement the interior design. Furniture provided in working areas was selected based on human centred qualities, offering comfort as well as promoting a healthy posture. Dieto Meubelen were the dealership who were consulted and supplied all furniture on the project.
The HÅG Capisco Puls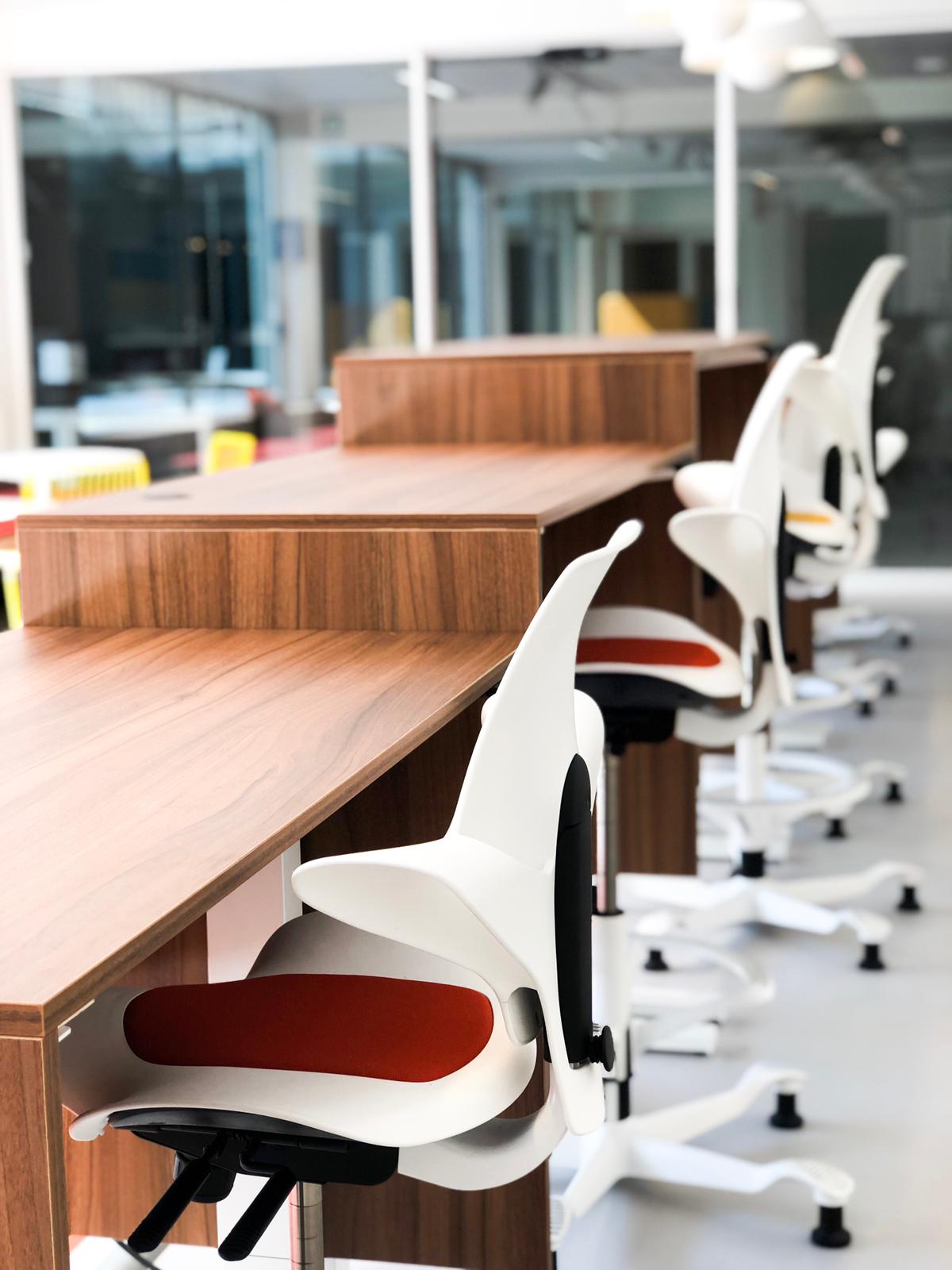 Satisfying both the interior design and the focus on wellbeing, the HÅG Capisco Puls was specified in flexible workspaces throughout the complex. Featuring HÅG in Balance technology, the HÅG Capisco Puls has an integrated cushion for improved comfort. The saddle seat can be adjusted between low and high working positions, all the way up to a standing position, enabling you to be more dynamic in your movements while still sitting in a balanced position,
Impressed with its flexibility, Rebecca comments "The big advantage is the possibility to take the chairs with you anywhere in the project - the flexibility to use them at the work tables of the co-working spaces, but also the counter and reception."
Design your own HÅG Capisco Puls here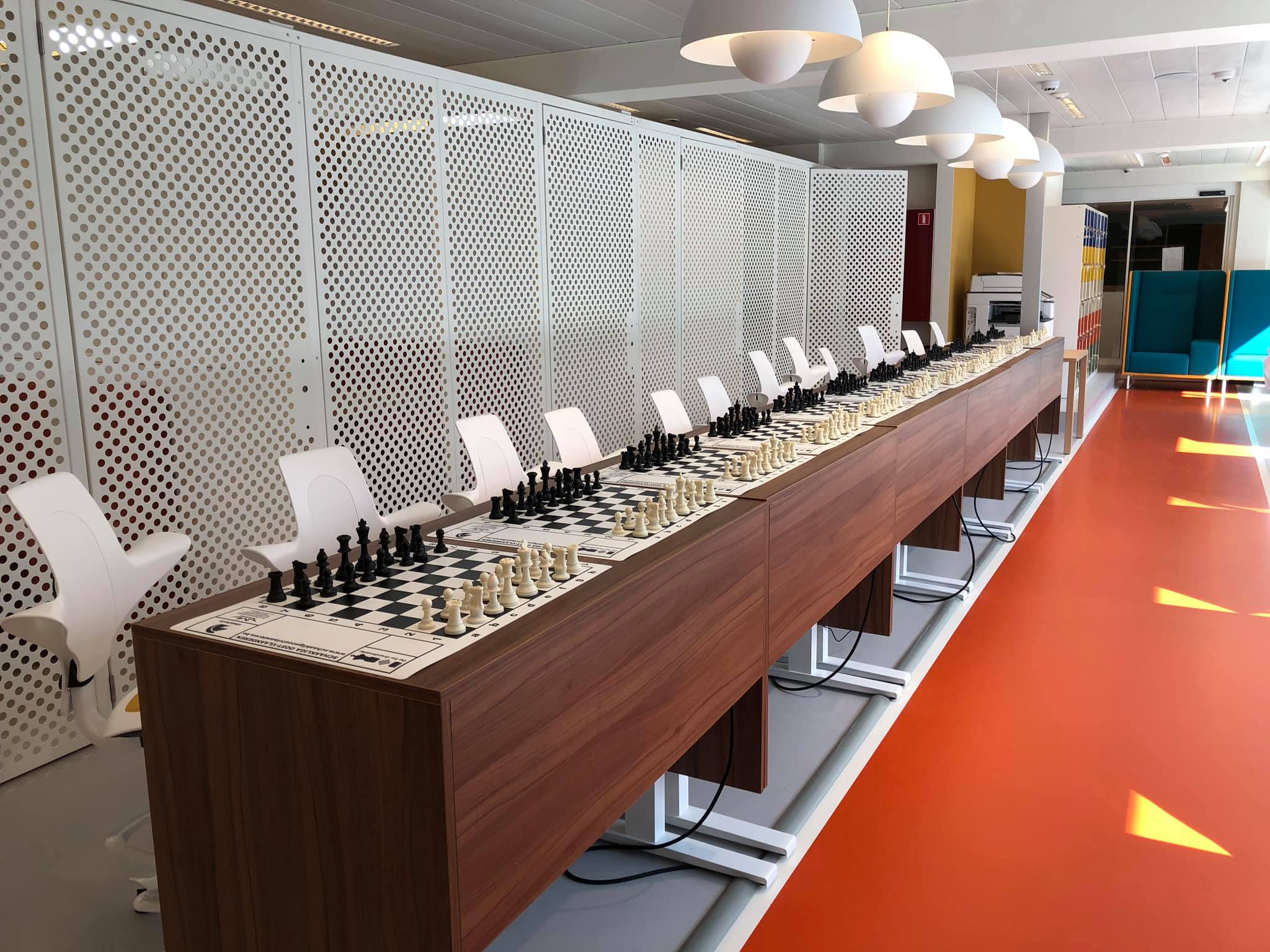 With an estimated 35,000 flexible workspaces in the world today, Co-working is one of the fastest growing concepts in the workplace arena.
With Foodies Arena and Office Arena, the boundaries of co-working are pushed even further, a trend we expect to see continue with ever more specialised workplaces for industries to thrive.
More Articles
6 steps to a healthy working environment
Digital Artist reviews the HÅG Capisco Puls
How to choose environmentally friendly furniture