One of the biggest workplace trends over the last decade is co-working spaces. Coinciding with the rise of self-employed workers and self-starting entrepreneurs, they offer a new way of working that provides scalable office space and a greater work-life balance. Whilst many agree with this, those with young children have a limited scope of opportunity. That is until now.
COWOKI Coworking plus is a unique co-working office in Cologne, Germany, that offers a healthy working environment, in a spectacular piece of architecture, with the added bonus of onsite childcare. We spoke to them to discover the inspiration behind the project and the concept behind their interior design process.
COWOKI was founded by Peggy Wahrlich, a Production Designer for over 13 years, and a mother of two children. She has always struggled to balance her work and family life, and childcare that worked with her schedule was difficult to find. Ever since the rise of co-working, it has been her mission to open a co-work environment that caters specifically for family life.
Opening its doors in March 2017, COWOKI Coworking plus is spread over 2 floors. The ground floor is a day-care centre for young children under the age of 2½, whilst the parents work on the next level. In addition to 30 workstations in an open plan area, there are a selection of different sized meeting rooms, private telephone booths, a conference room and a kitchen area stocked with lots of fresh coffee.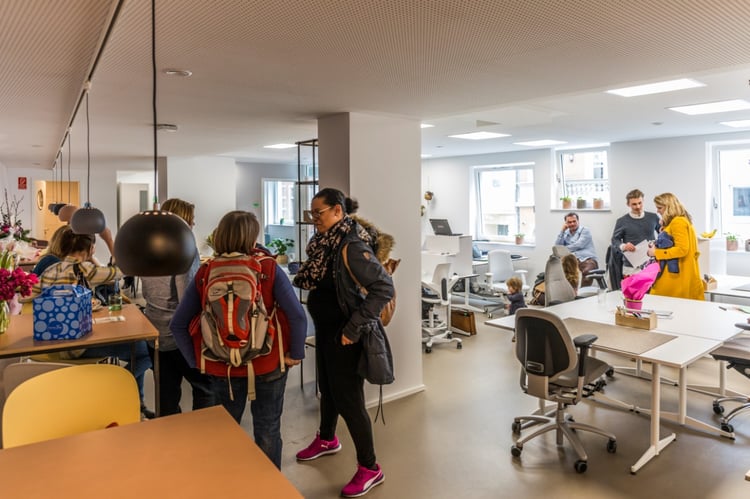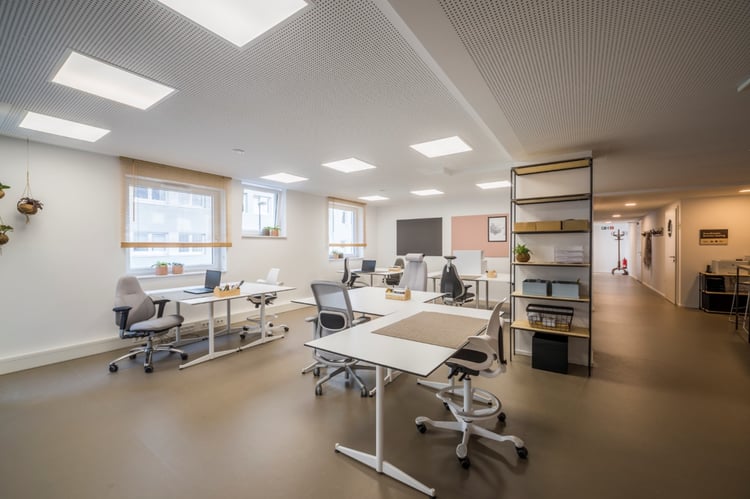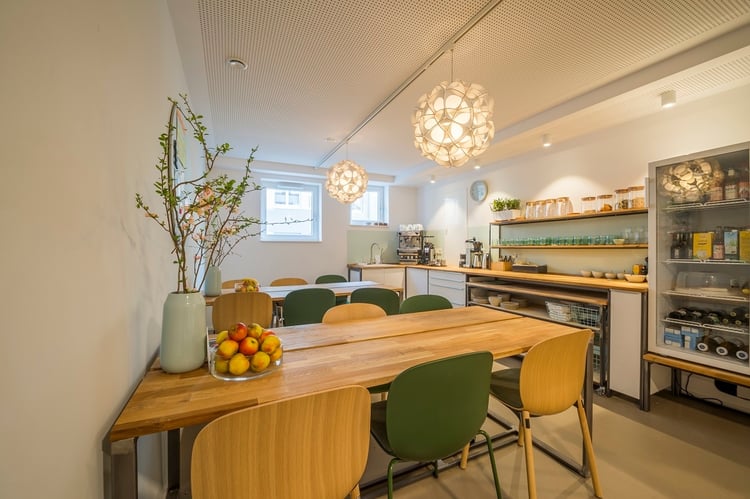 Whilst the provision of day care was a central theme to the co-working offices, creating an overall healthy environment was of the utmost important, as Peggy explains.
"A guiding principal of the design was to create a healthy work environment where work and well-being are fully intertwined. In addition to our unique offer of childcare allowing for the compatibility of family-life and work, we also offer a healthy work atmosphere—ergonomic furniture, an exercise and wellness program and healthy organic foods. This healthy, dynamic work environment was to be equally flexible as it was functional."
This principal is also extended to the furniture and fittings provided within the various working environments, and COWOKI have a selection of pieces from across the Flokk brands, chosen for their life enhancing qualities as well as aesthetic appeal and sustainability credentials.
"With the Flokk furniture we were able to achieve a welcoming, friendly atmosphere throughout the bright, open rooms utilising the light airy colour tones available with the furniture fabric and finishes. In addition to being aesthetically pleasing, it is extraordinarily flexible and functional. Since it can be moved around and adjusted so easily, we can create a variety of different workstations, whether that be for a meeting, presentation or individual work with ease. This is a huge asset for our co-workers and strengthens the image of COWOKI. Equally important to us was our commitment to sustainability. The well-thought out ergonomic office furniture which is manufactured with fair-trade, high quality materials was a perfect fit for us and was also one of the reasons we contacted Flokk.
More reading: Designing the perfect co-work environment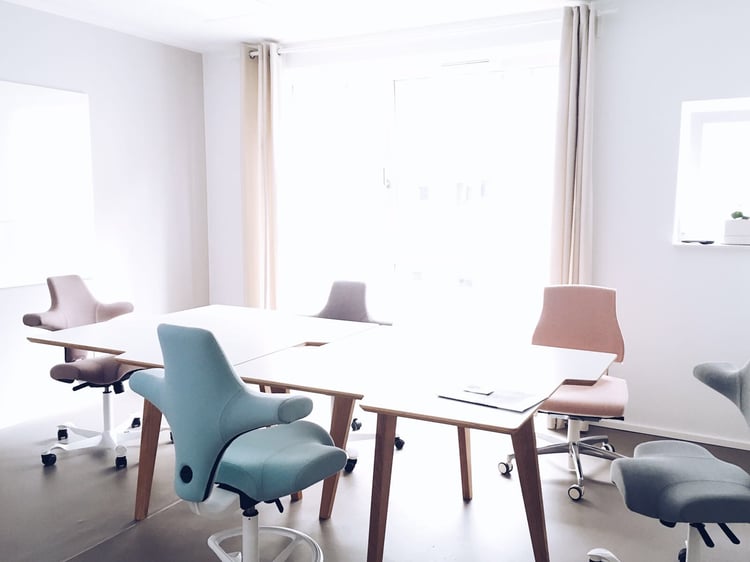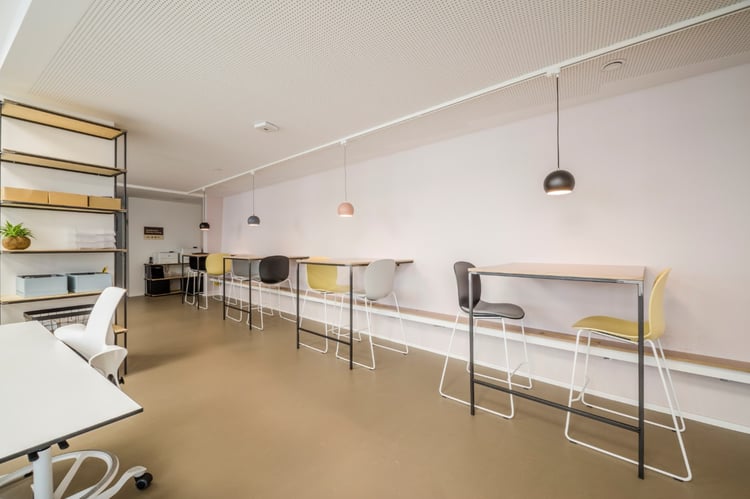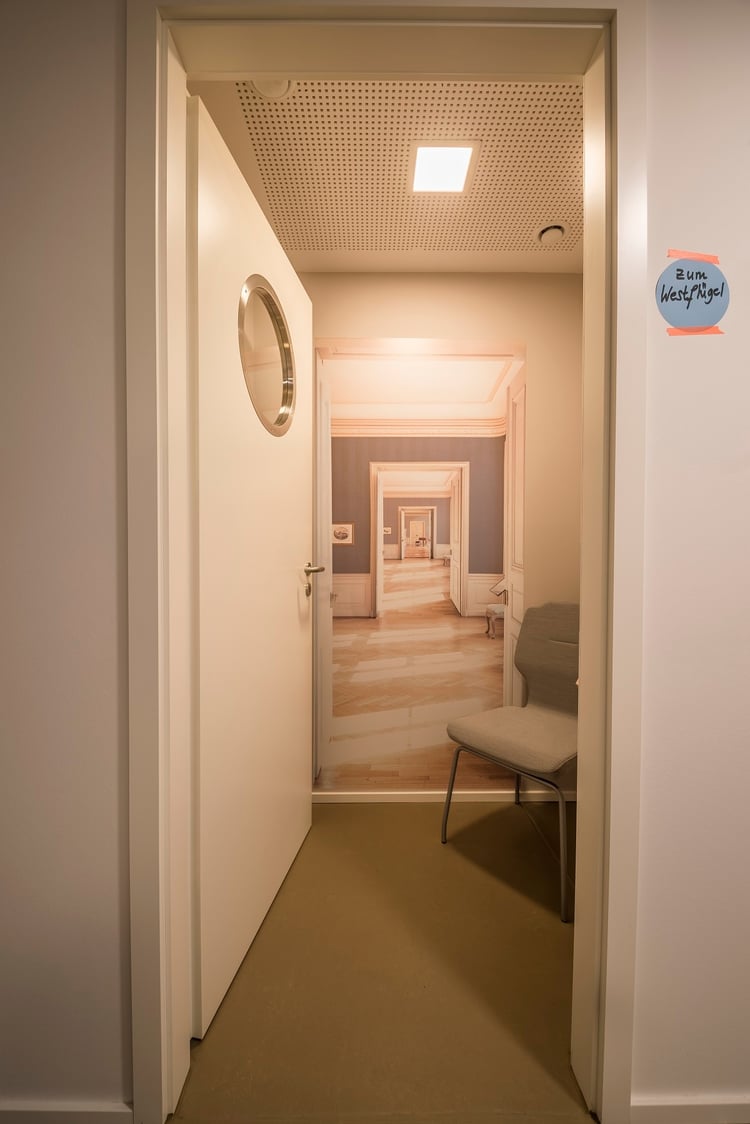 "Our co-workers find our space friendly, cleanly designed and inviting. They immediately feel well when they enter and like working here as a result. They are also impressed that the furniture is made in a sustainable way with high quality materials. They clearly treat the furniture in a respectful manner when they realise its value."
Whilst Peggy was the principal designer, architectural firms Architekturbüro Maier and Köln-Dünnwald headed up the initial project of redeveloping the entire complex. COWOKI is situated within a unique set of buildings which surround the Neo-Gothic Evangelical Christ Church in Cologne's Belgian Quarter.
Originally built in 1894, the church was heavily damaged during the war, with only one magnificent tower and a vaulted cellar remaining, both of which were carefully restored in the following years. In 2008, Architekturbüro Maier were chosen to redevelop the surrounding areas, creating new spaces for the church, as well as providing offices and homes, without damaging or diminishing the surviving buildings.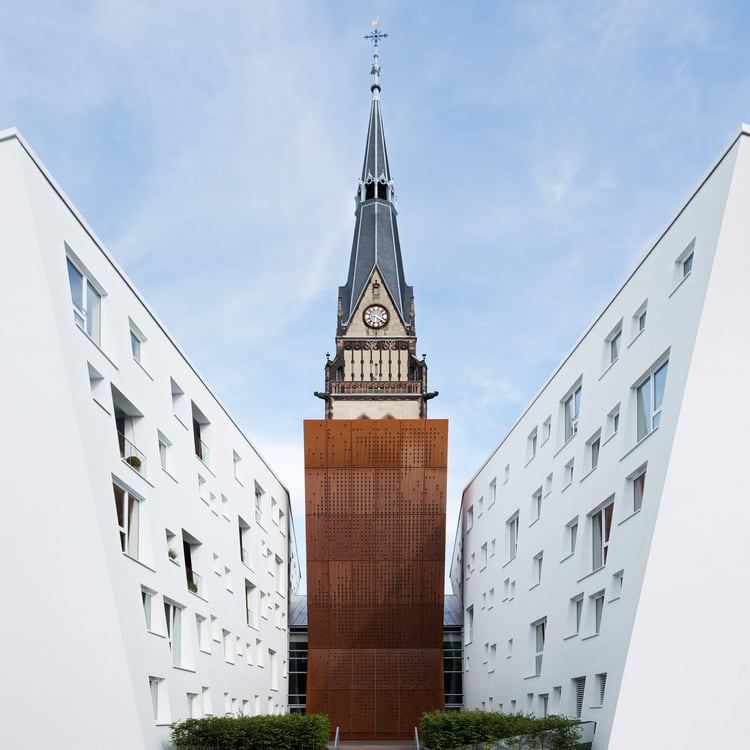 Photography: Maier Architekten Köln 2015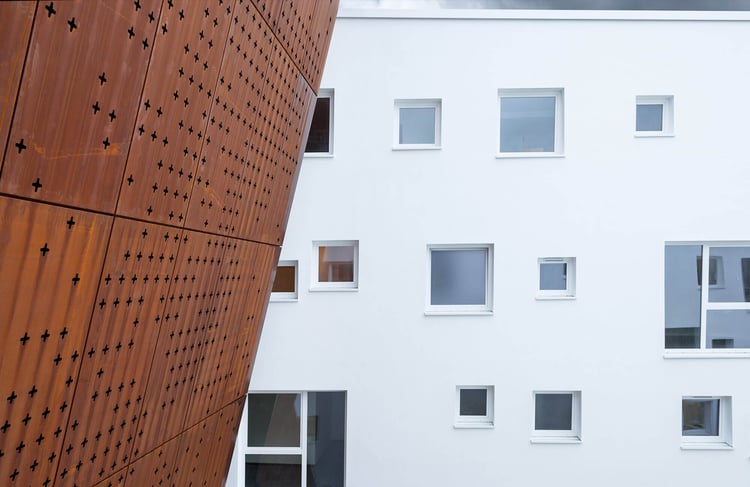 Photography: Maier Architekten Köln 2015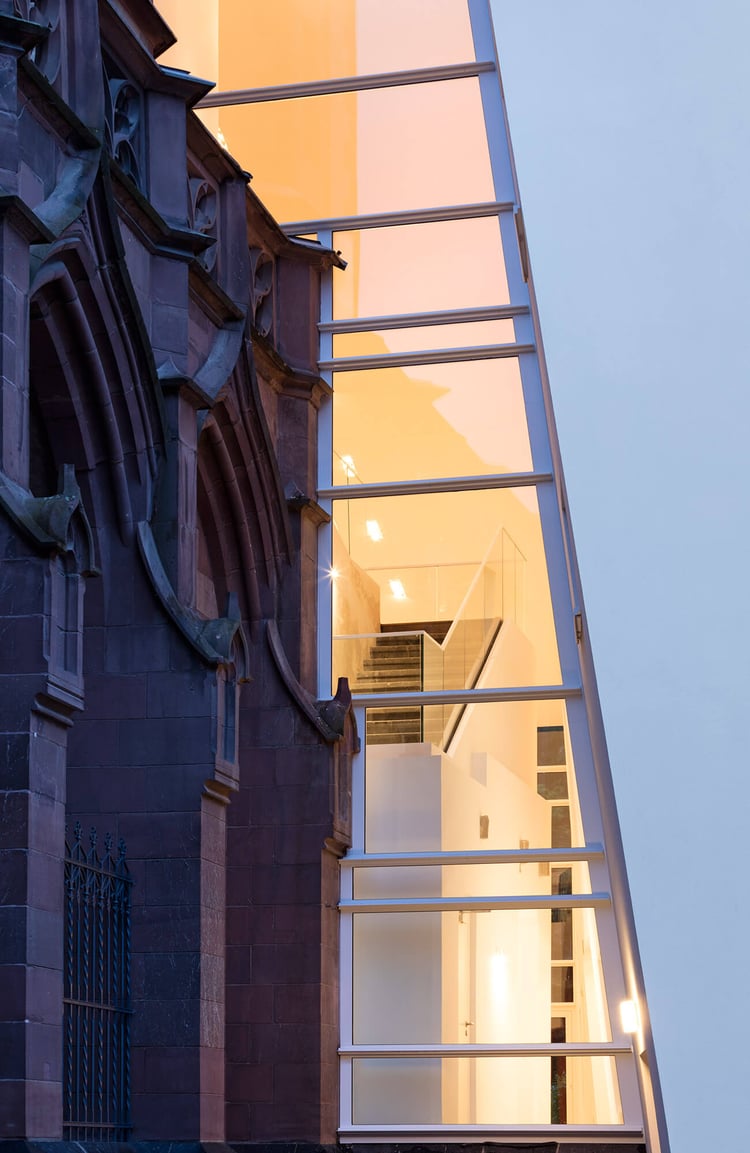 Photography: Maier Architekten Köln 2015
The result was a magnificent duo of buildings flanking the original church tower; two wings which open themselves onto a city garden, and bend protectively around the tower. The restored façade in simple white creates a harmonious connection between the historic building fabric and the new building. Embedded loggias underline the effect of a sculptural form, whilst the outer space was formulated as a sacred garden. The flat roofs are also covered in greenery to help improve the city climate.
The redesign meets the modern demands of the community, including spaces for various cultural events, both indoors and out. And for COWOKI, this beautiful architecture just heightens the uniqueness of their enterprise, re-enforcing their mission and helping to create a sense of wonder for all of their clients from the moment they arrive.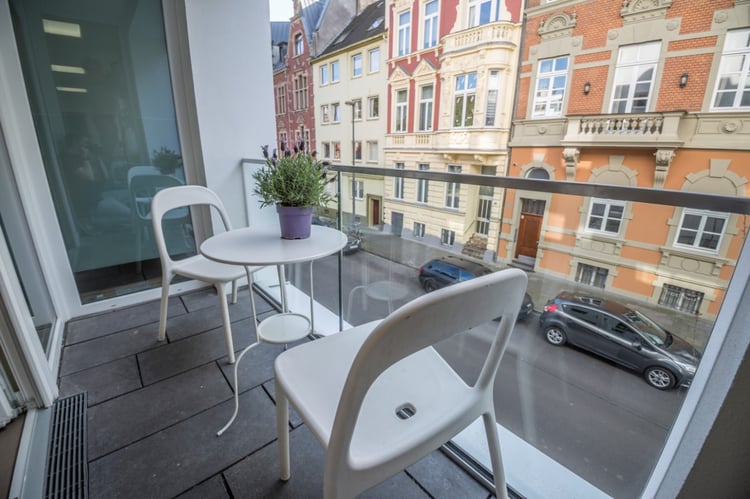 What started as a niche idea has rapidly grown, and is changing the way offices are designed. By the end of 2017, it is estimated over 1 million people worldwide will have worked in a co-working space, with over 14,000 co-working spaces in operation by the start of 2018. COWOKI offers something very few of these co-working spaces does; a chance for parents to be a part of the movement the way that fits them best.
Posted by
Richard Ferris on 19-Oct-2017 12:56:21