Our first design house is now open in Warsaw, bringing the Flokk house of brands to Poland for the first time. Combining stunning aesthetics and a fully functional interior our new location will offer an exciting range of activities for the design community and access to a host of our brands.
"When we were looking for a studio, we were looking for someone with a fresh and light approach. A studio that would create a setting with a relaxed atmosphere", explained Magdalena Borowiec, Marketing Manager, Flokk Poland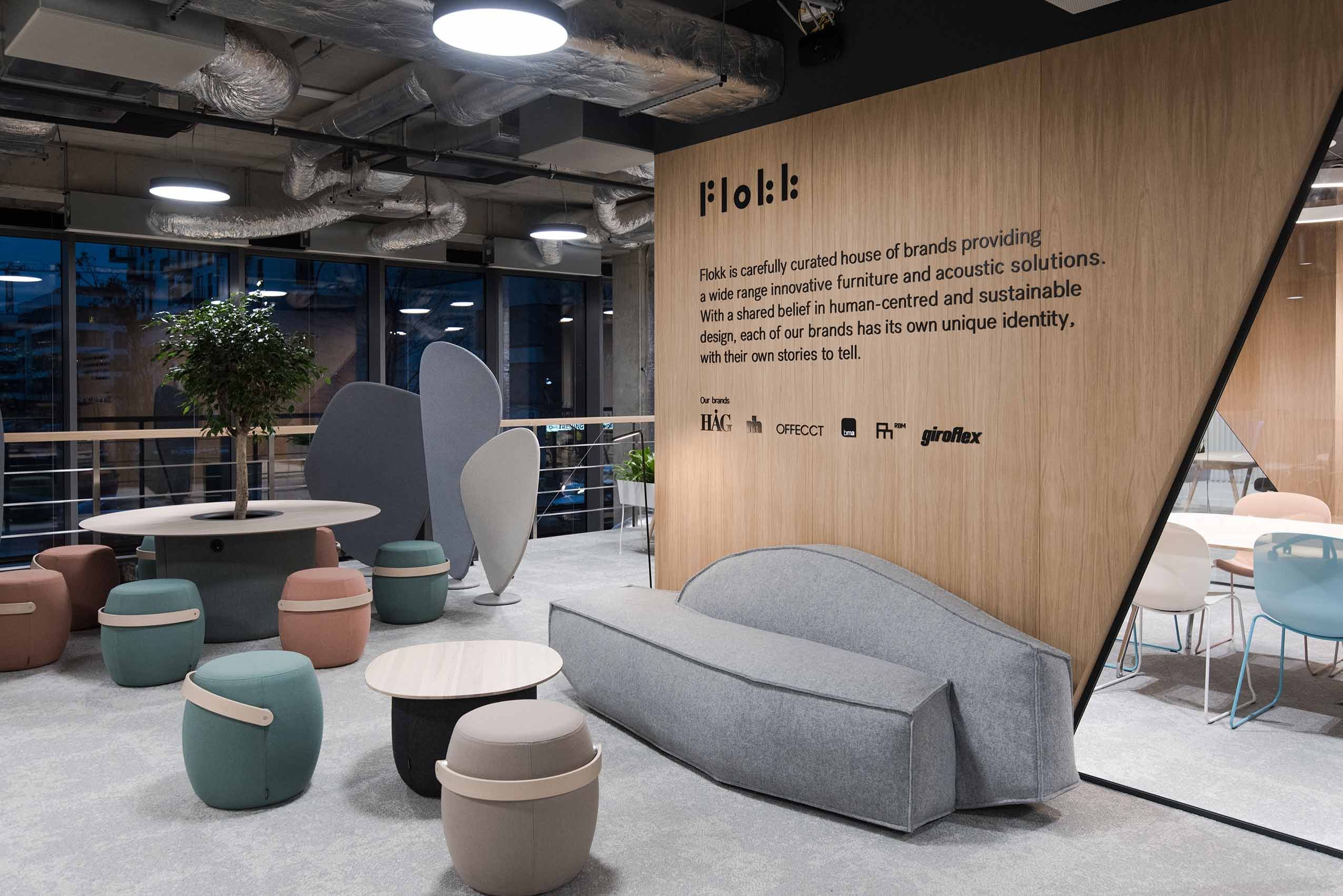 Designed by a team of architects from Modelina™, The well-lit, industrial premises has become a minimalistic space that provides an optimum background for a range of Flokk designs, where the leading role is played by a spectacular central installation comprising more than a hundred chairs.
The colourful mosaic was created using over 100 chair backs from the iconic RBM Noor series, circulating the central area of the ground floor. This approach has become one of the building's distinguishing features, which is also visible from outside.
Acoustic panels run through the whole interior, which, combined with a large amount of greenery, create an optimal working environment, separating the various work zones of the workspace needed for the large number of users, including those who work there on a daily basis, visiting guests, or those participating in large events.
Using only natural materials for the interior, Modelina™ designers opted for a sustainable and eco-friendly design, which is at the core of Flokk's philosophy.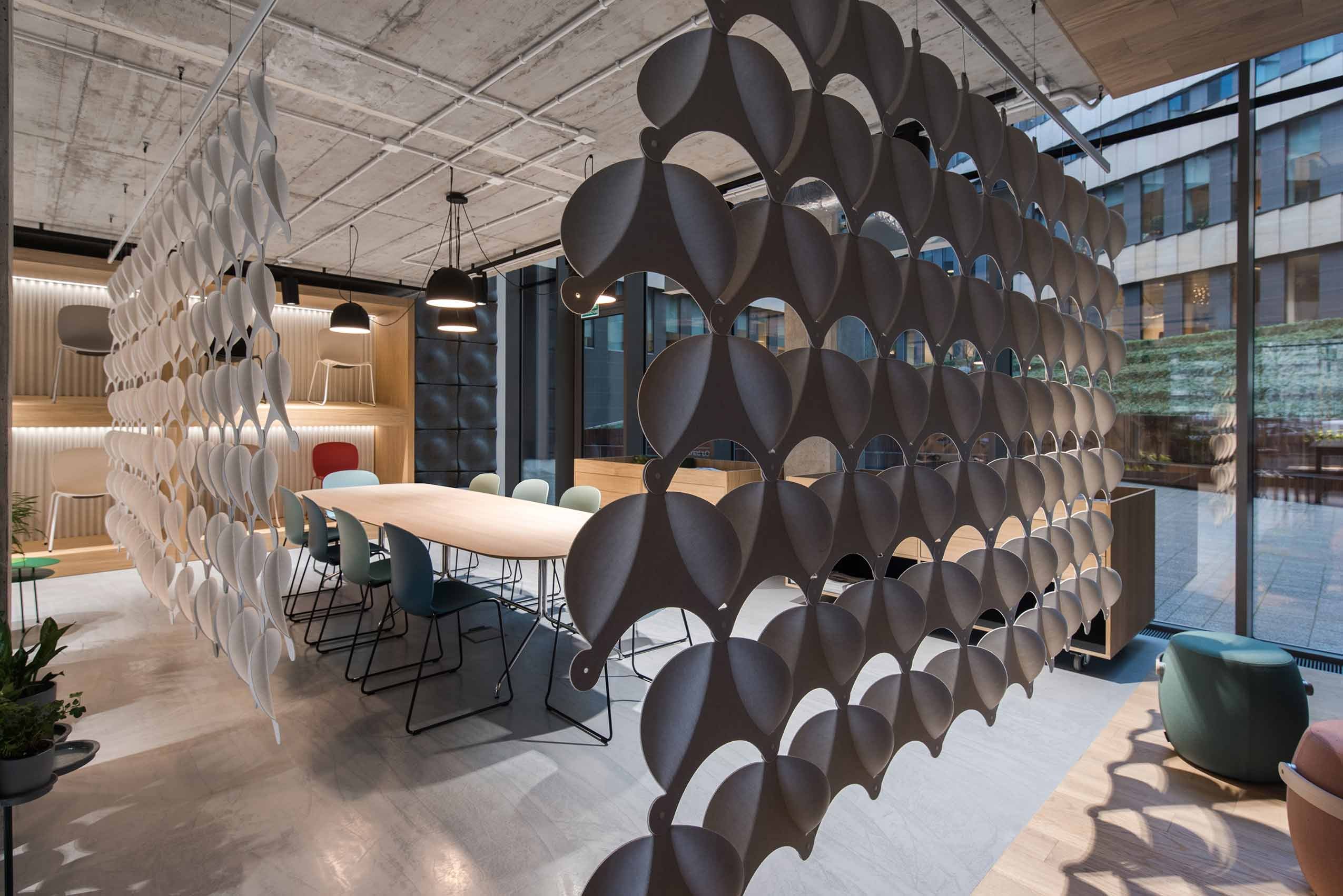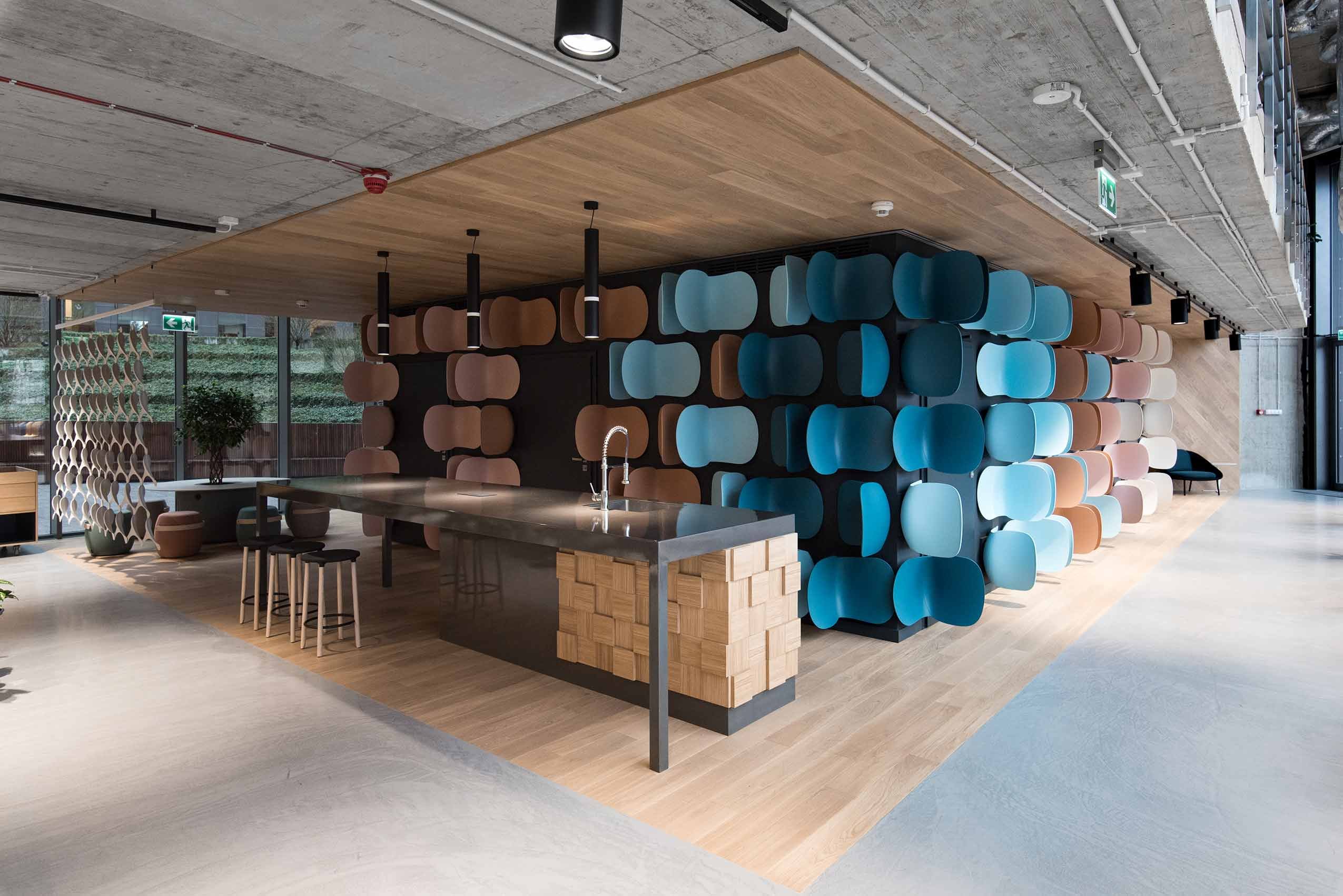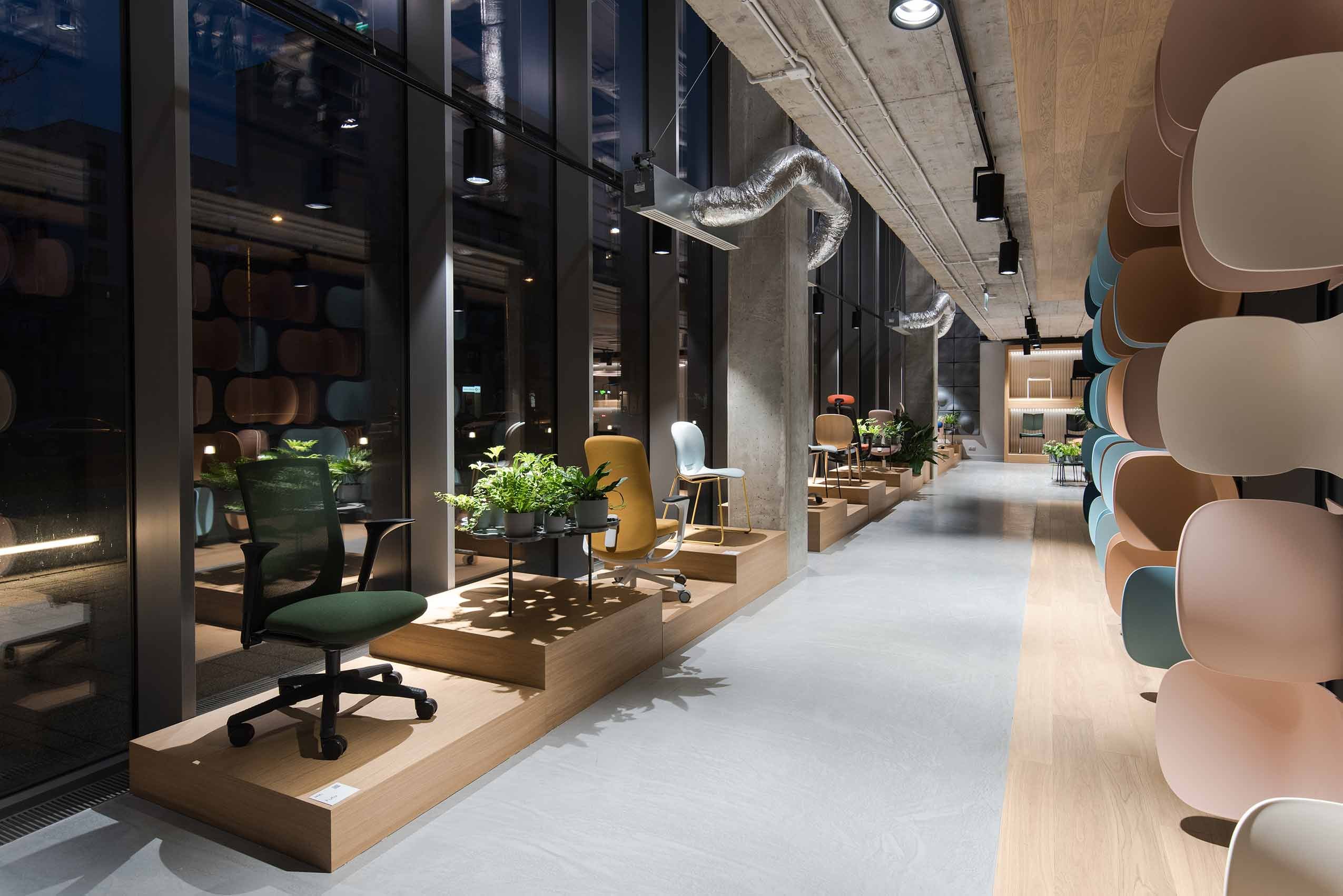 Visit today
Visitors to our showrooms are always welcome.
You can find us at:
Konstruktorska 12A | Warsaw (Park Rozwoju) | Poland