Interior designers UKW Innenarchitekten recently delivered a dazzling new media centre in the heart of German city Kamp-Lintfort, creating a prestigious place of learning and a cultural meeting place for generations to come.
Based in the city of Krefeld, just a stone's throw away from the River Rhine, product, architecture and interior designers UKW Innenarchitekten were tasked with developing a modern, welcoming environment, offering a rich variety of opportunities. Located on the ground floor of the Rathauscenters building, it fills a space that was in much need of regeneration. Publicly funded, the core of the project is a well-stocked library, but it goes far beyond your traditional book depository, with cultural meeting places and a full multi-media experience inside. Meet Mediathek Kamp-Lintfort.
The 'Open Library'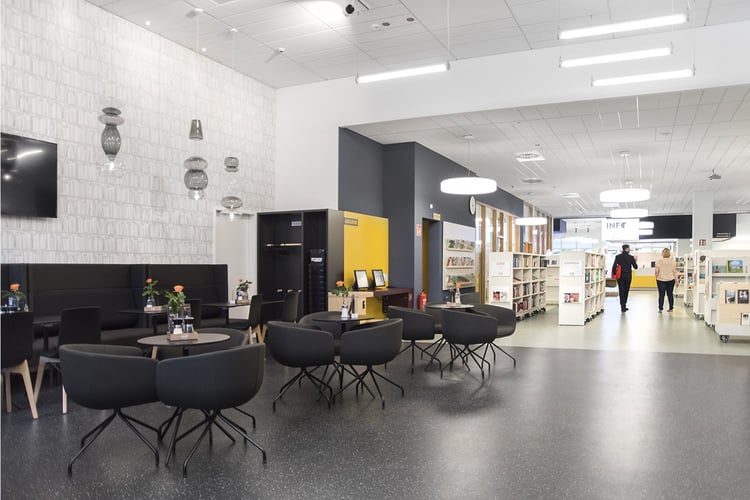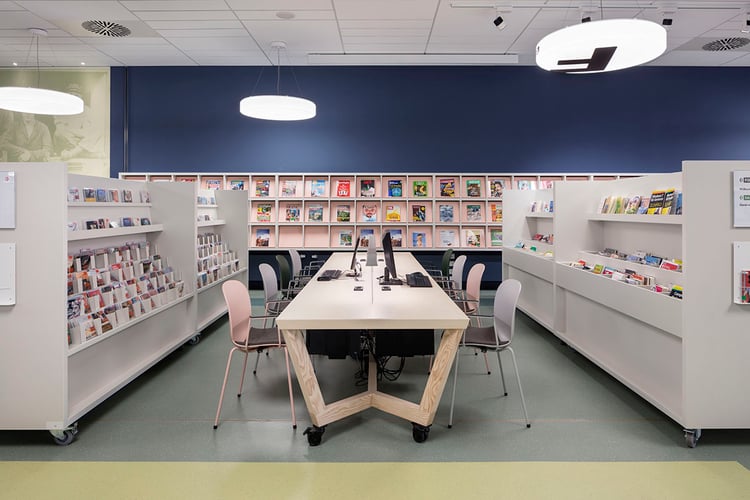 On the ground floor, visitors travel through a foyer before reaching a café area. Surrounding this are a plethora of media options, with traditional books, audiobooks, DVDs, graphic novels and picture books available to read in the various comfortable seating areas. There is also a gaming room equipped with the latest hardware ready for action. This area is the 'Open Library' an idea which is currently taking hold across Europe. Open outside of the normal library hours, it's warmness is designed to attract people inside to spend time and relax. Learning environments which offer places to hold talks and classes, and a home room which is run by local history clubs also form this zone.
The more traditional library has a very modern feel, and is full of literature for every reader. The children's area has a permanently installed stage for readings and screenings, and there are several breakaway rooms for quiet study and reflection.
Read - Exciting office design trends for 2018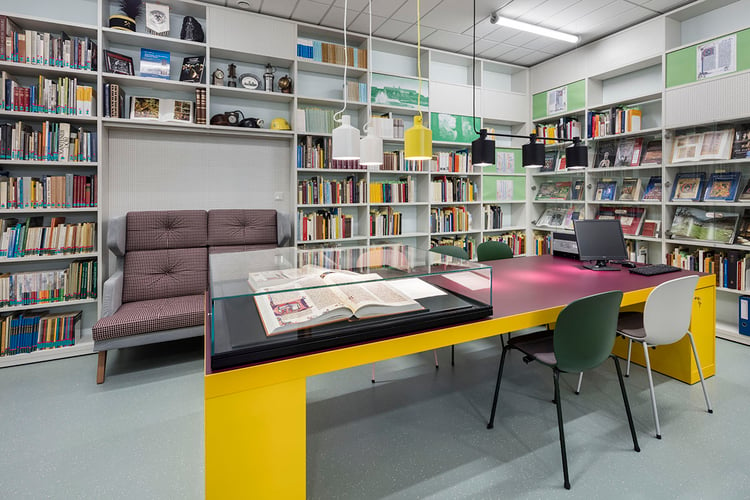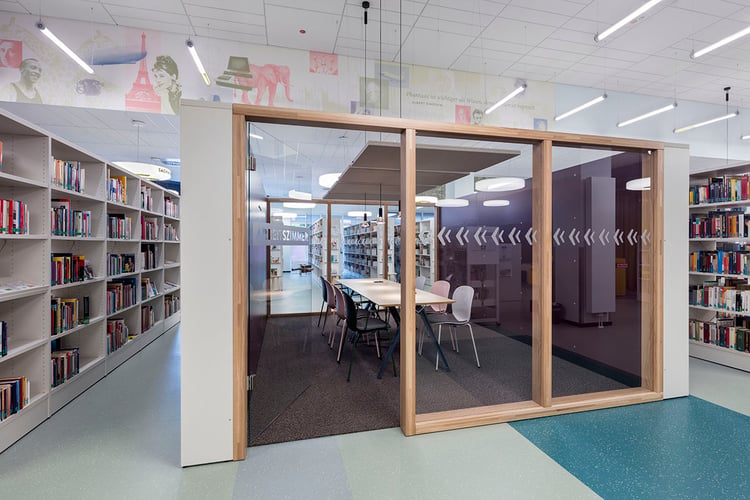 The Interior
The concept for the project as a whole was to be attractive, to offer versatility, and to be comfortable for the people visiting. Seating plays a pivitol role in such a building, with high quality, durable chairs that were easy to clean and maintain the preferred option. After a consultation period UKW chose to include the RBM Noor for a variety of areas, choosing the colours Rose, Misty Grey and Forest to match the overall design of the interior.
Seat upholstery was included to provide comfort for extended seating, which comes as water repellent and antimicrobial to offer great durability. Taking advantage of the multiple ways the RBM Noor can be setup, different options with and without armrests, and with different footbases were chosen to best fit certain areas.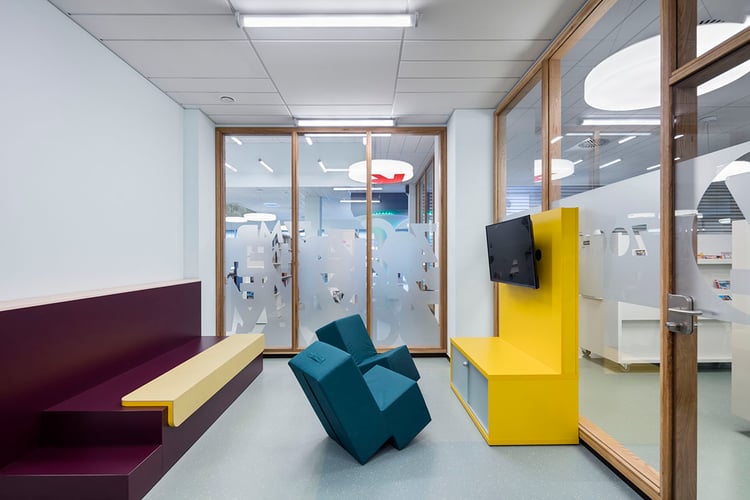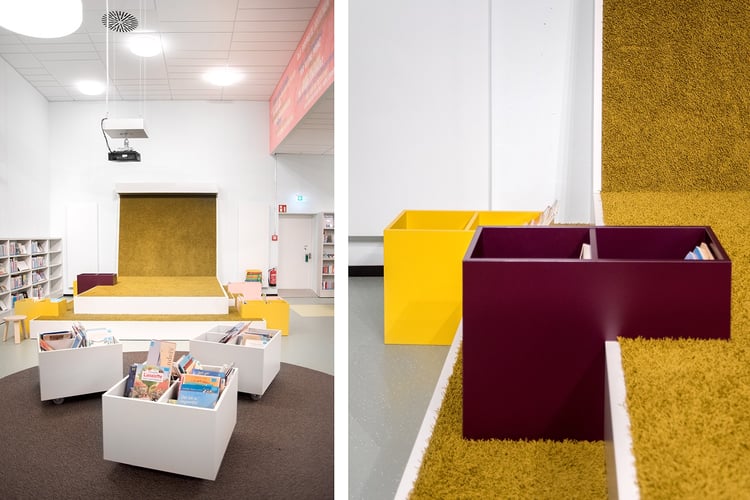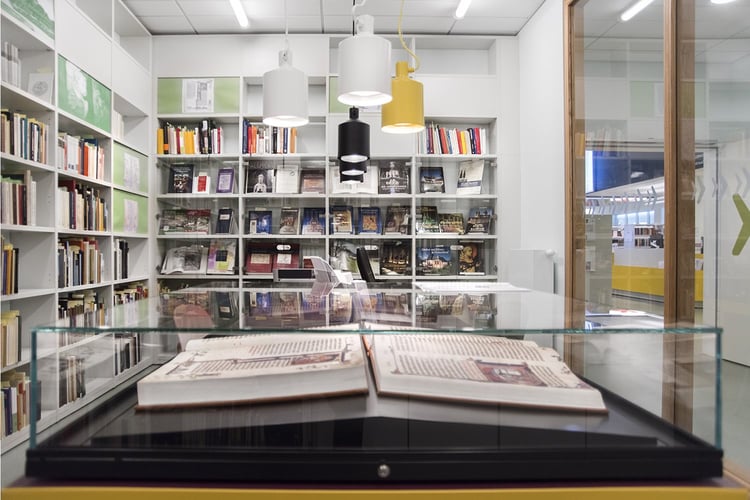 The overall design of the interior is light, crisp and colourful, with bold furniture complimenting the light walls and high ceilings. Open inviting spaces, brand new books and a great cup of coffee make this place one of Kamp-Lintforts most coveted public spaces today.
Read more - New co-work space in Cologne offers unique workplace experience
Posted by
Richard Ferris on 22-Feb-2018 12:50:01