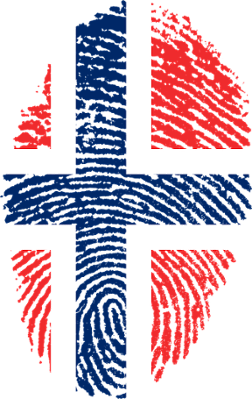 What do a toothbrush, cheese slicer, and a telephone have in common with the HÅG Capisco? They all feature in "Design i 100", a celebration of Norwegian design presented by Norway's top newspaper Aftenposten in conjunction with Design & Architecture Norway (DOGA), and YOU can have your say by voting for your favourite!
100 YEARS OF DESIGN
Since the mid-20th century Scandinavian design has permeated the globe, offering a concept of "beautiful things that make your life better", with Norway a big part of that movement. The 100 Norwegian designs selected by an expert jury for Design i 100 are distinctly Scandinavian, artefacts that are highly functional, yet minimalistic with clear simple lines. From Rottefella's innovative and revolutionary ski binding design from 1927, to Peter Opsvik's iconic Tripp Trapp chair, the designs chosen are beautiful in their simplicity, and long lasting in their impression.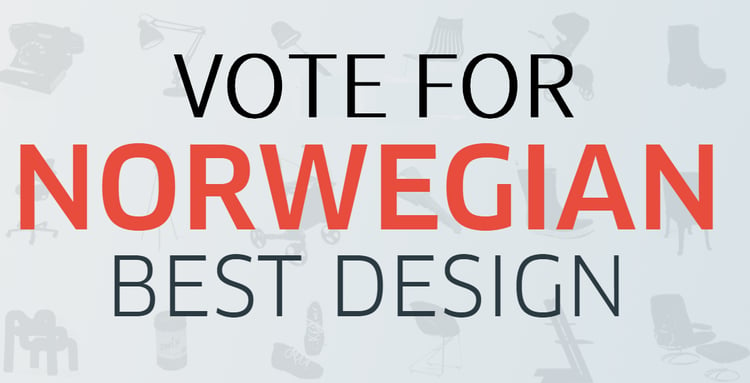 Head over to their official website where you can see the top 100 designs, including the top 30, which will be narrowed down to a winner after a public vote, which closes Sunday 26 February.
TIMELESS NORWEGIAN DESIGNS
Here are just a couple of entries from the competition, highlighting the typical aspects of traditional Scandinavian design.
MAYA, 1960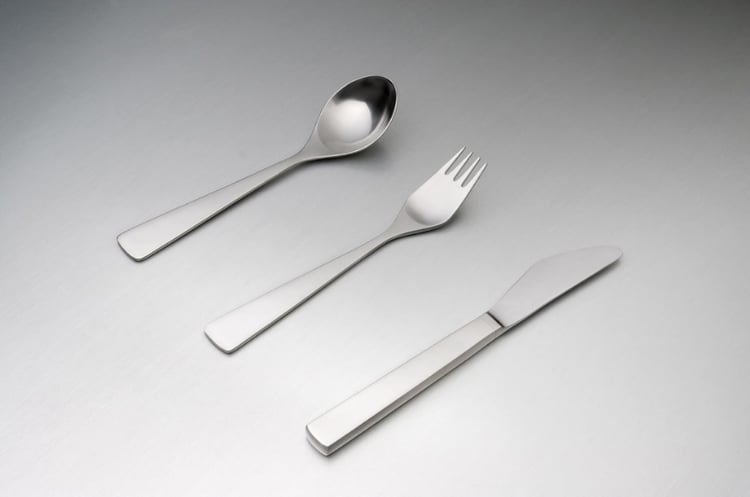 Designed by Tias Eckhoff for Norwegian Steel Press, the Maya range of cutlery was created with a vision of lasting quality and easy to use, whilst having a minimum of wastage in production. With millions of units sold internationally, Maya is even on display in New York & London, regarded as a world design classic.

LUXO L-1, 1937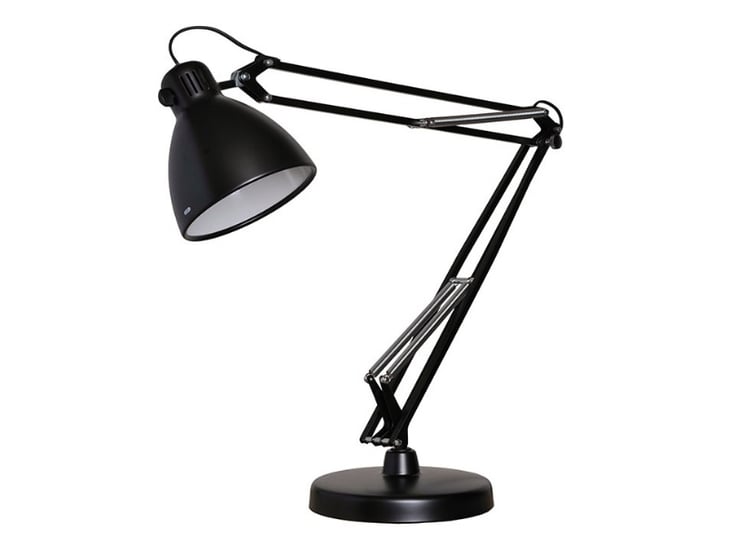 The Luxo L-1 was designed by Luxo's founder Jac Jacobsen, and at its time was a revolutionary design, featuring two movable arms with spring relief, providing a near frictionless adjustment. More than 25 million copies have been sold to date, and it is today produced by Glamox.
CHEESE SLICER, 1925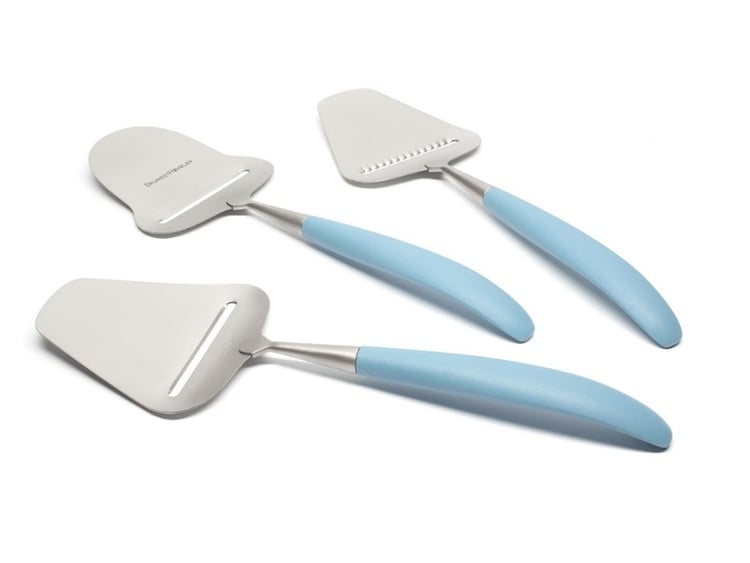 The earliest evidence of cheese making dates back to 5,500 BCE, but mankind had to wait over 7000 years for the first single purpose cheese slicer. Cabinetmaker Thor Bjørklund was annoyed that regular knives werent up to the task of slicing perfect cheese slices, so he designed the world's first in 1925. Since then over 50 million copies have been sold worldwide.
BAKELITTELEFON, 1932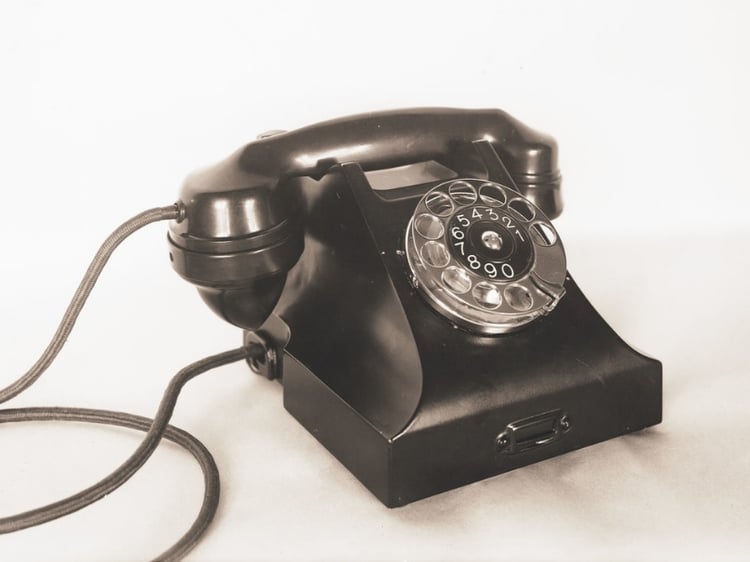 The world's first one piece moulded phone was designed by construction manager Johan Christian Bjerknes, who was experimenting with the new plastic material bakelite. Artist Jean Heiberg was invited to finalise the style, and what you have is an iconic masterpeice, sold worldwide for nearly 30 years.

HÅG CAPISCO, 1984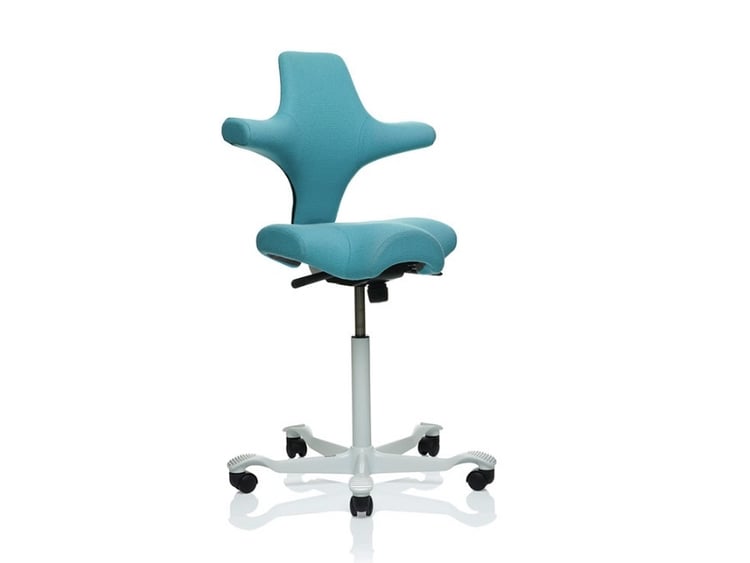 Inspired by the horse rider's dynamic position, the HÅG Capisco is a design classic, offering an innovative to office seating, inviting the user to continually move their body, to beat the negative effects of sedentary behaviour. Design updates over the years have increased its durability and lowered its environmnetal impact considerable, but the look is still the same.
VOTE FOR YOUR FAVOURITE
Although the Capisco did not make it into the top 30, we are pleased to be recognised for it's contribution to the design world, and you will definitely see some familiar names in the top 30, with both Peter Opsvik (HÅG Capisco, HÅG H04, HÅG H05 & HÅG Conventio Wing), Svein Asbjørnsen (HÅG Tribute) and Tias Eckhoff (RBM Ana, RBM Bella) featuring in the top 30, with the Tripp Trapp & Stressless and Maya respectively.
Once the votes are in, the results will be announced in a special edition of Aftenposten's A-magasinet, devoted entirely to the history of Norwegian design.
SPECIAL EXHIBITION
For those in Oslo, you will also be able to see all the designs at a special one night only exhibition, celebrating the past and future of Norwegian design. Taking place on March 2nd, the event promises a lively debate with up and coming designers, and all of the top designs from the vote on show to enjoy.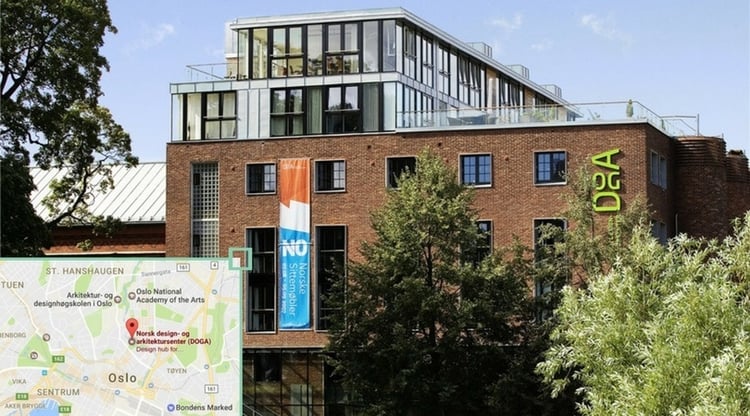 If you are in Oslo, you can purchase your ticket here
Head over to the official page now and explore what makes Norwegian design great!
Posted by
Richard Ferris on 23-Feb-2017 10:15:00