FotoWare is a software company based in Norway, with offices around the world. They create programs that empowers people and organizations to do more with their content by helping them to better, and more efficiently manage their rich media files. When they were looking to refurnish their Oslo HQ, they turned to Flokk brand RH for their seating requirements.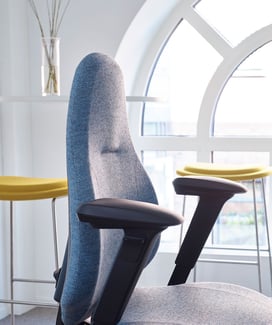 FotoWare have a team of 27 staff working from their Oslo office with a strong focus on desk-based tasks. With a large proportion of work time spent sitting, it was important to get a seating solution which provided ample support as well as great comfort. As a brand with strong aesthetic qualities, it was also vital that any furniture added to the overall visual feel of the environment, to compliment their interior design.
The RH Mereo was chosen because it met all the demands of the brand, as FotoWare Content Marketing Specialist Alex Kronenberg explains, "We chose the RH chairs because they encourage movement through active sitting to counteract the sedentary nature of office work. We also decided on them due to their sleek, Scandinavian-inspired design that matched our company environment well, and because of Flokk's dedication to creating great products with sustainability and minimal environmental impact."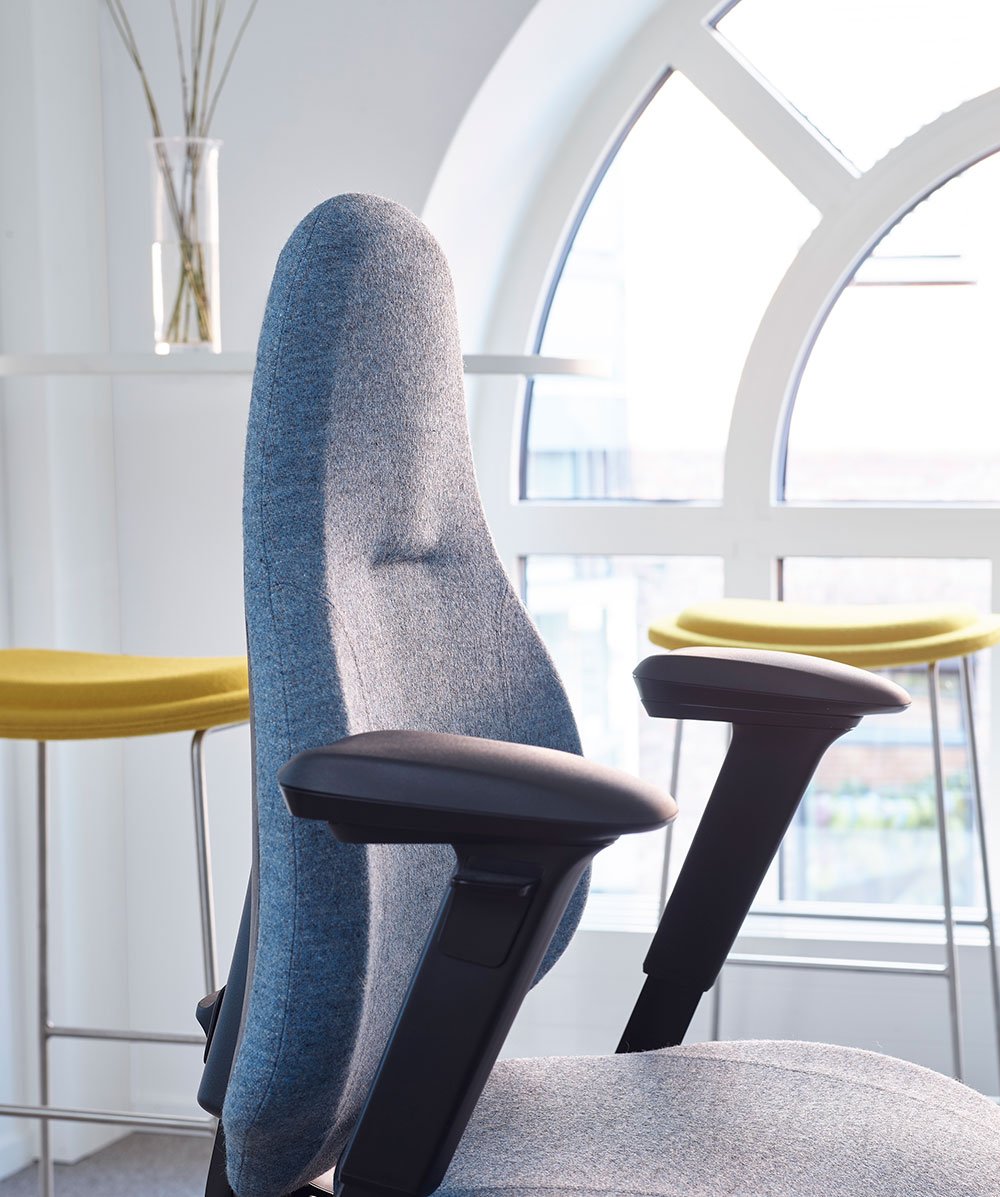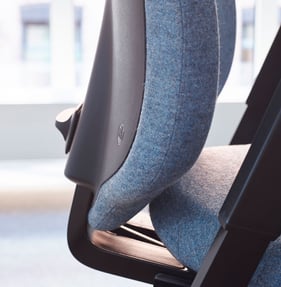 With a wide selection of fabric choices for Flokk brands, FotoWare chose the fabric Bardal 750 by GU. Bardal is a fabric with a warm and welcoming character, perfect for attractive interiors that evoke a homely and safe feeling. Any new furniture is specified to ensure that the office is a nice environment for their team to spend time in.
First impressions of the chair were extremely positive as Alex continues "The Rh Mereo chairs were our first and only choice and we're extremely happy with the decision we took. The first impression has been how comfortable the chairs are compared to our previous ones. The movement of the chair feels very natural, and the controls are nice and easy to use. It has made a noticeable difference and all our employees who use them agree that reverting back to the previous chairs would be a significant downgrade."
"Overall, our experience has been extremely good, and we are absolutely delighted about that. As well as the chairs being beautiful in design, they have truly provided a superior level of comfort and made a significant difference in providing better support for our staff's physical well-being - the fact that they are also made with minimal environmental is something we care very passionately about."
Photographer: Per Gunnarsson
Download the RH Lookbook today!
More Articles
Swedish housing experts look to RH for support in office relocation
6 quick tips for designing a home office that works
5 office design tips for maximum productivity