He's worked with some of Norway's finest musicians, and now his studio has a new lease of life. George Tanderø of Tanderø Mastering recently spoke to us about his brand new suite in Oslo, Norway, and why he chose RH when he was kitting it out.
Tanderø Mastering is a mixing and mastering studio in Oslo, Norway. Over the years he has worked with the cream of the crop of Norway's recording artists, spanning all genres. From Grammy-nominated singer-songwriter Siri Nilsen to recently mastering long-running black metal band Satyricon's 2017 offering Deep Calleth Upon Deep, he has an ear for music, no matter the style.
A New Beginning
In 2016, Tandero Mastering sought a new beginning, a fresh studio and a fresh design. George enlisted John Brandt, an American architect, designer and acoustician, who has been working in the music industry for over 40 years. By January 2017, work had begun on the new studios, which opened in March. Light and airy, the new design features a crisp aesthetic, with clean lines and light materials.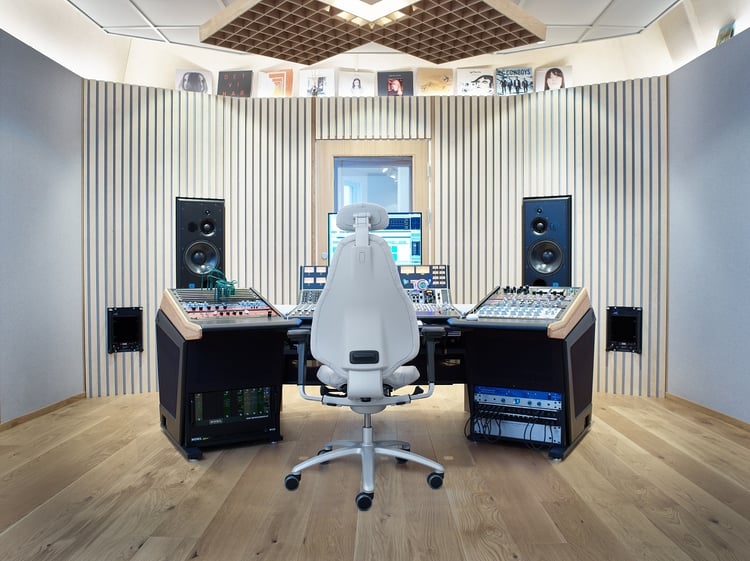 Built around an API 1608 mixing console, light woods and greys are the prominent colours, with soft lighting and minimal clutter, helping to create the perfect acoustics. Two ATC SCM 100 monitor speakers dominate the walls directly facing the mixing desk, providing massive volume with awe-inspiring composure – perfect for the job.
The Seating
Working in a recording studio involves lots of sitting, so getting the seating right is an important component to the design. Tanderø went with the RH Mereo as the chair of choice for the studio, installing several for use during recording and mastering sessions.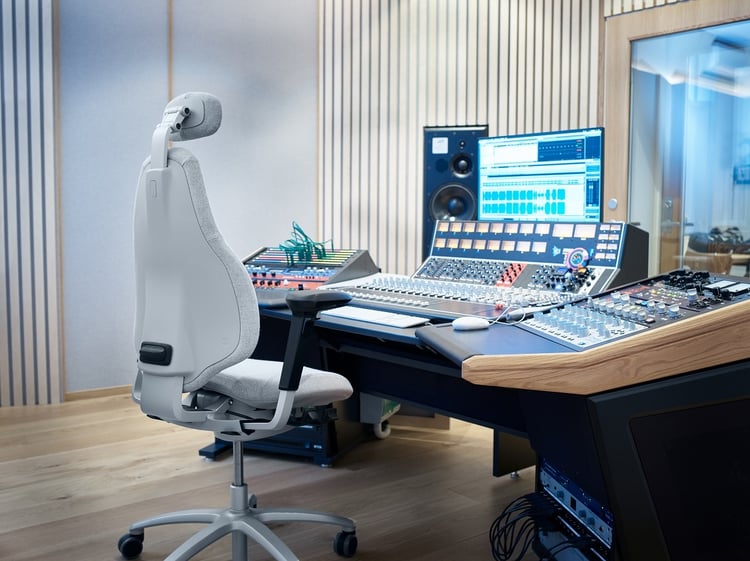 The Mereo offers uncompromising ergonomics providing support and comfort for extended periods of use. Easily adjustable, its versatility also lends itself to multiple users, great for hosting different artists co-piloting on the sessions. It also looks good, utilising the new grey back Mereo design to match the colour scheme.
Speaking of his choice of chair, George Tanderø, founder of Tanderø Mastering said "I wanted a chair that would be comfortable to sit in for long hours at a time, with really good back and neck support. The RH Mereo was a perfect fit. It´s super comfortable to use for hours on end. My last chair gave me neck pains. The RH Mereo has made my work workday much more comfortable."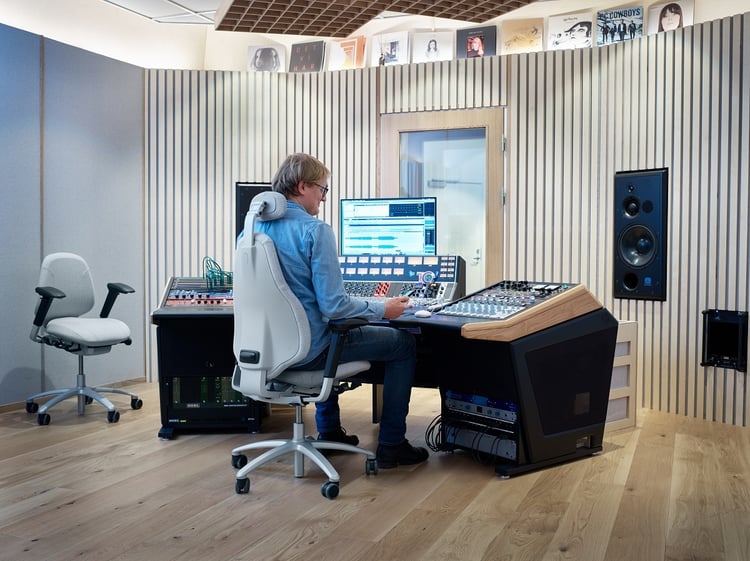 And what's George's verdict on the project as a whole? "My new studio has become better than I could have ever hoped for. By far the best studio I've worked in. Both the control room and lounge have a very nice atmosphere with lots of wood, light colours and daylight."
Posted by
Richard Ferris on 05-Feb-2018 06:00:00