The Norwegian Business School's (BI) new Trondheim campus was awarded the Eiendomsprisen award at the tail end of last year, receiving high praise for its sustainable solutions for energy management and interior design.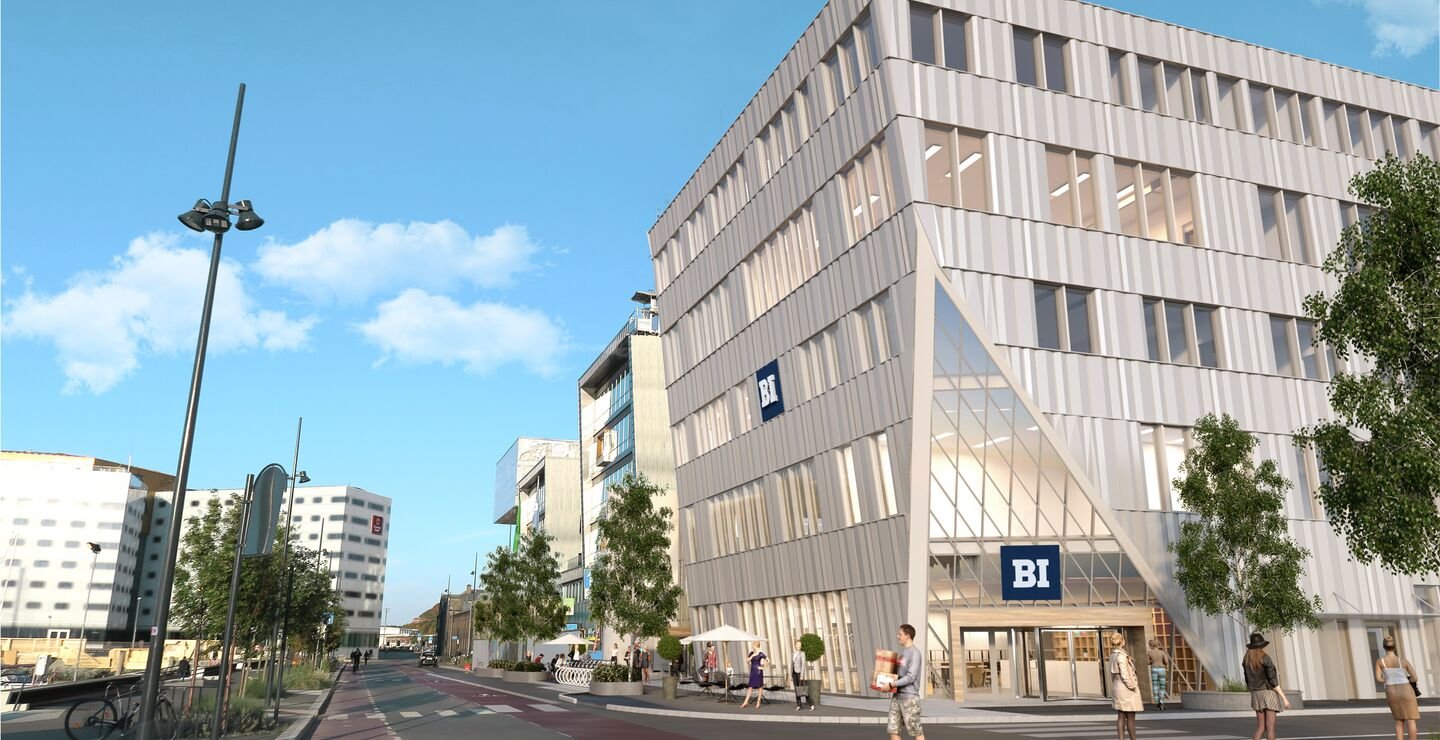 Photo: BI
Designed by architects Skibes and managed by property firm Entra, the new university campus, which officially opened in September 2018, features the latest solar power technology and unique water systems as explained by Head of Entra Trondheim Stine Hostad; "The prize means a lot to us…Our energy solution with the use of seawater and solar cell for heating is also easily transferable to other projects. It should be an inspiration to other buildings."
Energy from the solar panels was even used in construction, and when electric buses are brought to Trondheim, a designated charging station will be installed at the existing bus station. Plans are also under way to find ways to utilise energy when the building produces more than it needs.
Interior Design
Working with the university's interior architect Pernille Schou Folkvard and furniture suppliers Fagerhaug & Olstad (F&O), architectural firm Iark and were tasked with creating a contemporary space for students to meet, study, learn and collaborate.
Since its opening, students have commented on the appeal of the interior design, complementing its neutral palette and distinctive structures. All auditoriums are located in the centre of the campus, decorated with patterns inspired by Beijing's national stage, also known as the "Bird's Nest". The pattern goes from the first to the fourth floor.
Another interesting addition to the project is a feature wall designed with wooden patterns similar to a cocoon. It is meant as a metaphor for the life of a student – a caterpillar turning into a butterfly, with the cocoon the home of development, much like a university develops a student.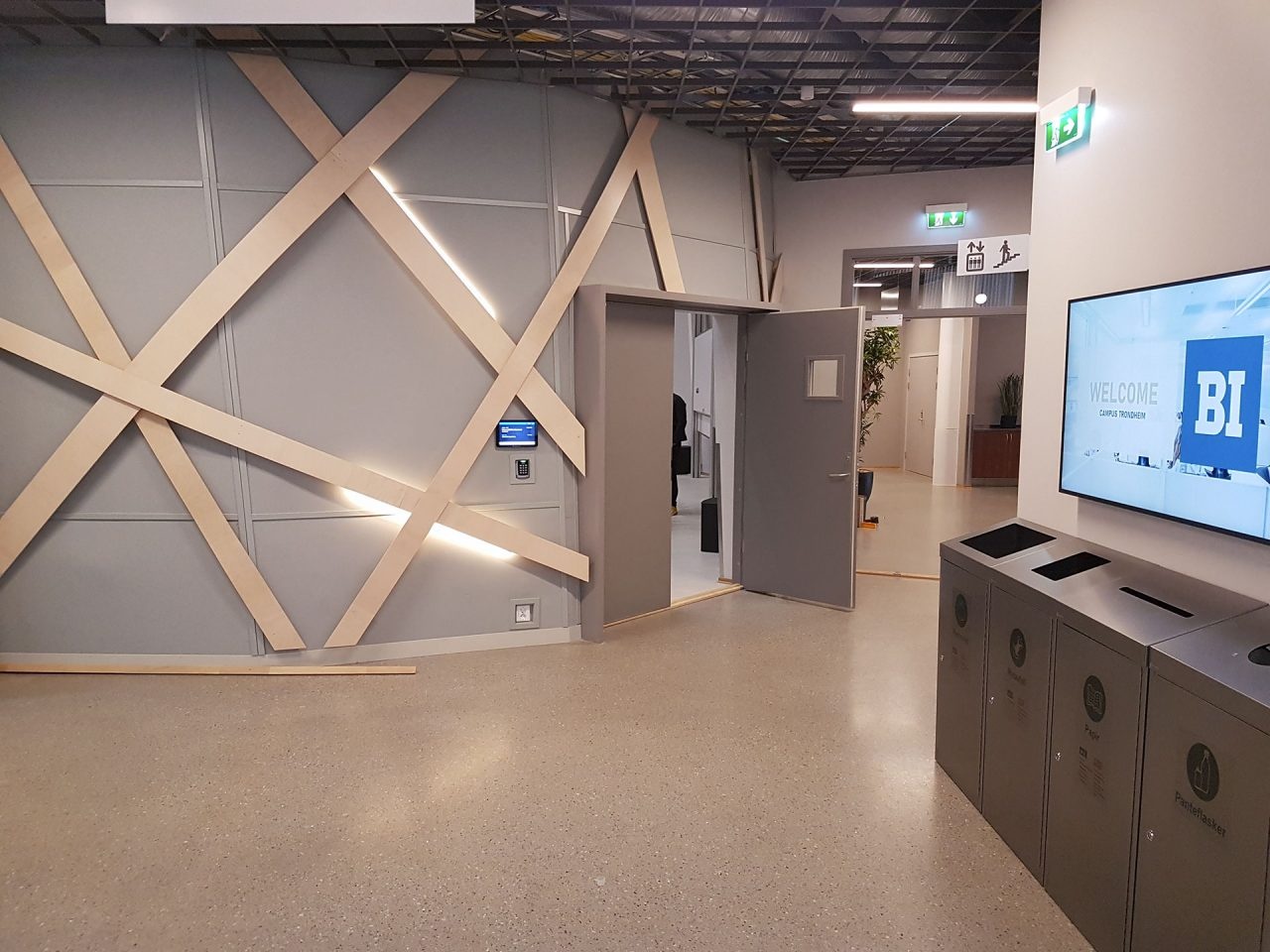 The 'birds nest' style panelling continues throughout the building, even in hallways like above. Photo: BI
Seating solutions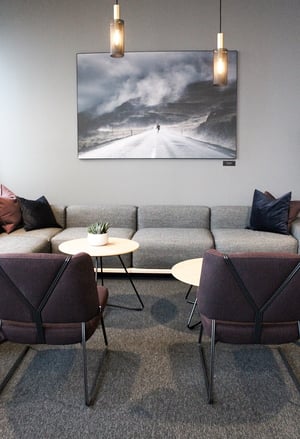 The architects worked with furniture suppliers F&O to source and specify furniture across the 8350m² campus which is split over 5 floors. This included various seating options in both private desk-based and break out areas.
Furniture from Flokk brand's HÅG and Offecct (Offecct Meet Sofa System, left) were specified throughout the project, providing comfortable and design led seating whilst continuing the trend of sustainable solutions which runs throughout.
Learn more about Flokk solutions at BI Trondheim
Speaking about the selection process for seating, Lina Leth-Olsen, Sales & Interior Consultant at Fagerhaus & Osted AS said, "The architect specified products by Flokk throughout this project. It feels safe for us to provide products from Flokk, since they are made with such good quality and have a nice design. Flokk is also a trustworthy supplier which is very important, since we deal with them on a daily basis."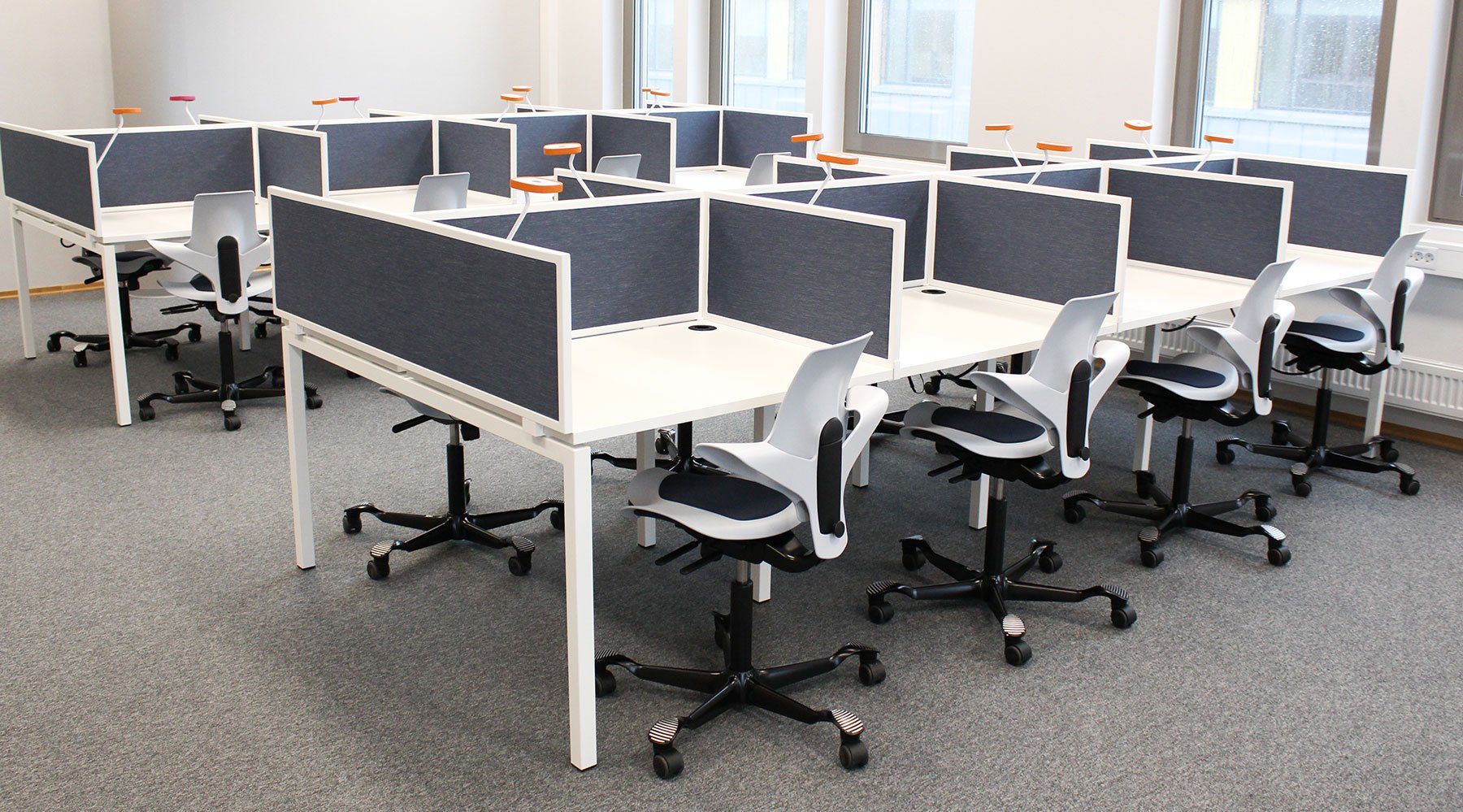 Private study area featuring the HÅG Capisco Puls. Photo: F&O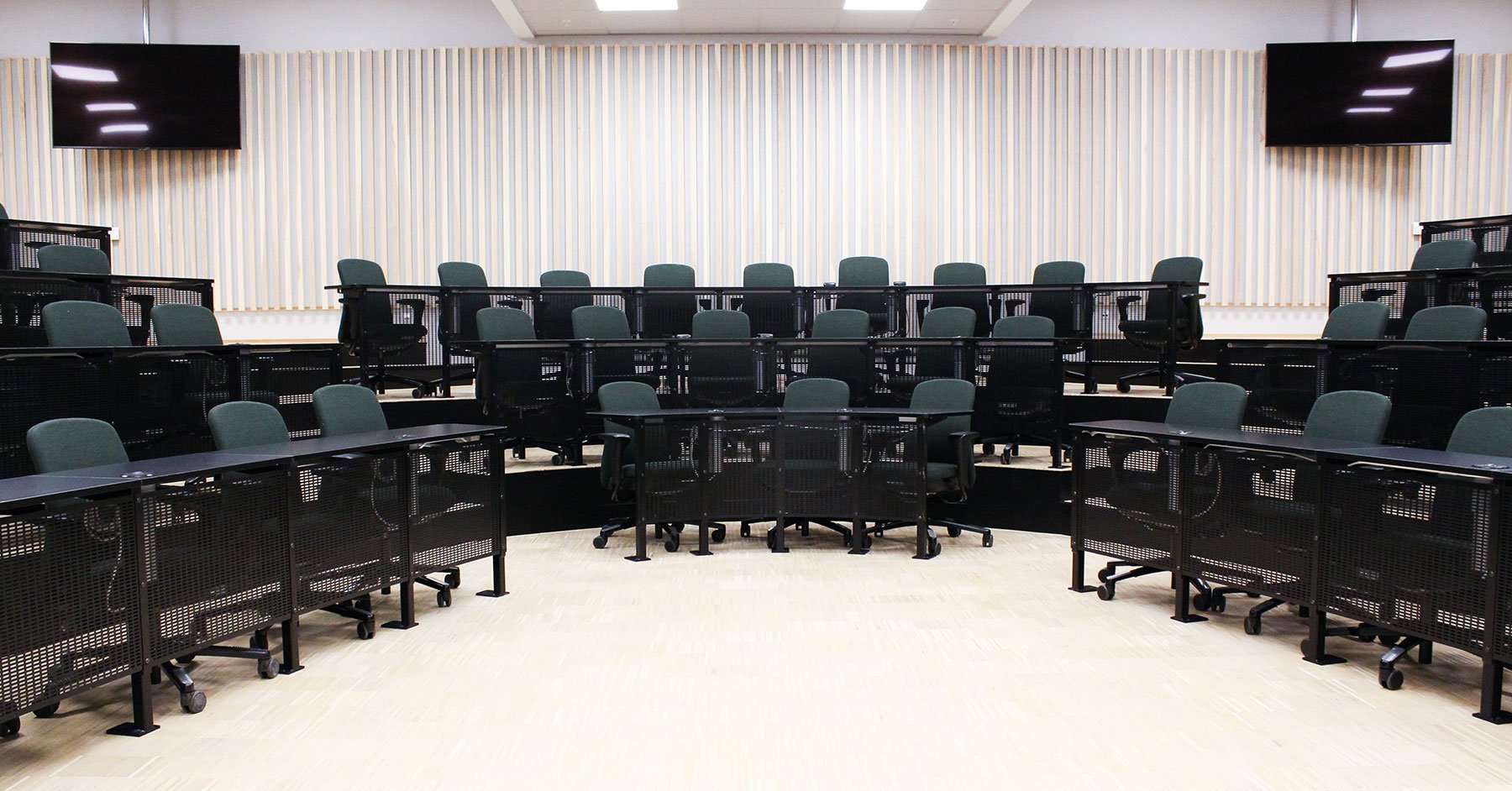 One lecture hall was fitted with HÅG SoFi chairs. Photo: F&O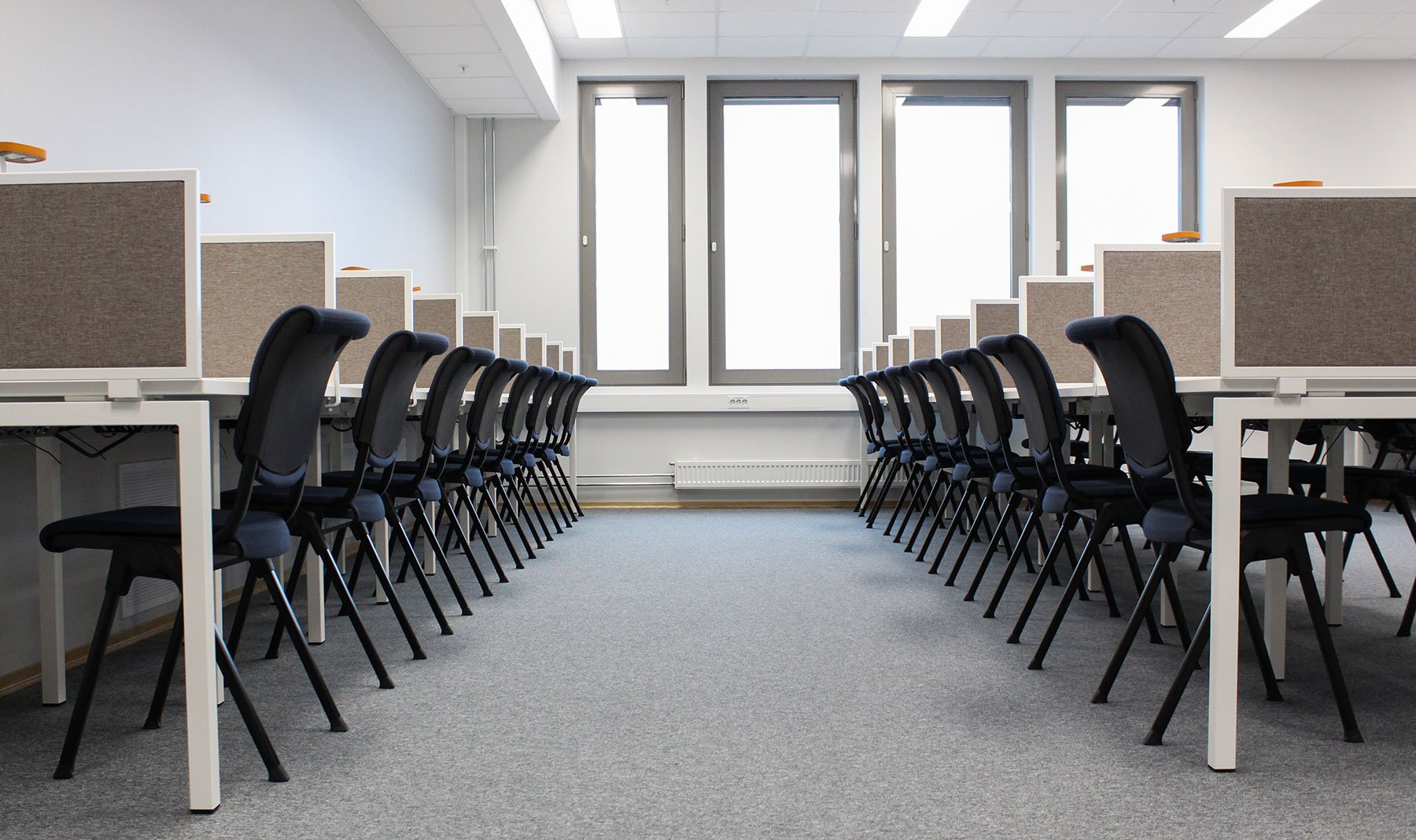 Private study area with HÅG Conventio chairs Photo: F&O
With 1500 students now halfway through their first year, the reception has been very positive. "It is Scandinavian design that meets industry that meets jungle" said BI student Ingvild Normann Vardenær, whilst looking around in the new campus. And the new complex, as hoped by the jury, has made the area a more vibrant and an exciting place to be.
Read more articles
How to choose environmentally friendly furniture
Why classroom design is crucial for learning
The truth about chemicals in furniture
5 office design tips for maximum productivity
Posted by
Richard Ferris on 12-Mar-2019 10:16:55