One of our favourite hotel's in HÅG's hometown Røros, underwent major renovations last year, with a team of architects and interior designers delivering an all new spa complex for guests and visitors.
Designed by architect Trine Schjølberg the new Bath & Wellness Rehabilitation Centre at the Røros Hotel is built on a steep hillside, mostly underground with sections emerging from the ground to offer sunlight. The vision was for the structure to be discrete, with minimal impact on the landscape, hence its semi submerged design.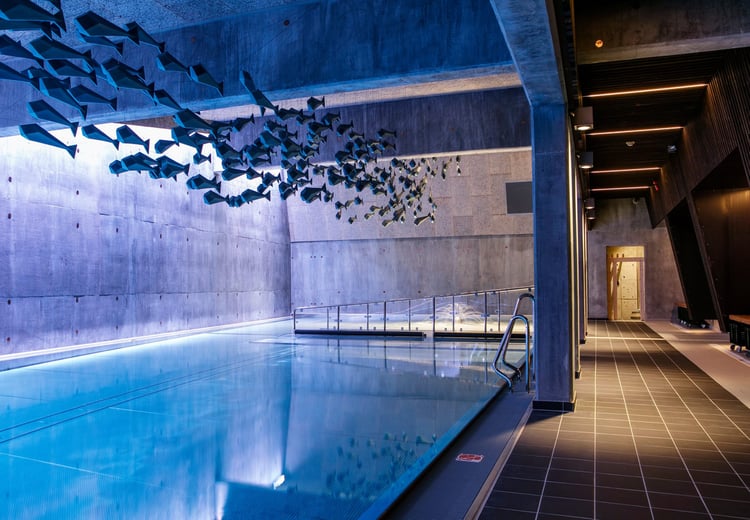 Photo: Tom Gustavsen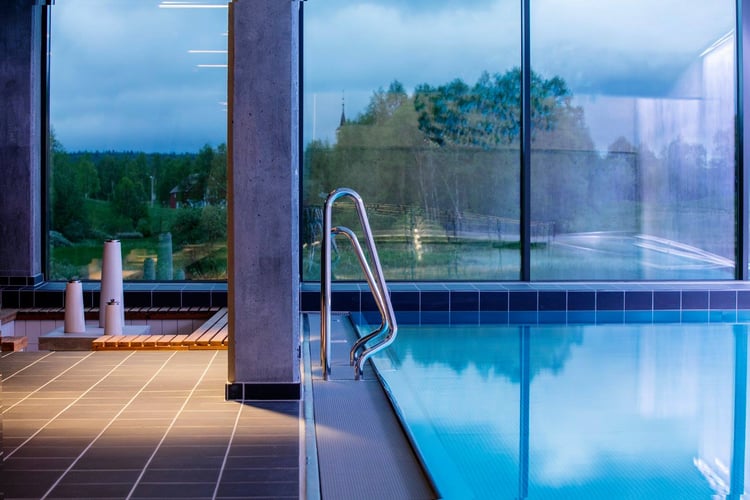 Photo: Tom Gustavsen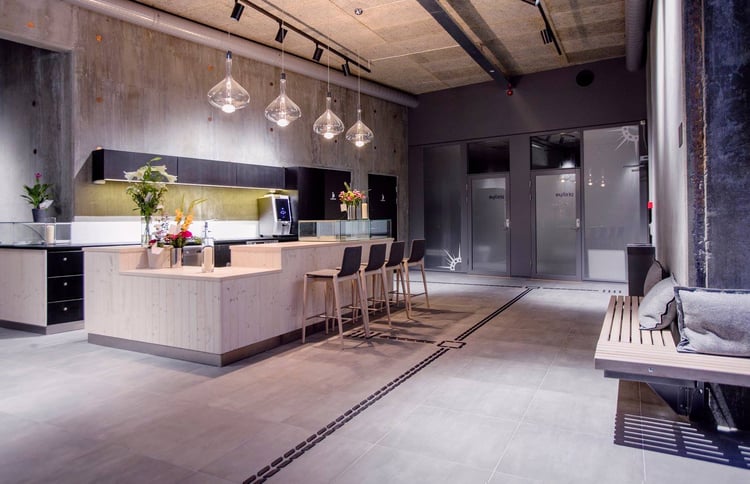 Photo: Tom Gustavsen
Interior designer Hege Ødegård drew influence from the rich history of Røros, especially it's long association with mining and fishing. Rough and raw materials are central themes in the architecture and can be found in both the construction and decoration. Unrefined concrete, burnt wood, metal and wool all create the atmosphere.
Signage is painted directly onto concrete, lamps above the counter are shaped like water droplets, and the décor indicates the mythical more than the pragmatic. The additional colours, including turquoise, are inspired by Olavsgruva (Olav's Mine), a once working mine now a tourist destination in Røros.
Interior artwork was created by local artists, which also drew inspiration from historical elements of Røros. The roof is adorned with amazing fish in ceramics, by the artist Per Lysgård, whilst Tom Gustavsen provided a series of photographs for the walls.
Photo: Tom Gustavsen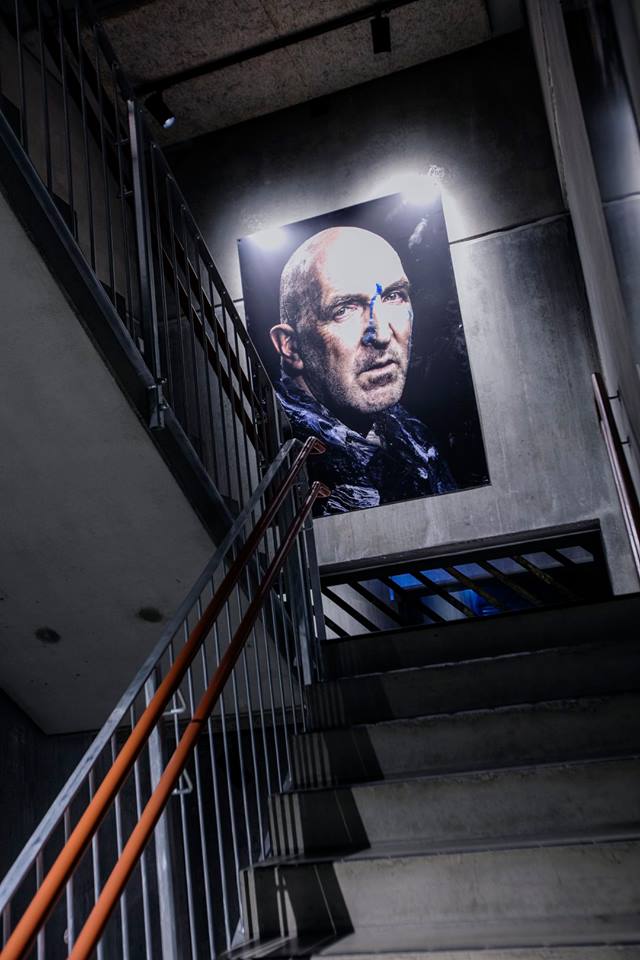 Photo: Tom Gustavsen
Posted by
Stacey Turner on 09-Aug-2017 13:17:27