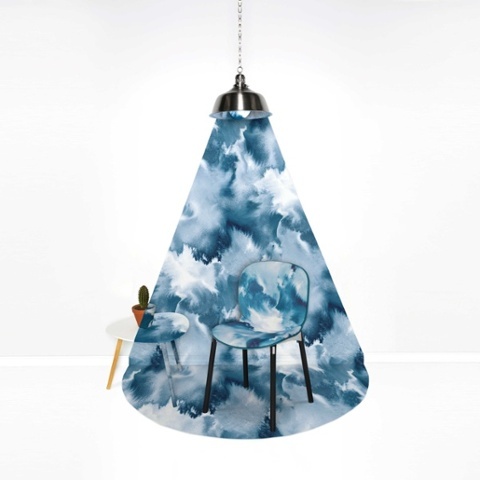 Launching last week during Clerkenwell Design Week, the RBM X Feathr collaboration brings together the design aesthetics of two contemporary Nordic brands, resulting in a series of versatile chairs covered in beautiful artwork from an international array of artists.
Simultaneously launched at design shows around the world, we take a look at how the world got it's first glimpse of this exciting new collaboration, and provide details on how you can get your hands on your very own piece of this exclusive new range.
For those who don't know, the RBM x FEATHR range has been created from the best of contemporary Nordic design. Creative. Crafted. Customisable. There's the whole range of FEATHR's vibrant fabrics to choose from, along with a range of colourful bases and legs.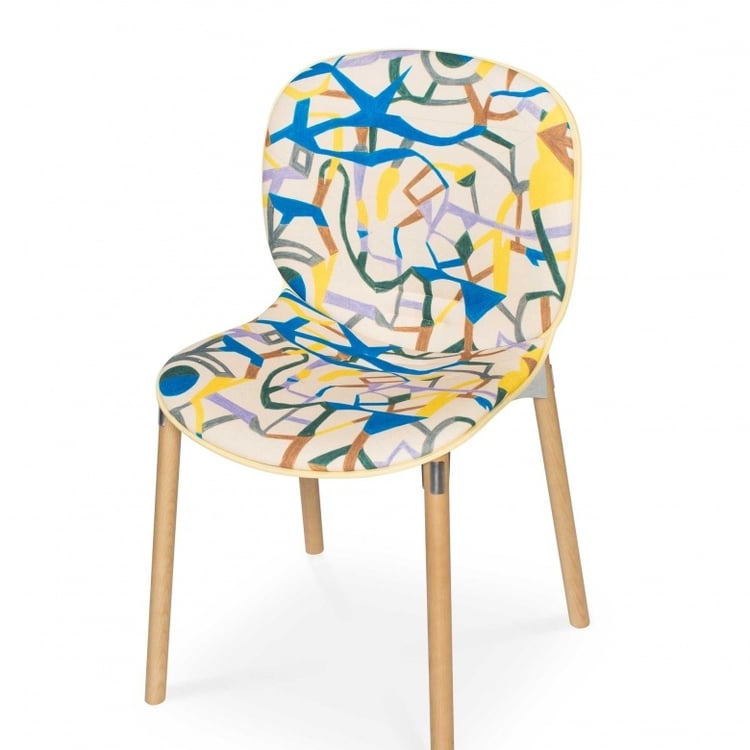 RBM X FEATHR - London Launch
Launching in the UK at our showroom during Clerkenwell Design Week, we had 10 different models on display throughout the week, giving a glimpse of the variety of options available in the range. Designs from Berlin-based graffiti duo 44flavours, contemporary designer Reeta Ek and NYE Fabric were just some of those visible during the three day event which saw London's design community get a taste of the latest creations currently on the market.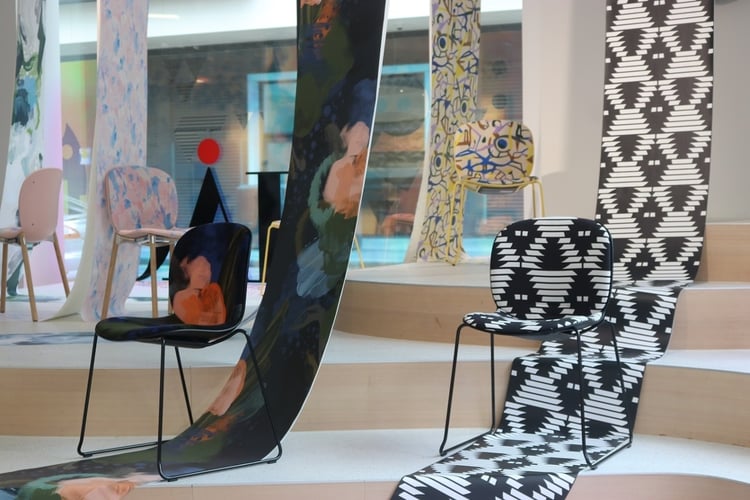 The RBM Noor X Feathr chairs were displayed alongside their Feathr wallpaper inspiration, and the installation will continue to be on display at our London showroomfor the near future.
RBM X FEATHR Goes Global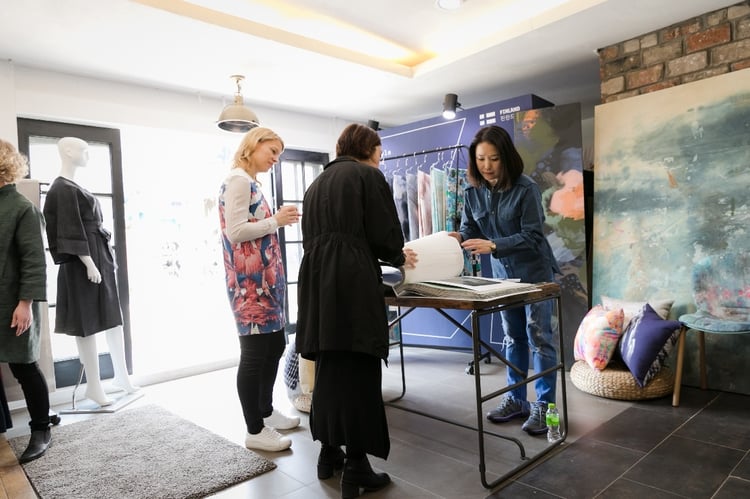 Feathr on show at the Finland Lifestyle & Design Fair, Seoul, South Korea

Alongside the UK, the collaboration was launched at the Finland lifestyle & Design Fair held in the trendy Gangnam district of Seoul, South Korea. Consumers and businesses alike were invited to see the latest offerings from a host of Finnish artisans, and the design-loving locals all shared a passion for Nordic design, as the demand is high in South Korea in general.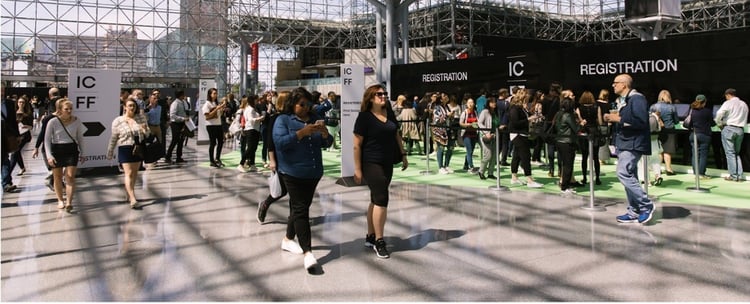 The 2017 ICFF exhibition was the 29th edition of this international trade show, featuring over 700 exhibitors from 30 nations

The next stop for the collaboration was New York's ICFF exhibition, North America's premier showcase for contemporary design. Over 700 exhibitors from more than 30 countries were on show, thousands of attendees were given the chance to have a sneak peak of the RBM X Feathr project.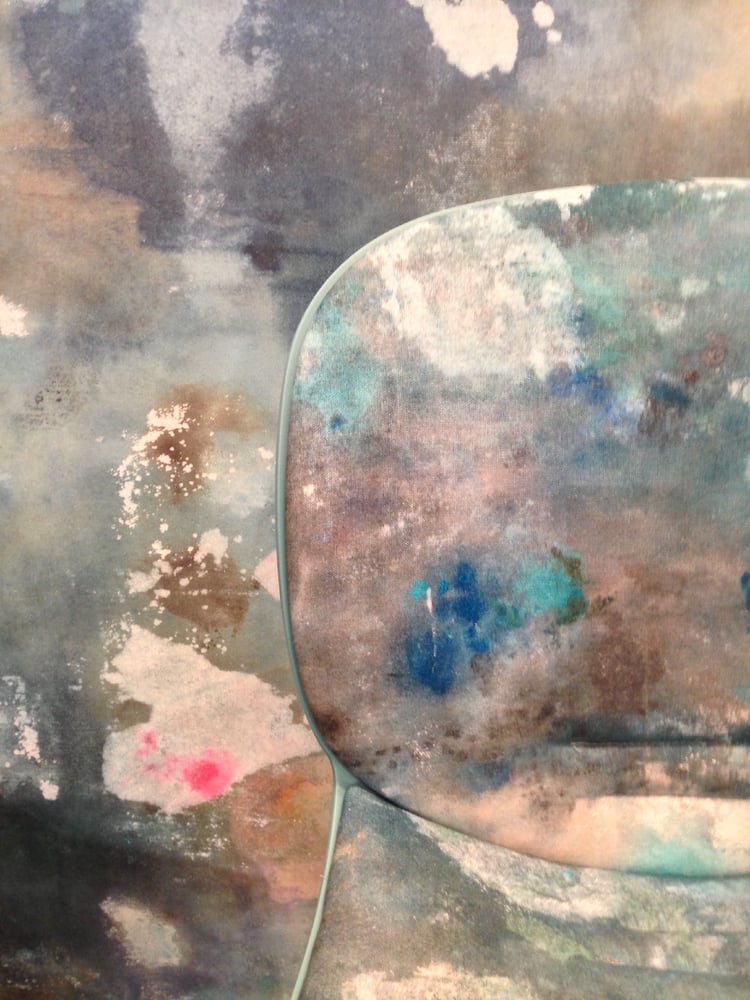 On show at the ICFF was the Oh La La Feathr X RBM Noor, featuring fabric designed by American artist Kiki Slaughter

On show was a model featuring Oh La La fabric, which displays the experimental, organic and textural nature of American artist Kiki Slaughter. To create this piece, which was originally a triptych of canvases, she poured, scraped, layered and otherwise manipulated paint on the canvas to create a wallpaper that is rich in both color and texture.
On Sale Now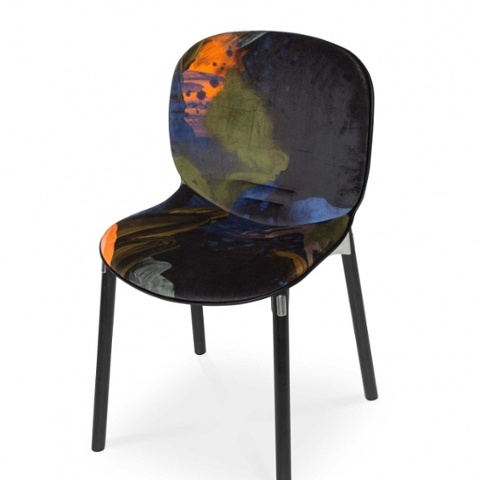 The RBM X Feathr collaboration is now on sale, available online via the Feathr store here. The entire range of Featr fabrics are available, so if you don't see what you are looking for on the store page, you can contact Feathr directly to create your very own custom chair!
Posted by
Richard Ferris on 01-Jun-2017 14:53:00