Being sustainable as a business can often mean a lot more work, but it can also help you discover new and exciting ideas. We are always on the look out for eco-alternatives to bring to our designs which are not only sustainable, but have a unique aesthetic appeal too.
Re-wool is a remarkable textile from Kvadrat that does just that. Sustainable and stunning, we chose to feature Re-wool for the launch of the HÅG Creed chair from Flokk brand HÅG.
But what's the story behind the design? We take a look.
A Sustainable Textile
Made using 45% recycled wool, Re-wool is a rich upholstery textile designed for Kvadrat by Danish textile and colour designer Margrethe Odgaard. In close collaboration with one of their supplies, Wooltex, they created a fabric with an exceptional depth of colour.
"The idea was to create a both honest and environmentally friendly textile with a poetic feel by recycling leftover material from Kvadrat's own production', explains Margrethe Odgaard.
The recycled component of Re-wool is comprised of scraps of wool; leftovers gathered off the floor. This is then remade into a fresh yarn and delivered to Kvadrat. It sounds like an obvious decision, but it is not without difficulty as explained by Kvadrat Design Director Stine Find Osther;
"Working with recycled materials for Kvadrat is actually very difficult to the level of quality we are working with, because we need the production to be the same each time, and working with recycled materials there will always be a percentage of a question mark because you are gathering in material from a lot of different places."
Wooltex had this idea of actually gathering their own waste and doing this, closing the loop in one of our own suppliers, could make sure that we actually could produce the same quality from every batch."
Flokk & Kvadrat curated collection - explore the full collection now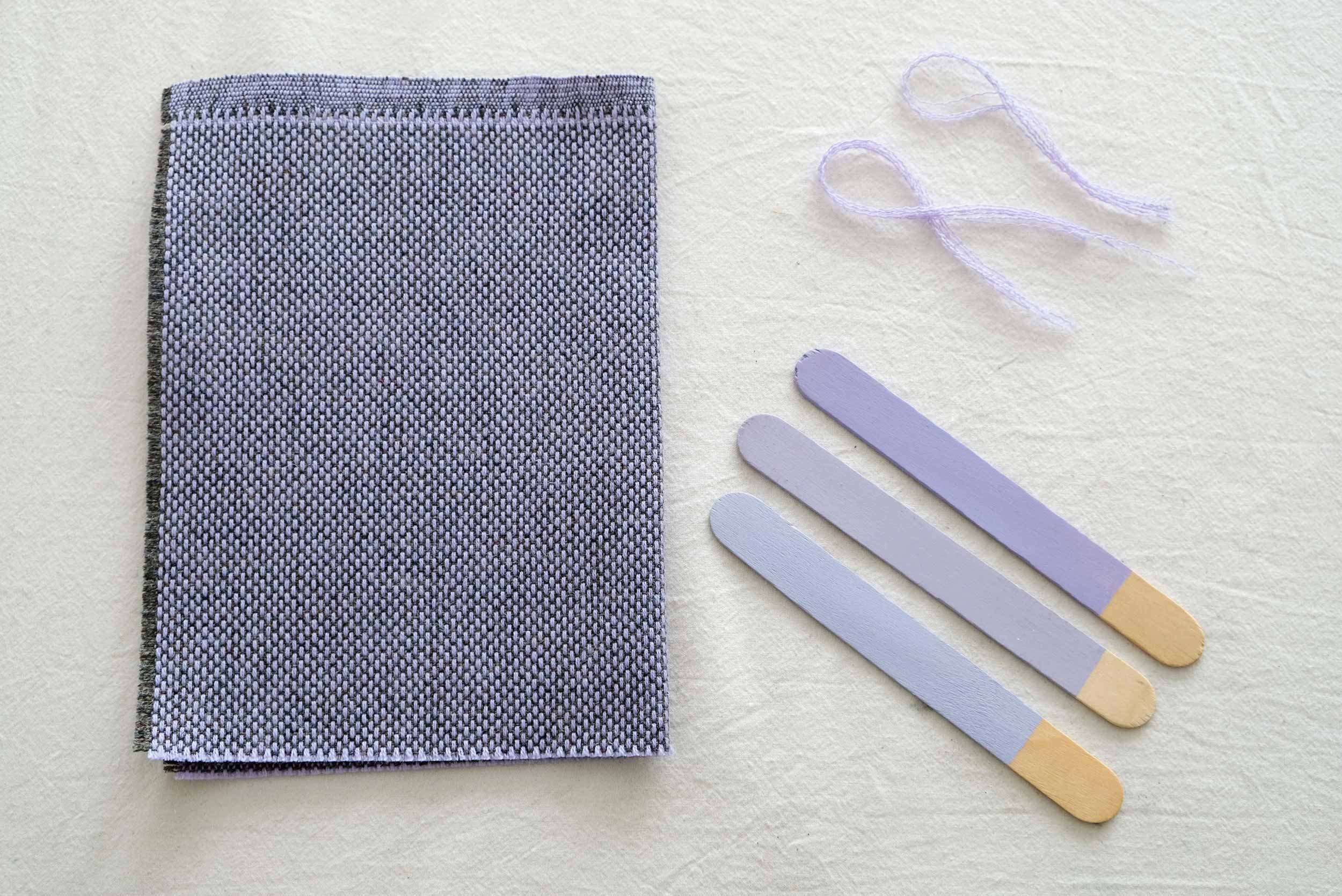 The recycled element of Re-wool is paired with a thread from a curated selection of colours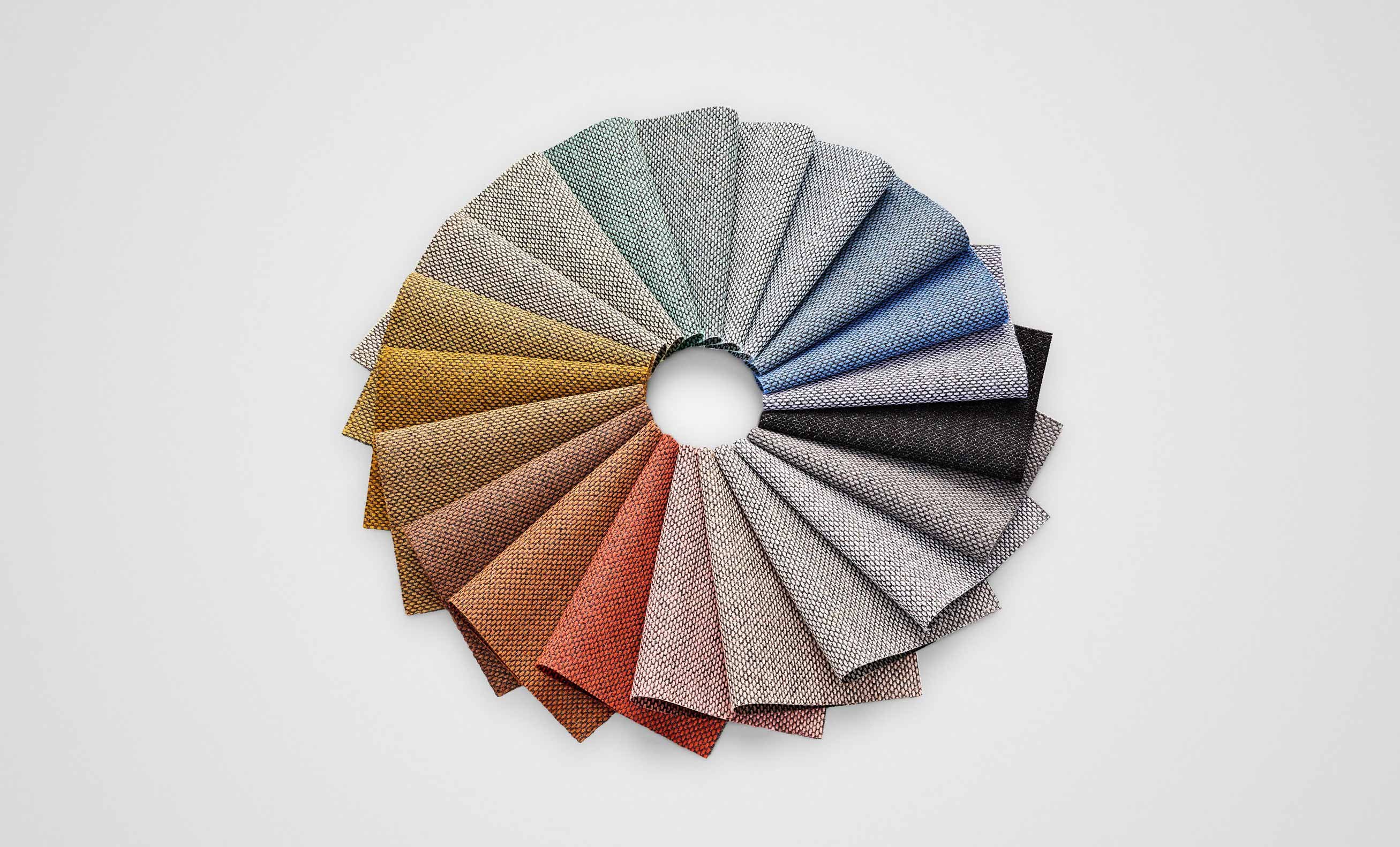 The colours for the Re-wool palette are all picked from Margrethe Odgaard's 'Shades of the Nordic Spectrum' collection of hand-painted samples.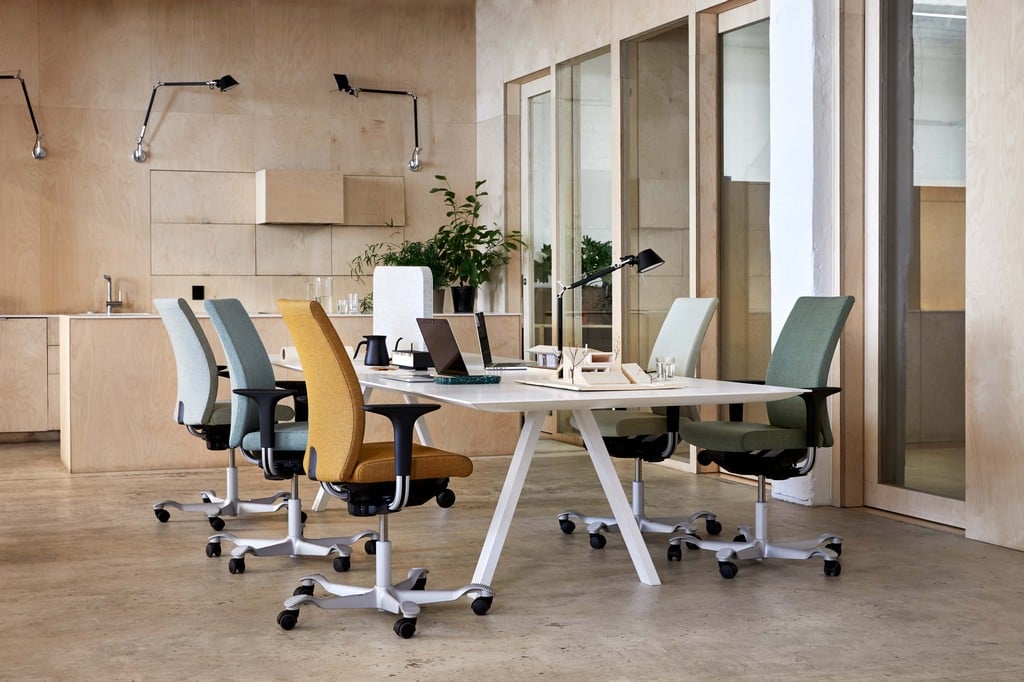 Re-wool features exceptional depth of colour, creating a dynamic play on the textile's surface when applied to furniture. Featured: HÅG Creed
The Warp and the Weft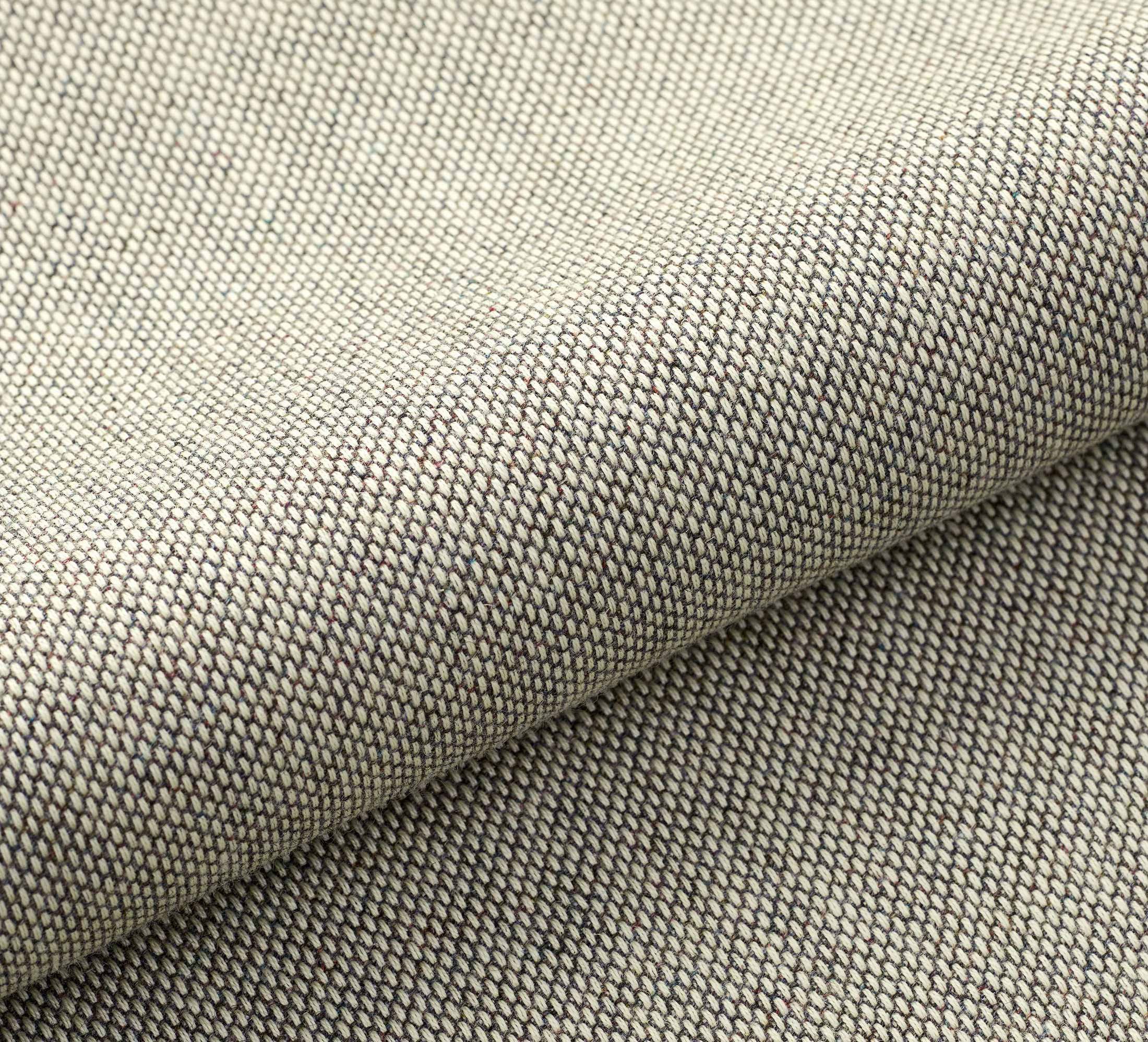 A close-up of the Re-wool reveals the vibrant, subtle details of the recycled yarn and a coarse, almost three-dimensional surface.
All woven fabrics are made using a warp and a weft. The warp is running in the loom, and the weft is added in the weaving process. The recycled component of re-wool is the warp, creating a unique backdrop for the weft to add colour and definition. Many samples were made using a variety of colours and material to find the right direction, but the result is a stunning set of textiles.
Margrethe Odgaard; "When I first looked at the quality what really struck me was how the weft looks almost like embroidery on the surface, like stitches almost even with the softness of a hand quality to it. The challenge of colour setting Re-wool was to understand how the colour of the weft could live and have its own life on the ground of the reused fibre."
The colours for the Re-wool palette are all picked from Margrethe's 'Shades of the Nordic Spectrum' collection of hand-painted samples. Developing this, Margrethe focused on finding the right balance between the warp and weft.
Margrethe; "I thought of shimmering pearls on a recycled woollen base. It was important to me, that the tones in the weft had a certain glow that could lift the colour from the dark base. It reminds me of early morning dew on blades of grass."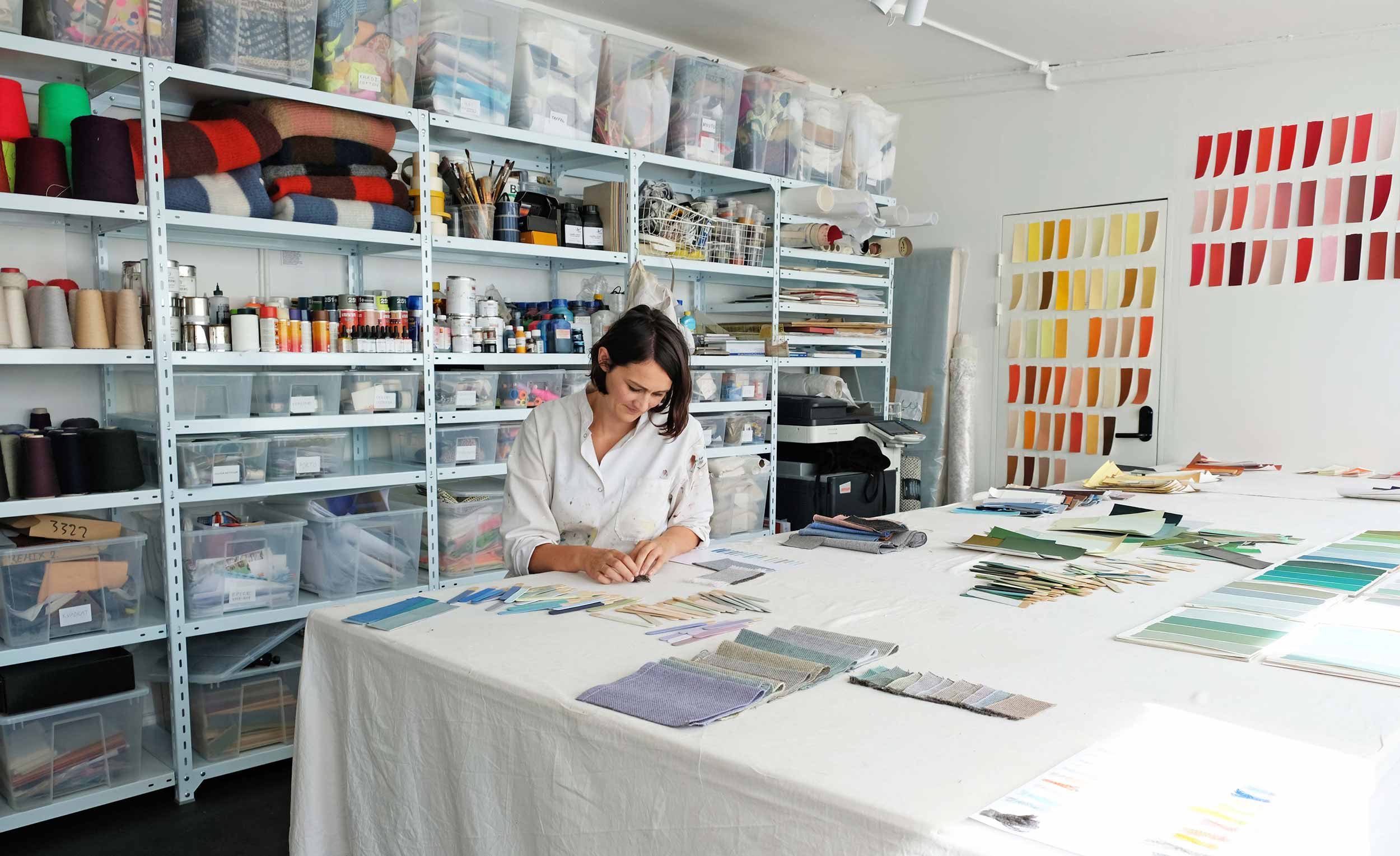 Re-wool designer Margrethe Odgaard.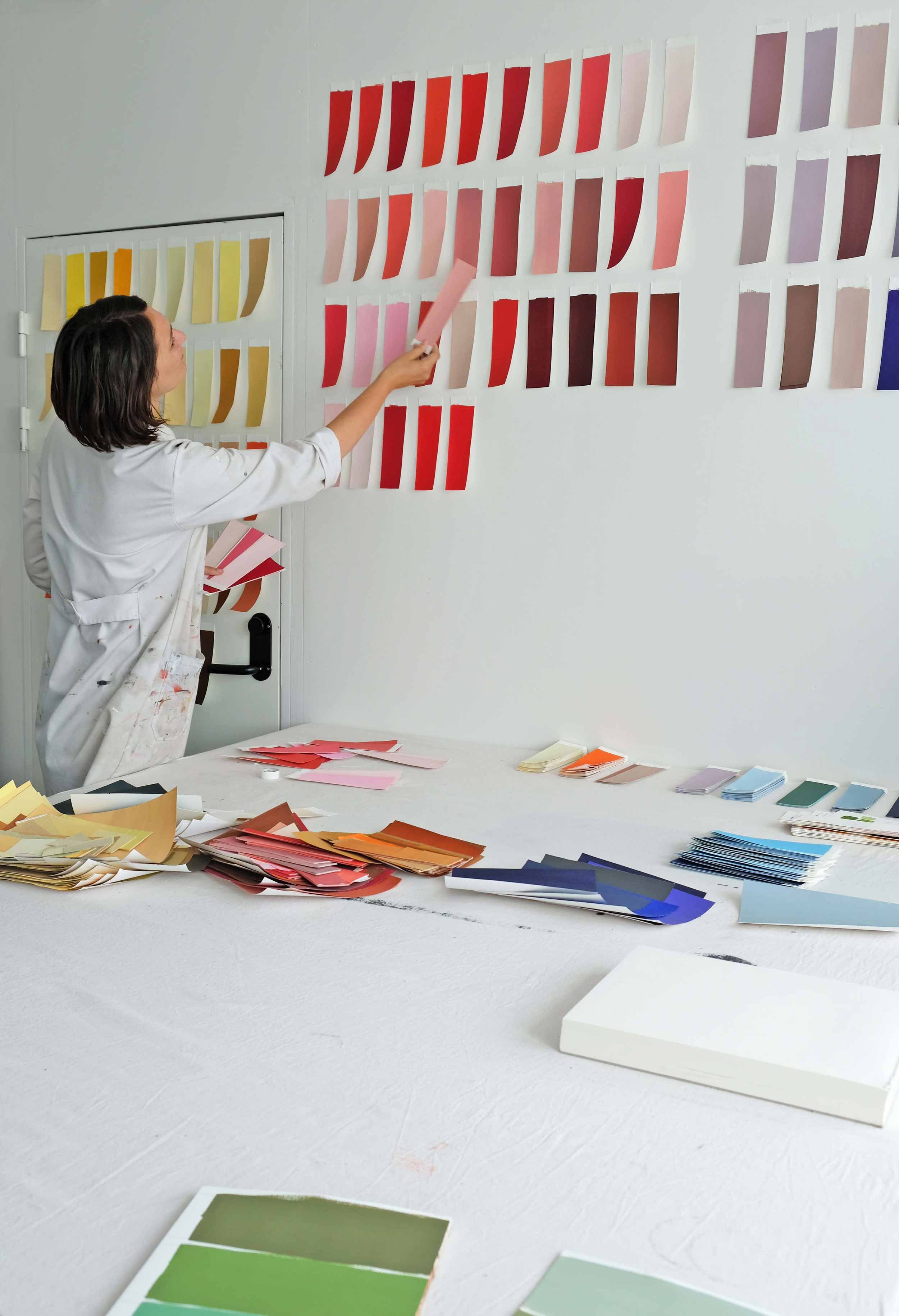 Selecting a colour palette was a long process, ensuring each colour worked together, and also brought out the best in the materials.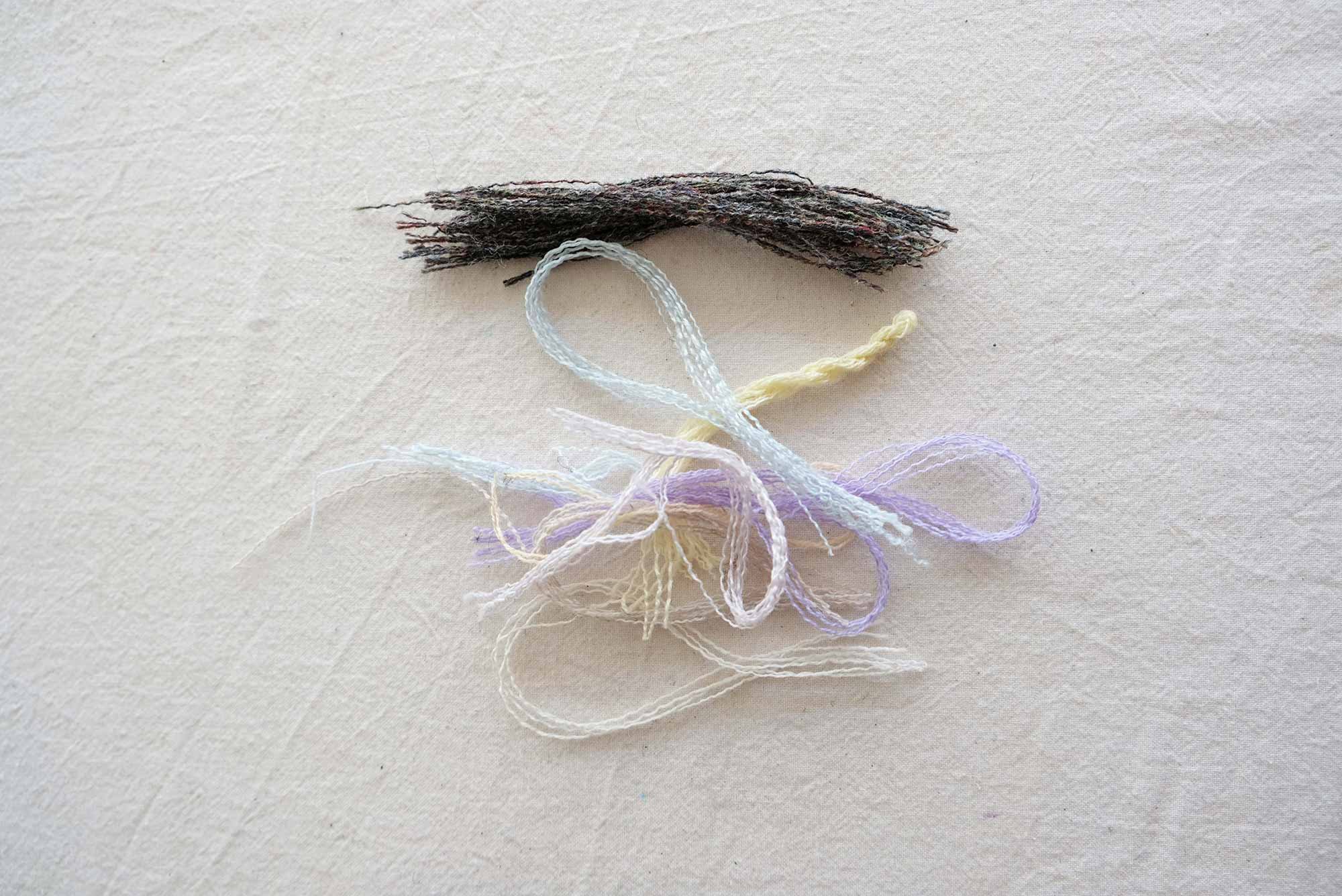 Here you can see the recycled yarn on top, contrasting with the colourful threads added to it to create Re-wool.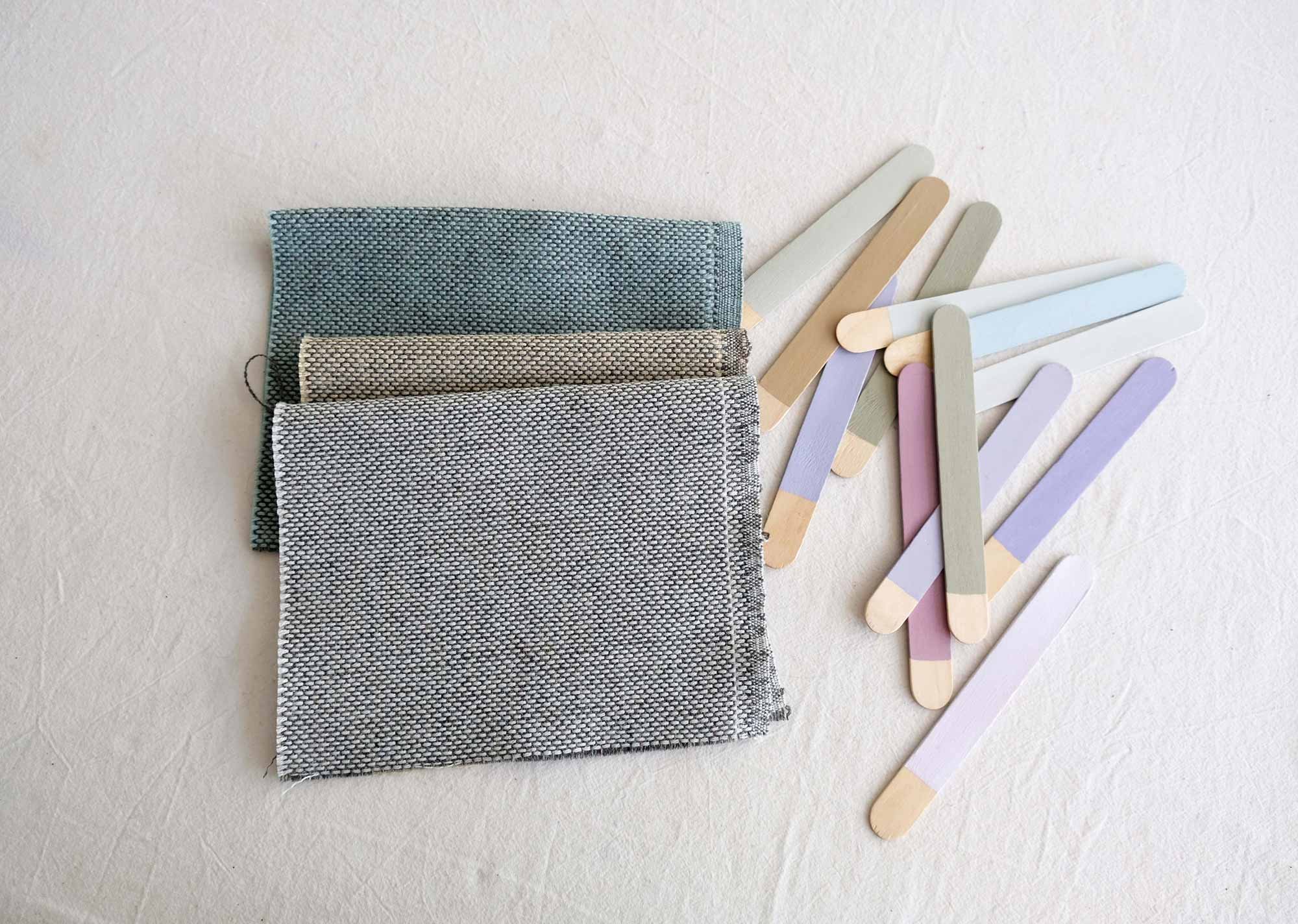 A selection of colour sticks used to compare and contrast colour choices.
Design your own with Re-wool
Re-wool is available to combine with a range of Flokk products as part of our extended textile collection. If you are looking to design your own Flokk chair featuring Re-wool, get in touch with your local sales team today who would be happy to help you design your perfect chair. You can also reach out via our social media channels on Instagram & Facebook!
More Articles
Flokk & Kvadrat - Curated Collection
Office Decor ideas that inspire
Crafting modern treasures - Inside a jeweller's workshop
The truth about chemicals in furniture
How to choose environmentally friendly furniture
Posted by
Richard Ferris on 18-Nov-2019 11:11:09