Ten bloggers, four weeks, one room – Revamp, Restyle, Reveal is billed as the "UK's most exciting interior blog & social media challenge" out there, and for this year's challenge Flokk was proud to be a sponsor.
With the four weeks finally coming to a close, we take a look at the fantastic home transformations this year's bloggers sensationally revealed.
French for Pineapple
Room Choice: Study / Guest Room
About the Revamp: "The plan was for this room to become a cosy study that doubles as a guest room… It just wasn't conducive to getting work done - I'm easily distracted, so a designated work zone really is necessary for me, so this room needed to be a dual-purpose, hard-working room, in spite of its size (which is approximately 2.5m x 3m)."
Flokk design chosen : RBM Noor
What she had to say: "I couldn't be happier with my new RBM Noor desk chair from Flokk, it's SO comfortable, and such a gorgeous shape - the wood grain being off-set beautifully by the wool seat. Black aluminium connects the base and legs and has a just a hint of the industrial about it - such a gorgeous piece…. They're also really passionate about sustainability, so the chairs are made from recycled and recyclable materials."
Read her full reveal blog here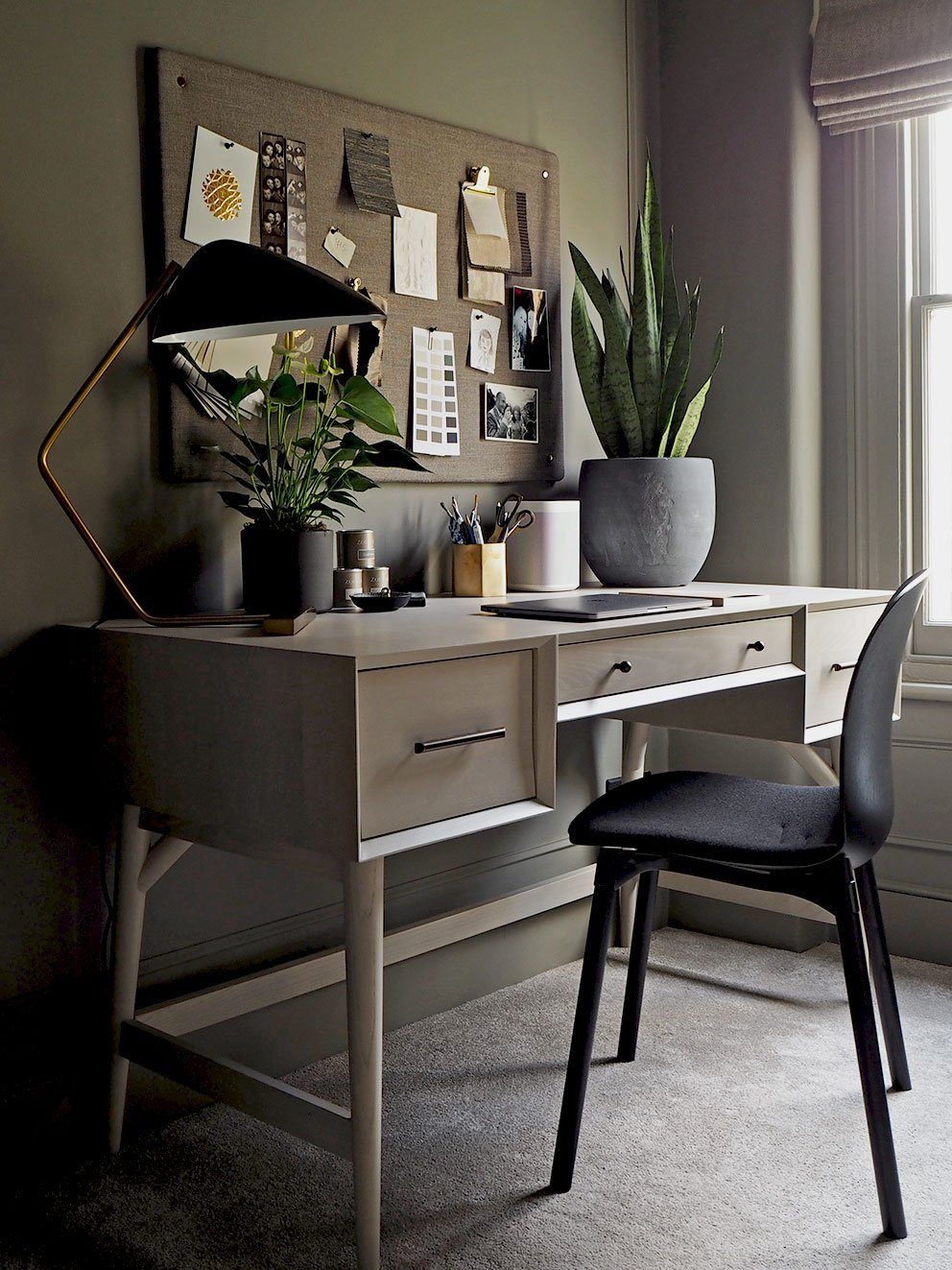 Our 1930's Fixer Upper
Room Choice: Kitchen & Entry Way
About the Revamp: It's been nearly two years since we finished our single story extension and yet we never actually got round to completing all sides of our Kitchen…Taking part in this season's Revamp Restyle Reveal, provided us with the perfect opportunity to re-look at both of these 'unused' spaces and finally turn them into 'practical' areas."
Flokk Design Chosen: RBM Noor Up
What they had to say: "To give us some much-needed comfort, we opted for the Flokk RBM Noor Up stools… It's long lasting and built to last, with a 6-year warranty so peace of mind that you are receiving a great product."
Read his full reveal blog here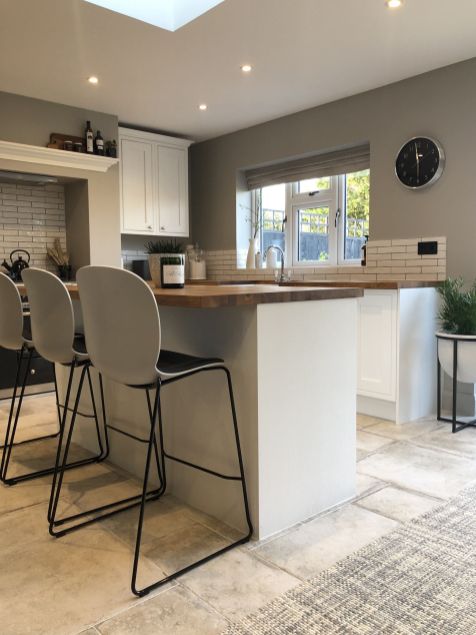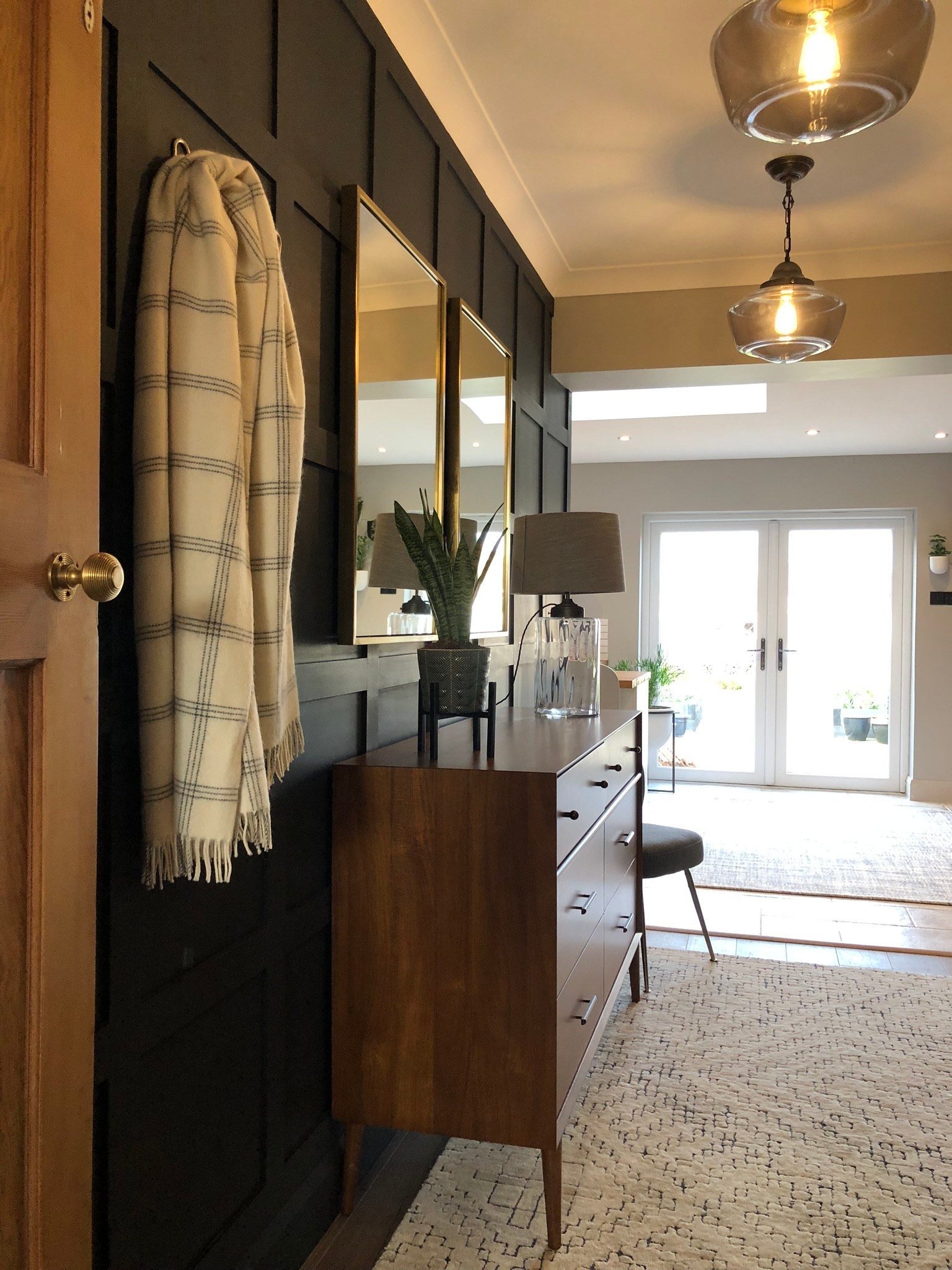 Malcolm Begg / DesignSixtyNine
Room Choice: Living Room
About the Revamp: "When our fab hosts Lisa Dawson and Bianca Hall asked DesignSixtyNine back, I had no doubt that I wanted to do a living room makeover. Brian did though. It has been a good two years since the living room was completed and for me that is a decorating eternity. "
Flokk Design Chosen: RBM Noor
Read his full reveal blog here
Daniela Tasca York
Room Choice: Master Bedroom
About the Revamp: "This room needed everything doing to it, a new en suite, wardrobes, even windows all whilst juggling a new born baby. There were times in this 4 weeks gone by that I thought I must have needed my head checked but now it's over and the dust has settled (almost!) I'm so proud of all we have achieved"
Flokk Product Chosen: RBM Noor
What She had to say: "I've had occasional chairs before and to be honest, they end up as a clothes horse rather than something I sit on, so this time I went for this incredible RBM Noor Stool from Flokk. I have scoliosis so always prefer to perch where I can to help my posture so this is beyond perfect and so incredibly stylish too. I love the Flokk brand, each chair design in their range is fully customisable so the possibilities are endless and there's something to suit any scheme."
Read her full reveal blog here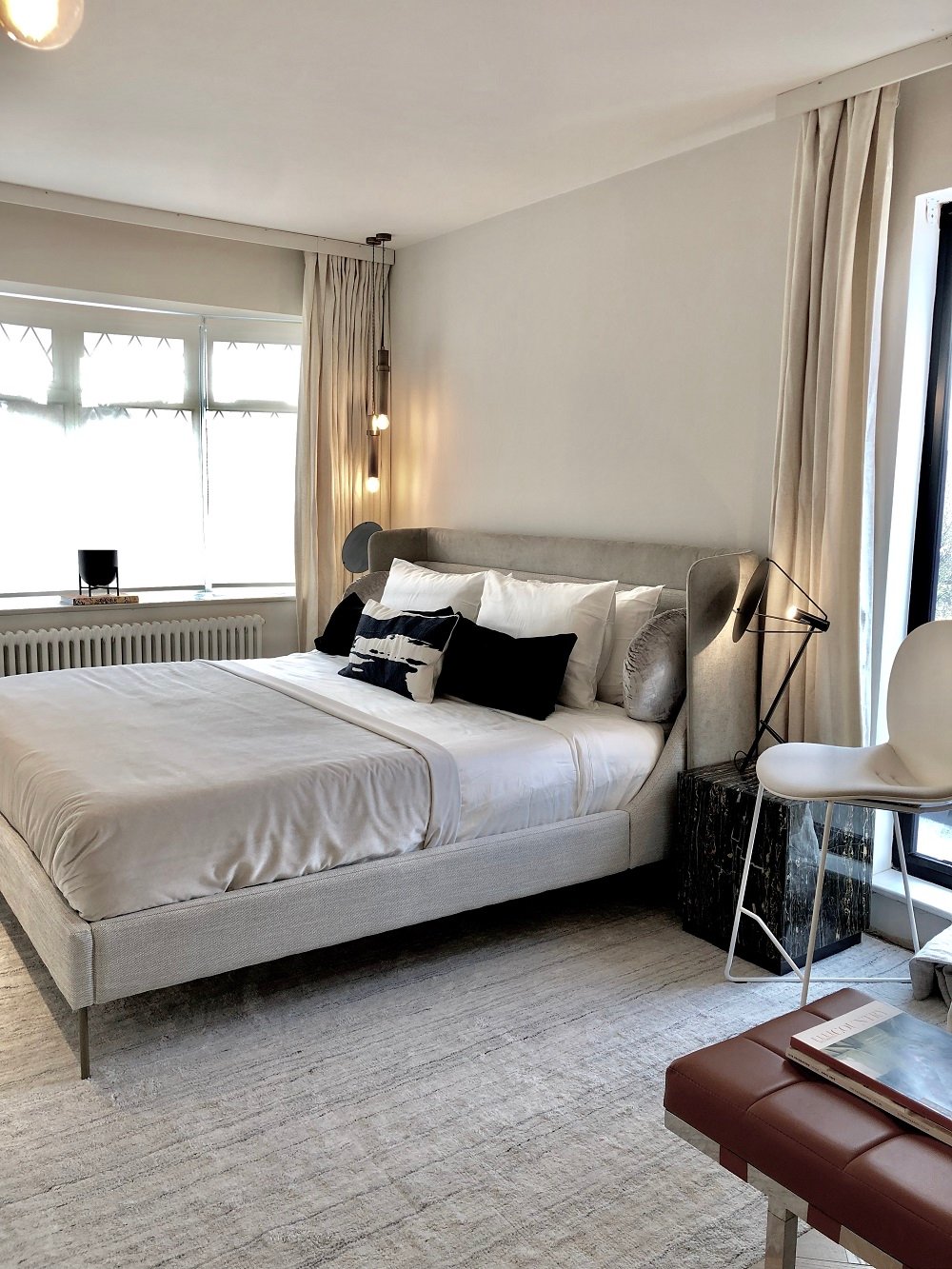 Luke Arthur Wells
Room Chosen: Home Office / Guest Room
About the revamp: "I got to tell you, it feels so good to have a calm, dedicated space to work in now. It feels really fresh and relaxing in here, and the best sign of a room well done is that I've actually spent a whole day in here editing video and writing this blog, and I haven't been sick of the sight of it!"
Flokk Product Featured: RBM Noor
What he had to say: "It's a chair that you can customise with a choice of shell colours, fabrics and legs. I went for a simple grey, as I think you need grey tones in a warm neutral scheme as an anchor. This definitely doesn't feel too officey - and is comfortable too, which is a win!"
Read his full reveal blog here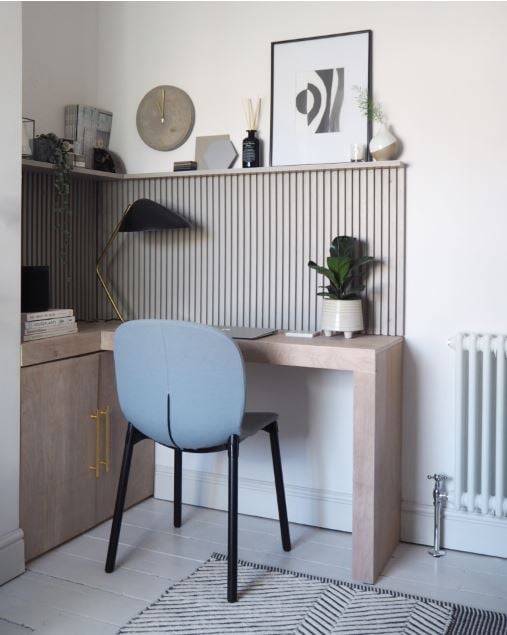 Lust Living
Room chosen: Hallway
About the Revamp: "The overall aim of this makeover was to take our hallway from boring and basic to a powerful, 'wow' monochrome entrance! I wanted to prove that there's a lot you can do with a small narrow space such as this, since so many of us do have awkward slim hallways…"
Flokk design featured: RBM Noor
What she had to say: "If I could marry a chair, this would be it. Their chairs are completely customisable so you can pick what colour, what fabric and so on… 14 shell colours, unlimited fabrics and various leg options! Plus sustainability is a huge part of Flokk's ethos, the RBM Noor is made from recycled and recyclable materials which is amazing.
Read her full reveal blog here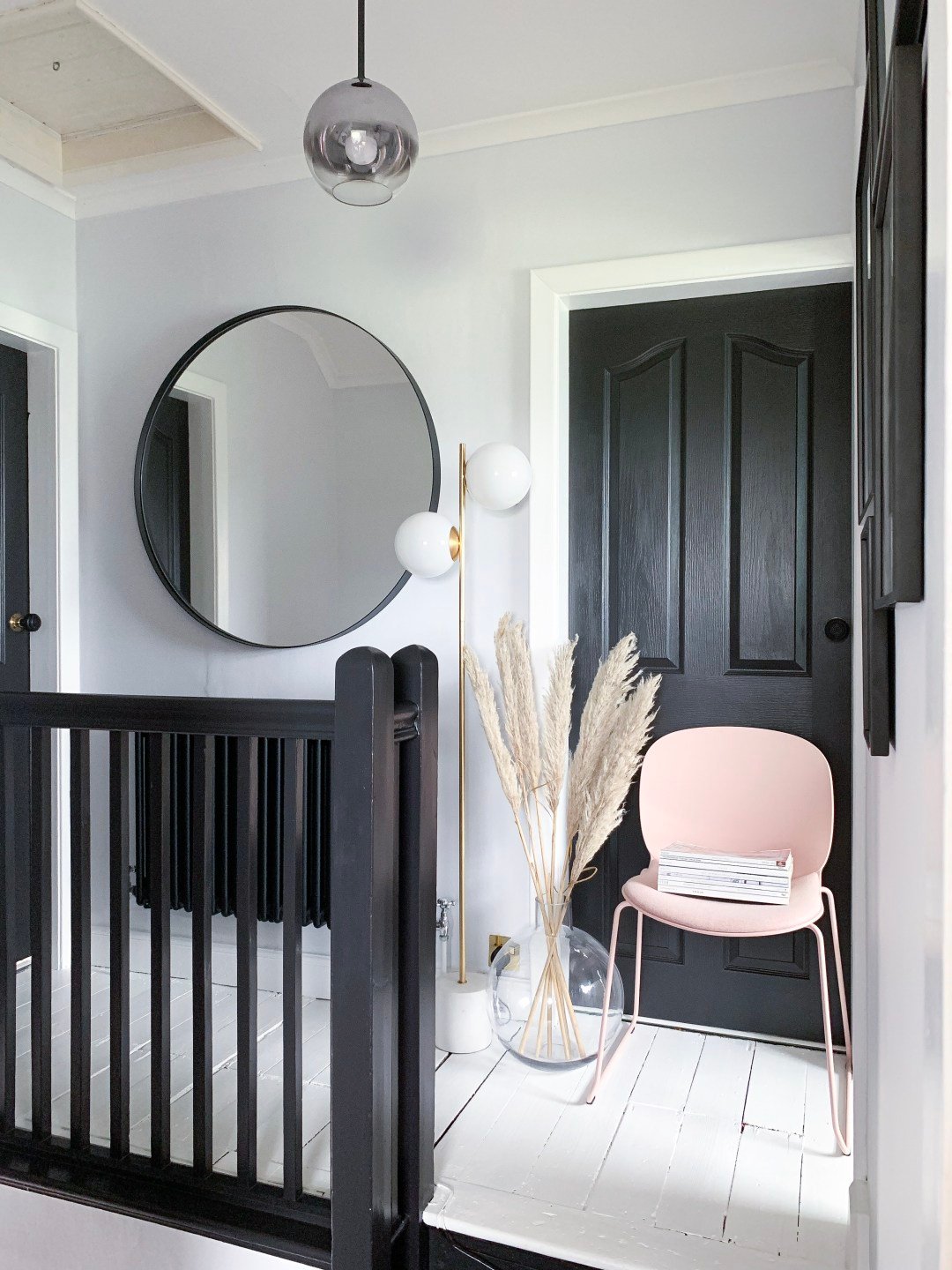 Matthew Shaw
Room Revamped: Master Suite
About the Revamp: "I wanted to keep things light and fresh, as in our last house our bedroom was painted dark blue, which worked really well in that space as the room was much smaller, so it gave it a cosy intimate feel. The new bedroom however is twice the size of the last one and I wanted to create something really special."
Flokk design featured: RBM Noor
What he had to say: "I am in love with this fabulous chair from Flokk for my study area. I went for a tone that would match in well with the Pewter painted walls and panelling, and has really helped to balance the room. The Flokk chairs and furniture ranges are exceptionally hard wearing and are made to last. More importantly, it is ridiculously comfortable to sit in!
Read his full reveal blog here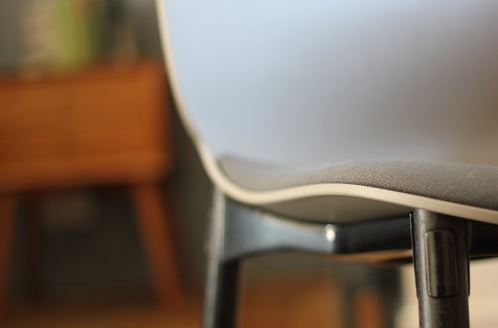 Well done to all the bloggers who have project managed some amazing home interior transformations! We can't wait to see which room gets voted as the winner of this year's competition!
Interested in the RBM Noor?
Click here to explore the full product family, and design your very own!
About Revamp, Restyle, Reveal
Click here for more information on Revamp, Restyle, Reveal
Read more articles
How to choose environmentally friendly furniture
6 quick tips for designing a home office that works
Home interiors stylist features RBM Noor in kitchen revamp project
Flokk designers showcases his home for popular Norwegian interior design magazine Bo Bedre
HÅG collaborate with award-winning interiors blogger for in-store pop up
Posted by
Lottie Finch on 04-Apr-2019 10:49:44