Finesse and precision in design was the focus in a recent photoshoot for Swedish brand RH, who showcased the full range of possibilites and looks you can create with a range of their products in some stylish modern locations.
Swedish/Norwegian Duo Per Gunnarsson (photographer) and Annette Ekjord (interior Stylist), whose clients include IKEA and Princess Group, directed the shoots, whilst Louise Angel and Silje Sivertsen of RH provided were part of the creative team in dressing the three locations in Oslo.
As well as furniture from RH, pieces were provided by RBM, Offecct, Northern Lighting, and additional props were provided by Verket Interiør and Eske Interiør.
One location was the chic showroom for Noes Design. Noes represents a selection of Spanish design brands, all with high standards towards quality, design and social and environmental sustainability.
The RH Logic was paired with the exceptional Pal High easy chair design by Offecct. Lighting by Northern Lighting is also included.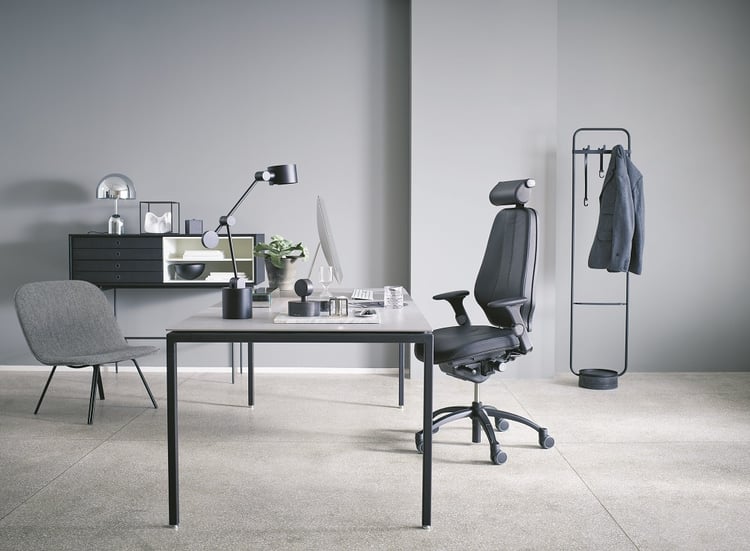 RH Logic 400 Elegance in Paloma Soft from Wollsdorf nr ATG 56100 (Rh Standard black leather), paired with Pal High easy chair by Offecct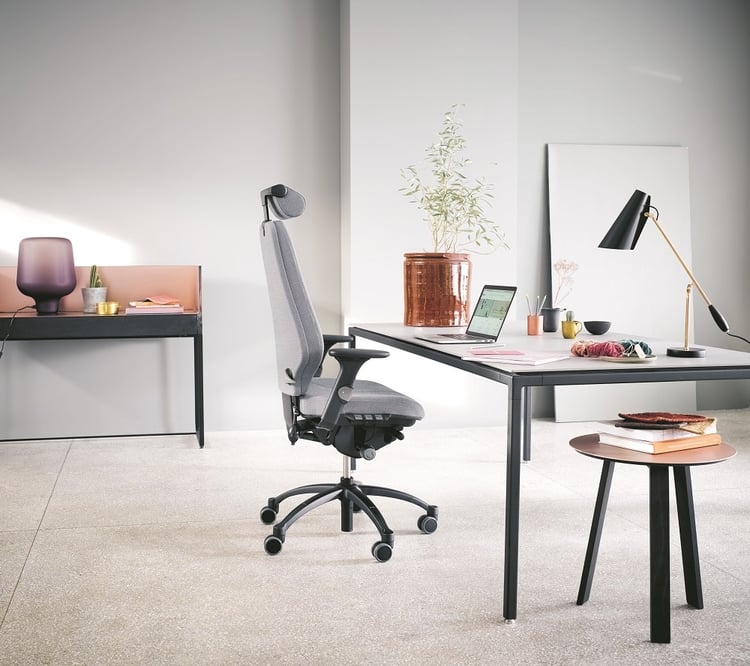 RH Logic 400 Elegance. Lights Say My Name table lamp (left) & Birdy table with gold (right), by Northern Lighting.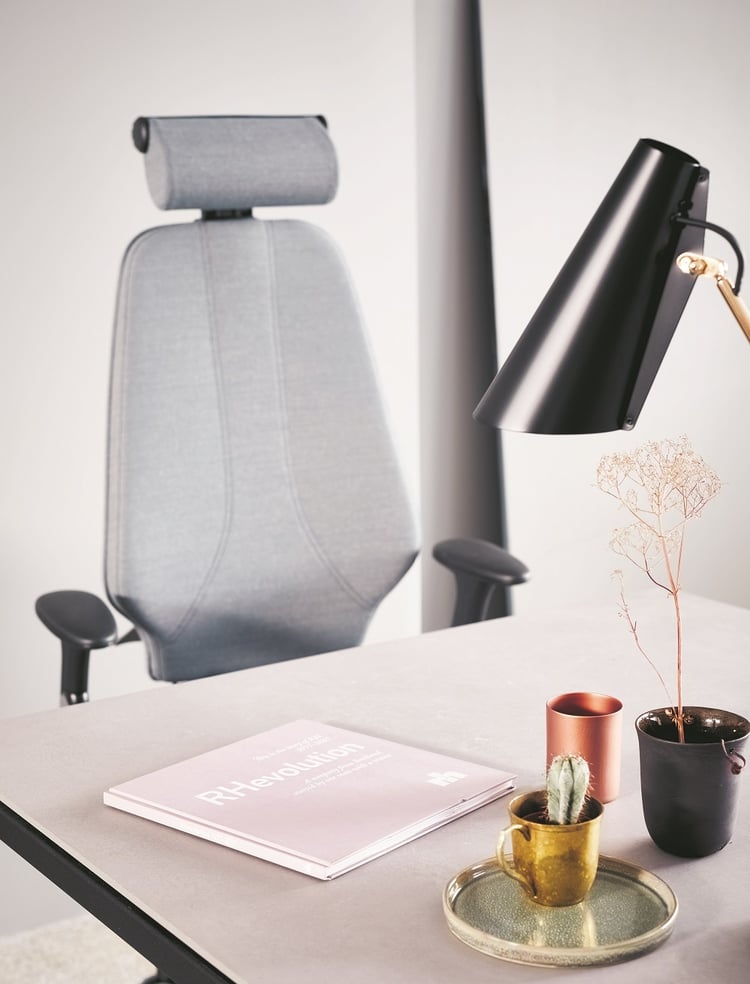 The shoot showcased the RH Logic Elegance, which is often perceived as a masculin design, in a warmer feminine setting.
Architects Commonground provided our second location, where the RH Mereo featured. Commonground are a firm based in Norway who have worked on an array of exciting projects across europe, infusing buildings with their unique style.
RH borrowed their Oslo office for our shoot where once again we paired RH with Offecct, this time the Ezy Wood low chair and the Carry on Stool. They chose the fabric Bardal from Norwegian textile manufacturer GU because it was an almost exact match to flooring at the location.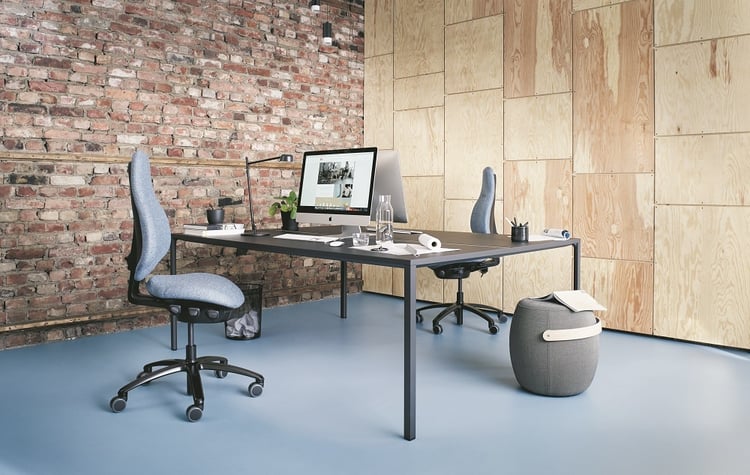 RH Mereo 220 with black back in RH Mereo with Bardal 750 from GU fabrics, paired with Carry on stool by Offecct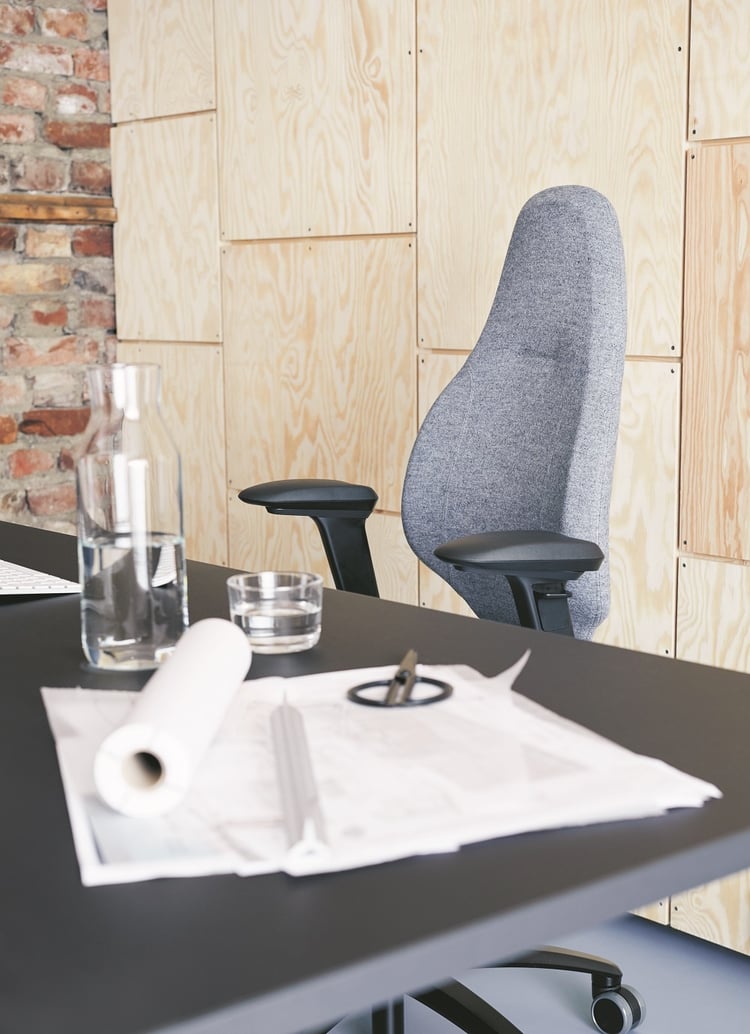 The elegantly curved back of the RH Mereo make it effortlessly comfortable, as well as suitable for multiple user use.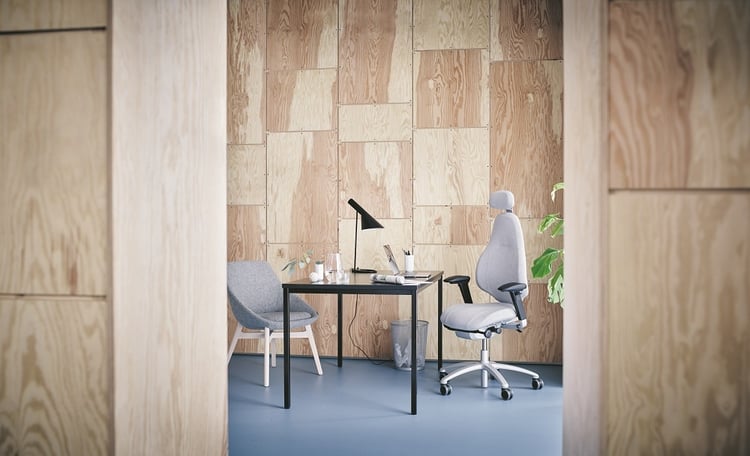 RH Mereo 220 in Divina by Kvadrat light grey silver fabric and Ezy Wood low chair by Offecct
The final location was a photography studio where we took the RH Extend & Support along with a couple of RBM pieces. Below you can see the latest model from RBM, the fully upholstered version of their modern classic Noor Chair, the Noor F.
The neutral yet stylish design of the studio gave a modern feel, and fabrics were chosen which added a bit of warmth to the environment.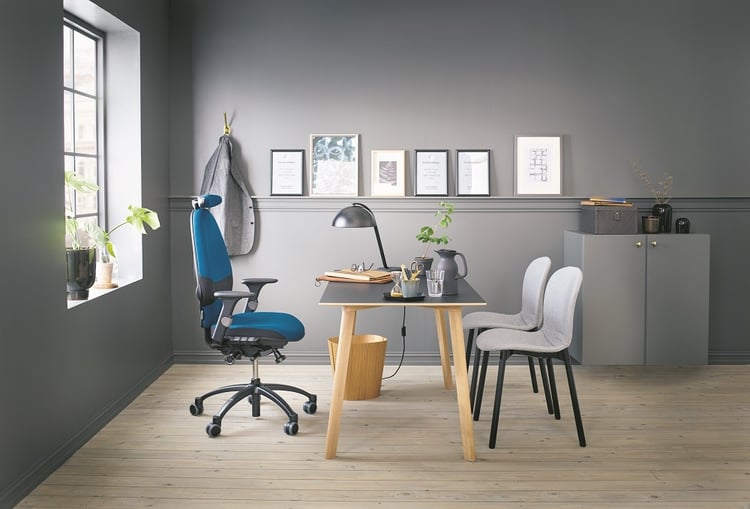 RH Extend, upholstered in Note by Gabriel, colour #67033. Paired with RBM Noor Fully upholstered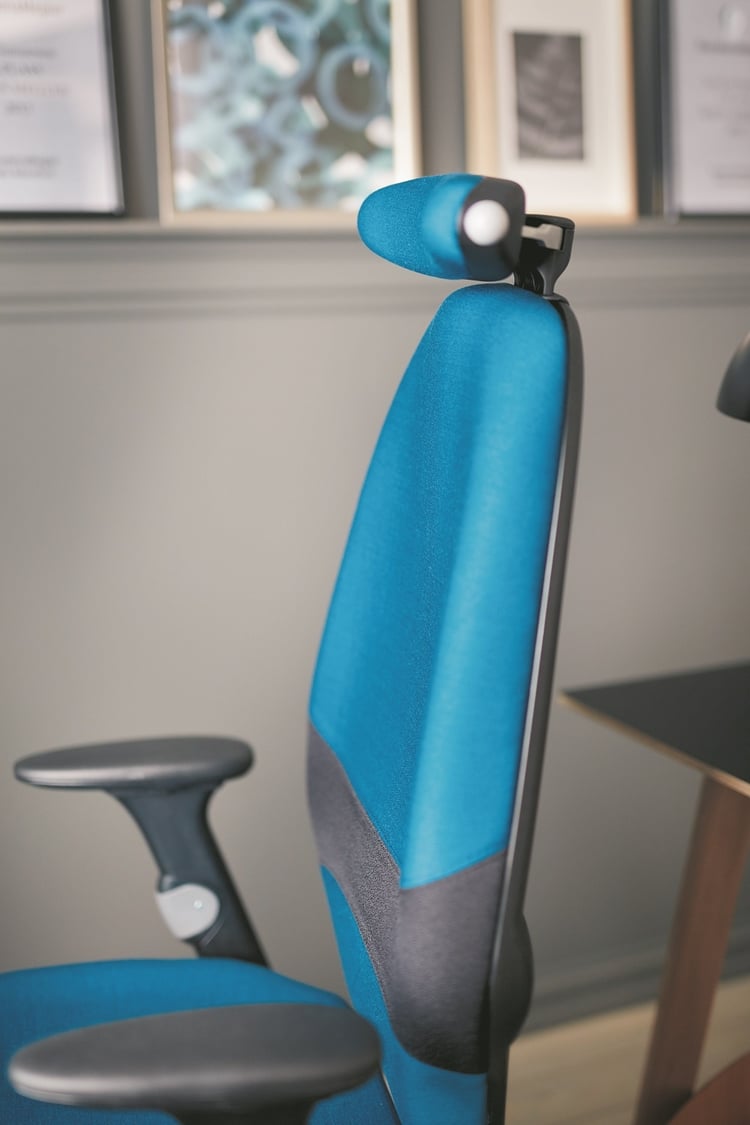 Most RH Chairs feature the Tvedt Cushion. Initially designed for seats in fighter jets, this cushion gives a gentle push between the shoulder blades, stimulating an open posture, increasing osygen flow around the body.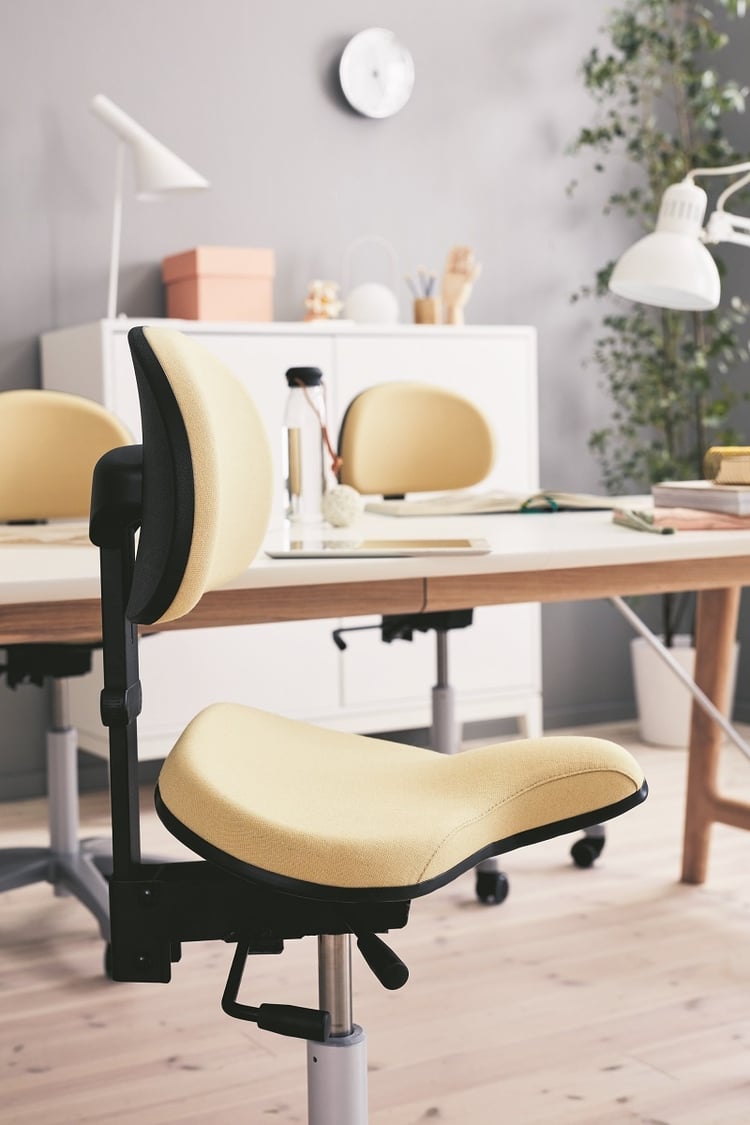 RH Support 4521 in Patina fabric by Camira, colour PT16.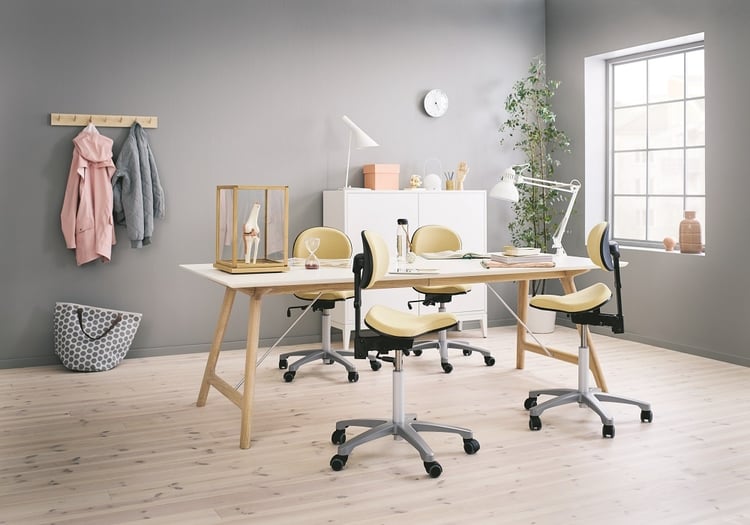 The RH Support is designed for people who work in non-standard ways. Available in various models to customise for your own needs.
If you would like to see more pictures from this set visit our Pinterest board, or contact us to get high resolution files.