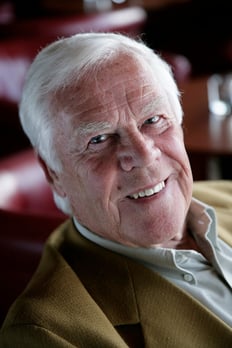 In 1977 Swedish entreprenuer Rolf Holstensson started the brand which today we know as RH.Pioneers in ergonomic furniture with a human centred design, RH has changed the landscape of the modern office forever, introducing concepts which have changed the lives of millions. It wasn't an easy journey, and Rolf & his family have faced many challenges on their journey to success.
Celebrating the 40th anniversary of RH, we recount the story of RH, from humble beginnings to international acclaim.
Today we begin our story, looking at the Revolution that was RH; How one man and his sons turned the seating industry on its head, and created an icon in office furniture.
Already read part one? read part two here
Rolf Holstensson 1927-2012
The Early Years
"It was so cold in the mornings that you had to break the ice in the sink."
- Rolf Holstensson
Rolf Holstensson grew up in a Sweden very different from today. His journey – from a Spartan tenement in Tranås, to owning a successful enterprise in health and well-being - reflected a changing society. RH's history is also the story of the emerging, modern Sweden.
From his grandfather Josef, a mason, Rolf inherited an innovative vein. A joy in creating that Rolf passed on to his sons Peter and Lasse that also infected the employees of the future RH. Rolf 's schooling was not the smoothest. It was mainly his training in languages that fell by the wayside and throughout his life, Rolf regretted his poor command of languages. But what he lacked in grammar, he made up for with action.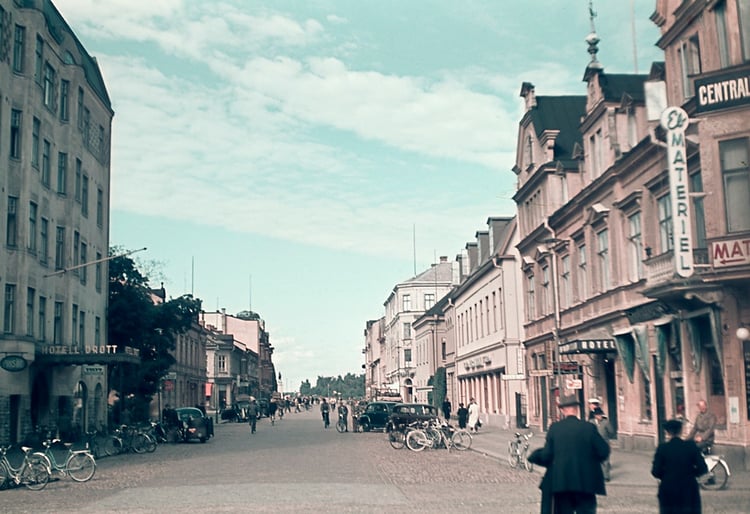 Sweden in the 1940s, the era of Rolf's youth - Karlstad, Värmland, Sweden
New to office furniture
In 1954, Rolf was working as a travelling salesman in the fur industry – a demanding job that was not made any easier by the slipped disc he had suffered helping his brother-in-law break up rocks. He was signed off work for a whole autumn. He was unable to sit, had difficulty walking and was confined to hospital It took him many months to get better. Sitting driving long distances on sales trips was torture. More than anyone, Rolf Holstensson knew how it felt to sit in a chair with back pain.
"I knew nothing about office furniture..." - Rolf Holstensson, Founder RH
In the autumn of 1961, Rolf began to tire, both of being on the road and of the fur business. He confided in his childhood friend Tore, by then President of furniture manufacturer Kågen AB. It turned out that Tore was establishing a new sales office in Malmö. A little nervously, Rolf accepted the assignment.
"I knew nothing about office furniture, and nothing about Malmö." said Rolf. His father, Holsten, stepped up, teaching Rolf everything he knew about furniture and furniture making. In 1962, the Holstensson family moved to Malmö.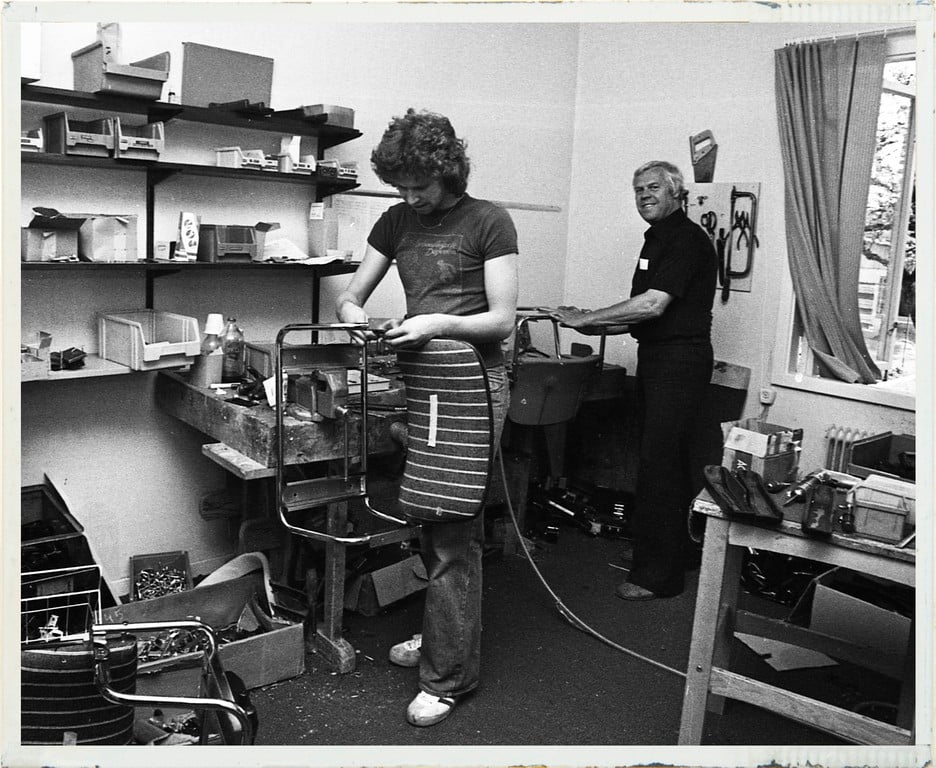 Peter and Rolf Holstensson assembling chairs in Bodafors
By the mid-1970s working life in Sweden was changing. The number of administrative jobs had increased sharply and many worked at typewriters and data terminals. Demand for ergonomically adapted tables and chairs grew and Rolf had extensive contacts with physiotherapists and ergonomists.
Then and there, the idea was born of developing ergonomic chairs that provide good support for the body, that are easy to use. Rolf's persistent slipped disc had given him insight into the issue, while he also recognised that the need for good ergonomic chairs would only increase in pace with office work.

A clear vision
"I have no education – but I have imagination!" Rolf Holstensson
"One of Rolf 's 'superpowers' was his clarity." says Nichlas Axelsson, today Project Manager in IT applications, who has worked at RH since 1987, continuing: "He was extremely clear about what he wanted – both concerning the company's vision and the purposes of the various products. RH's success built on this clarity of thought."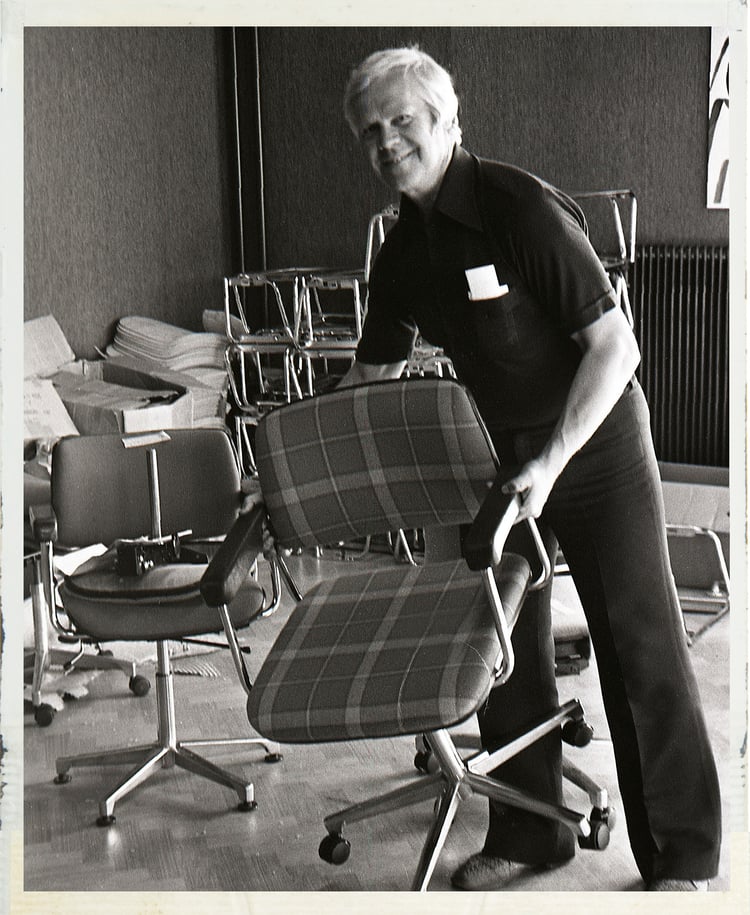 Rolf Holstensson with one of the first RH chairs - the RH 170
Rolf 's son, Peter Holstensson, has a similar image of his father: "It sometimes happened that Dad was asked what training he had. Typically, he would respond: 'I have no education – but I have imagination!'"
Rolf gained the inspiration for the first product, RH 191, through an exchange of ideas with physiotherapists and ergonomists. A visit to a trade fair, an exciting conversation with a retailer or supplier could be enough for a new idea to be developed.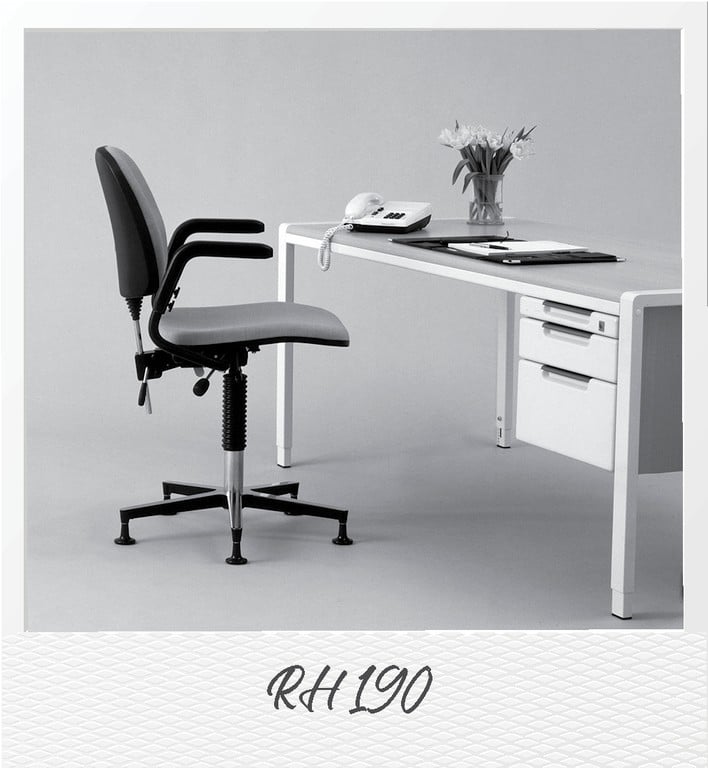 United Sheds Ltd
It was in 1977 that the wheels really got rolling. RH was officially born, with all members of the Holstensson family as shareholders. At the same time, his son Peter, who just finished military service, joined the company full-time. He became RH's first employee, managing marketing and sales, with his other son Lasse joining the business a few years later, going on to be in charge of innovation within the company. The RH 191 was released and soon RH was represented at all Swedish healthcare centres.
Ergonomics was lacking in all workplaces. RH was early to develop a broad range of chairs for different
professional groups – from industrial fitters to dentists and hairdressers. RH's chairs were also very popular in laboratories and at pharmaceutical companies. The first series of work chairs, Maxi, was launched in 1978 and has had many successors. Specially adapted work chairs are still an important part of RH's offering, and customers today include the London Underground, King and Riksidrottsförbundet.
By 1981, RH had again outgrown its home and acquired new premises – providing only just enough space.
"RH was referred to by the playful name 'United Sheds Ltd' (Swedish 'AB Förenade Skjul'). Because we were growing so much, we had to find new premises or extend all the time," says Marie Wågesson, employee number 7, today Area Sales Manager in Exports.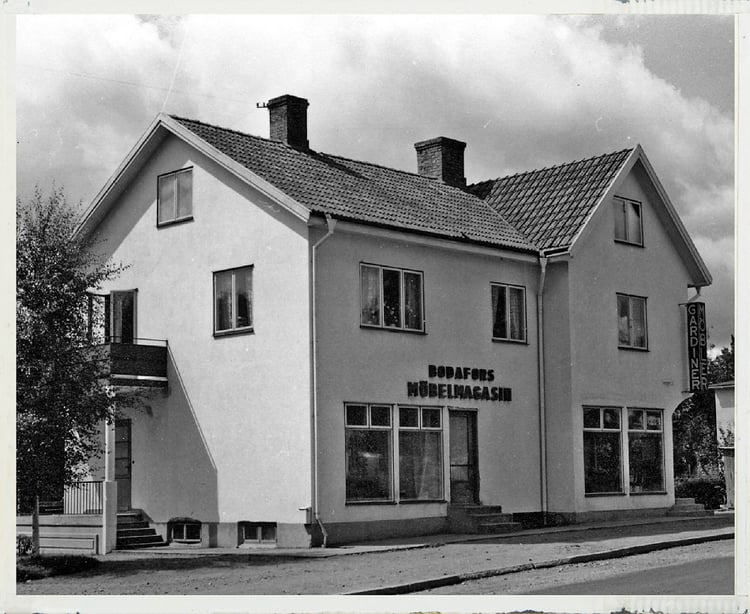 The first RH head office. The narrow door from the street made deliveries a bit tricky | Bodafors, Sweden
"I was employed as an office clerk in 1981. I have continued working at the company ever since, and have had the opportunity to develop in different duties. I believe that's why so many have chosen to stay. Working at RH has never been boring. No one had any hesitation when the company moved to Nässjö. Everyone came along."
The birth of an icon
In 1984, RH signed an agreement with a German manufacturer to supply parts for a completely new chair: the RH 2000. The chair was unique in its category and summed up RH's concept in a nutshell. It offered superior setting options, but was nonetheless easily adjusted. All of the different functions could be controlled with a single lever.
The RH 2000 was a market success, selling over 60,000 chairs – but RH gradually began to phase it out in favour of the Logic 3, another innovative chair based on new ergonomic findings in collaboration with the Norwegian physician, Professor Tvedt.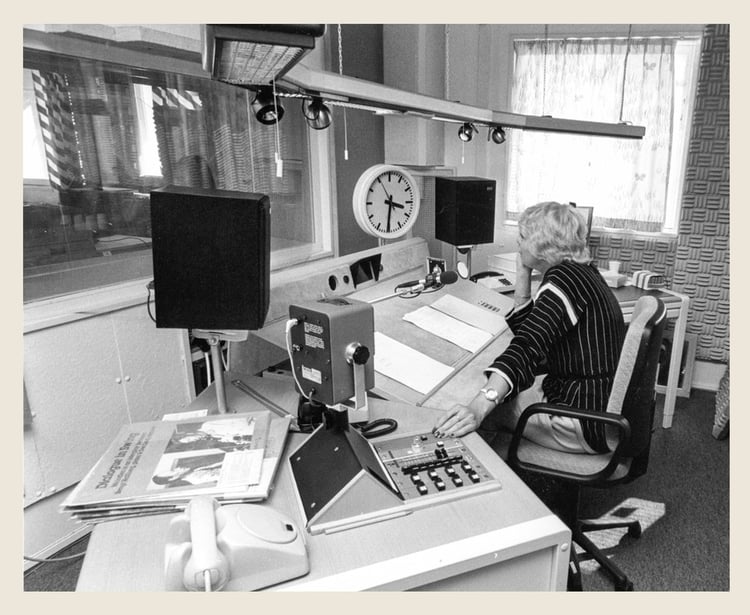 RH was the choice of chair for Radio Sweden
"Tvedt received us while he was working and in two hours we learnt more about ergonomics than we had
in eight years," Rolf said afterwards. "At the time, there were several authorities in ergonomics, but
Tvedt stood out from the crowd. Most of his colleagues were focusing on the back and the pressure on the vertebrae, while Tvedt considered the entire body, including blood supply and how we oxygenate
the blood," says Lasse Holstensson.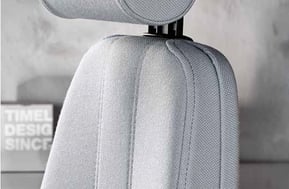 Professor Tvedt was also employed by the Norwegian Air Force with the purpose of improving the seating ergonomics in their F16 jets. "The pilots' bodies were exposed to strong forces in the jets, causing them to tire quickly. In cooperation with the Norwegian Air Force and NATO, Tvedt developed a new seat for the aircraft.
These had a small cushion between the shoulder blades, offloading the shoulders, opening the chest and improving the pilots' intake of oxygen. In doing so, he extended the pilots' flying time of 60 minutes to 70 minutes.
It made me wonder – if that cushion could extend an hour by ten minutes, by how much could it extend a full workday?" Lasse says. The result was the "Tvedt cushion" on the RH Logic 3 – still one of the unique features of RH chairs today.
The Logic family was launched in 1989 and became RH's icon...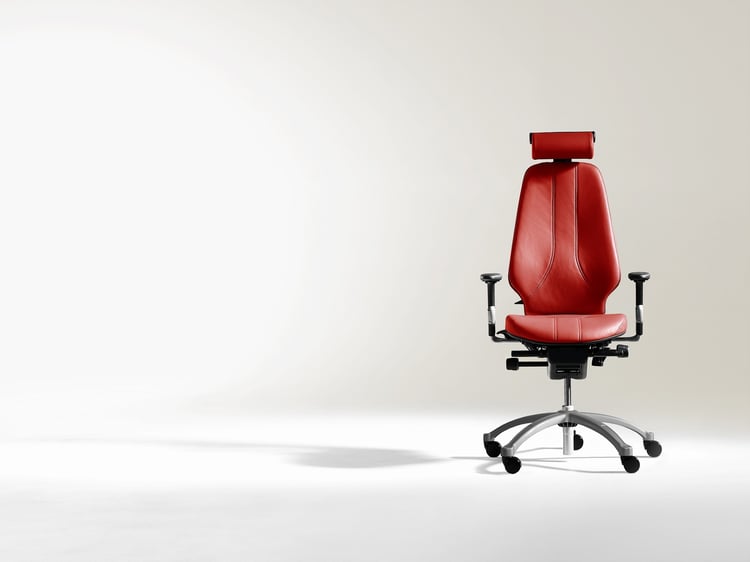 Click here to read part two RH40: Evolution (1993-2017)
---
If You'd like to read more about the story of RH, from humble beginnings to international acclaim, follow the link below to download your free copy of RHevolution; The story of RH today.