35 years ago, HÅG changed the game when it came to seating. A select group of designers kick started a new wave of radical design exploration, inspired by the needs of the human body. This pioneering movement was spearheaded by Peter Opsvik, an industrial designer searching for solutions to make peoples lives healthier and happier.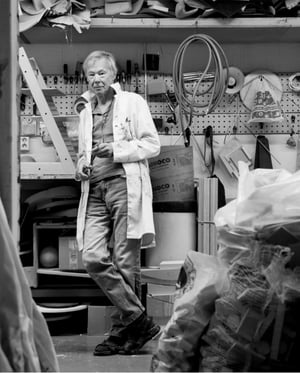 This design movement inspired the HÅG balanced movement concept, which is still the leading principle behind every chair we design.
It all started with a question:
"what is the most important part of sitting down?" At first it seems a fairly simple, to be comfortable of course, but what is comfort?
Peter Opsvik has pondered this question for longer than most, and came to the conclusion that comfort is not about things like a soft cushion, but rather the ability to be free; free to shift about, free to wiggle, free to move.
One only has to look back to the past for inspiration, as described by Opsvik;
"For almost 6 million years everyone lived a varied life where the body was in constant motion. A thousand years ago there were perhaps only some monks writing biblical scriptures who lead passive lives. A hundred years ago the majority still had varied body movements even in the industrialised parts of the world. The problem of having to stare at a screen is 20 years old, and manipulation of a computer "mouse" is only 4 years old. In other words, man was created for a life of motion as hunter or gatherer and lived such a life for 99.9 % of human history, then suddenly it changed to a passive existence where we sit for perhaps 80-90 % of our waking hours." – Peter Opsvik, 1984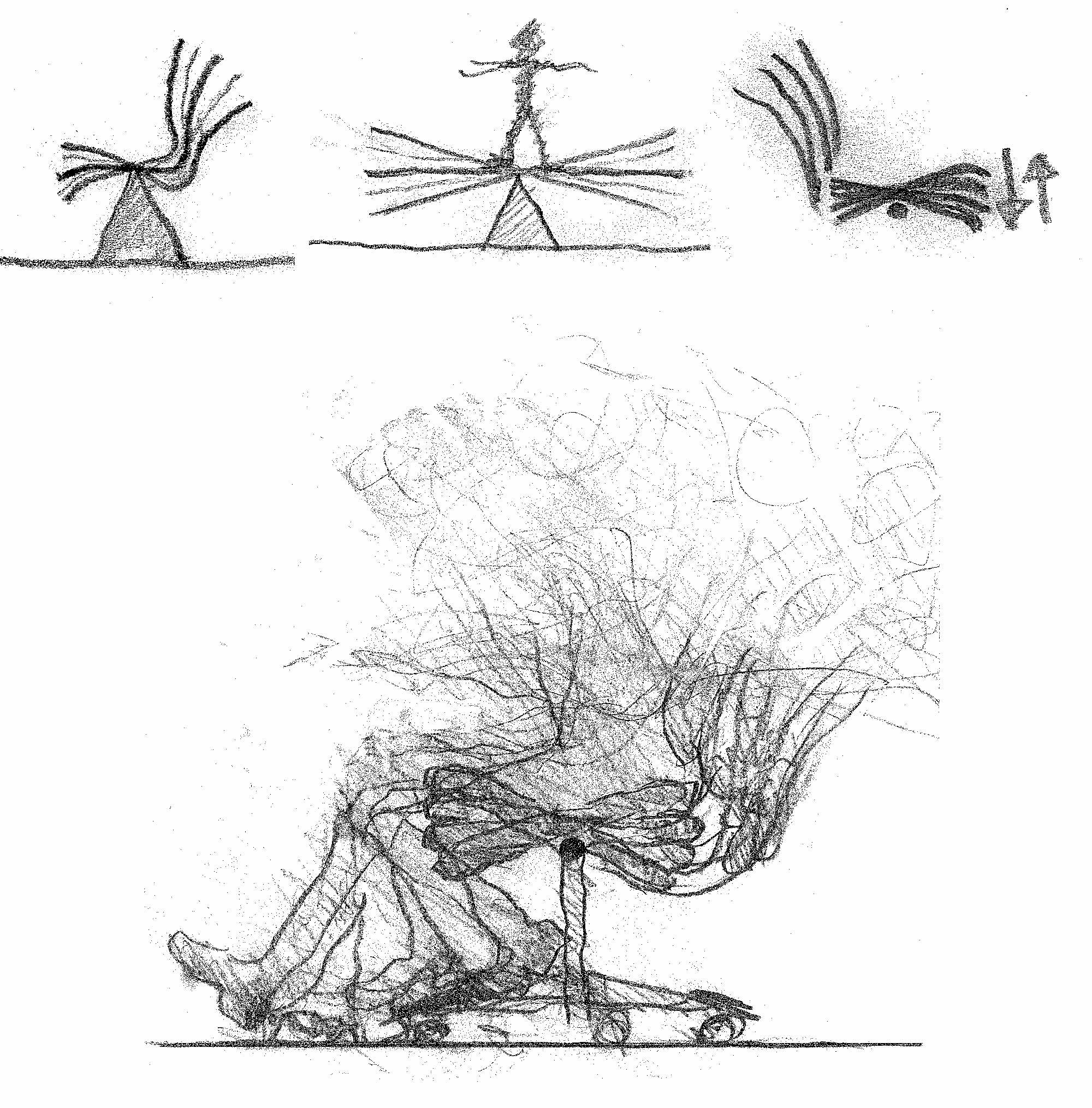 A selection of sketches from Peter Opsvik's notebook, exploring ideas on promoting movement whilst seated. The bottom sketch is an illustration of all the various places your body can be on the ideal chair.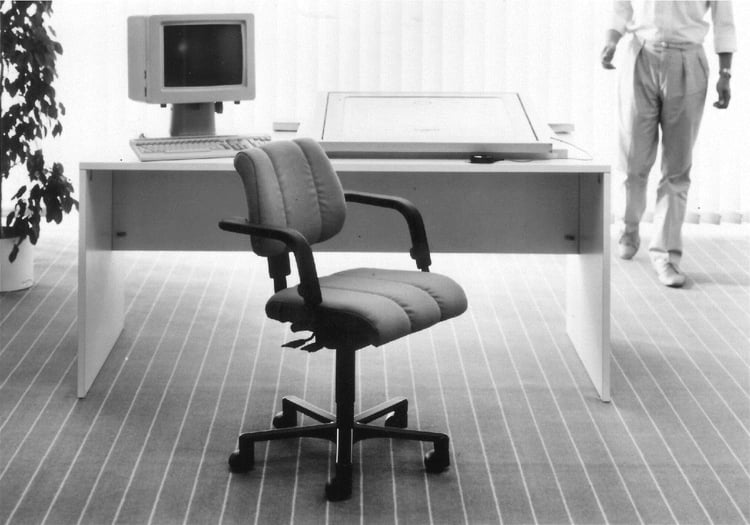 An early advert image for the HÅG Credo, from 1984. Computers were in the ascendancy and more and more workplaces required workers to spend most of their day sat at their desk on a computer.
Think about times when you've been uncomfortable. You could be in the most "comfortable" chair, but sit too long in one position and you will probably begin to feel uncomfortable; We've all heard of bed sores, right? Even when not seated, you can walk for hours without any discomfort, but stand still for 10 minutes, and you begin to feel the strain. So how do you combine sitting still, with freedom of movement?
You design a chair that allows both.
Throughout the late 1970s-1980s an abundance of ideas were tried and tested by HÅG & Opsvik, with the HÅG Capisco his most iconic design. Released in 1984, the HÅG Capisco embodies all of Opsvik's ideas on freedom, offering a complete range of movement and postural changes to the user. However, with a unique visual style, it was not a chair for every occasion, so the next step was to design a chair that would fit into any environment, but still offer a level of freedom far beyond any other chair.
In 1984 this chair was launched – the HÅG Credo, later known as the HÅG H04. Featuring a backwards tilt, the chair offered something that was at the time only available on top priced seating, bringing movement to everyone (a chair for the people!) but it also included forward tilt, a new feature unique to HÅG and the Credo.
But why forward tilt? I'll let Opsvik explain;
"The fact that the chair seat front moves up and down is the principal reason HÅG Credo inspires movement and variation. This also stimulates leg/foot movement and variation, which controls the chair body movements. The majority of the body's movements originate in the legs; even turning over in bed is difficult without using the legs. When considering major body movements, reflexes and signals from the brain are normally directed to the legs. With HÅG Credo, placement of the foot controls both rapid movements between positions, and stopping and resting in the various positions." – Peter Opsvik, 1984
As the world's first centre-tilt chair, the HÅG Credo brought the HÅG balanced movement concept to a wider audience. It was a revolution in seating as it fast became the most popular task chair in Scandinavia.
HÅG Creed - The new design from HÅG
The HÅG Creed is a new design from HÅG. Pictured here with fabrics from Kvadrat.
The HÅG Creed continues that legacy, combining the best of the HÅG H04 and HÅG H05. It embraces the classic clean design, superior comfort and user-friendliness people have come to expect from HÅG, still featuring the further improved HÅG in Balance® movement mechanism, and an undated aesthetic style.
The HÅG Creed is a brand new chair from HÅG Launched October 2019. Available in a range of styles with a wide selection of fabric options, click here to design your dream chair now.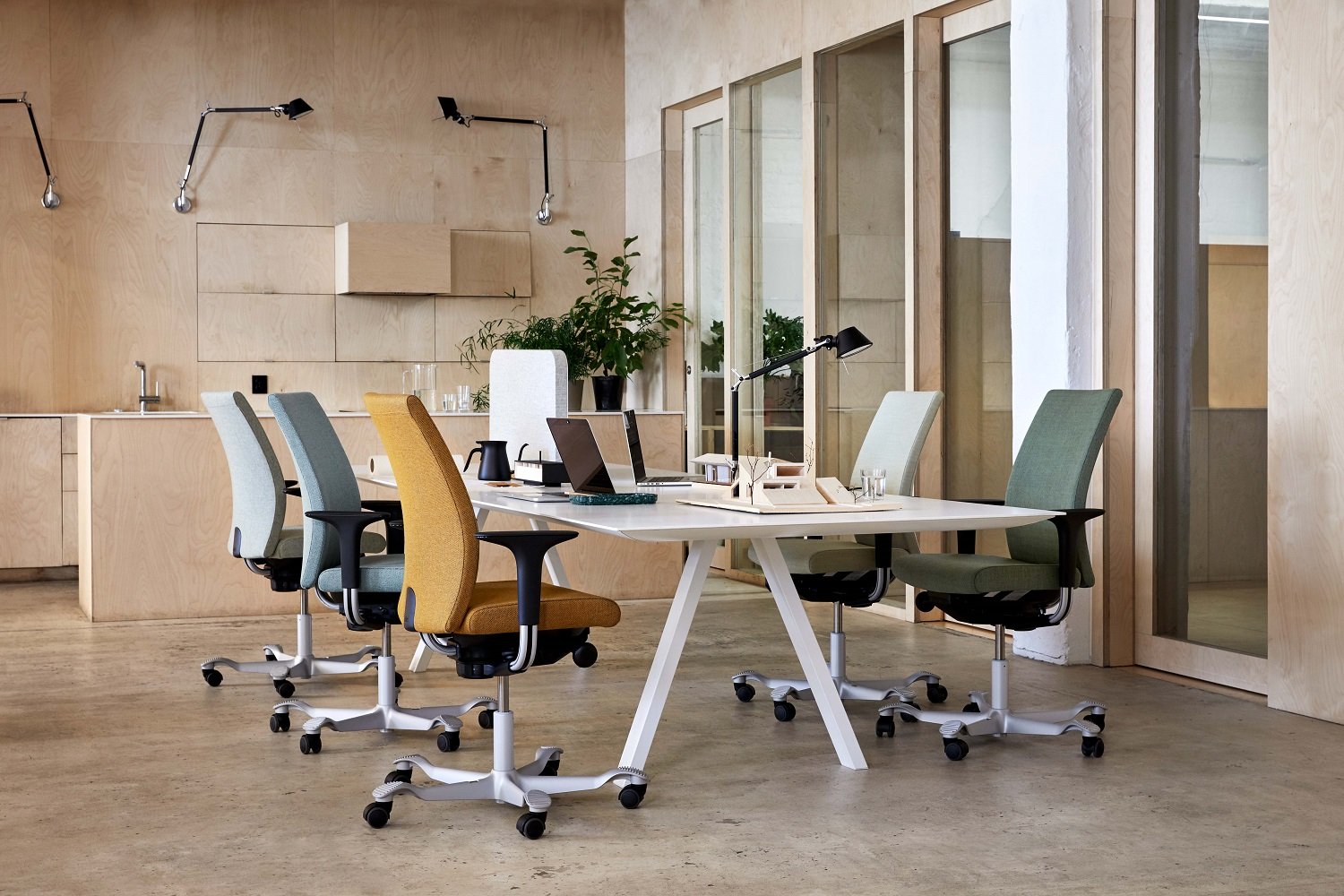 Continue the story - Learn more about the new HÅG Creed
More Articles
The story of a design icon - HÅG Capisco
Designed for movement - A panel discussion
What is the best office chair for back pain?
Benefits of ergonomics in the workplace
Posted by
Richard Ferris on 31-Oct-2019 10:03:24