Earlier this year Finnish wallpaper and fabric house Feathr collaborated with Flokk brand RBM to create a collection of chairs marrying the RBM Noor with Feathr's extensive range of designer fabrics and materials. This versatile range is making waves around the world, and we've spotted the collab featured in leading lifestyle magazines Elle Decoration & House Beautiful.
'Sitting with Attitude' - Elle Decoration
The Netherlands edition of Elle Decoration featured the RBM X FEATHR with English Rose in Midnight velvet fabric, and dark wood legs, highlighting its luxurious design and suitability for the home environment. This particular fabric was designed by Reeta Ek. Layered brushstrokes interact, creating a work of depth, intrigue and dramatic, raw emotion. The movement of the artist's brush is retained in the paint that forms this stunning fabric.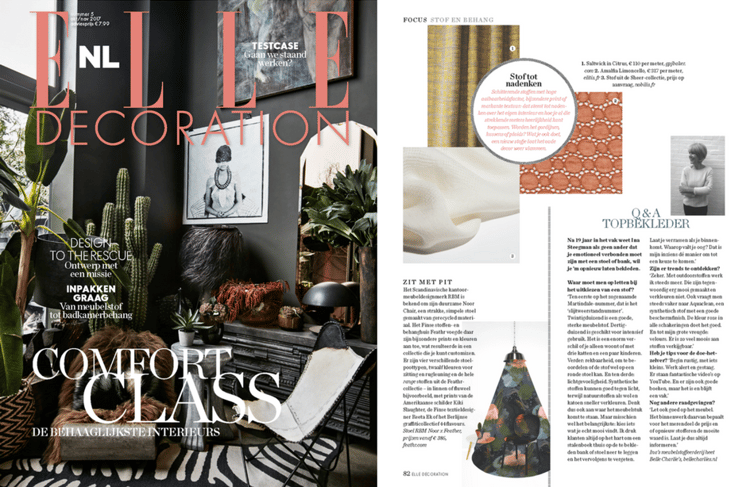 'Light and Shade' - House Beautiful
The sensational collaboration also featured in House Beautiful, one of the world's longest running interior design magazines. This time we see the Noor with the bold and contemporary Baltic Sea fabric designed by Teija Vartiainen. The luxurious textures of this unique fabric, inspired by the shifting colours and moods of the Scandinavian Baltic Sea, fit beautifully with the dark scheme, accented by gold.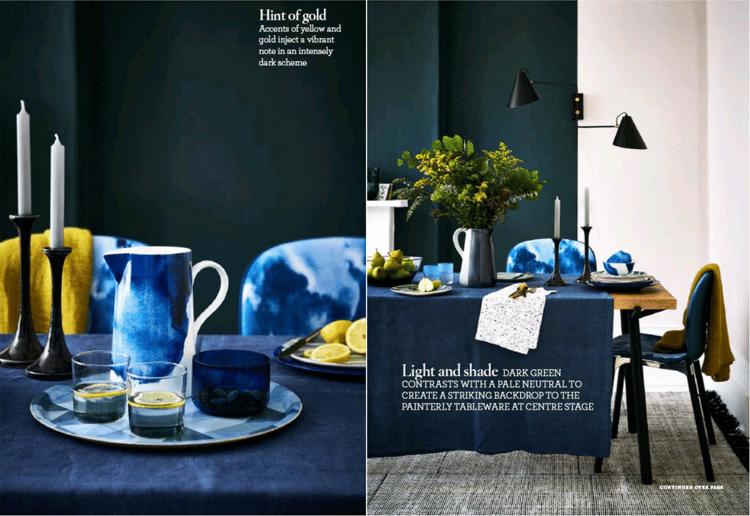 I want one!
If you fancy getting some for yourself, check out the full range over on Feathr's website. The RBM Noor is fully customisable, available in a variety of setups, including sledge or wooden legs, armrest and more.
Design your dream chair perfect for your home and order direct at feathr.com
You can also order through our extensive dealer network. To find your local dealer, contact us here.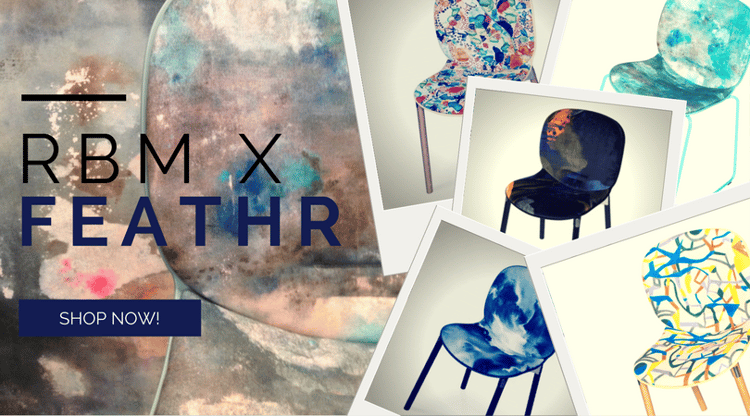 Posted by
Stacey Turner on 25-Sep-2017 13:40:23