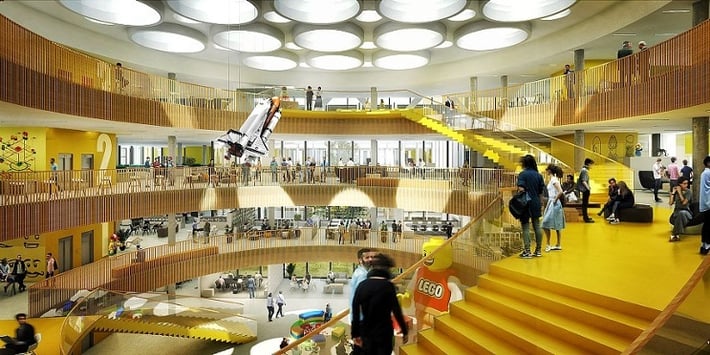 LEGO employees will soon be the envy of the world when their newly designed headquarters is completed in Denmark, and looking at this concept video, many could be sat on HÅG Capiscos!
Designed by C.F. Møller, this sprawling 52,000 m² complex of buildings and park spaces brings together the latest in wellbeing and productivity studies and the LEGO groups core values and innovative culture to create an environment for the workers to thrive.
One of the main features is the LEGO People House, which includes facilites which create an informal and inspirational atmosphere, encouraging collaboration and group work, a key value in the way LEGO work. The HÅG Capisco encourages dynamic movement and facilties multi-surfaced environment work, which go hand in hand with group work and informal settings.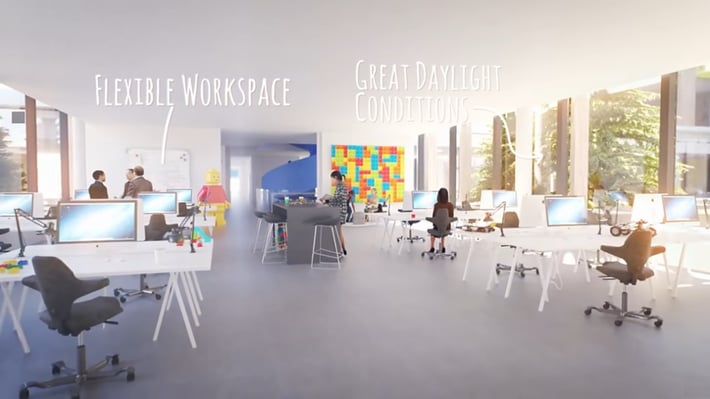 "Working closely with LEGO and their staff, we have made sure that the project is all about openness, quality and all-round sustainability – all of them core LEGO values," said Klaus Toustrup, partner and CEO in C.F. Møller Architects. "The new complex will be the place where disciplines meet, experiences are exchanged, new ideas are born, and inspiration is encouraged. Along with its embracing landscape, the project embodies the feel, flavour and function of the classic campus."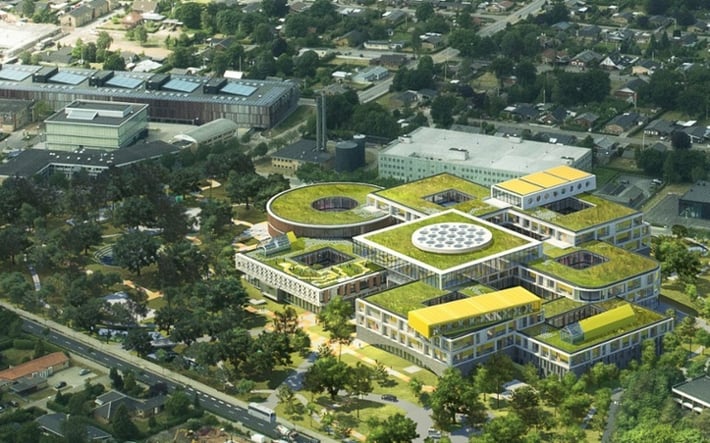 LEGO is an iconic brand, and it is heartening to hear that the way the company operates emulates the core values their product promotes itself. Some of my most cherished childhood memories are collaborating on gigantic pirate spaceship viking LEGO worlds with my brother, and its great to hear that LEGO create their products in the same spirit of collusion and exchange.
Posted by
Richard Ferris on 07-Nov-2016 09:19:00